Greece's Alternate Interior Minister for Migration Policy, Yiannis Mouzalas gave a press conference in Amsterdam yesterday, following an informal meeting of EU interior ministers on the ongoing migrant crisis, where Greece came under pressure over the control of migrant inflows and EU ministers instructed the European Commission to explore a procedure to extend temporary internal border checks within the Schengen area for up to two years.
During the press conference Minister Mouzalas rejected all accusations that Greece is not doing enough to protect its borders with Turkey and stressed that "according to International Law, Maritime Law, the Geneva Convention, the European Law, the only way to act in a sea boarder is a rescue mission" commenting on "whether some countries consider that we must let migrants drown". Mouzalas rejected the criticism that Greece is not willing to accept any European help especially on behalf of Frontex, clarifying that "we want more coastguards". While admitting that there were delays in setting up hotspots on Greek islands, Mouzalas said that these will be ready by early March at the latest and noted that delays by other EU member-states were partly to blame, including slowness in providing assistance, providing too little help and failure to swiftly implement agreements on the relocation of refugees within Europe.
Meanwhile, in a sharp response to recent comments made by Austrian Interior Minister Johanna Mikl-Leitner, suggesting that "the Schengen external border will move toward central Europe," if Greece remains unable to protect the external EU border with Turkey, Greece's foreign ministry spokesman Konstantinos Koutras suggested she should "weigh her words more carefully" and "think with a more European spirit and vision, and not based on the domestic political balance in Vienna". Foreign Minister Nikos Kotzias advised for more caution in the statements on this issue, to make them speak for the benefit of Europe and not with an eye on domestic politics. He also pointed to the position of his German counterpart Frank-Walter Steinmeier, who had dismissed the Austrian minister's suggestions for Greece's 'expulsion' from Schengen as a "pseudo-solution" that would do nothing to stem migrant flows.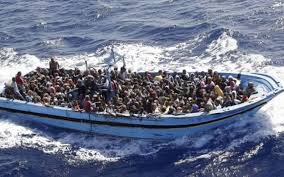 Weighing in on this issue on Sunday (14.1), Alternate Foreign Minister for European Affairs Nikos Xydakis noted that Greece was guarding the borders of both Greece and Europe but would not contemplate pushbacks that put lives at risk and underlined that all EU member states must stand by the refugees, including Germany, Austria and Sweden. Despite patrols, most consider that sealing the Greek sea border is near impossible. More than 850.000 entered Greece by sea in 2015 and 35,455 more already this January, despite the plunging winter temperatures and bad weather. Mr Xydakis stressed the need for Europe to quickly implement the co-decided with the European Council relocation program of 160.000 refugees and implement the EU agreement with Turkey.
In an interview with TV MEGA channel on Sunday (24.1), Commissioner Avramopoulos clarified that "there is no closing EU borders issue", noting that Greece is not alone in the crisis management of the refugees issue. "The countries must assume their responsibilities. If Schengen collapses then the whole European construction will start collapsing" warned the Greek Commissioner underlining that a discussion on Schengen will not open. He also urged Greece to move faster and present its progress at the EU Summit in four weeks. As per Turkey's role, Avramopoulos stressed that Greece-Turkey agreement is not respected and hopefully this will change after Turkey's action plan agreement with the EU. The Commissioner's spokeswoman, Natasha Bertaud, confirmed yesterday in Brussels that there are no plans to either exclude Greece from Schengen or to "suspend" the treaty for two years and clarified that the only possible course was to activate articles 19 and 26 of the treaty, which allowed the reintroduction of border controls within the Schengen area for up to two years in the case that the situation with the guarding of the external borders has not improved.
TAGS: CRISIS | FOREIGN AFFAIRS | GOVERNMENT & POLITICS | MIGRATION