Ariadni Kalokyri (Athens, 1986) studied Architecture at the Aristotle University of Thessaloniki and Theatre at the drama school "Modernoi Kairoi". Co-founder of the creative agency Pencilcase, she works as a graphic designer. Χώρα αναμονής [Waiting country] is her first book (Kichli, 2021). Her second poetry collection titled Σχέδιο κήπου [Garden plan] will by published in 2024 by Kichli. Her poems have been published in print and online magazines.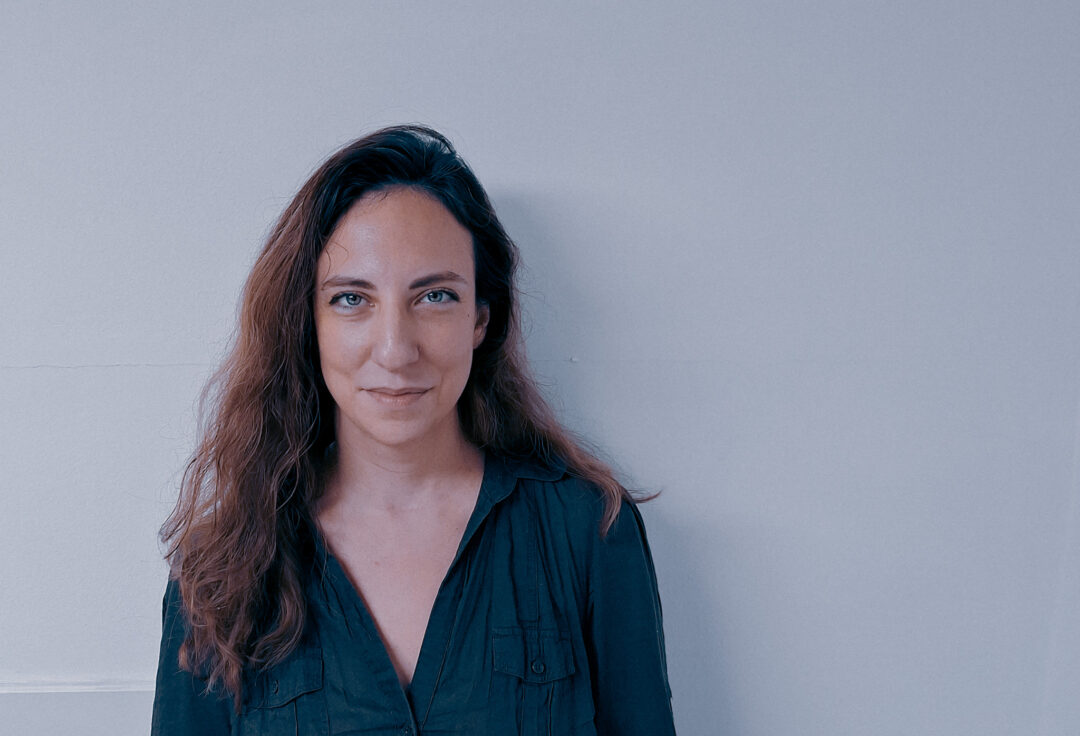 Your first writing venture Waiting country received quite favorable reviews, while the second Garden plan is soon to be published by Kichli. Which are the main themes your poetry touches upon? Are there recurrent points of reference in your writings?
Looking back at these texts I would say the kaleidoscopic theme of time. What you expect, what you plan, what you lose, what (and for how long) you conquer. The distortion of time acts as a vehicle for focusing on details. It's like an immersion into the water: it isolates the body, shuts out extraneous sounds, dulls the world's countless information. And you, as an amphibious observer, record the fluid versions of a parallel reality.
What about language? What role does language play in your writings?
Language constitutes the face of the text (a face that changes in the eyes of each reader); it is the starting point and the direction. Different combinations of words can instantly synthesize and condense different sensations. Self-sustaining associations mark the meeting point of literality and memory. Analysis, speed, pause, fragmentation, abstraction—some of the (generous) materials of language—which the more it grows and is enriched, the younger it becomes.
How does poetry converse with the world it inhabits? Could it be used to imagine what could be radically different realities?
Poetry is structured by the reality of its world and thus transforms the personal into the universal and vice versa. By writing about a superficial scratch, we potentially arrive at the broader concept of trauma.
An evergreen bush climbs the wall of history. It connects different people, circumstances, situations. But the roots are common, even if the nourishing light is not equally distributed.
It's liberating to create imaginary (or alternative) worlds. You can feel safe by removing what you don't want and multiplying what you search for. The wall is now bare and we are asked to redesign it. There are limitations here too. On what terms should we develop these different views of the world? What will be the vocabulary we have to deploy? And will these realities be connected to the original—our—root? Will fictional reality eventually invent a fictional man? (Let's say, the digital world is depicted as a dream, but in fact our dreams have been visualized with modern tools). Maybe we don't want a new wall/canvas, but collectively shared sources of light.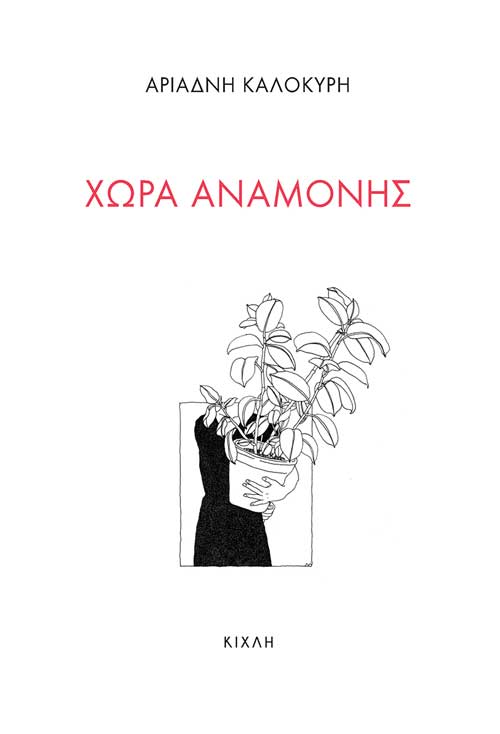 "I would like passive hope to be transformed into active action so as to claim acceptance and equal rights", you said in a recent interview. Tell us more.
In contemporary reality, which every day becomes more difficult and absurd, to answer the question with hope seemed to me to be uselessly romantic or even hypocritical. Hope helps us set the goals, but in order to realize them, active action is needed. If the goal that would sum up a balance between people is unconditional equality, then let's turn our claims towards it.
In recent years there has been a burgeoning of poetry in every form. How is this strong civic presence to be explained?
Perhaps poetry fits the modern form of communication. An organized elliptical discourse is shared and read more easily and quickly.
Meetings and presentations are organized more and more often by groups of friends and writers, or by more open collectives, with an emphasis on an interactive extroverted format.
Poetry demands to be heard. It collaborates with different arts, it is set to music, it moves, it is drawn. It becomes a game, a slogan, it gives space to the reader/viewer, it shares the process of its birth. Public readings become performances and the texts—monologues from fragments of roles—come to life. Everyday language is spoken by everyday people and it is in this small and self-evident space that we can talk about poetics.
On the other hand, the audience of these ventures remains specific. Fortunately, very active and supportive.
How do young writers converse with global literary trends? Where does the local/national meets the global and the universal?
Conversation is achieved through every new reading contact. You bring with you what you have read. Literary heritage is inexhaustible and (should be) uniform for all. Translations—which partially fill the binding language gap—are very important, either they refer to whole books or excerpts published in online and print magazines. International festivals also aim to bridge the distance and the same goes for the (minimally) subsidized writers' exchange programs (e.g. Ulysses' Shelter). Strengthening of such bodies and actions is decisive to move beyond the restrictions of borders.
Our knowledge of developments at a global level can be more complete than ever, so the issues at stake, even if they start from local causes, are connected along the way to the universal socio-political framework. It is always exciting to discover neighboring thoughts with (geographically and/or temporally) distant authors.
*Interview by Athina Rossoglou
TAGS: LITERATURE & BOOKS | READING GREECE