Behind the Haystacks is Asimina Proedrou's compelling debut feature film and the official Greek entry for the 96th Academy Awards (International Oscar). Critically acclaimed, both nationally and internationally, it has received numerous prestigious awards: 10 major awards at the Greek Academy Awards, including Best Picture, 6 awards at the Thessaloniki International Film Festival, Best Debut Feature Film Award at the International Film Festival of India (Goa) just to name a few.
Behind the Haystacks is a powerful film, lyrical and intense at the same time, about the human condition, moral impasses and ordinary people trying to survive and enjoy life in "modern" societies functioning as oppressive environments, full of prejudices, corruption and hypocrisy. The story brings together a middle-aged fisherman drowning in debt, a housewife seeking the truth in God and their daughter trying to pursue love and freedom.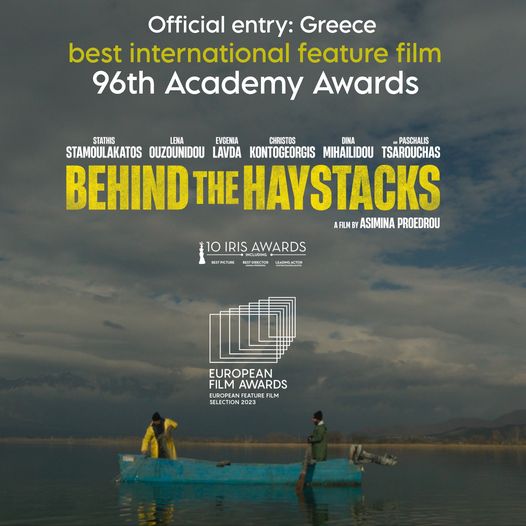 Asimina Proedrou was born in 1982, in Athens, Greece. She studied, International Economics and Film Directing while working for the finance department of a large international corporation. She has produced, written and directed two multi-awarded short films (Facets of Loneliness, 2012 and Red Hulk, 2013). Her debut feature film Behind the Haystacks (2022), is a Greek-German-North Madeconian co-production, an intense drama that made huge success in Greece and is now embarking on its journey around the globe.
Greek News Agenda* spoke with writer and director Asimina Proedrou about the film, the human condition and her future plans.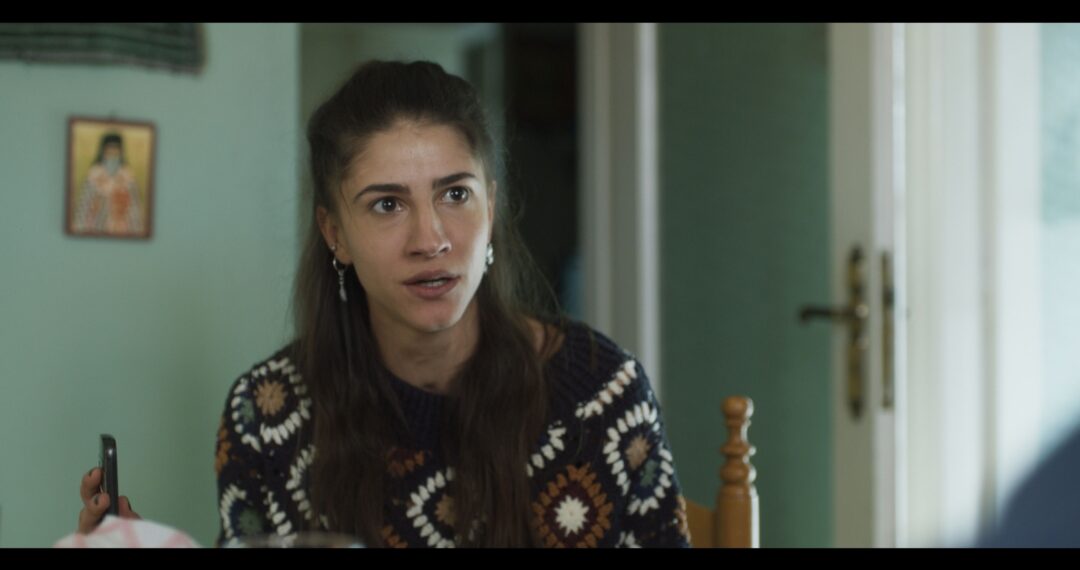 Lake Diorani is a reference point in your film. How did this choice come about?
Lake Doirani is a lake of wild beauty, right on the border of Greece and North Macedonia. I learned about it by chance, from a friend in London, when I was there for some seminars as part of my postgraduate studies. I searched and found photos on Google, the lake had a wild, otherworldly beauty that captivated me. Huge banks of reeds lined its shores, while drowned houses and dead trees haunted the muddy shallows where local fishermen tied up their 'ancient' flatboats.
However, I felt that Doirani Lake had another, symbolic dimension. It was historically a trade route, a setting for wars over the centuries, and a source of life for fishermen and farmers. Since the last century, it has divided and connected the state of Greece with that of North Macedonia and the rest of the Balkans. At the time of the film's setting (2015), the border region with North Macedonia was a flashpoint of global interest, with the region being a crossing point for hundreds of thousands of refugees seeking to escape to Northern Europe.
In the film Behind the Haystacks Lake Doirani is the place where the father fishes and the daughter hides her illicit love, where refugees are smuggled, and some of them drown. It is the symbolic setting of the characters' dreams. Dreams – nightmares perhaps – woven through ancient legends, old memories and mystical stories. A place where people live and die, dreams are born and broken, stories are woven, repeated and forgotten, while the lake itself remains almost unchanged in time.
The film touches on many pathologies. What was the trigger that led you to deal with all these issues?
The theme of the film relates to how everyday people get caught up in a system of corruption. That is, with the ways and different mechanisms by which a corrupt system reproduces itself. It has to do with my personal political, philosophical and existential concerns, dead ends and quests. It is something that has been plaguing my mind for many years, as it persists in the social and political life of our country as well, affecting, in various ways, my own life too.
The protagonists find themselves trapped in a bleak reality; was this by choice or by necessity?
The characters in my films are everyday people who are under intense pressure coming from the bleak social conditions in which they live and act and this adds to their tragedy. Nevertheless, they have choices – difficult ones, of course – but they do. Consequently, they are individually responsible for their decisions and actions. So I do not consider them to be at the mercy of their circumstances. However, I try very hard to understand them and not to condemn them uncritically. At the same time, I try to bring out whatever human and bright arises from their daily struggle for survival, from their need to love and be loved and to improve the world around them.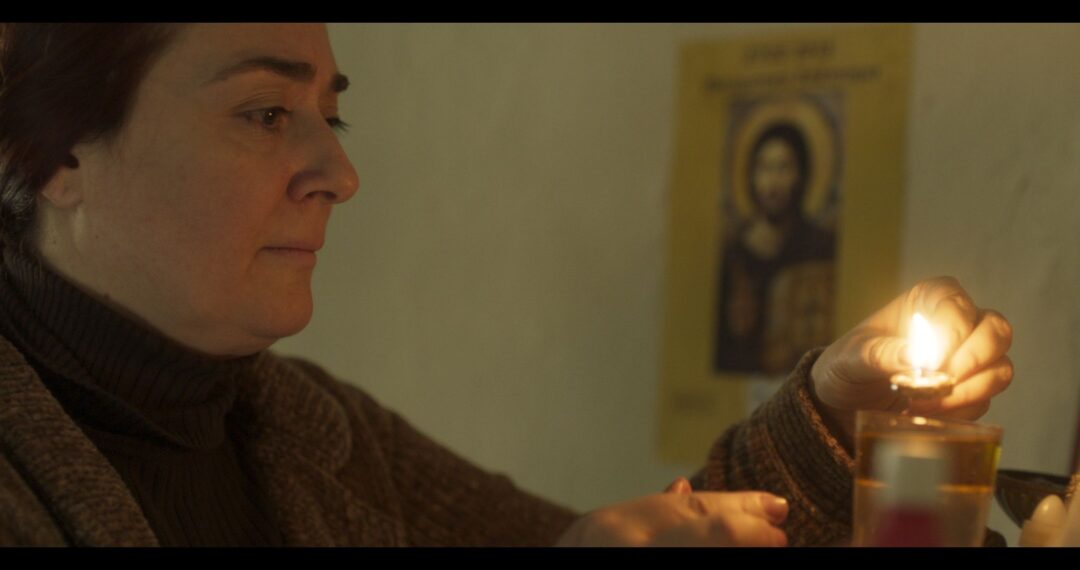 You describe in very dark colors the Greek countryside. Hypocrisy, overpiousness, corruption and patriarchy are in the foreground. Do you think that this is really the way things are? Is the situation different in the urban centers? In general, do you consider Greek society to be conservative?
I chose from the beginning to set the story in a closed society because the interdependencies between people and the system of power are such that they would help me to explore the theme in greater depth.
I could talk about the same theme, the mechanisms of corruption and entrapment, by placing the story within an urban setting: for example, within a political or other organization, where the interdependencies are also strong, as I did with my short film Red Hulk (2013), where there are similar quests.
The overpiousness, the corruption and the patriarchy may appear more intense in the Greek countryside, but the core of the problem is the same throughout the society. Therefore, the film is not narrowly about the Greek countryside, but about Greek society in general. At the same time, it is not narrowly about Greek society, but about all "civilized" Western societies, which also tend to erode, and, despite their apparent progressiveness, are, in my opinion, deeply conservative.
Of course, this in no way reflects the whole of society. It is rather a tendency that I feel exists, rather a reflection of my fears of where we are heading – fears that I am trying, through the process of creation, to exorcise.
What is your most memorable experience from the shoot?
The magic of the creation, the passion and the creativity of the heads of the artistic departments… And the fact that it was very, very cold!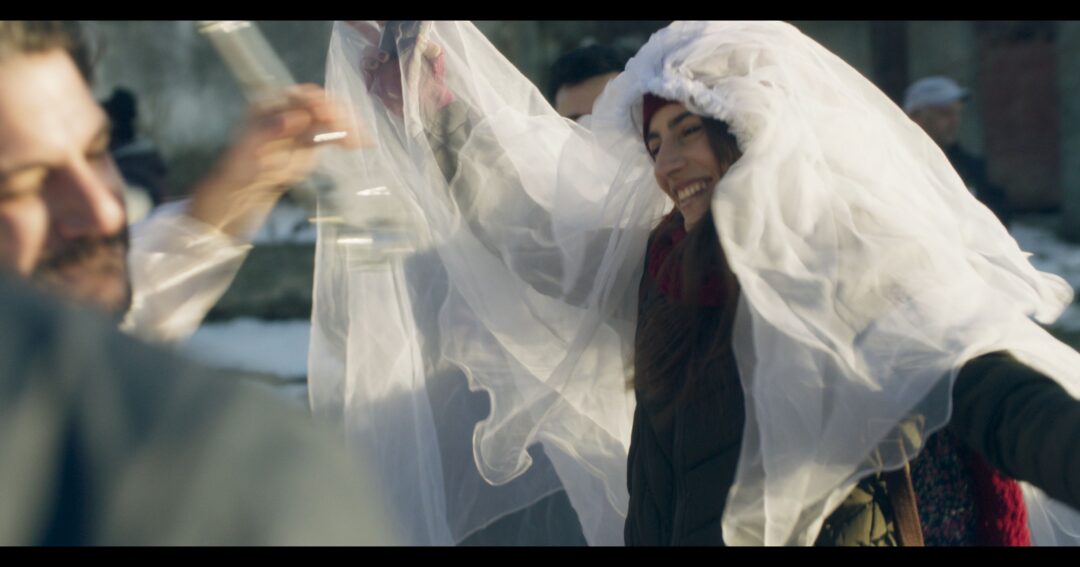 What were the biggest challenges you faced as a filmmaker?
The main problem a filmmaker often has to face in Greece is underfunding. Films are usually made with much less money than they should be. In this respect, I must say I feel very lucky, because my producer, Ioanna Bolomiti, in cooperation with the co-producers managed to cover a budget that was beyond our projections.
There were also huge difficulties because we shot during the lockdown (January to March 2021). This practically meant extra costs, closed shops (the set and wardrobe department did a great job despite the adversities), internal travel restrictions, closed borders (we shot in North Macedonia). There were huge difficulties in finding locations for filming, similar difficulties with extras, huge insecurity. The weather was also a huge challenge for us since we had to shoot for 10 hours in -10 degrees Celsius.
But finally, we managed to overcome these difficulties. I was lucky enough to work with a great artistic team, who always did their best and gave their hearts and souls to achieve the best possible result.
There is something magical in cinema. There are things that you plan and control but there are also things that come up, such as people you work with, circumstances or issues that come up all the time and you have to deal with. At the same time, new ideas are constantly being born. These circumstances call for creativity. So, in a way, the outcome is something much more beautiful and alive than what you had in mind when it all started!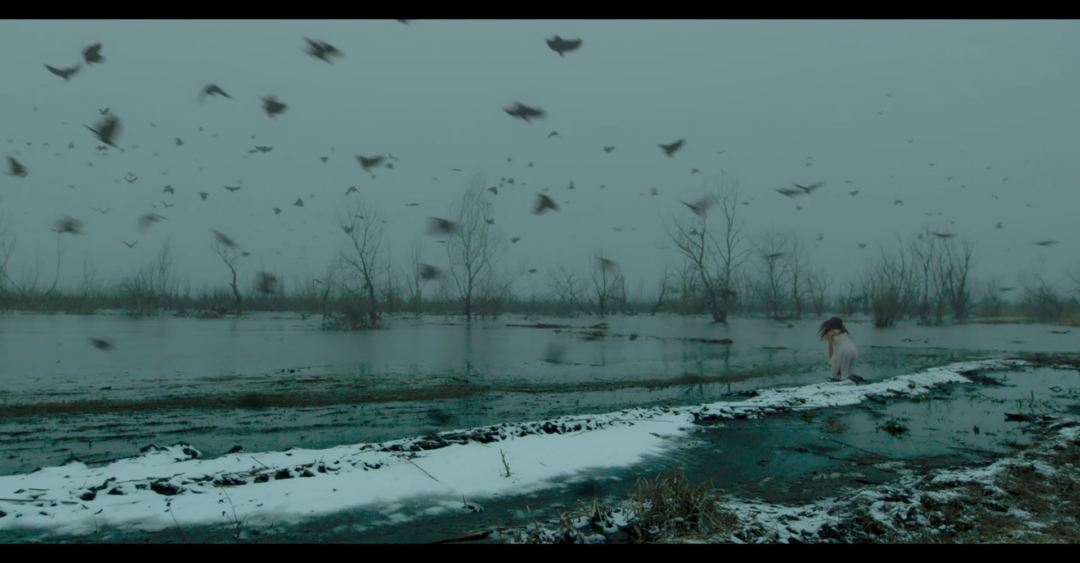 What do you think were the key features that made your film stand out?
I don't think that there is just one thing. It's the story, the theme, the cinematography, the editing, the performances… However, one thing that people talk to me about very often is the characters' development. I feel that they deeply indentify with different aspects of the characters, their relationships and their moral dilemmas in a viewing process which is hard and healing at the same time.
After the success of your film, would you be interested in a career abroad?
I am currently working on two feature films. They are in the script development and financing stage. They mainly focus on the Greek society and characters. I feel like that's what I want to do – at least for now.
What skills does a young creator need to have in order to succeed in Greece today?
Passion, patience and perseverance. And all of these at the highest possible level.
*Interview by Dora Trogadi
Read also via Greek News Agenda: Filming Greece | Yorgos Goussis explores the power of togetherness in "Magnetic Fields"; HELIOS project for the integration of refugees in Greece and the EU