Since 1982, documentary photographer Effy Alexakis and her partner and historian, Leonard Janiszewski, have dedicated their research to exploring the historical and contemporary presence of Greek-Australians, both within Australia and abroad. Their national project and archive 'In Their Own Image: Greek Australians' encompasses visual, oral and literary material ad memorabilia and is recognised as one of the largest collections of Greek-Australian material in the country.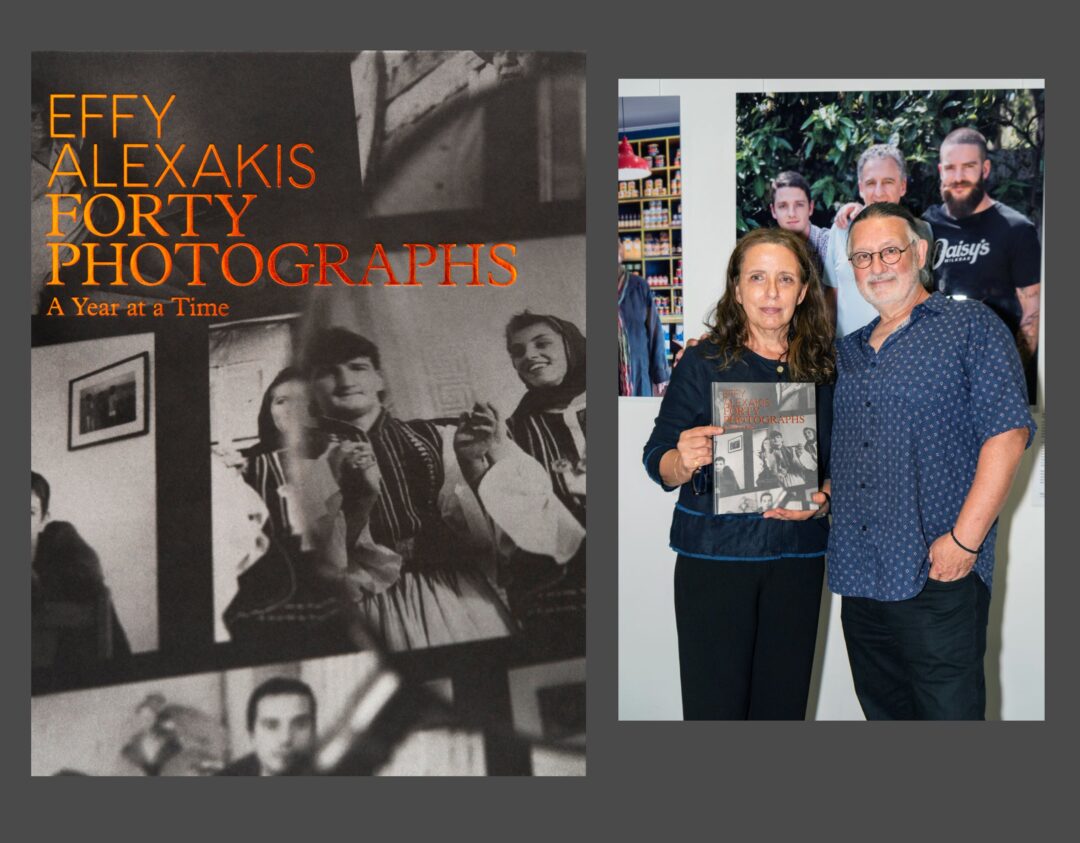 In 2022 Alexakis accessed her vast archive on the Greek-Australian experience and selected one contemporary image, together with its associated story, to represent each year since 1982. Her aim was to reveal the changing face of Greek-Australians. "At the start of my photographic documentary project it was important for me to capture the evolving public declarations of 'Greekness' within the Australian context – essentially a hybridised, communal cultural identity fusing selective aspects of British Australia with particular elements of Hellenic heritage and tradition," Alexakis said about the process.
Each photograph evidenced salient aspects significant to the personal journey of the photographer and her evolving understanding of her community and heritage – both within Australia and overseas – and in so doing, provides a unique visual insight into the ongoing story of one of the most emblematic sociocultural groups within the flux and challenges of a contemporary multicultural society. "What these forty images represent is a very personal account. They include people I admire – often everyday people who have achieved and continue to accomplish remarkable things – and issues and themes of importance to me and, hopefully, also of importance to others", Alexakis adds.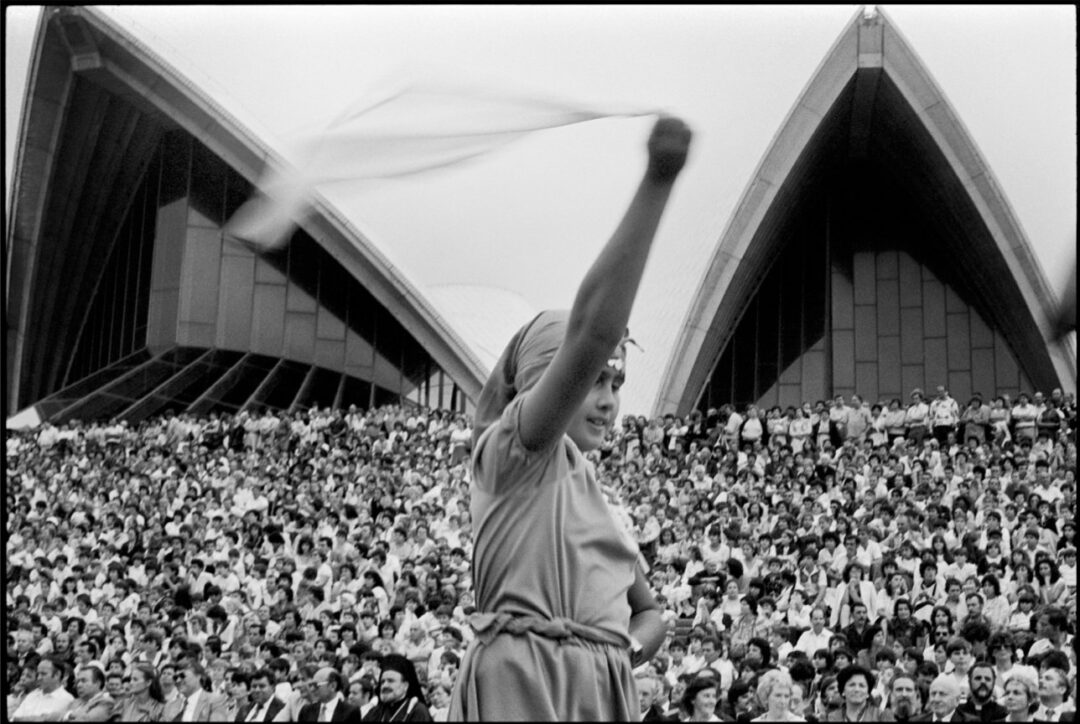 Greek National Day (Sydney, 1984)
As the Consul General of Greece in Sydney, Ioannis Mallikourtis, stated during the presentation of the book, "through this photographic timeline, it is evident that Effy Alexakis wants to show the evolution and the changing face of Greek-Australians. From the milk bars and the Greeks at work, which we see in the first photographs, we end up in 2018 with a portrait of Justice Chrissa Loukas-Karlsson. This is the incredible story of Greek Australians. In one generation, the children of largely poor Greeks who left from a ravaged from successive wars country to a new homeland, 15,000 kms away, in search of 'a better life' have excelled in their fields of work, becoming successful professionals in so many different domains".
The exquisitely designed hardcover book features Alexakis' ongoing documentary work and personal photographic aesthetic, an introductory text by the photographer, and two engaging essays offering insights into the national significance of her visual journey – the first essay is written by Richard Neville, Mitchell Librarian, State Library of NSW; the second by historian and project partner, Leonard Janiszewski.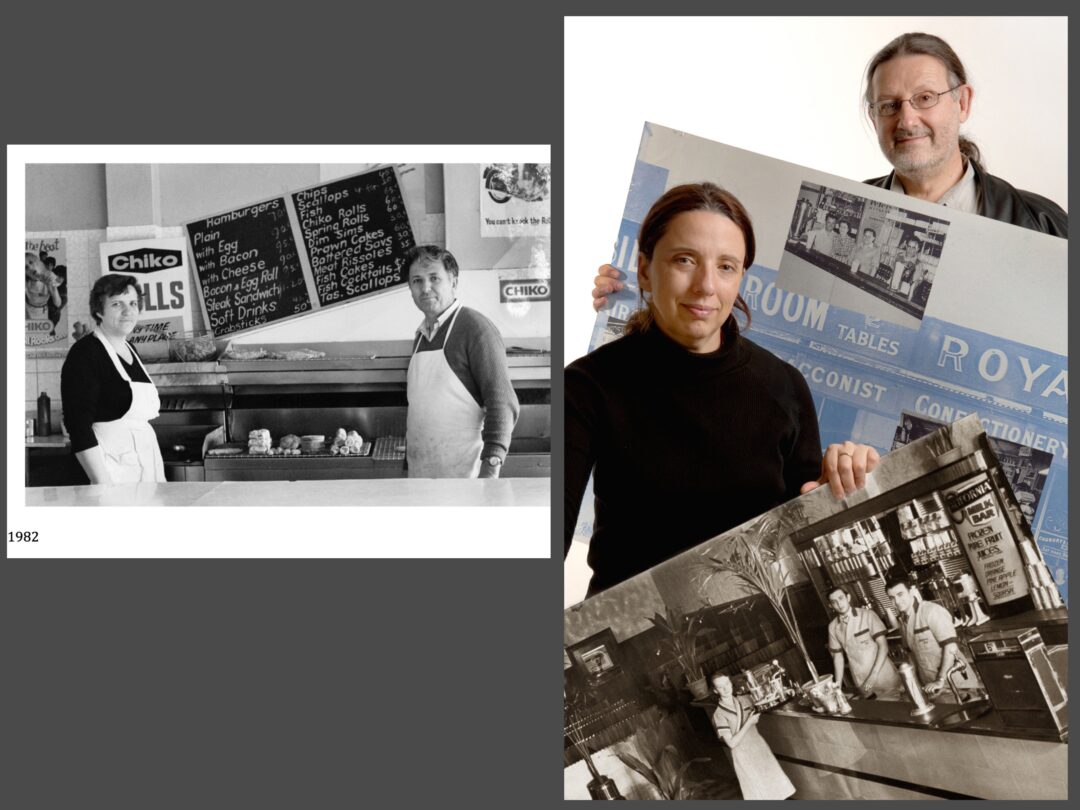 In the words of Effy Alexakis, "It is hard for me to comprehend that this is my 40th year on this journey in our documentation of Greeks in Australia and the diaspora. Leonard and I have made lifelong friendships and numerous important discoveries along the way – about ourselves, about Greek‑Australians, and about the complexity of the ever-changing world that surrounds us".
A.R.
TAGS: LITERATURE & BOOKS | PHOTOGRAPHY | READING GREECE