Greece's biggest cultural festival and one of the oldest in Europe, the Athens & Epidaurus Festival (AEF), is kicking off today (June 1), scheduled to run through October 10, 2021. Despite this year's tough winter -namely, the shutdown of Greek theatres and cultural venues for several months due to the pandemic- the AEF organizers decided, for the first time in the Festival's history, to remain open throughout the autumn/ winter season, take up new initiatives, and expand instead of curtailing its activities. Hopefully, circumstances will allow them to present the artists' work live; however, the organizers are also prepared to go online, if needed.
In this context, a series of research initiatives and collaborations were introduced, named after the well-known architectural term Open Plan, carrying connotations of open space, flow, freedom of thought, and movement. As with open plan spaces, this set of initiatives launched by the Festival suggests a new way of being together, of breaking down boundaries and barriers.
The Festival events under the Open Plan umbrella – workshops, master classes, performances, webinars, and original artistic works – are addressed both to professional artists and the public. True to the flexible character of this new project, the majority of the Open Plan events are specially designed to be conducted online, digitally bridging the physical distance that separates us all due to the ongoing pandemic and bringing us all together in a virtual, open space, a terrain of creativity and exchange of ideas.
The Athens and Epidaurus Festival | New Brand Identity
Moreover, as part of an overall effort to provide a breath of fresh air into the institution, the Festival's brand identity has been redesigned after almost 25 years, ushering in a new era for its visual communication. More specifically, the new logo was created by the internationally acclaimed Designer / Creative Director Dimitris Papazoglou and the DpS/ Athens team to convey the institution's various new goals and its historical continuity daringly and flexibly, free of space and time constraints.
"Our relationship with the world scene is of paramount importance: we are, at once, a Greek, European, and international Festival. We are aimed both at audiences in Greece and the thousands of visitors from around the world. This is precisely why we have decided to (re)introduce ourselves by our international name: Athens Epidaurus Festival" says Katerina Evangelatos, who was appointed Artistic Director of the Festival in September 2019.
Overall, the Festival is going to present more than 80 productions – approximately 50 Greek and 30 international productions – featuring about 1800 artists. Furthermore, the Festival expands its international performing arts co-productions, presenting 10 new works this year in collaboration with leading cultural institutions from Germany, Canada, France, Poland, the United States, Belgium, and Turkey; some of them are works by Greek artists, which will be presented at theatres abroad as co-productions, following their Athens premiere.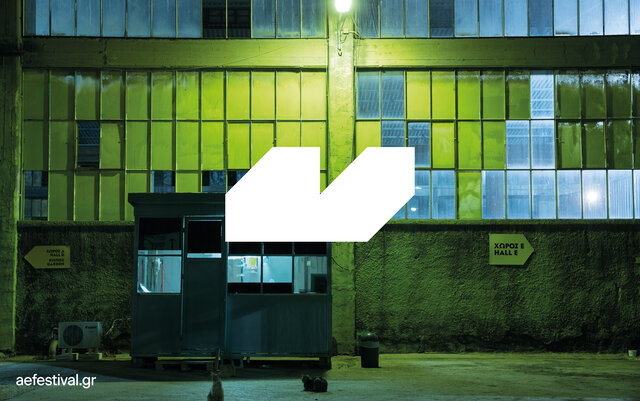 Even though this year's artistic program cannot be pigeonholed into strictly defined theoretical frameworks, several of the Festival's productions are, in fact, built around certain recurring themes:
Gender Identities: Greek and international productions that touch upon gender issues and equality. The Festival, an institution largely comprised of women, could not be absent from this significant ongoing discussion sparked by the #METOO movement.
Contemporary Ancients: This thematic section will focus on new dramaturgical approaches of ancient Greek drama, featuring works presented in Athens, the Ancient Theatre of Epidaurus, and the Little Theatre of Ancient Epidaurus, as well as the interdisciplinary research program Parodos.
Surprising Encounters: Startlingly original and unexpected crossovers and collaborations that push the boundaries of arts and aesthetic trends, in the form of concerts, hybrid performances, and installations.
1821 Bicentennial: As part of the festival's tribute to the 1821 Bicentennial of the Greek War of Independence, theatre and dance artists have been commissioned to create original works that reflect on the Revolutionary War's legacy in a subversive manner, exploring different aspects of this historic milestone.
Electronic Music & Hip-hop Culture: The program also includes the Layers of Street dance thematic cycle, dedicated to hip-hop culture, and Chronotopia, two days of electronic music held in collaboration with Berlin's CTM Festival and Goethe-Institute.
See also: the Festival's full program (2021) and info about the venues here.
E.S.