Migration Policy Minister Yiannis Mouzalas was in Berlin this week for a Transatlantic Council on Migration meeting on the refugee crisis (Jan 17-19), attended by politicians, heads of organizations and researches from around the world.
Speaking to Deutsche Welle on the sidelines of the meeting on Tuesday (19.1), Mouzalas repeated that refugee issue is a European problem, as refugees see Greece as a transit country to Central Europe and criticized Turkey for not doing it's part to stem the migrant inflow into Europe.
"Greece is seen as a 'transit country' for refugees and migrants – but not for all", the minister said explaining that while European borders are open only to citizens of Syria, Afghanistan and Eritrea, nationals of other Middle Eastearn and African countries are considered migrants and they remain Greece to seek asylum with no easy way of return or deportation. Meanwhile, the International Organization for Migration (IOM) confirmed Tuesday that 31,244 migrants and refugees had arrived in Greece by sea since the beginning of 2016, compared with just 1,472 recorded arrivals in January last year.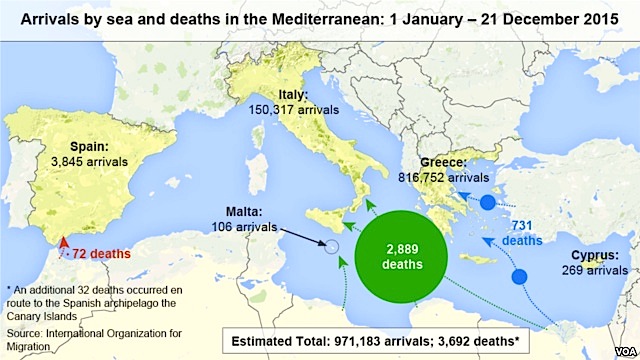 Mouzalas reiterated that Turkey is doing almost nothing to honor the agreement made with the EU to cut the flow of migrants who cross into Greece illegally, explaining that Ankara's failure to clamp down on human trafficking rings operating from the Turkish coasts put an excess burden on Greece's shoulders.
Rebuffing criticism that his government had turned down EU assistance to deal with the crisis, Mouzalas reminded that Greece had asked for 1,800 Frontex staff and so far only 900 have arrived. But he acknowledged delays in completing the five hot spots for registering and processing migrants and refugees on the islands of Lesvos, Samos, Leros, Kos and Chios, assuring that by the end of February, the Greek hotspots would all work in its entirety.
TAGS: FOREIGN AFFAIRS | GOVERNMENT & POLITICS | MIGRATION