Mania Meziti was born in 1965 in Athens. She studied nursing at the University of West Attica, literature at The Open University UK (BA, Honours Degree in Literature), and translation from English into Greek at European Center for the Translation of Literature and Human Science. She lives in Athens and works as a translator. She has translated books, poems and articles for literary journals, newspapers and online magazines. From 2007 until 2010 she collaborated with Ellinika Grammata editions as a professional reader of English-speaking literature.
She is the editor of the online anthology poets.gr (https://poets.gr/el/), as well as of the bilingual anthology I woke up in a country, Greek poetry at the present time, a publication of the Rosa Luxemburg Stiftung. Her first poetry collection is Black she amongst (Kyma editions, 2018) and her second is Mouth (Koukida editions, 2021). Some of her poems have been translated in Swedish by Vasilis Papageorgiou (Med fingret vidrör du orden: en antologi samtida grekisk lyrik, 2019).
Your latest poetry collection titled Μοuth was recently published by Koukida. Tell us a few things about the book.
The book is the result of three years of work. It is divided into three parts. The first is related to the fluidity of existence, but also of poetry itself. The second refers to the upbringing and parents. The third has to do with the darkness of others. The cover was designed by my daughter, who is studying architecture.
Intertextuality seems to be a prominent feature in collection's poems. Which are the main figures your poetry converses with? What role do they play?
As far as poetry is concerned (let me not expand on Sartre and Benjamin), I certainly have some preferences. Paul Celan and Takis Sinopoulos are among them. Maria Laina is the third. I am not able to tell whether or how the first two influenced me. Unfortunately, I was not lucky enough to meet them in person. I come neither from Pyrgos nor from Paris. Laina, however, was my teacher both in translation and in poetry. She taught me as a physical presence, but also through her work, helping me to cultivate my taste and writing, without ever trying to impose anything on me.
Free verse, dense speech, almost no punctuation, characterize your poetic language. What purpose do these linguistic contrivances serve?
Density in speech, while risky, is in my opinion a virtue. In addition, I embrace free verse. As for punctuation, I reckon that the poetic speech of the modern era doesn't need it. I consider that in this way more importance is given to words and their meanings. We have the younger generation of poets to thank for that. It left words bare, abolished the use of capitals that load texts with an unnecessary grandeur. As for the form, it kept the absolutely necessary connecting them harmoniously with the content. If we think of language as a living organism that interacts with time and society, we find that the contemporary poetic production definitely reflects this need. In addition, we have all been influenced by the social media and the way poetry is published on them. Short, dense, without punctuation – bare, yet not striped off meanings. More and more activist. More and more protesting.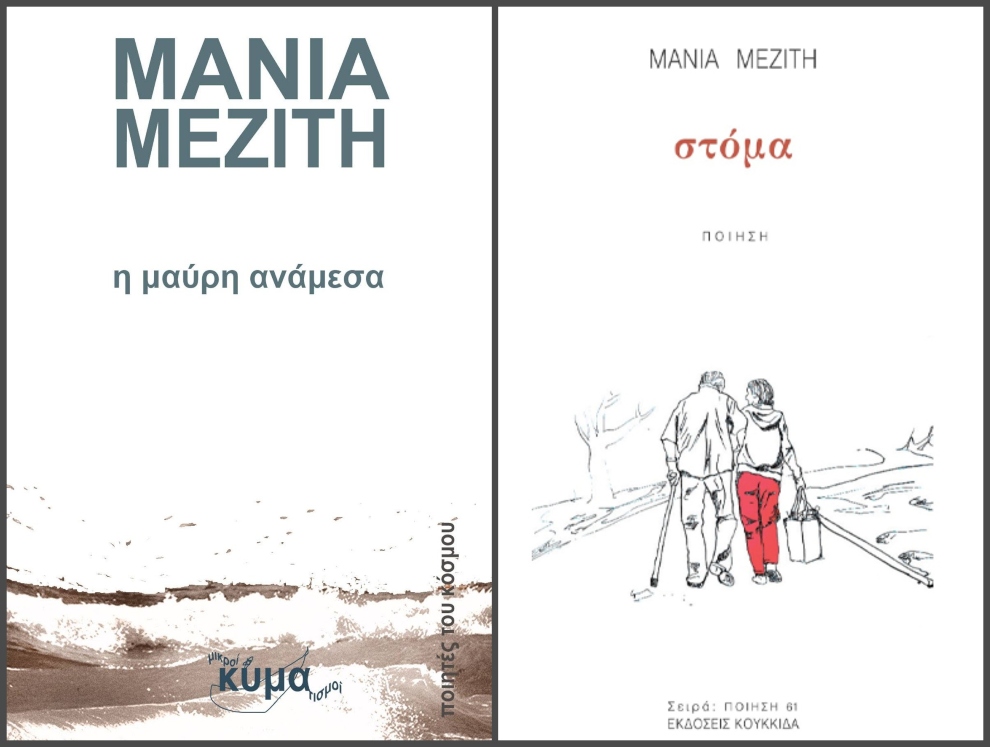 «Είμαστε λίγοι για τόσα ποιήματα δεν μας ακούει κανείς» [We are so few for so many poems nobody hears us]. How does your poetry converse with the world it inhabits?
I am obviously interested in the fact – until recently, at least, before the pandemic and the war – that a huge number of poetry books were published. I was wondering why more and more people felt the need to express ourselves through poetry in the decade 2010-2020. I have the feeling that following the financial crisis of 2008, especially the younger ones (but not only) resorted to this literary genre in order to express the socio-political and individual changes. So, I wonder whether this cry, because it is indeed a cry, is heard or lost among so many others.
You are the editor of the online anthology poets.gr which hosts poems by contemporary Greek poets. Tell us a few things about this venture.
Poets.gr was created as a result of the unemployment I experienced during the financial crisis. Ellinika Grammata, the publishing house with which I collaborated as a professional reader for some years, closed down. Publishers did not have the money to buy copyrights, thus only a few books were translated. In addition, there was more offer than demand for translators. That's how I came up with poets. Some winter nights while I was reading poems by contemporary Greek poets, I realized that what is being written at the moment concerns me. That it would be good for these poems to be read. That poetry worth mentioning and attention is being written. Quite often extroverted and criticizing, though not philologically correct. In essence, poets was created out of solidarity for all those who had something to say and no one listened to them.
The site is already six years old. It is an anthology in progress, which is enriched every week with new poets and poems, a reference point for the world of contemporary Greek poetry. It includes about 250 poets, most of them very young, and about 2500 poems, of which a small percentage have been translated into English. It continues to be enriched thanks to personal and voluntary work. Two years ago, it was sponsored to be technically upgraded by The J. F. Costopoulos Foundation.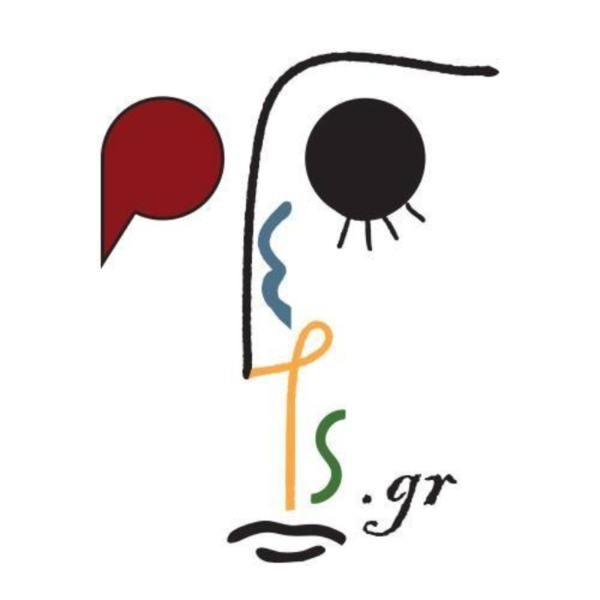 How would you comment on the current poetic landscape? Do contemporary Greek poets have the potential to move beyond national borders?
Let's be honest. Greek may be an important language, but it is quite rare. English remains the lingua franca. It has dominated poetry as well thanks to its short, polysemic words. Let's consider the elegance of Emily Dickinson's poems. In addition to her undisputed talent, her language has been more than helpful; those little words full of meaning that she puts side by side to create masterpieces. Apart from the fact that the world literary canon is almost 100% English-speaking, in order for our poetry to move beyond national borders, it needs a certain plan as well as state support. Or else,private initiatives by literary agents with a good knowledge of the foreign market. It's not enough poets to be translated on their own initiative, trying to find a way on their own.
How does Greek poetry relate to world literature nowadays? How does the local/national interweave with the global?
I am not sure it does. Maybe we wish it did, but it doesn't. We are so preoccupied with our own domestic issues. A small, poor nation with a difficult language, outstanding poets from Homer up to the present; yet almost nobody is interested in us, and so neither are we. We our caught up in ourselves, at times in conflict. The way we have learned, that is.
*Interview by Athina Rossoglou
*INTRO IMAGE: @Valia Gentsou
Read also: Reading Greece Presents a New Bilingual Anthology "I woke up in a country: Greek poetry at the present time"