Developed by the Hellenic Studies Program of the Simon Fraser University (Vancouver, Canada), the Odysseas online language tutor is an interactive learning program designed to teach the Greek language and culture on the Internet using electronic learning principles and advanced user interface technology.
The software itself consists of interactive content, exercises and exams to help you determine your strengths and weaknesses as you proceed through the various courses. Not only have we made it highly visually engaging but very intelligent as it tracks your performance. The tutor is designed to emulate how an actual personal tutor would instruct a student. It provides several examples and no-risk quizzes so that students are familiar with the exam format ahead of time. After each exam the student receives customized feedback based on his/her performance. Odysseas also tracks the progress of students through several exams to ensure that they are making steady progress.

The tutor has now taught Greek to thousands of students throughout North America and China, and has been recognized as a pioneer of online language instruction. There is expected the creation of introductory courses in Arabic and Turkish.
Hellenic Studies at Simon Fraser University
Over the past 20 years, Hellenic Studies at SFU has grown into a successful interdisciplinary program, consistently maintaining high enrollment levels while capturing the imagination of SFU's graduate and undergraduate students. The Hellenic Studies Program has been offering courses in Greek and Byzantine history, Greek language and culture. One major challenge was making Greek (a lesser-used language) more accessible to both local and international students. After approaching the Stavros Niarchos Foundation in 2003, the program received a series of grants that enabled the development of cutting edge software for content delivery in the fields of language and culture.
The experience built over several years of content-development and delivery has allowed Simon Fraser University to become a hub for the teaching of Greek language and culture to diasporic communities around the world, North American Universities, and to the emerging academic market of China.
Stavros Niarchos Foundation New Media Lab
Hellenic Studies development team at Simon Fraser University created a unique and effective online course-offering technology currently in use at SFU. This new technology lab will maintain existing platforms while adapting to new technologies. Almost a 100,000 users around the globe have registered, downloaded or installed the Odysseas Greek Language & History Tutor Platform / Mobile application [Learn Greek Mobile App]. Partner of the SNF New Media Lab, Ready Labs Inc, is a world-class new media initiative of the Stavros Niarchos Foundation Centre for Hellenic Studies at SFU.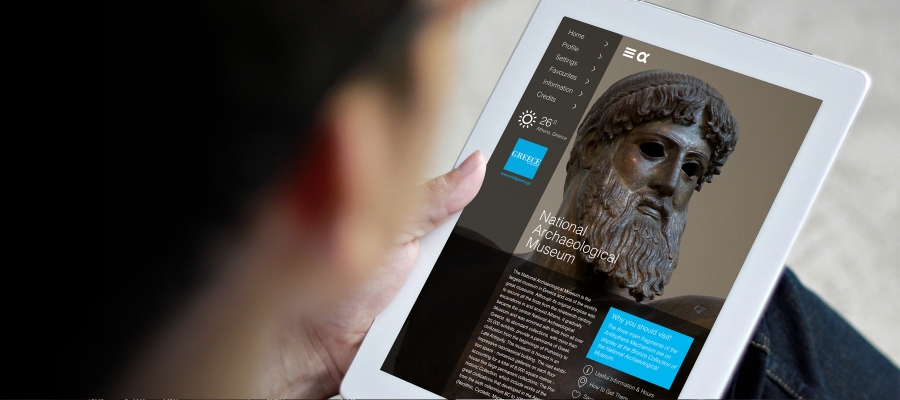 See also: Certificate of Attainment in Greek; Routes in Teaching Modern Greek as a Foreign Language; University of Athens' online course: Modern Greek for non Greek speakers; Certificate of Attainment in Greek: New Teaching Material;University of Athens online course: The arts of ancient Greece;Summer Schools of the University of the Aegean;Study in Greece: An innovative platform brings international students closer to Greece
A.R.
TAGS: EDUCATION | STUDY IN GREECE