Balkans & Black Sea Cooperation Forum (BBSF), the first ever conference in the Balkans & Black Sea Region goes live on May 25th & 26th 2017, at Serres, Central Macedonia, Greece. The main theme of the 1st BBSF, "Cultural Tourism, a key to Sustainable Growth", is in line with the UN resolution declaring 2017 as the International Year of Sustainable Tourism for Development. Forum Agenda will cover 7 topics: EU Balkans & Black Sea Perspectives and Sustainable Development Goals towards 2030, Digital Economy and Innovation, Maritime ‐Transportation‐Infrastructures and Hubs, Roads of Energy, Women in leadership, Agriculture, Environment & Use of sources and Cultural & Sustainable Tourism.
The Balkans & Black Sea Cooperation Forum aims at highlighting cross‐border cooperation, enhancing bilateral and multilateral relations, strengthening business opportunities and promoting economic growth and sustainable development among the 17 countries in the region (in alphabetical order): Albania, Armenia, Azerbaijan, Bosnia-Herzegovina, Bulgaria, Georgia, Greece, Croatia, Moldova, Montenegro, Ukraine, Former Yugoslav Republic of Macedonia, Romania, Russia, Serbia, Slovenia and Turkey.
At the cross section of public and business sectors, the Forum stands as a think-tank to outline the current situation, quote political indicators, navigate to growth and cooperation and monitor perspectives and SDGs towards 2030. Rotating annually in a different country of the region, the Forum is addressed to Senior Officials from the EU, the Balkans and the Black Sea Bodies & Institutions, International Organizations, Public Officials, Diplomats, Businesses, Entrepreneurs and Academia. Alongside the conference it will be areas open to the public: (I) a Cultural Zone to promote the cultural heritage of two honorary countries, and (II) a Business HUB for partners, sponsors and organizations for the promotion of their activities and brand identities.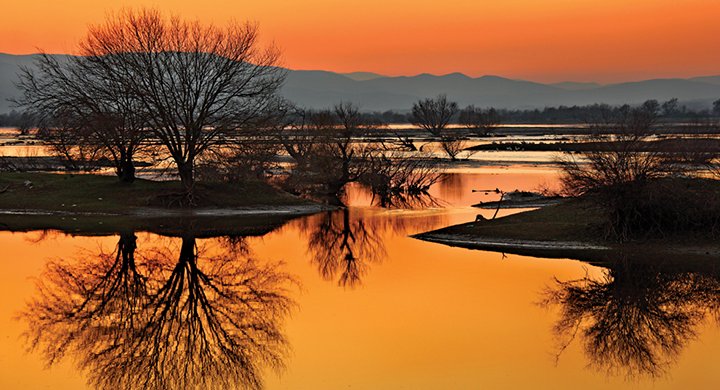 Kerkini Lake, Serres, Hosting City BBSF
BBSF is organised by Geo Routes Cultural Institute (GRCI) and the Regional Unit of Serres. GRCI operates under the aegis and with the support of international organisations in Europe and the Black Sea regions – such as the Black Sea Economic Cooperation (BSEC), the Black Sea Trade and Development Bank (BSTDB), the European Banking Federation (EBF) and the Conference of Peripheral Maritime Regions (CPMR).
Among the speakers will be Prime Minister Alexis Tsipras* Irina Bokova, Secretary General UNESCO* Rikard Scoufias, Country Manager TAP AG, Wim Groenendijk, Director International Business N.V. Gasunie Netherlands, Nikos Pappas, Minister for Digital Policy, Telecommunications & Media Greece*, Wim Mijs, CEO, European Banking Federation, Klajda Gjosha, Minister European Integration Albania, Anastasia Sideri, Director Communications Central‐SE Europe, Coca‐Cola Company, Dr. Ihsan Uğur Delikanli, President Black Sea Trade and Development Bank, US Ambassador H.E. Geoffrey R. Pyatt in Greece*, Ana Birchall, Minister Delegate for European Affairs MFA Romania, Patrick Anvroin, Director Transportations, Conferenceof Peripheral Maritime Regions, Dr. Frans‐Paul van der Putten, Sr. Research Fellow, Clingendael Institute of International Relations Netherlands, Mirela Kumbaro, Minister for Culture, Albania, and Luigi Cabrini, Chair Global Sustainable Tourism Council. (* invited).
Registrer for the Balkans Black Sea Forum here. The Forum in Figures here.

TAGS: CONFERENCES | TOURISM