Thanks to its proximity to the Greek capital, the island of Andros has been transformed into a summertime favorite for tourists, while managing to keep its unspoiled charm. Boasting a natural landscape with lush vegetation, imposing mountains, virgin beaches, and rural villages, Andros is irresistible to nature lovers, but it is also characterized as an island of Culture and Art; in fact, anyone who visits Andros – apart from enjoying the natural beauty- can also enjoy a number of museums and take a dip into the island's culture.
The most famous museum of the island is the globally acknowledged Museum of Contemporary Art, managed by the Goulandris Foundation. Chora Andros – the gem of the island that stands out for its noble mansions, narrow alleys and cosmopolitan aura- was the birthplace of Basil P. Goulandris and in 1979 the Museum of Contemporary Art was founded by the Basil and Elise Goulandris Foundation.
Originally the museum was created to house and present the works that Andros' native sculptor Michael Tombros had bequeathed to his hometown. This initial core of works was gradually enriched with works from the private collection of B & E Goulandris, while the positive reverberations from this effort and the increasing number of visitors and interest from the audience led the Museum to a further expansion. Thus, apart from the Museum's Old Wing which hosts sculptures of Tombros, Zongolopoulos, Chryssa, Nikolaidis and many more artists, the New Wing which was inaugurated on July 20, 1986, hosts a library, a projection room, a museum shop and a specially designated room that showcases the work of renowned modern artists, both from Greece and abroad.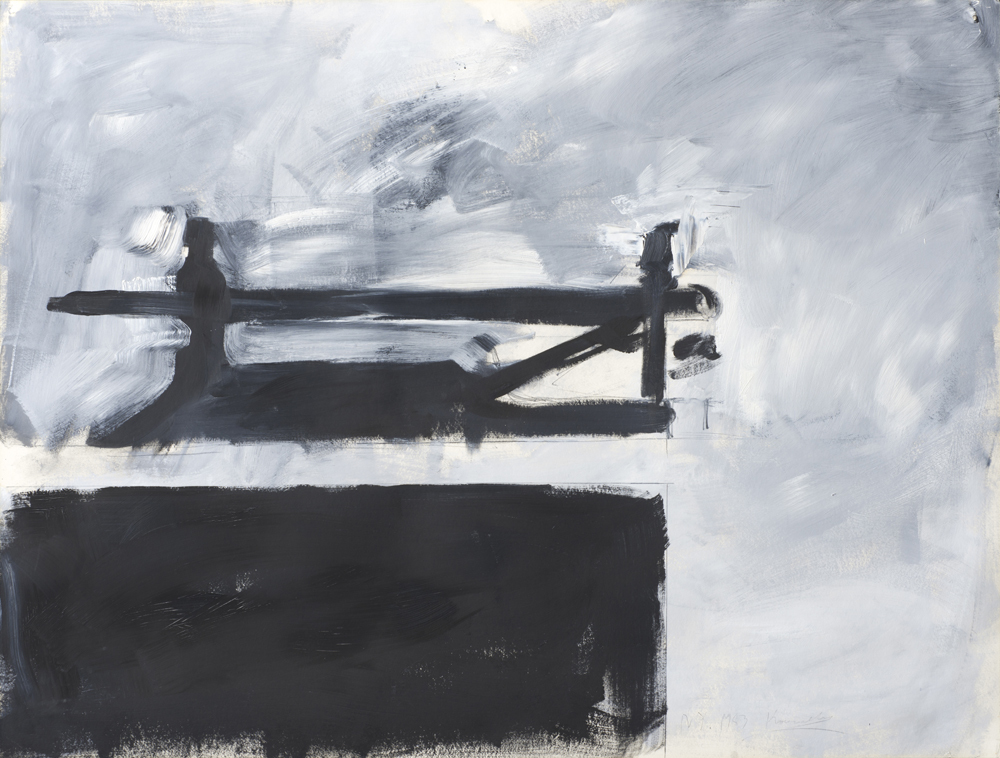 Jannis Kounellis

|

Untitled (1983)
©

Basil & Elise Goulandris Foundation – Museum of Contemporary Art, Andros
The Museum currently hosts the exhibition "Approaches to Abstraction by Greek Artists of the Diaspora" which will be running through September 27, 2020. More specifically, the exhibition showcases artworks by: Chryssa (Vardea), Takis (Panayiotis Vassilakis), Theodoros Stamos, Jannis Kounellis, Lucas Samaras, Thanos Tsingos, John Christoforou, Dico Byzantios, Pavlos (Dionyssopoulos), Sophia Vari, Babis Vekris (Electros), Nassos Daphnis, Constantine Andréou, George Negroponte, Mark Hadjipateras, Nakis Panayotidis, Alkis Pierrakos, Aris Koutroulis, Lynda Benglis.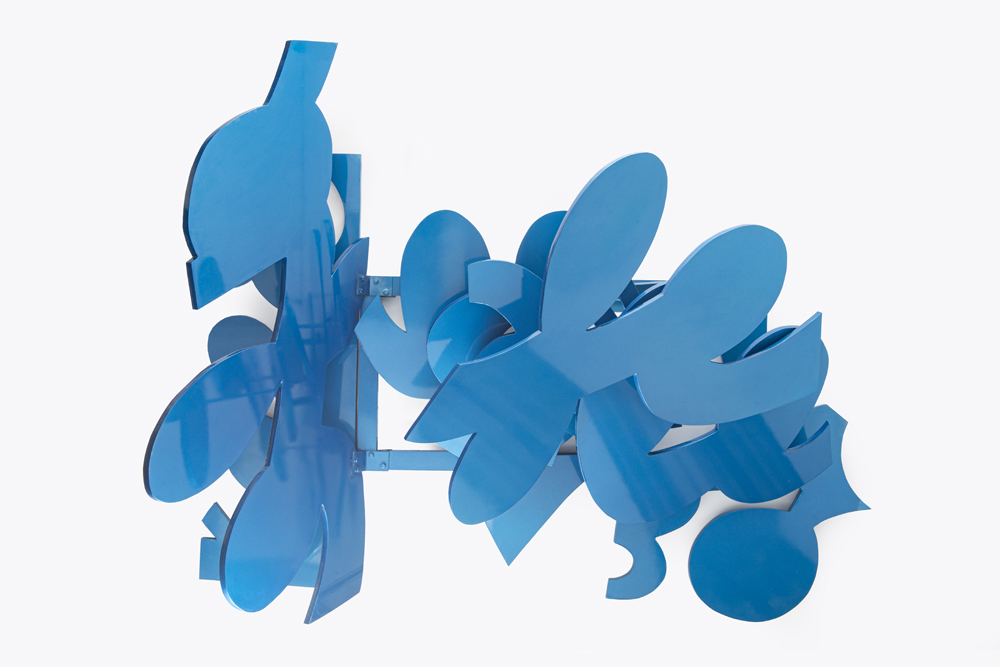 Chryssa (Chryssa Vardea)

|

London Cityscape- Picadilly Circus (1989)
© Basil & Elise Goulandris Foundation – Museum of Contemporary Art, Andros
What do all of these Greek artists have in common? As mentioned by the B & E Goulandris Foundation, it is true that numerous Greek artists have lived or continue to live and excel in the arts scene of the countries they once took refuge and settled in. However, the exhibition focuses exclusively on artists who, in the midst of many difficulties -some due to an innate abstract drive and others moved by necessity- chose to be tested in the abstract standards of their time. Some, struggling by circumstance, decided to leave their birth land, in anticipation of freedom of action and thought, seeking a share of the avant-garde manifestations of their time. Others, due to socio-political conditions or ideological convictions, were literally forced to repatriate in order to avoid persecution and conflict. Characteristic is the role of the Liberty-type transport ship, the celebrated "Mataroa" which offered many a passage to freedom and remained a historical reference point for this emotionally painful and experientially agonizing adventure.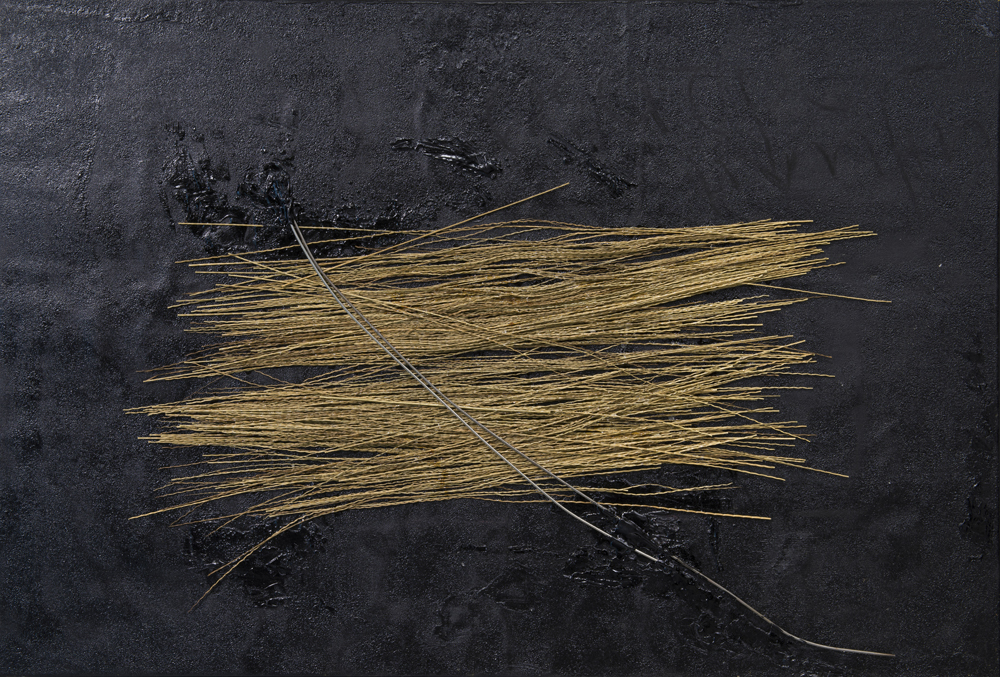 Nakis Panayotidis

|

Untitled (1989-90)
©

Basil & Elise Goulandris Foundation – Museum of Contemporary Art, Andros
Thus the exhibition is a tribute to artists of the Greek Diaspora who had the vigor to attempt transgression and to sense the messages of their time, but also the non-negotiable desire to remain 'hooked' to the references of their homeland.
More info: visit B & E Goulandris Foundation – Museum of Contemporary Art website
Read also on Greek News Agenda: Goulandris New Museum opens its gates; Dimitris Mytaras at the Museum of Contemporary Art in Andros
E.S.