"A new day is dawning in our country," Prime Minister Alexis Tsipras said this Tuesday 21.08, during a state address from the island of Ithaca, a day after Greece exited the adjustment programme. "Today is the beginning of a new era," he said, adding that the country has regained its sovereignty to determine its own future. "We have reached our destination, we have come out of the memoranda, but we will not stop here. New battles are now ahead of us," Tsipras said and added: "Now that we have reached our destination, we have the strength to make our place as it deserves to be."
Tsipras stressed that this is the beginning of a new era, but as he stated "we will not ignore the lessons of history." "We will not let oblivion mislead us," he added.Moreover, he said: "We will never forget the causes and the people that led the country to the memoranda. Because these are important for a country that is writing a new page in its history. Based on our vision and determination, a new era for Greece begins. We must not go back to Greece of deficits and bankruptcy. We must proceed to the rebirth of Greece. A country of equality, democracy and social justice," he underlined. His decision to give a speech on the island was laden with symbolism: in Homer's epic poem, Odysseus, the King of Ithaca, returned home from the Trojan war after a 10-year voyage. " Ithaca will once again be identified with the end of a modern-day Odyssey," Tsipras said. " Three and a half years ago our people took a historic decision. Take the helm away from those who led it to the rocks and to give it to new captains," the Greek prime minister said, referring to the election victory of Syriza party.
Background
Greece officially concluded its three-year European Stability Mechanism financial assistance programme on Monday 20.08.18, following the disbursement of €61.9 billion by the ESM over three years to support the countriy's macroeconomic adjustment and bank recapitalization. ESM Members agreed on the financial assistance package in August 2015. Greece had also received €141.8 billion in loans from the EFSF between 2012 and 2015. The total amount disbursed by both rescue funds is €203.77 billion, which is unprecedented in modern history, as is the long maturity of the loans (currently over 30 years on average) and very favourable interest rates. From 2010 to 2012, Greece received € 52.9 billion in bilateral loans under the so-called Greek Loan Facility from euro area Member States.
Reactions from EU officials
"Today we can safely conclude the ESM programme with no more follow-up rescue programmes, as for the first time since early 2010 Greece can stand on its own feet. This was possible thanks to the extraordinary effort of the Greek people, the good cooperation with the current Greek government and the support of European partners through loans and debt relief", said Mario Centeno, the Chairperson of the ESM Board of Governors. "The ultimate goal of the financial assistance plan and reforms in Greece over the past eight years has been to create a new basis for healthy and sustainable growth. It took much longer than expected but I believe we are there: Greece's economy is growing again, there is a budget and trade surplus, and unemployment is falling steadily."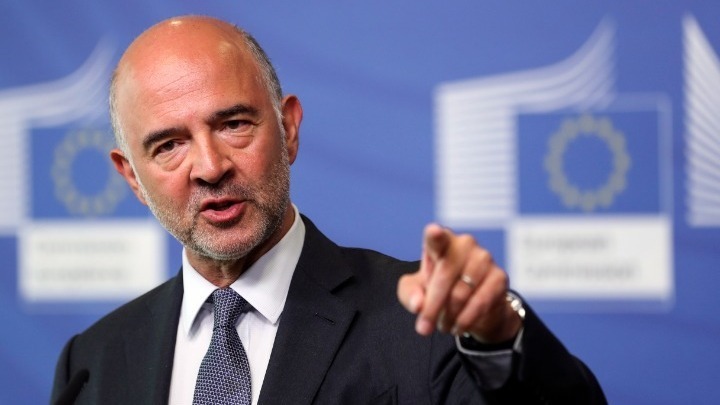 "The conclusion of the ESM programme marks a very important moment and historic for all of us. We had eight very difficult years, often painful years, but now Greece can finally turn a page in a crisis that has lasted too long," according to EU Commissioner for Economic and Financial Affairs Pierre Moscovici. "The worst is over, the hardest work has been done, the most difficult part is behind us. Today we have reached the end of the era of the programme, but it is also the start of a new chapter and this is what I would like to insist on. I very much hope it will be a new start for Greece, for its economy, for its relation with the other countries of the eurozone," he added.
ESM chief Klaus Regling posted on Twitter a video message on Greece's exit from the memoranda. "This is a day to celebrate. Greece will leave its ESM programme and regain financial independence. Eight years ago the situation was very, very difficult. Greece had serious economic problems and lost market access. Since then the Greek economy, the Greek people have worked very hard to get out of these problems, to modernise the economy, and create again growth and employment. This should continue. The reforms must continue so that Greece's economy can become a modern European economy. Greece will not be on its own. The ESM will be a long-term partner of Greece. We have an interest that the Greek economy does well in the future.
With information from Athens News Agency
Read more:Key Developments in Greek Economy|June-July 2018
I.L.