Greek News Agenda pays tribute to one of the most important and prolific Greek sculptors of the postwar era, Yannis Pappas (March 13, 1913- January 18, 2005), on the occasion of his 16th death anniversary. Having produced more than 700 works in his 70-year-long career, Yannis Pappas is best known for having created a large number of statues of the country's historical figures (politicians, heroes, benefactors, clergy, and artists), which adorn many cities in Greece and abroad.
Born in Constantinople in 1913, the artist relocated with his family to Athens (due to the Asia Minor disaster) in 1922, after a short sojourn on the island of Corfu. In 1930, he enrolled in the École Supérieure des Beaux-Arts in Paris, becoming a student of Jean Boucher. He also studied literature, philosophy, and law for a period of two years, even though it was clear that he was to become devoted to the world of Art: his early artistic output (1935-1938) included, among others, a full-sized statue of sculptor Christos Kapralos and one of painter Yannis Moralis, which form nowadays part of the National Glyptotheque's Permanent Exhibition.
Yannis Pappas returned to Greece in order to fulfill his military obligations; in 1944, he enlisted in the Greek Royal Navy and served as a sailor in the Alexandria Naval High Command. He remained in Alexandria for several years, studying the monuments of Egyptian art. During his stay, he crafted two works installed in public sites: an athlete statue for the community stadium (Greek Consulate in Alexandria) and a memorial statue of philanthropist Mikes Salvagos for the Greek School of Commerce.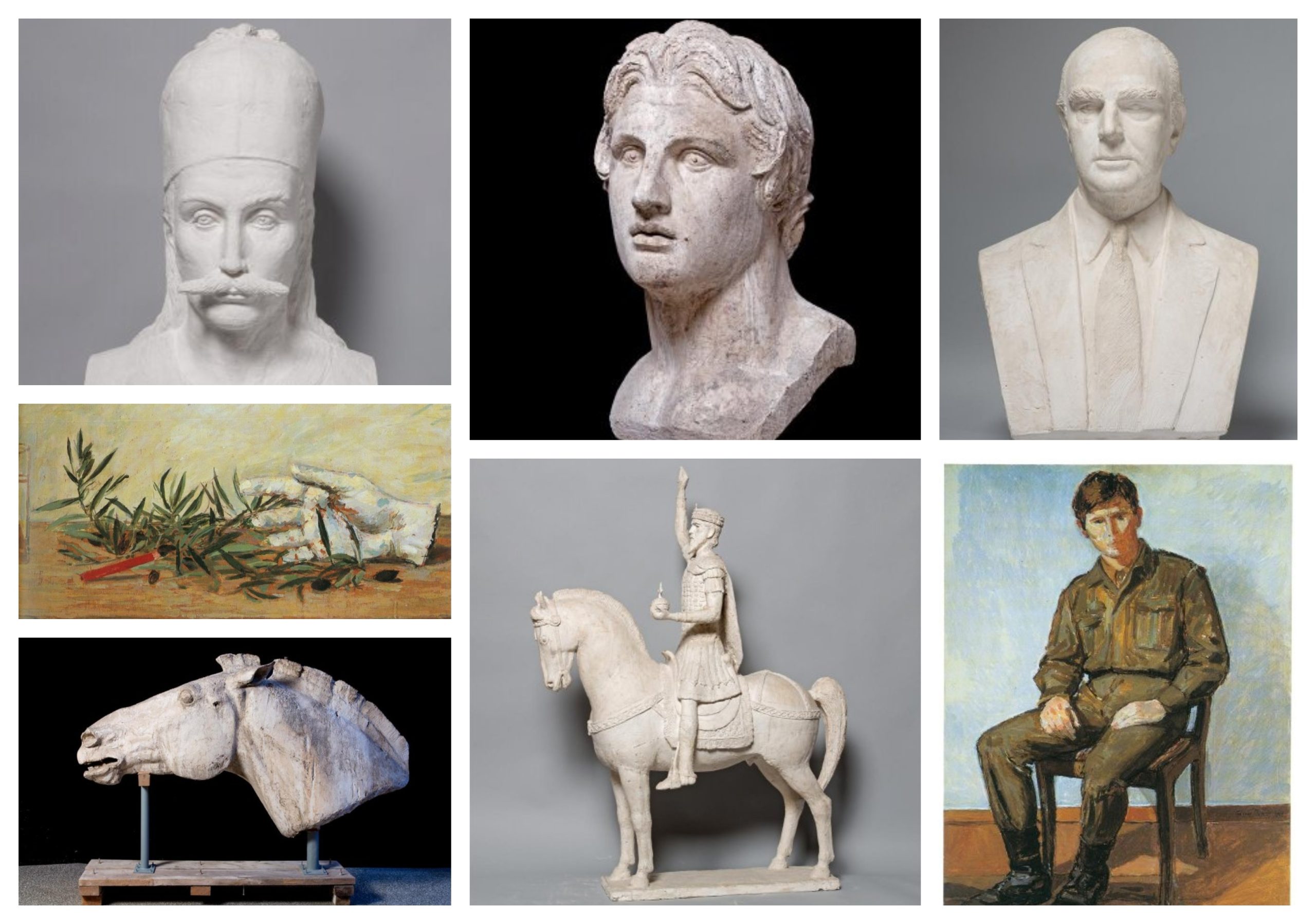 In 1950, he had his first one-man show in Alexandria, followed by solo exhibitions in Athens; a retrospective exhibition of his work was held in 1992 at the National Gallery, Athens, as well as an exhibition of his paintings at the Benaki Museum in 1999. Throughout his career, he also participated in group exhibitions both in Greece and abroad, including Panhellenic exhibitions, the Salon d`Automne (1936), Salon des Tuileries (1936 and 1938), the Paris International Exhibition (1937), and the Venice Biennial (1978).
Special mention should also be made to his academic work. In 1953, Pappas was elected Professor in the Sculpture Faculty of the Athens School of Fine Arts, which became a model School under his direction (1959-1969). More specifically, as School Director, Pappas took the initiative to renovate its premises, open new studios and workshops (e.g. Iconography, Stage Design, Ceramics, etc.), establish a Library room, and upgrade the School's regional art centers. No wonder why the Ministry of Education awarded him, following his resignation in 1978, the title of Honorary Director of the School. Moreover, he was a member of the Academy of Athens since 1980 and a corresponding member of the French Academy of Fine Arts since 1972.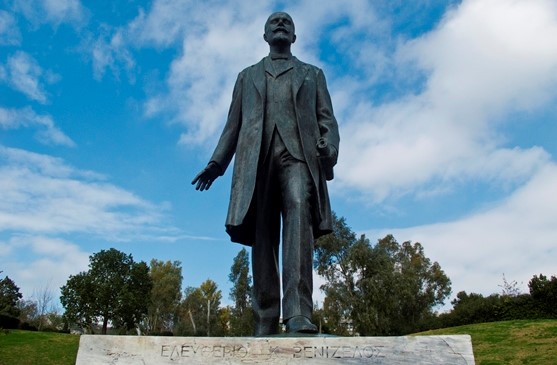 Pappas always remained faithful to figurative art. In his 70-year-long career, he became best-known for his works installed in public sites, such as his statues of Eleftherios Venizelos and Alexander the Great in Athens, Adamantios Korais on the island of Chios, Baron Tositsas in Metsovo city, Alexandros Papanastasiou in Thessaloniki, the Merchant Marine in Ermoupolis-Syros, Archbishop Chrysanthos of Trebizon in Komotini, as well as a statue of Liberty for the Stanford University (California), a statue of Loukis Akritas for the town of Morfou in Cyprus and a statue of an athlete for the Greek Community of Antofagasta, Chile.
Pappas' work was influenced by a broad range of models – from ancient Greek and Egyptian sculpture to contemporary art. Beyond their intrinsic artistic value, what characterizes his works is timelessness; in spite of the changing trends and movements in the evolution of contemporary art, the artist remained committed to a search through his personal experiences and his broader environment, with which he always sought to maintain contact. Thus, half a century later, his works have not only not dated, but on the contrary, have gained in strength with time.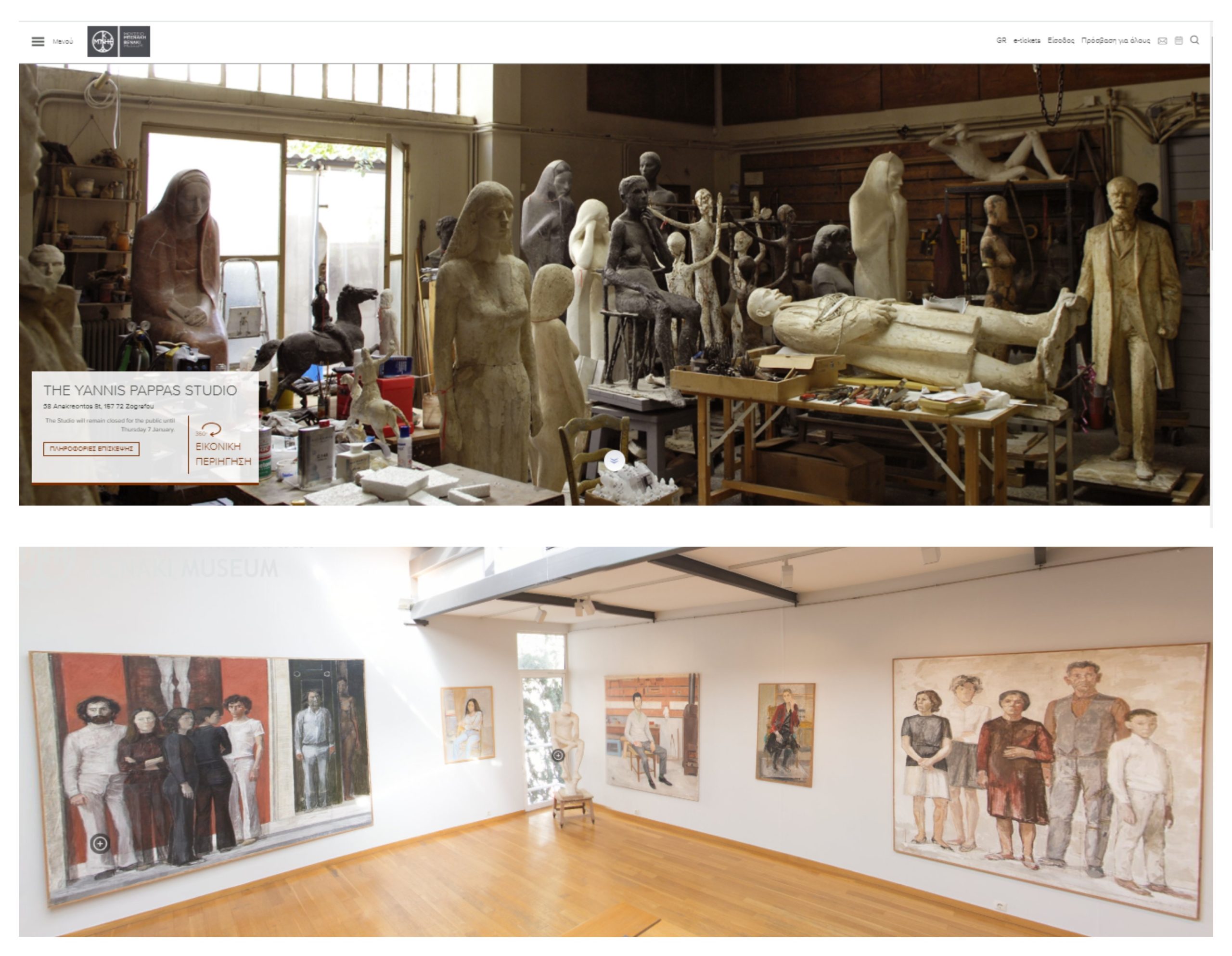 A few years before his death, in 2002, Yannis Pappas announced that all the works gathered in his studio devolved to the Benaki Museum. This donation covered the greater part of the artist's output from 1930 up to his death. In order for these works to remain in their natural environment, the artist's son, Alekos Pappas, donated the studio building to the Museum. As the artist himself wished, the studio (located in the Zografou district) remains a vital working space for the students of the Athens School of Fine Arts, and one of its sections hosts a small permanent collection of his paintings and drawings, which often served as model studies for his sculptures.
In compliance with government measures to combat Covid-19 and safeguard public health, the Yannis Pappas Studio remains closed to the public until further notice. However, the Benaki Museum's website offers a 360˚ virtual tour (with a six-language audio guide) inside the Studio, offering the public the opportunity to take a digital journey to its collection, as well as to the world of the great Greek artist.
For more info: visit the Benaki Museum's official website
See also on GNA: Arts in Greece | A digital journey into the world of Hadjikyriakos-Ghikas
E.S.
TAGS: ARTS | ATHENS | FESTIVALS | GLOBAL GREEKS | HERITAGE | HISTORY