The beloved summer cinephile appointment, the Athens Open Air Film Festival co-organized by the City of Athens Cultural, Sport and Youth Organization, is back for its 7th edition, with more than 20 screenings, from June to September. Special spots in town, archaeological sites, parks, squares, beaches and few of the prettiest museums and places in Athens, turn into «open-air cinemas» with free entrance for everyone. The primary goal is to draw attention towards the centre of Athens and its suburbs, so that the residents and the visitors are reacquainted with the city.
This year, the 7th Athens Open Air Film Festival, in collaboration with the British Council, picks out and presents, for the first time in our country, a series of films – heritage of the British gothic horror. British Gothic cinema, synonymous with horror and phantasmagoria, was inspired by the Gothic fiction genre which flourished in the 19th century through the pages of classic novels such as Mary Shelley's Frankenstein, Bram Stoker's Dracula, Robert Louis Stevenson's Dr. Jekyll and Mr. Hyde, Henry James' The Turn of the Screw, as well as through the dark tales of Edgar Allan Poe and Sheridan Le Fanu. The films included in the Tribute «British Gothic», masterpieces of the genre, will be screened in digitally restored copies, offering the audience the chance to enjoy them in their full cinematic magnificence!
Even more, acclaimed dramas and award-winning masterpieces from all over the world, everlasting cult movies, Greek films worth watching and unexplored treasures of cinema accompanied by live music all constitute this year's 7th Athens Open Air Film Festival program!
This year, many screening will take place in some of the most prominent museums of the city; at the National Museum of Contemporary Art ("The Wretches Are Still Singing", 22/7"), the Byzantine and Christian Museum ("The year of living dangerously" by Peter Wuer, 28/6), the Numismatic Museum ("El Sur" by Victor Erithe 26/6), the French Archaeological School ("L'homme de Rio" by Philip de Broska, 18/7) and the National Archaeological Museum ("A Passage to India" by David Lin, 23/8).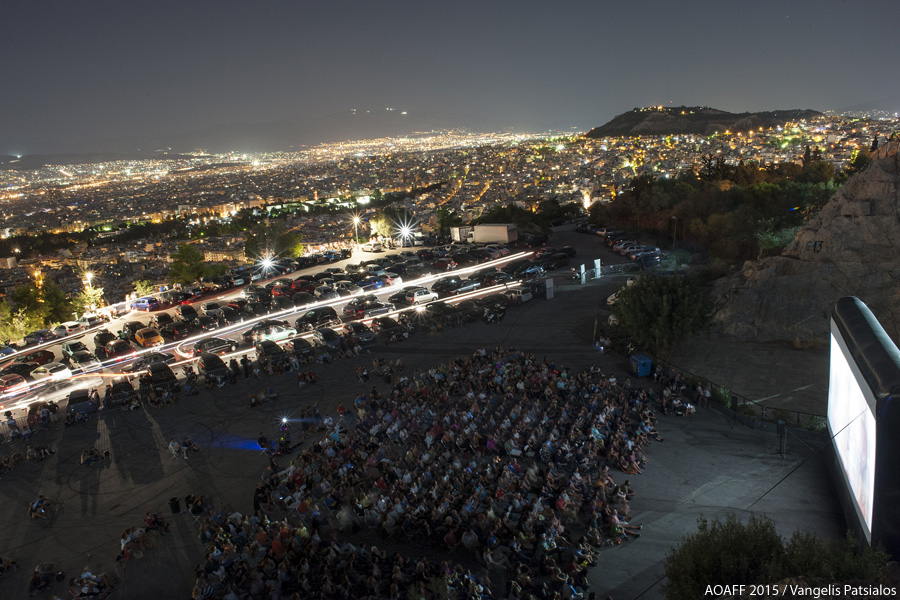 The Athens Open Air Film Festival was first launched in the summer of 2011, and has since been organizing outdoor film screenings and other cultural events, in the most distinctive monuments in Attica and unexpected places, which reveal the urban landscape such squares, parks and Pedestrian Precinct, as well as in some of the «historical» open air cinemas in town. The festival in numbers: more than 60.000 viewers have attended the festival's events, more than 200 films have been screened, more than 40 spaces have been transformed in open air cinemas.
A.R.