In the midst of the financial crisis George Tsolis, a young Greek with innovative ideas in the fisheries sector, in cooperation with his partner, Lefteris Arapakis, managed to establish ENALEIA, the first school for professional fishing in Greece and a huge investment for future generations wishing to stay in Greece and qualify for employment in the fisheries sector.
George Tsolis studied at the Agricultural University of Athens, yet decided to follow a different path. In his interview with Greek News Agenda* Tsolis explained his ENALEIA project and the practical and theoretical skills it offers combined with a focus to environmental sustainability, the difficulties of setting up a business in times of economic recession as well as his future plans.
What is ENALEIA? How does it work? How can students attend courses and what will they learn?
Enaleia is the first school for professional fishing in Greece. It trains young, unemployed people on how to become professional fishermen and then it connects them directly with fishing vessels, so that they can start working as soon as possible.
The course lasts 3 months, and through this process our students learn both theoretical and practical skills they may find useful. In the theoretical part, there are lessons in ichthyology, environmental sustainability and current fishing legislation. As far as the practical part is concerned, they learn how to assemble and repair fishing equipment and how to efficiently operate boat engines and equipment. They also get training on how to sail and be safe at sea. Moreover, we arrange many trips on different types of fishing boats so that they get as much experience as possible.
Through this kind of training, we want to empower the next generation of fishermen. Every time a new class is about to begin, we open up calls and everyone interested can attend. In addition to that, we have created an e-learning platform, so that people from all around Greece can follow lessons.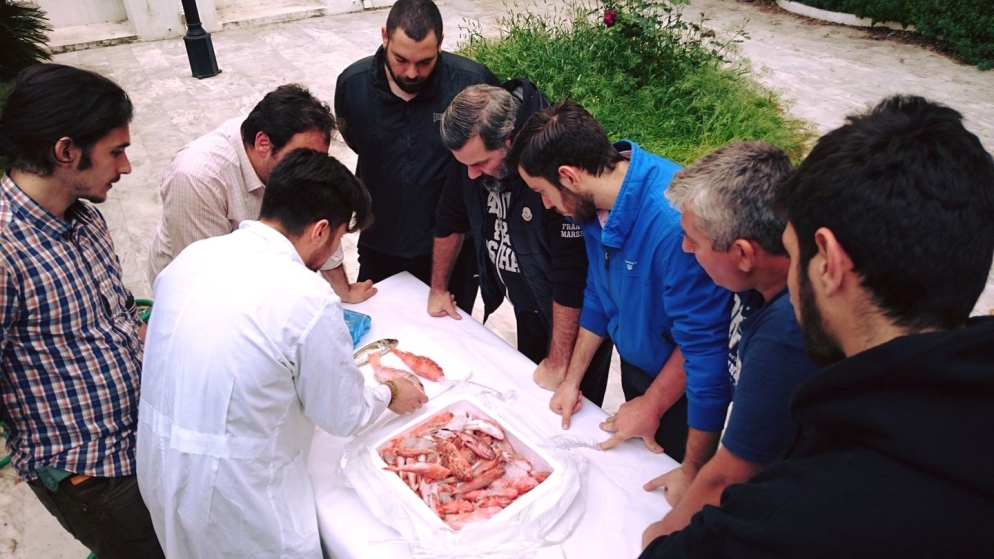 Ichthyology lesson
Would you consider ENALEIA an attractive option for young people?
Considering the current situation in the job market, the fishing sector can offer many opportunities to a young person. First of all, the salary is really competitive and starts at around 1.000 euros per month, which may increase up to 4.000 if someone becomes a captain. But more importantly, there is a great need for young people to enter the fishing sector more than ever, because the majority of fishing captains are over-aged and there are no successors.
How did you come up with the idea of establishing ENALEIA?
The whole idea began when I and my partner Lefteris Arapakis were students. Lefteris' family was in the fishing industry for 6 generations, so he could see there was a big need for young people to enter the industry, not only as crews but as fishing captains too. At the same time, both of us were working as trainers, so, putting these two things together, we came up with establishing the first fishing school in Greece, which would train the next generation of professional fishermen in Greece.
Another thing we could widely see all around us was the high amount of unemployment, especially in young people. At the same time, there are many job openings in fishing vessels. Therefore, we thought that we could improve the current situation and give young people an alternative solution which theywould not have thought of themselves.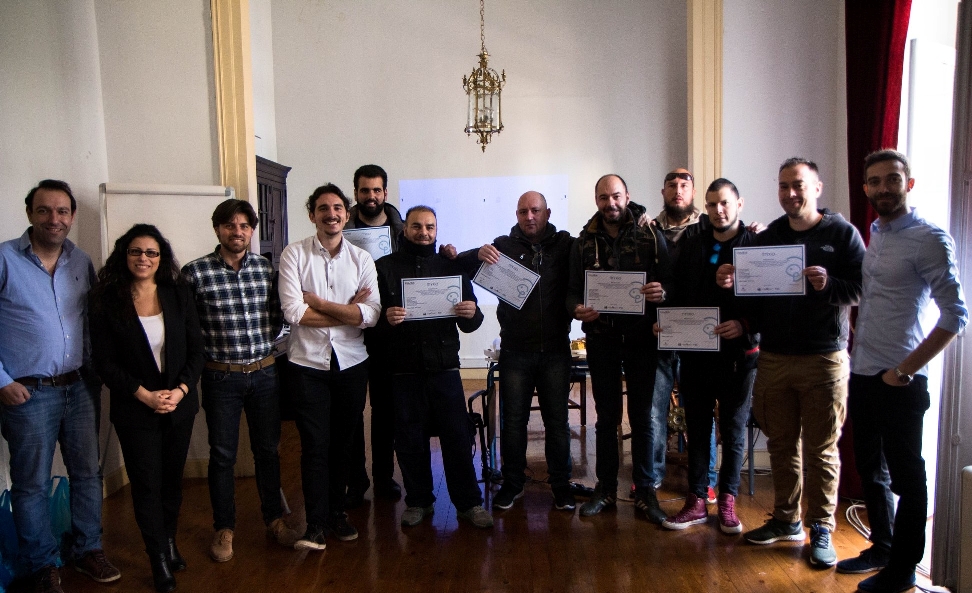 Enaleia graduates

What have you studied? Where you satisfied with the quality of your studies and the labour environment?
I studied at the Agricultural University of Athens and Lefteris studied at the Athens University of Economics and Business. What was plain to see in the course of my studies was that whilst you are being academically prepared at a really high level, you get no insights on how a business is run and you are also sparsely equipped to enter the job market. Unfortunately, the same applies at most Universities in Greece, with only few exceptions, like the Athens University of Business and Economics.
How easy was it for you to get from the idea for the project to its completion? Especially, in a country like Greece, which was in the middle of both an economic and social crisis, did you face any serious problems?
It demanded too much time and effort to begin the project. We needed to quit our former jobs and dedicate ourselves to it. We had to be patient and totally focused until it was ready to launch and even more so until we could be sure that it would succeed. But when you see your idea becoming a social enterprise which is there to help people, there is nothing more you could ask for! What we saw through the project's process is that right now there are many opportunities in Greece. However, the economic recession has made it quite difficult for those opportunities and ideas to succeed.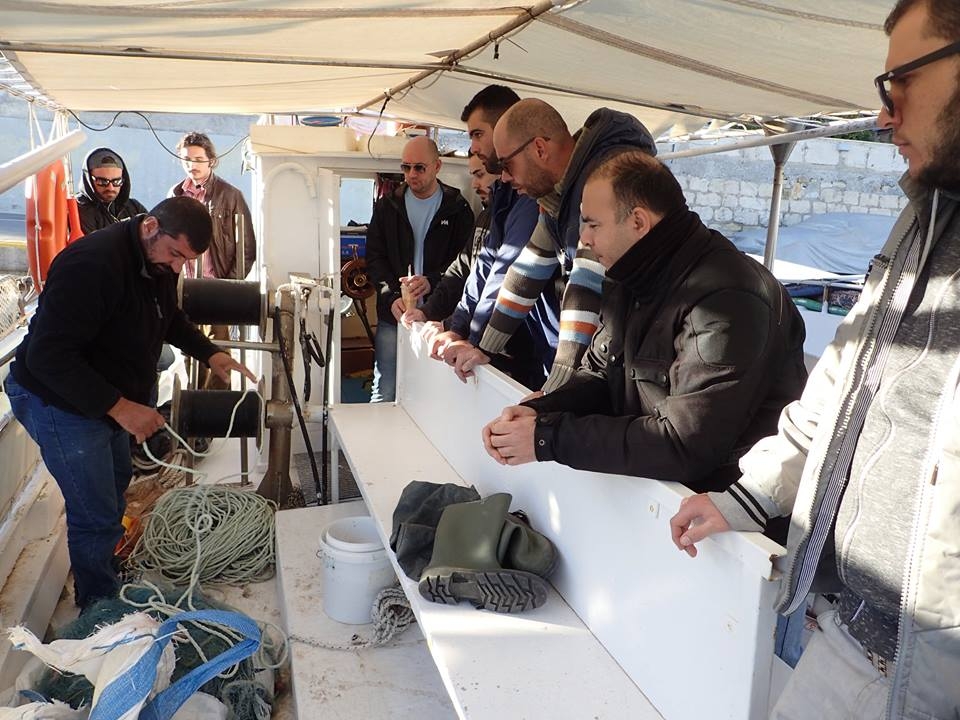 Training
What are your plans for the future?
We have many plans for the future. Currently we are launching two new projects, whose aim is to forman alternative means of earning income. Through this, we could reduce the intensity of their fishing activity, which is time and money consuming for them. As a result, they can make the same amount of money and catch less fish at the same time, which will lead to more sustainable fish stocks in the future. We strongly believe that we need to give fishermen motives like that, to ensure the future of this traditional profession in our country.
* Interview by Regina Zenteli.
TAGS: INTERNATIONAL RELATIONS