Is there a private twilight zone where every individual confronts his or her own internal and external conflicts? This appears to be the case in the latest two Thanasis Neofotistos films, "Patision Avenue" and "Prosefhi: Greek School Prayer". In "Patision Avenue" a single mother enters it when she finds out her six year old son is left home alone as she heads for the audition of her lifetime. Through a series of phone calls, she fights to balance the most important roles of her life, whilst walking in the most controversial area of central Athens, Patision Avenue. In "Prosefhi: Greek School Prayer" Dimitris, a high school student, has to put up with Vassilis, the school bully/ cool guy, while going through his personal maelstrom of puberty and the contradictory feelings brought about by his sexual awakening in a school environment that could very well be in the 90's.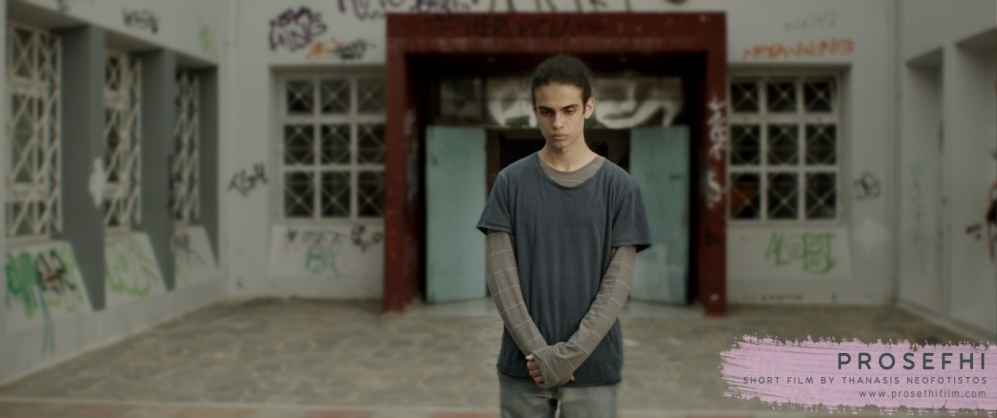 Christos Karavevas, "Prosefhi: Greek School Prayer" (2014)
Thanasis Neofotistos is a Film Director, Writer & Architect born in Athens. He studied Architecture at the Dimokrition University of Thrace, Film Directing at Queen Margaret University and acting. His latest short film, "Patision Avenue" (13'-2018) premiered in 75th Venice Film Festival 2018 and screens in a series of International Festivals. "Prosefhi: Greek School Prayer' (20'-2014), his dissertation film, has been screened in several important International Film Festivals (21st Encounters, 26th SaoPaulo, 23rd Raindance, 35th Munich, and 40 more IFF) and won the 1st prize (Golden Dionysus Award) at the 37th Drama ISFF, as well as other significant distinctions (Best Sound, Photography, Nomination at GFA, etc). His documentary "Pogoniskos" (10'-2015) won the Best Documentary Award at the 38th Drama ISFF. Neofotistos currently works on his first feature film, "Peter and the wolf", a dark, coming-of-age folktale; the film project has already been selected at First Films First SEDA 2017, MFI 2016, Sarajevo Script Station and got a MEDIA development fund.
Interviewed by Greek News Agenda* Neofotistos explains that putting his film characters through Twilight zone situations helps him reveal their core of existence, when they are in the most vulnerable and helpless state. As regards "Prosefhi: Greek School Prayer", Neofotitos underlines that he wouldn't like it to be regarded as a film about bullying, because it the issues of homosexuality and puberty are equally important. He also talks about his artistic choice to shoot "Patision Avenue" in a single continuous shot in central Athens, which was characterized by "Sight and Sound" magazine as a technical marvel, explaining why it was a personal challenge for him. Neofotistos concludes that challenges and dilemmas may lead to external and internal explosions, but they may as well prove extremely beneficial in the end.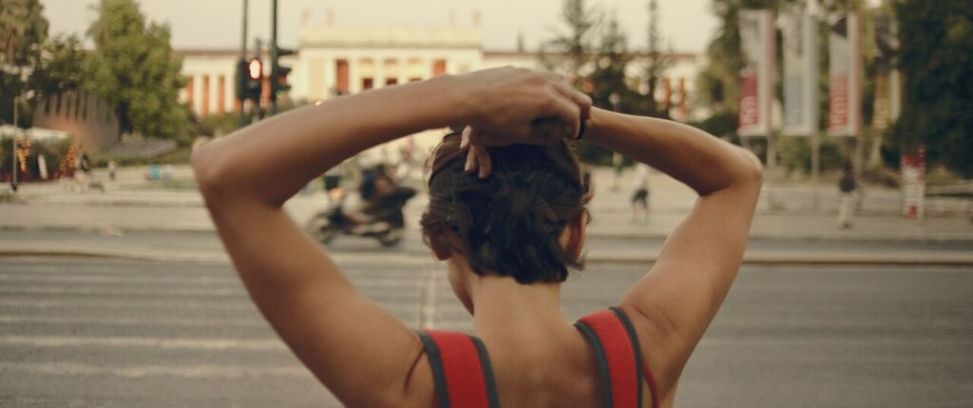 Marina Symeou, "Patision Avenue" (2018)
In both your films, "Prosefhi: Greek School Prayer" and "Patision Avenue", you put your characters through extreme situations in which they are alone, testing their limits with no outside help. The two central characters of "School Prayer" won't talk to anyone, while the protagonist of "Patision Avenue" cannot find anyone to help her. Why do you exert pressure on them? Is it an attempt at a social comment regarding their helplessness?
Putting my heroes in an extreme situation is an attempt to create authentic people and showcase their core characteristics. People in normal, everyday situations have much more control over themselves and their behavior. Although I find this everyday person of Jarmusch movies very tender, when telling a story, I find it more interesting to explore people in situations that test their limits and reveal, what I call, their core when being in the most vulnerable and helpless state. I have a genuine interest and compassion for what is under the human illusion of control.

Christos Karavevas and Stelios Karambinas "Prosefhi: Greek School Prayer" (2014)
"Prosefhi: Greek School Prayer" is a study in human nature during a significant and sensitive period in life, such as puberty. While it accurately depicts bullying, you have underlined that bullying is not the sole focus. What drove you to make a film like "School Prayer" and what was the feedback you got at the schools where it was screened?
I believe that a movie can never be about a phenomenon. "Greek School Prayer" is about a boy that happens to be bullied and his bully; the movie is about Dimitris and Vassilis. When we were writing the story we were thinking about what happened to them, they were our focus. I also believe that if someone focuses on bullying, the star-topic of the film, the other dimensions (puberty, sexual awakening, homosexuality) will be become less important. Of course that is always a trap with star-topics. A very personal interest about these boys made me do the movie and I was extremely happy about the reception of the film. People told me that they identified with my heroes, which is a huge compliment for me. I also received enthusiastic letters from children who saw the film in their schools. That made me as happy as I could be, because it was a movie about them and their age.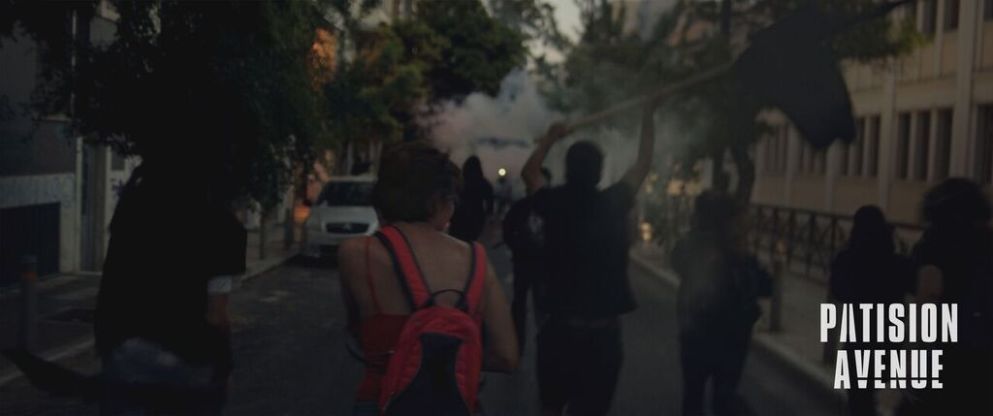 Marina Symeou, "Patision Avenue" (2018)
"Patision Avenue" is a one-long-take film shot in a few minutes, the duration of which is called "magic-hour' in cinema. What were the difficulties posed by this artistic choice?
The one-long-take-shot was my personal Everest till now! Magic-hour only lasts for some minutes and as a result we had a good chance for only one take. So, artistically, there was no room for mistakes. As I told you before, I am really interested in how people react under pressure, including myself. I find the result after such circumstances to be more genuine.
In "Patision Avenue" the protagonist is experiencing both an internal and an external conflict, but she is defeated in the end. What do you think about women's position in society?
I agree that this woman faced an extreme conflict, but I'm not sure she was defeated. I'm still thinking about it. About what happened afterwards. Such dilemmas in life, where things lead to an explosion, external and internal, may be extremely beneficial in the end. I really admire female qualities and even envy them at times. I believe that we live in an age where women try to earn an equal position in a society which should respect their differences.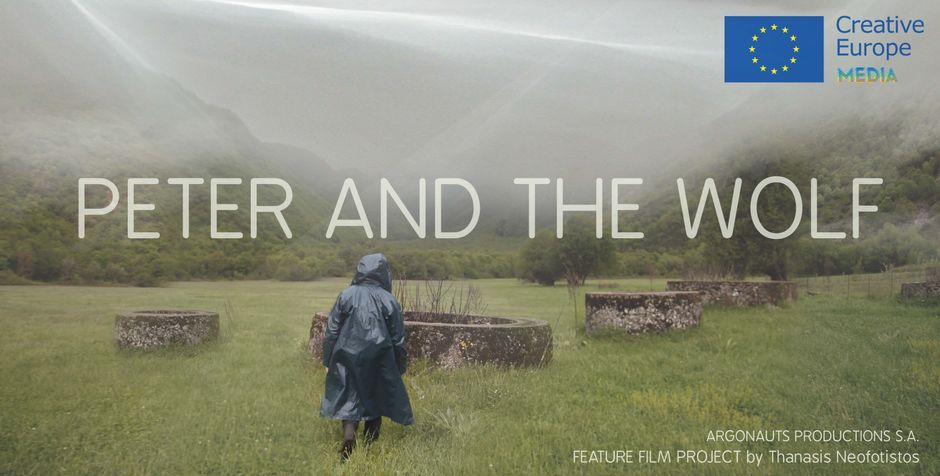 Would you like to elaborate on the alternation between imagination and reality in your films?
It's a game I'm really interested in. I'm quite an imaginative person and I think that imagination often reveals a lot about a person that cannot be seen in his behavior or words. The alternation often highlights the contradiction of these two worlds. My first feature film, "Peter and the Wolf", a coming-of-age folktale about a young boy called Peter, includes a society where existence is based on a reality that tries to defy imagination and even free will. They do it mainly by being prejudiced and narrow minded and that's when the problems begin.
How have your architectural studies influenced your film work?
Architecture, for me, was the best influence to begin doing cinema. It formed my sense of space, rhythm, light and made it easy for me to find a method to construct my stories.
TRAILER: PATISION AVENUE | Short Film | 2018 from Thanasis Neofotistos on Vimeo.
* Interview by Florentia Kiortsi