This year, Animafest Cyprus – Views of the World inaugurates Animafest Cyprus – Junior Edition, that will take place in Nicosia at Melina Merkouri Hall, 14-17 March 2017, with the support of ASIFA (Association International du film d' Animation / UNESCO CICT) and the Ministry of Digital Policy, Telecommunications and Media of Greece in the context of its audiovisual production enhancement policy.The main goal of the Junior Edition of Animafest Cyprus is the development of its outreach programmes in the field of education and thus the support and cultivation of Animation in Cyprus. The programme includes curated children's animation films by independent artists and studios from around the world, as well as the work of Cypriot artists, educational programmes, seminars and lectures. The programme includes creative workshops for students and professionals on Character Design for Animation with Katerina Pantela and on 3D modeling with Andreas Rossides.
Two International competition programmes will be screened. The award for best film (500 euros), sponsored by the Bank of Cyprus, will be decided by a vote by children and young people in the audience.
Interview with the founder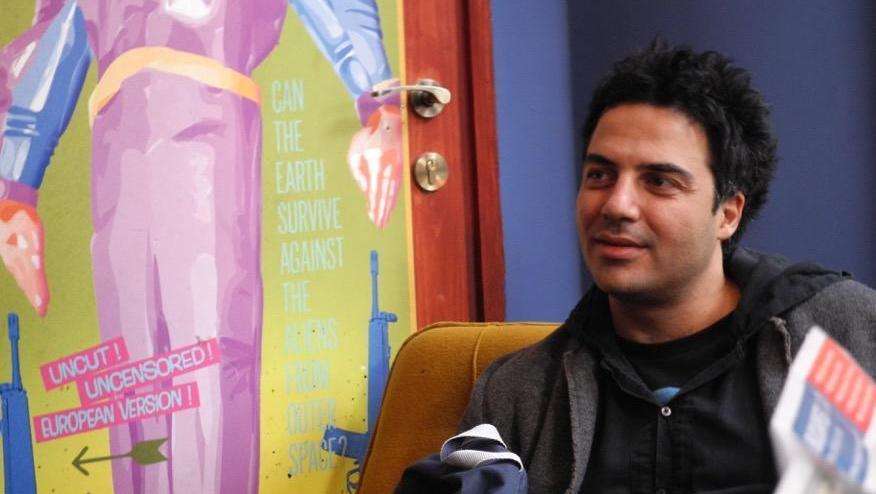 Greek News Agenda* asked graphic and animation artist Yiorgos Tsangaris, initiator of Animafest Cyprus – Junior Edition, president of ASIFA Cyprus and founder of the Countryside Animafest Cyprus to say a few words about Animafest Cyprus as well as the Junior Edition.
What are the characteristics of Animafest Cyprus?
Animafest Cyprus, as one of the longest-running film festivals in Cyprus, is undoubtedly a major contributor to the creation of a new culture for film festivals as well as the appreciation of animation in this country. It is renowned for the high quality of its programming, for its wide and enthusiastic audience and for its active presence in the cultural scene throughout the year. In the context of the festival, we have international and national competition film programmes, parallel screening, tributes, exhibitions and masterclasses by distinguished international artists. The festival has strong bonds with the major cultural institutions in Cyprus, and as the official animation platform of this country, it is supported by the Ministry of Education and Culture of the Republic of Cyprus. In recent years, the festival has been showcasing the work of a new generation of Cypriot animation filmmakers and is committed to creating opportunities for training and for the development of new productions.
Animafest Cyprus, since its inception as a high-quality cultural activity taking place in the countryside, has been bringing together people from all walks of life for 17 years. This innovative characteristic has contributed significantly in the appreciation of the countryside and has revitalized small rural communities. We believe that the festival has contributed significantly in creating an interest in animation in Cyprus among a very wide audience–a fact that makes Countryside Animafest Cyprus stand out internationally.
The Festival has an intensely active international activity. In 2013, a national ASIFA chapter was established in Cyprus, as a result of the successful growth and international standing of the festival, which is renowned for the high quality of its programming and its wide and diverse audience. Furthermore the Festival is in partnership with other important International film festivals and animation studios.
What is the goal of the Junior edition?
This year we inaugurate Animafest Cyprus – Junior Edition, which focuses on education, from preschool level through to professional training. The main goal of this new edition of the festival is the development of its outreach programs in the field of education and thus the support and cultivation of the field of Animation in Cyprus. The programme will present curated children's animation films by independent artists and studios from all over the world, as well as the work of Cypriot artists. This new edition will also include lectures, tributes, exhibitions, children's competition programmes, workshops and specialized masterclasses in new technologies.
Interview with Joan Zhonga and Effie Pappas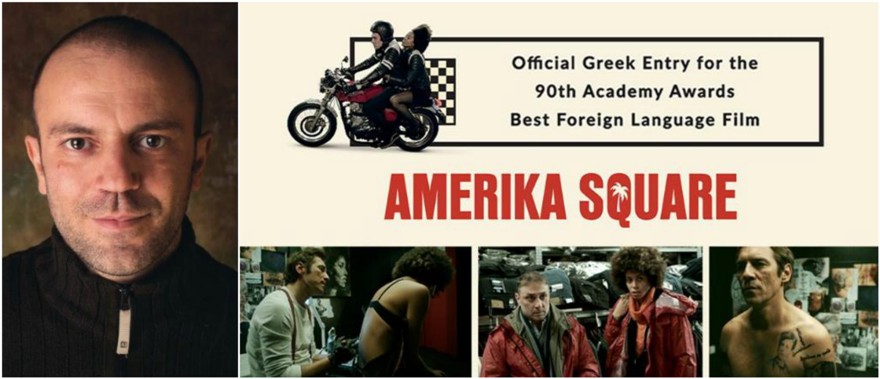 The Festival will also host two distinguished Greek filmmakers, whose films have been selected for the competition programmes:Joan Zhogka with his film "EthnoPhobia" and Effie Pappa with her film "To Elephantaki" (Little Elephant). Joan Zhogka and Effie Papas will talk about their work on Saturday March 17. Greek News Agenda* interviewed Zhonga and Pappas about their work and the ability of animation to promote cultural diversity in times of crisis.
Cultural industries have been globalized over the last decades as more cultural goods and services are traded and cultural production is flexibly organized across national borders. Do you believe that animation culture is able to promote both intercultural understanding and cultural diversity in times of crisis?
J. Z.: For me animation is the medium that can connect people, cultures and nations because it uses a universal language. It doesn't matter how old you are, you could be 5 or 60, it still has the same magic and appeal to it. Let's not forget it's the only medium where real life objects come to life and where animals can speak. Whether you are creating an experimental animation or a film with a narrative, it has a universal appeal and people from around the world will have the same response to it no matter what language they speak. It's also a great way for artists to communicate important messages in a simple way. In times of crises like the one we're experiencing at the moment, animation can be used to bring people together. That's been my goal since I started making films and that's the message that I'm trying to get across with my film Ethnophobia. People create the differences that divide us; the reality is we are all much more similar that we think. And only by opening a cultural dialogue we can minimise those differences and live united.
E.P.: Animation is a branch of the film industry and art industry as a whole. Each film is an art piece that has been sprouted from one's creative mind and in that way it inevitably shares stories and characteristics which represent the intercultural values, morals, beliefs or troubles of one's heritage. I think audiences need stories to which they feel somehow connected to or are curious to see how people get through difficulties they encounter.In that way it makes it even more intellectually stimulating to have a story which doesn't hide its references, location or place of origin. Times of crisis are usually great in terms of firing the engine to tell these stories passionately and creatively; it is however very unfortunate and a missed opportunity if these voices cannot be heard due to financial reasons. This is where the global market should be responsible and help by offering equal finance opportunities which then lead to promoting cultural diversity.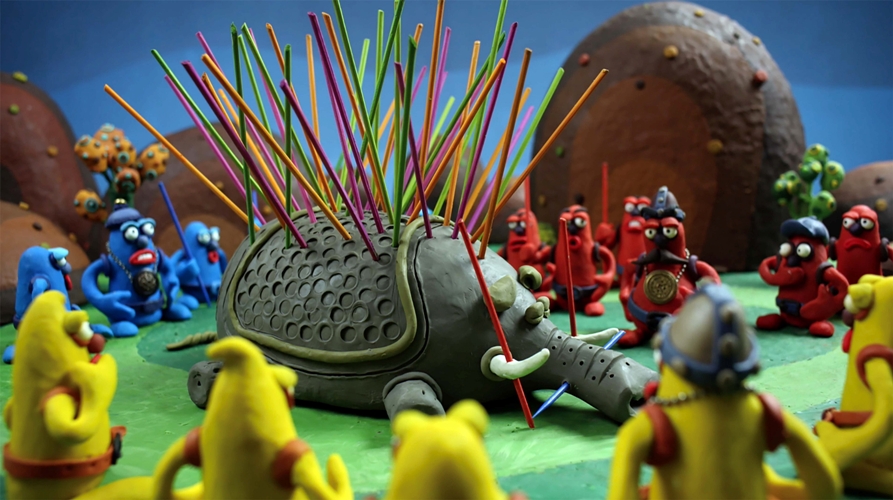 "EthnoPhobia", Joan Zhonga
Greece and Cyprus are small niches of the global cultural market. Are they in a position to participate in the animation industry worldwide?
J. Z.: The reality is that the animation industries in Greece and Cyprus are very small when you compare them with countries such as the US, the UK or France. But in the past five years, huge steps have been taken towards the promotion and showcasing of Greek talent and there's been greater support from governmental institutions. More Greek animation films have been excelling in festivals around the world and ASIFA Hellas has been organising a lot of screenings in cinemas where a wider audience that isn't so familiar with it can get to know the Greek creators. Moreover, for the second year in a row, ASIFA Hellas will have a booth at Annecy festival (the biggest animation festival in the world) presenting all that Greece has to offer to the international market and making initial contact with producers for potential co-productions. Things are definitely moving towards the right direction and the world is learning about Greek animation. We have a long way ahead of us but taking things one step at a time is the best way to achieve our goal.
E.P.: In terms of artistic endeavours, intellectual stimulus and inspirations, I think Greece and Cyprus have amazing stories to share. Now, obviously by not having any film academies or animation schools it makes it very hard to compete with companies and creative teams of other countries with an established body of work over decades. However, over the last years there has been a very positive change and tremendous effort from Animation Festivals, Workshops and publications to promote Animation and get more artists to join the community. The effects of that effort have already begun to flourish and the proof is the multiple participations and recognitions in Film Festivals worldwide, as well as Greece's contribution in this year's animated success, "Loving Vincent". I'm positive that with continuous efforts and the relevant financial support, Greece and Cyprus have the potential to make it on the international scene.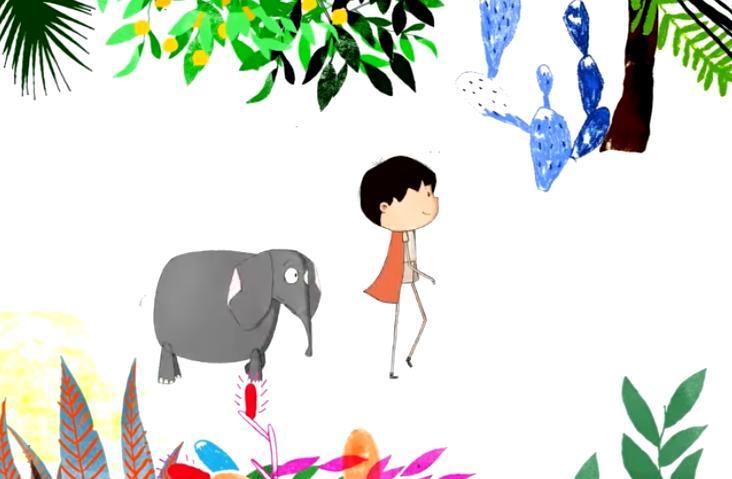 "Little Elephant", Effie Pappa
Tell us more about your own vision, storytelling and techniques used in the animated films that you create and distribute.
J. Z.: I have to admit I've been very blessed in my life. Throughout my 36 years of experience I've used various animation techniques in my films, paper cut-outs, puppets as well as 2D and 3D animation. In the 90s, I realized that nobody was making films using plasticine, so I thought it was a good way to make something different and distinguish myself from other animators. Since then, I've stuck with plasticine and clay as it's cost effective and a material which allows you to change the shapes of objects on the spot. The animator has a unique relationship with plasticine, you can see your fingerprints on the characters and it has a more real feel to it. You can also be very creative with it and it's a material children recognize and can connect to. I derive inspiration from my experiences and everyday life. I want to tell stories that are important to me and I want to make the audience think especially when it comes to social and political issues. As a filmmaker I try to inspire and open a dialogue with the audience through my work in hopes of making a difference in people's lives.
E.P.: I love directing stop motion because of its physicality and the ability to be on set versus in front of computers all day. I feel it creates a different bond to be able be surrounded by bigger crew, to work with handmade sets, animate a miniature puppet or even simply moving actual lights. I'm trying not to be biased though and I'd rather say every story has it's own best expressed technique and perhaps that's why my stories are not told using the same medium. Recently the stories I've been writing are for live action while my latest film in production is a combination of Rotoscoping with 2d elements. There are several stories that I want to tell, however most of them are under the same thread of family bonds and values of others that come from a place of sharing stories of inequality.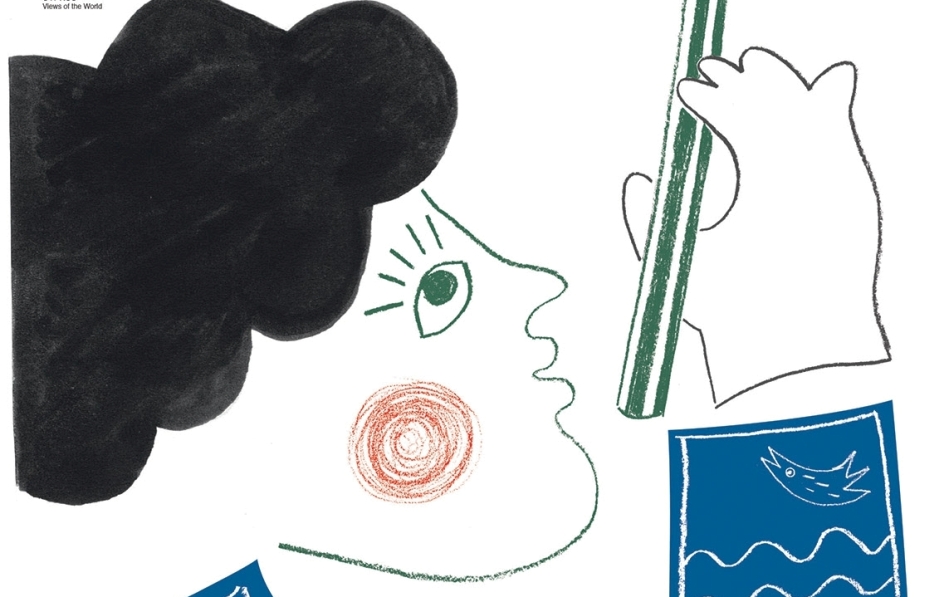 * Interviews by Dr. Aikaterini Lambrou, Head of the Press and Communication Office of the Embassy of Greece in Cyprus.
Read also via Greek News Agenda: "EthnoPhobia": a Greek animation film against racism
F. K.