In the course of the last decades, Greece has become an outstanding wedding destination for couples from around the world and the Greek wedding industry amongst the most burgeoning and robust sectors of the Greek tourism industry. Couples seeking the ideal setting for their big day seem to have identified it in the authenticity of numerous picture perfect local settings in Greece.
Photo: Courtesy of Olga Tzimou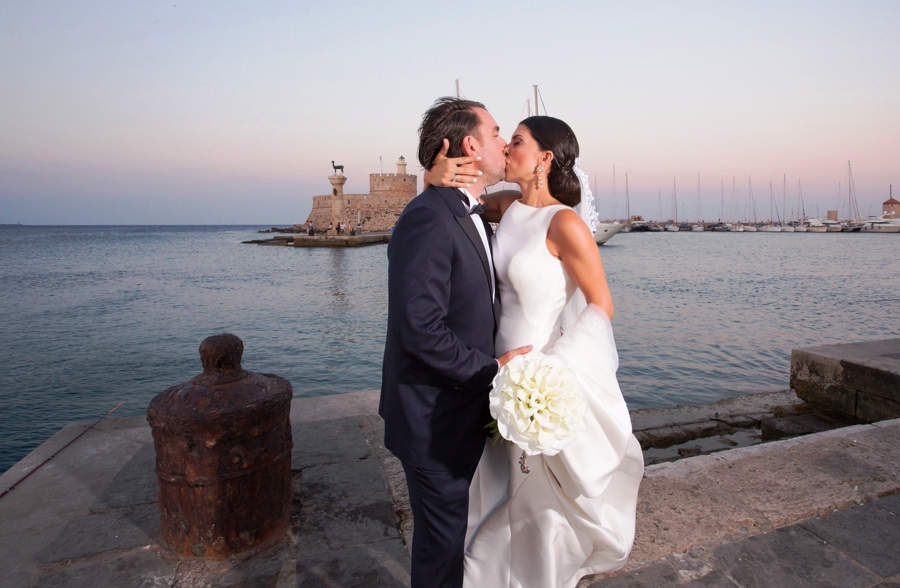 Photo: Wedding in Rhodes, Courtesy of Olga Tzimou
The wedding industry is composed of a variety of sub-group service establishments, including wedding invitations, catering, jewelers, event transportation, event photography and videography, wedding planning services, formal wedding attire, wedding venues, beach parties and boat trips, banquet/reception locations and more. The services offered respect the variety of types and traditions are involved in wedding ceremonies among ethnic groups, countries and cultures, as well as consumer preferences.
The wedding industry has not only brought in revenue but has also helped extend the tourism season thanks to the high quality of wedding services offered for all kinds of ceremonies (church or registry weddings, civil ceremonies, vow exchanges, and wedding vow renewals).
As a result, the demand for wedding services has significantly risen and competition is often high within this industry. Some businesses offer more than one wedding service in order to generate increased revenue, while others specialize in one sector of the wedding industry and focus on supremely efficient and effective in that unique area.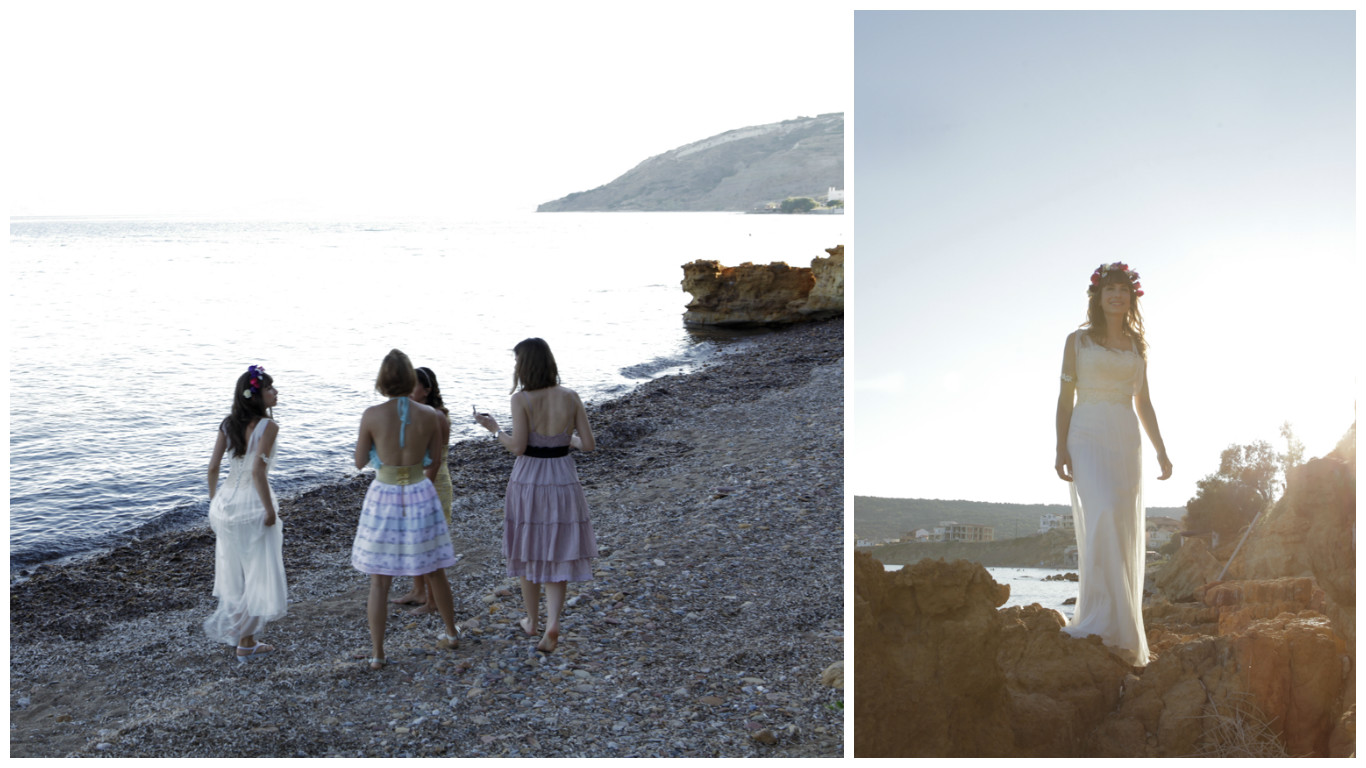 Photo: Courtesy of Olga Tzimou
Popular wedding destinations in Greece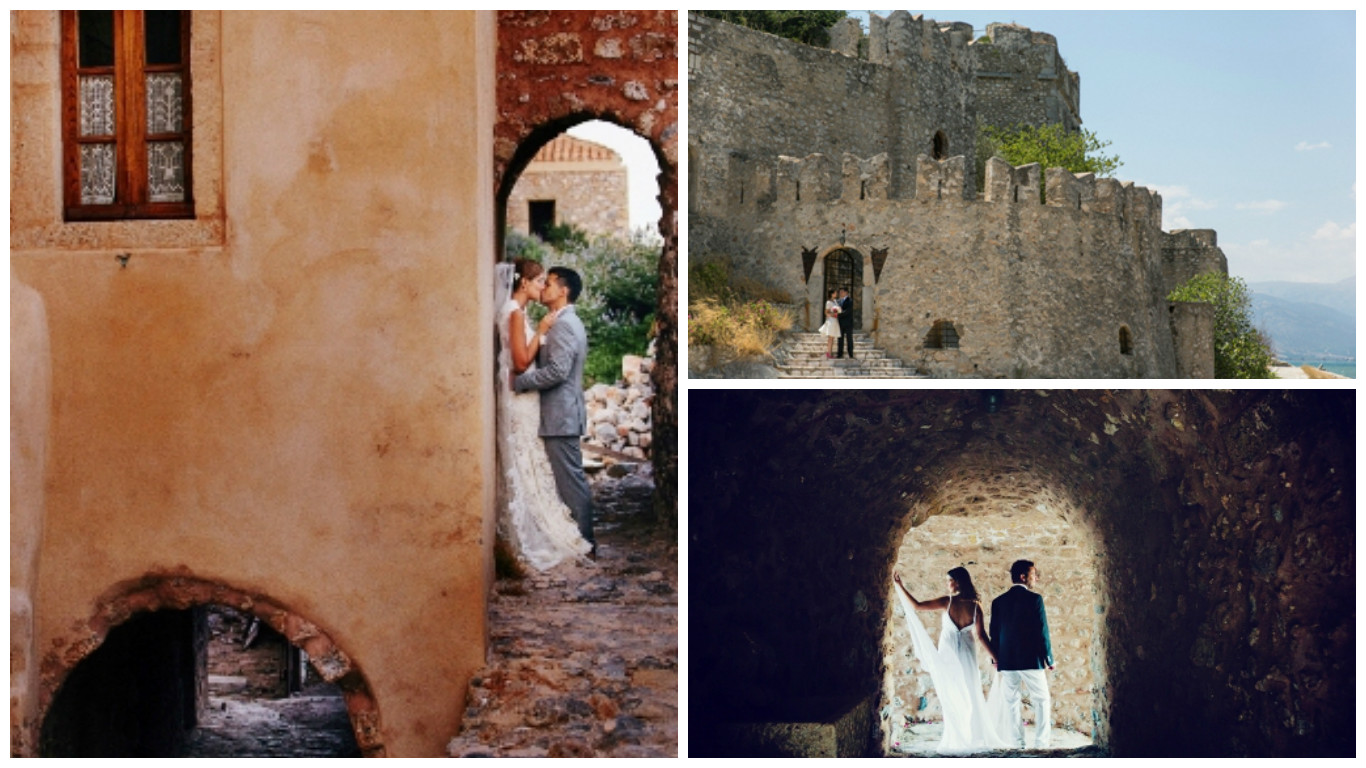 Photos depicting Monemvasia Castle and Bourtzi (Nafplio) Source:visitgreece.gr
Couples who want to tie the knot also choose Greek castles such as the castle town of Monemvasia, carved into a huge rock on a compact island that connects to the mainland by a bridge, Nafplio's three fortresses (Akronafplia, Palamidi and Bourtzi), Rethymno with its dreamy city atmosphere and its awe-inspiring medieval churches, Lindos which encapsulates the essence of Rhodes, i.e. a surprisingly felicitous blend of ancient and medieval, and Parga where the Castle is a great exponent of Venetian architecture. A destination of its own is Corfu: the old city has a beauty not to be found anywhere else in the world!
In Amorgos newlyweds can welcome the opportunity to perform a wedding ceremony in the traditional Cycladic way: walk all the way to the church through the narrow streets of the village escorted by a procession at the head of which there are people playing traditional instruments (violin or the lyre) and singing traditional wedding songs!

Photo: Wedding in Sifnos Courtesy of Olga Tzimou
Read more: Visual artist Olga Tzimou, Greece was made for destination weddings
E.A.
TAGS: BUSINESS & TRADE | TOURISM