In view of the EU summit on the migrant crisis and U.K.'s future in the EU (18-19.2), Prime Minister Alexis Tsipras met yesterday in Athens (16.2) with the President of the European Council andEU summit chairman, Donald Tusk, as Greece announced that four out of five new registration centres for migrants were now ready.
"It's not the time for exits, it's time to join our forces to address global and regional challenges in order to tackle the refugee, economic and security crisis," said Tsipras in joint statements after the meeting and underlined that the management of refugee flows is an international and European challenge requiring a joint European approach with respect to international law, solidarity and fair burden sharing. "We stressed the importance to intensify efforts to deal with Syrian issue and global terrorism. We also agreed that it isnecessary to put forward all the decisions taken concerning each stage of refugee flows, reducing flows from Turkey and establishing a relocation process from Turkey to Europe," PM Tsipras further elaborated.
Underlining that the migration crisis tests the limits and tolerance of Europe, Tusk recognized that Greece has been affected the most from the crisis and stressed that a potential exclusion from thepassport-freeSchengen zone is no solution, nor will it address any problem or help towards ending the conflict in Syria andEurope's attraction of migrants.
Four out of five 'hotspots' ready
In the meantime, Defense Minister Panos Kammenos announced yesterday that four of the five planned refugee and migrant registration centers are ready on the islands of Lesbos, Chios, Leros and Samos and they will begin to operate immediately, while the remaining fifth hotspot, on the island of Kos, will be ready within the next five days.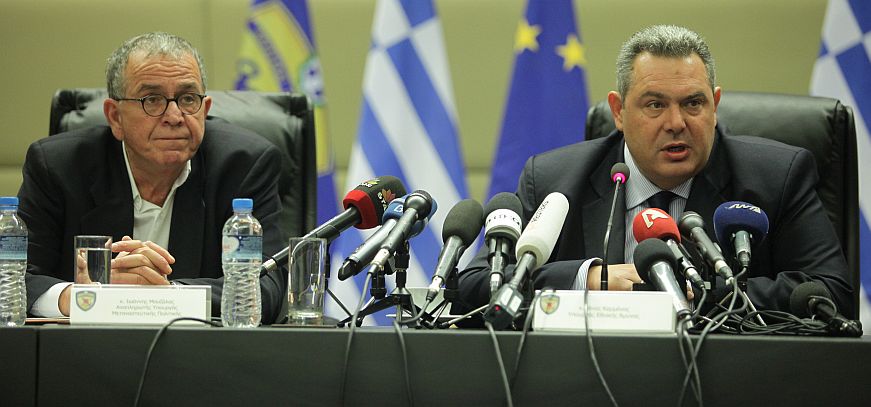 The European Commission welcomed the progress made in the construction of the so-called "hotspots" on the Greek islands, on the basis of the country's commitments.
Each of the facilities will have an estimated 1,000 prefabricated housing to accommodate migrants and asylum seekers for up to three days, while being registered, having their fingerprints taken and being sorted between those eligible for asylum in the EU and economic migrants facing eventual deportation. Two more transit centers are to open on the Greek mainland, near Athens and Thessaloniki, where registered migrants will be transferred while their asylum requests are examined. One of these relocation camps is ready and the second will be functioning next week.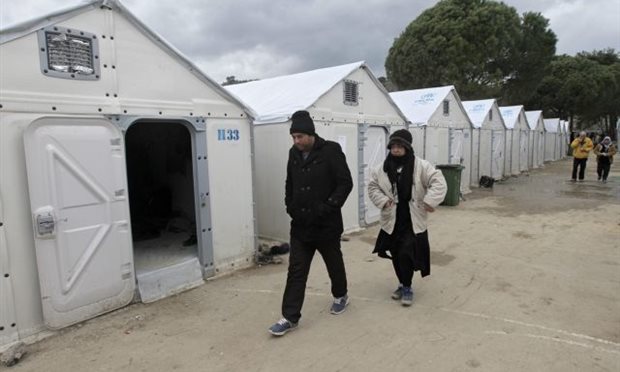 Greece is under pressure from its EU partners to stem the flows of migrants arriving from Turkey and heading north to Europe through the Balkans. Last week the EU set Greece a deadline of three months toremedy "deficiencies" in border controls or face suspension from the Schengen passport-free zone.
In 2015, more than 850,000 migrants – mostly refugees fleeing war and abuses in Syria, Iraq and Afghanistan – entered Greece as a gateway to the EU from nearby Turkey and about 77,000 have arrived this year.
TAGS: CRISIS | GOVERNMENT & POLITICS | MIGRATION