Can you think of an area that combines geology with environment, sustainable development, culture and tourism? Well, the answer is Global Geoparks. According to UNESCO -that has developed a Network of such Geoparks- these places are "single, unified geographical areas where sites and landscapes of international geological significance are managed with a holistic concept of protection, education and sustainable development". A UNESCO Global Geopark uses its geological heritage, in connection with all other aspects of the area's natural and cultural heritage, to enhance awareness about climate change effects, while at the same it encourages sustainable development through geotourism and rural activities, as long as the geological resources of the area are protected.
Local communities (e.g. land owners, community groups, tourism providers, indigenous people and local organizations) play an important role in Global Geoparks, as they are empowered to develop cohesive partnerships and comprehensive strategies with the aim to promote the area's significant geological processes, features and historical themes linked to geology, while they are engaged in protecting the Earth's geodiversity.

UNESCO's work with geoparks began in 2001 and at present, there are 147 UNESCO Global Geoparks in 41 countries. Greece, a land of major geological change, has 5 Global Geoparks and is also member of the European Geoparks Network. The five UNESCO Global Geoparks in Greece are: Chelmos Vouraikos UNESCO Global Geopark in the Peloponnese, Lesvos Island UNESCO Global Geopark in the Aegean, Psiloritis UNESCO Global Geopark & Sitia UNESCO Global Geopark in Crete and Vikos – Aoos UNESCO Global Geopark in Epirus. Millions of years of continuous mountain building have endowed Greece with amazing natural monuments. The Greek Geoparks are all members of the Hellenic Geoparks Forum that was established to coordinate and enhance their actions.
The growing interest in alternative forms of tourism makes geotourism the most appealing characteristic of Geoparks combining the desire to discover unique places with environmental sensibility, fascinating thus the specialist geotourist as much as the more general visitor. Geoparks attract globally over 250 million visitors who would like to explore the wonders of nature, as they seek new and authentic experiences usually in mountainous, rural and insular areas. Thematic museums, visitors' information centres, signaling paths and areas of interest, tour guides, walking trails and of course all the necessary information material are completing visitors' tour to the geological monuments and landscapes.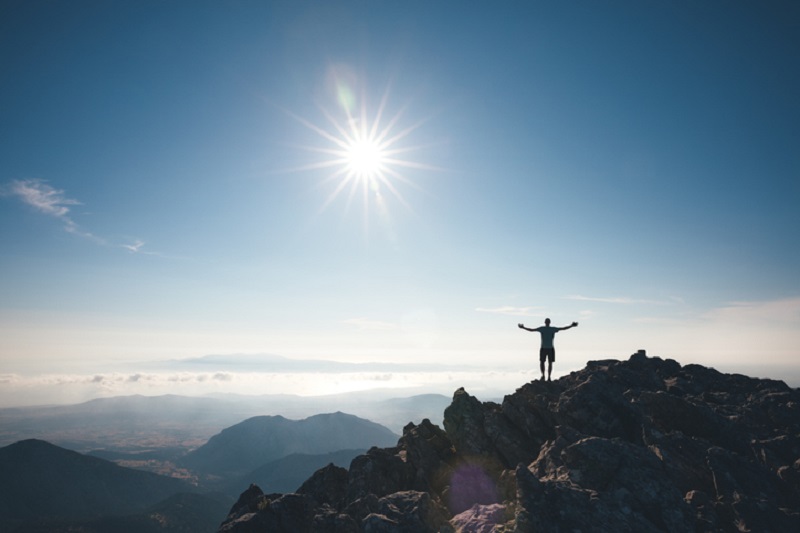 Fascinating stories, local folklore, legends and myths are very often linked with these geological monuments. Natural rock formations, mountains, glaciers, volcanoes, caves, lakes, rivers, waterfalls, erratic blocks and other landforms often have religious, spiritual or cultural meanings, expressed through geomythology, and they are equally attracting visitors who are not only interested in the bizarre shapes of the planet but also in cultural heritage. Geotourism also includes geoeducation and awareness raising so as to enhance geoconservation and sustainable economic benefits for local communities.
Greek Global geoparks
Greek Global Geoparks are a great example of areas that combine interesting geological formations with Greek mythology. Chelmos Vouraikos UNESCO Global Geopark apart from the impressive gorge of Vouraikos, the beautiful Cave of Lakes, the cold Springs of Aroanios river and the Tsivlos and Doxa lakes, includes the mythical waters of Styx, where, according to mythology, Achilles was plunged by his mother Thetis to become invulnerable. Lakes are found not only on the surface of the earth, but also underground, and one can discover the Cave of the Lakes visiting three of its thirteen underground lakes. It is a lovely old cave, an underground river bed with an explored length of 1,980 meters of which 500 meters are accessible to visitors. On the lower level of the cave and close to its natural entrance, human and animal remains have been found. Chelmos Vouraikos UNESCO Global Geopark is ideal for those who like climbing, hiking or mountaineering while those who are interested in culture and history will love visiting the famous monasteries of the region of Kalavryta. The Chelmos Vouraikos UNESCO Global Geopark is located in the North of Peloponnese, 200 km from Athens and 100 km from the city of Patras.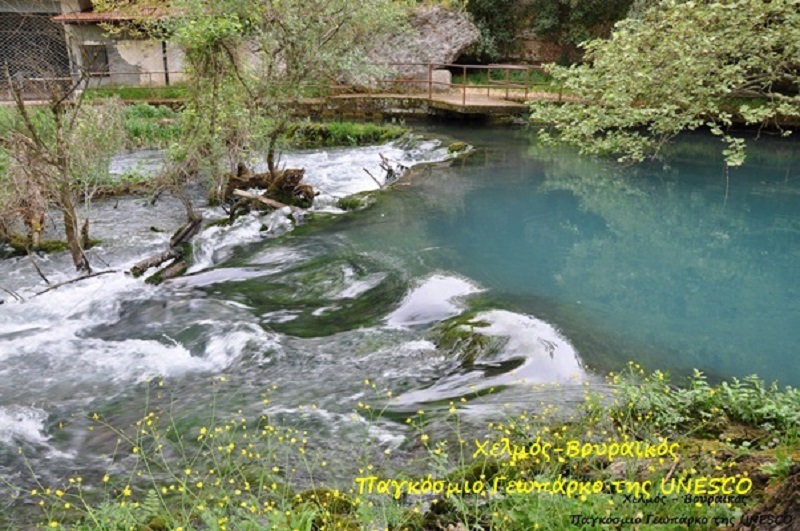 Lesvos Island UNESCO Global Geopark, former Lesvos Petrified Forest Geopark brings visitors to an ancient forest preserved by a massive volcanic eruption 20 million years ago featuring rare and impressive fossilised tree-trunks including roots, seeds and leaves as well as fossilized animal bones. The Petrified Forest of Lesvos is one of the finest and rarest monuments of geological heritage worldwide and its first references are dating back to the 19th century arousing the interest of many travelers and scholars. Moreover, in the area of Lesvos Island UNESCO Global Geopark there are findings of the oldest known land mammal (Prodeinotherium bavaricum) 19 million years ago in Greece, impressive fossils of animals that lived on Lesvos 2 million years ago, numerous volcanic sites and thermal springs witnesses of the intense volcanic activity. Visitors can enjoy the National History Museum, the Petrified Forest Park and the thematic hiking routes "Lava paths" linking the fossiliferous areas. Lesvos is located in the NE Aegean Sea close to the coast of Asia Minor.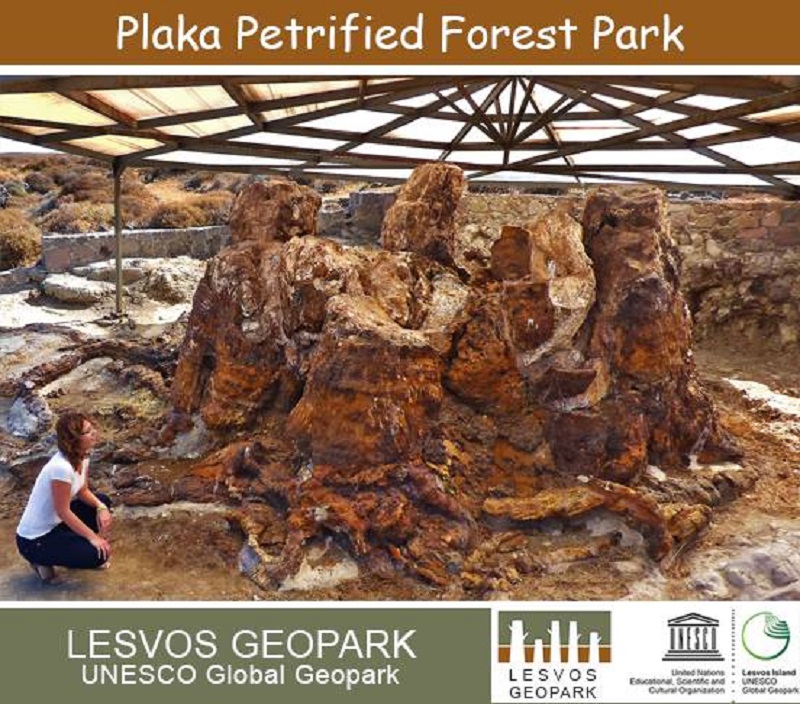 Psiloritis UNESCO Global Geopark in Crete is a landscape of wild beauty also connected with the Greek mythology. Gorges, caves, charming trails and dense forests make Psiloreitis a real outdoor natural history museum, while according to mythology, the goat Amalthia nurtured Zeus in a cave after Rea, hunted by Saturn, hid her son at the glacis of mountain Idis. According to another myth, Zeus disguised as a bull transferred Europe to the island of Crete. At the same time, Psiloreitis is characterized by its superb geodiversity showing a great variety of volcanic, sedimentary and metamorphic rocks aging from Permian to Pleistocene (300 to 1 million year ago), outstanding folds and faults, fascinating caves and deep gorges with rich biodiversity. Psiloritis UNESCO Global Geopark provides excellent opportunities for both recreation and education. The visitor has an extensive choice of activities ranging from sports (such as swimming, hiking, mountain biking and rock climbing) to getting associated with the breathtaking science of geology, to observe birds, animals and plants, to visiting the archaeological sites of Zominthos, Idaion Andro and Eleytherna, and to flavoring the traditional Cretan cuisine, renowned worldwide as among the healthies and tastiest in the world.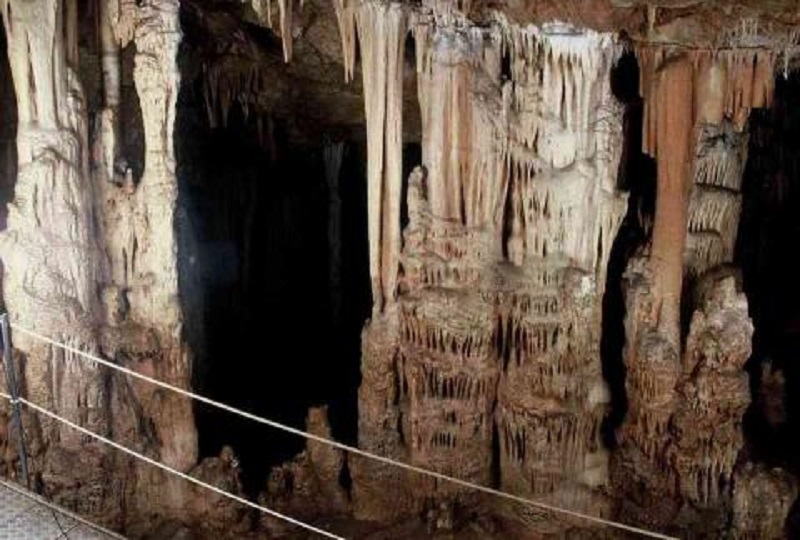 Sitia UNESCO Global Geopark is on the easternmost edge of Crete and its geographical position allowing for the exchange of species with Asia Minor, in combination with the intense dry and hot climate of the area, has created a mosaic of habitats and ecosystems, some of which, such as the Palm Forest of Vai, are unique in the Mediterranean. It is mainly a mountainous area, with the Zakros Mountains dominating the landscape and the lace-like coastline all along the shores. The prevailing ecosystem in the area is mainly brush, i.e. low vegetation that mostly consists of brushwood, aromatic herbs and invertebrates, reptiles and mammals that live in such habitats.The geology of Sitia UNESCO Global Geopark includes distinctive characteristics that make it unique and of international value. The abundant Pleistocene mammal fossil sites, the discovery of three Deinotherium giganteum fossils, the extensive cave systems, as well as the palaeo-shorelines of Zakros area are unique for Crete and of national importance. This unique speleological park is a real paradise for speleologists, biospeleologists and other researchers of the subterranean world.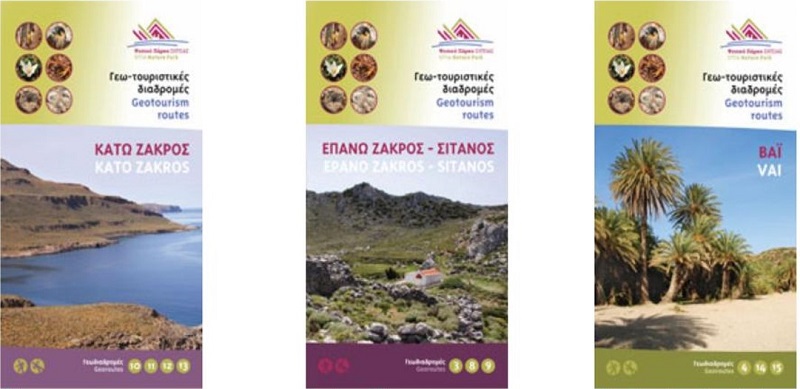 Vikos – Aoos UNESCO Global Geopark is located in the region of Epirus, Ioannina, northwestern Greece including wonderful gorges, rock towers, rivers, stone bridges, traditional architecture and thermal baths. It occupies the NW part of the Pindus Mountain Range and is characterized by high rugged relief and an impressive landscape. It includes Mt. Smolikas (2,637 m), the 2nd highest mountain in Greece, and Mt. Tymfi (2,497 m), and the two spectacular gorges of Vikos and Aoos. Vikos – Aoos UNESCO Global Geopark is made of deep sea sedimentary rocks that, 20 million years ago, due to the collision of African and Eurasian plates, were folded and faulted by the powerful compressive movements that prevailed in the Greek area. Due to its geological isolation and the absence of human presence, Vikos gorge includes rare plant and flower species of Epirus. There have been recorded more than 110 bird species, 19 serpent and amphibian species, as well as many rare butterfly species, while in Aoos and Voidomatis rivers live 7 fish species. Mt Tymfi is among the most interesting floristic regions of Greece with about 1,700 species of plants whose great floristic value is enhanced by the existence of many medical plants and herbs used for therapeutic and pharmaceutical purposes. Enchanting nature trails and a range of sporting, trekking and mountaineering activities are attracting visitors all year round.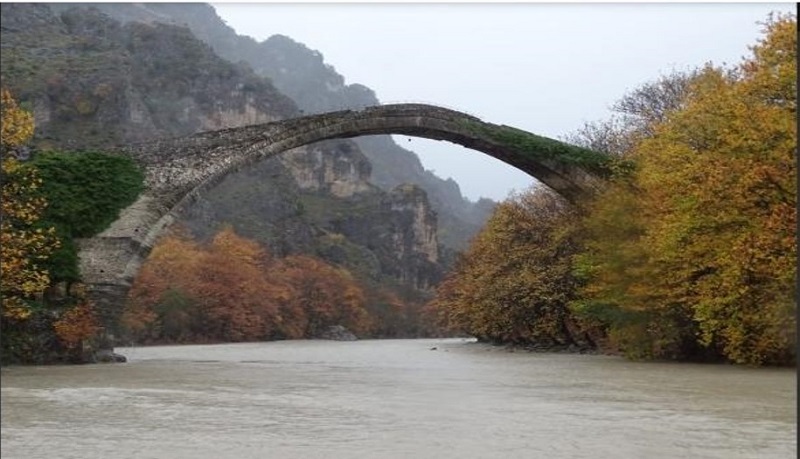 Educational Goggle applications like eGEOdisccover are also available aiming to provide knowledge on the geology, environment and culture of the Psiloritis and Sitia Gobal Geoparks as well as skills on map study, orienteering and exploration while similar digital applications are available for the other Greek UNESCO Geoparks.
I.E.
TAGS: ARCHEOLOGY | ENVIRONMENT | HERITAGE | TOURISM