The web portal Study in Greece is campaigning for the promotion and international visibility of Greek Universities and the comparative educational advantages of our country. In particular, the campaign focuses on the foreign language study programmes that Greek Universities offer to Greek and international students. The initiative is supported by the General Secretariat of Higher Education of the Ministry of Education and Religious Affairs and the General Secretariat for Greeks Abroad and Public Diplomacy of the Ministry for Foreign Affairs. In this context, a number of educational programmes and actions are presented in detail on a regular basis, such as undergraduate and postgraduate programmes, summer schools etc, to inform international students about the many foreign language options offered by Greek Universities.
Study in Greece interviewed Professor Paraskevi Paparseniou, Director of the LLM in International & European Legal Studies offered at the National and Kapodistrian University of Athens (NKUA) on the programme, its features and what it has to offer to international students.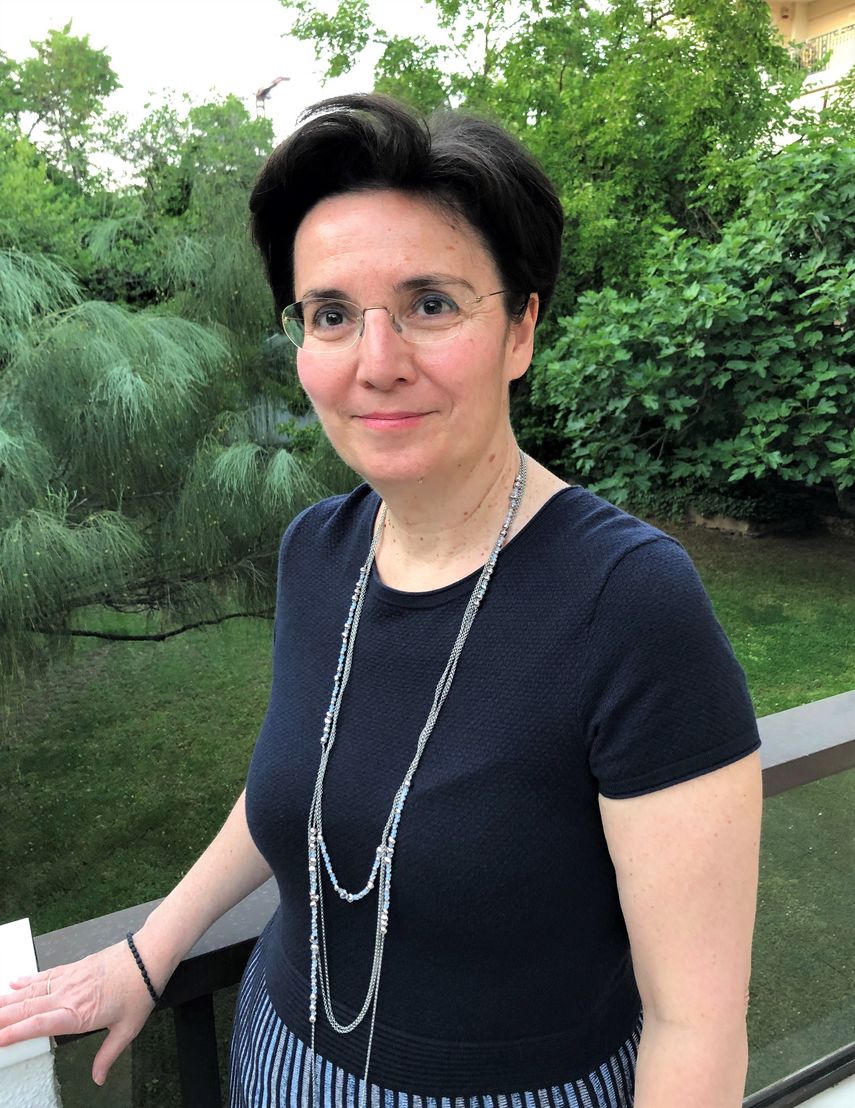 Paraskevi Paparseniou is Professor of Civil Law at the University of Athens, Faculty of Law and has been an Attorney at Law since 1990. Her main research areas apart from Civil Law include European Private Law, Consumer Protection Law and Copyright Law. She was a member of a Study Group financed by the European Commission and supported by the Faculty of Law of the University of Bielefeld which was involved in the «Annotated Compendium including a comparative analysis of the Community Consumer Acquis» (2005-2006). She was a member of the Board of Trustees of ERA Academy of European Law in Trier, Germany (2012-2015).
Mrs Paparseniou, please tell us in a few words what the LL.M. in International & European Legal Studies deals with?
The Law School of the National and Kapodistrian University of Athens (NKUA) has been offering the LL.M. programme in International and European Legal Studies since 2020. This academic year marks the third year of its successful implementation. The LL.M. programme has a total duration of one year and consists of core and optional modules, which are divided into two academic semesters. The students should attend four modules in each semester. The LL.M. programme is completed upon the successful submission of a master's thesis under the supervision of an academic supervisor. The language of teaching, exams and writing assignments is exclusively English.
The innovative element of this programme is its ability to attract both Greek and international students, while also having a European and international orientation. It explores the developments of legislation and case law beyond the scope of the Greek legal order. Nowadays, many legislative developments taking place in the field of private law – which governs relationships of individuals – are initiated by the EU legislator. As a result, it is important for modern jurists to be able to follow and co-shape the ongoing legal changes. Therefore, this LL.M. programme is designed to meet these needs.
The programme consists of two separate pathways and students are required from the beginning to choose which one they wish to follow:
"European Private Law". This course offers core modules on copyright law, energy law, information technology law, consumer protection law, European family law and European tort law.
"Private Law & Business Transactions". This course offers core modules on modern business transactions in the field of banking law, investment law, trademark and distinctive signs law, bankruptcy law, labour law and competition law.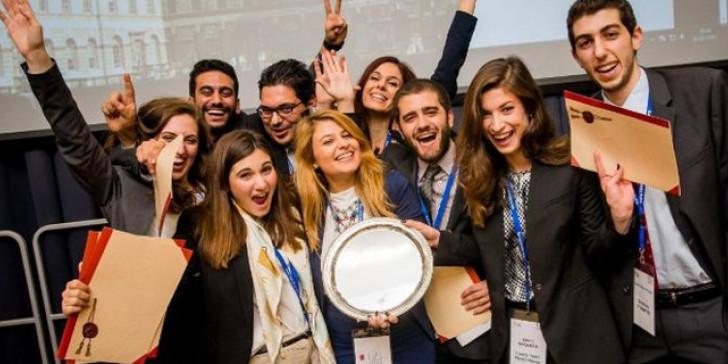 Given that this programme is entirely taught in English at the Athens Law School, why should international and also Greek law students choose this master's degree?
The working language of the LL.M. programme can be seen as an asset that attracts both Greeks and international students who wish to enhance their legal skills using the "international" language – namely English. The ability to express oneself in legal English, both orally and in writing, is per se an important asset for today's European jurists. This skill will significantly facilitate students who wish to work in a foreign country or in an international professional environment (e.g. international law firm, business corporation, institutions of the European Union). It will also benefit those who deal with cross-border legal cases, review legal texts and court evidence written in English, or communicate with foreign clients, partners and bodies such as international organisations like the European Union Intellectual Property Office (EUIPO) and the European Data Protection Board (EDPB).
However, offering an English-taught LL.M. programme is only a tool. The main reason why Greek and international students are invited to choose this programme is for the prospects it can offer them. The module's content is focused on private law in the light of European developments. Many law schools today mainly focus on national law during undergraduate studies, leaving future jurists insufficiently prepared for legal issues related to the European aspect of legal problems. This is particularly noticeable in the technology sector where a significant amount of legislation is now "produced" centrally, through the legislative procedures of EU institutions. Likewise, this is also the case concerning environmental and financial market legislation.
Additionally, Greek students will benefit from the European and international approach of the LL.M. programme without having to study abroad, which allows them to save time and money by studying in a reputed Institution of their home country.
Another advantage is that renowned professors deliver the modules, who stand by students' side, advising them on their professional steps. Visiting lecturers from other Universities, especially from the European Law School Network, which consists of eight Universities in the capitals of –mainly– member states of the European Union, also deliver some of the modules. Thus, students are given the opportunity to delve into the modules of their interest, based on a concrete doctrinal and practical background.
Finally, the courses create a mix of students from different legal backgrounds, mostly Europeans, who discuss and interact with each other bringing a different way of thinking.
Which will be their professional prospects for the future?
The LL.M. programme offers several benefits to students who choose to enroll, as follows:
They will become competitive candidates for job openings that seek legal skills with a "European character", which extends beyond the narrow confines of the national legal systems. These positions are often that of lawyers working in law firms with foreign clients, legal counsels for businesses and financial institutions, especially in the field of regulatory compliance, employees of international organisations located both in Greece and abroad.
They will have greater opportunities to find jobs abroad, in countries other than their country of origin, in any of the aforementioned positions.
They will have opportunities to pursue careers as judges, legal representatives of the Legal Council of State and officials in public administration and in independent authorities, particularly in positions that require cross-border specialisation (such as secondment to EU institutions).
However, it should be noted that the benefits of the programme will only be fully realised by students who are genuinely interested in taking advantage of its added value (in relation to its Eurocentric orientation) and are considering their next professional steps
Please tell us a few things about the impressive collaboration with the European Law School and its participating Universities, comprising of the Humboldt Universität in Berlin, King's College, Université Paris II Panthéon-Assas, La Sapienza University in Rome, the University of Amsterdam, Universidad Autónoma de Madrid and the Universidade Católica Portuguesa in Lisbon.
It is an honor for the Athens Law School to have been a member of the most prestigious network of eight (8) European Law Schools for the past few years. This network is known as the European Law School Network (Network) and comprises some of the most prestigious and historic Law Schools in Europe, which are listed below:
1. France: Paris-Panthéon-Assas
2. Germany: Humboldt-Universität zu Berlin
3. Greece: Εθνικό και Καποδιστριακό Πανεπιστήμιο Αθηνών
4. United Kingdom: King's College London
5. Italy: La Sapienza – Università di Roma
6. Spain: Universidad Autónoma de Madrid
7. The Netherlands: Universiteit van Amsterdam
8. Portugal: Universidade Católica Portuguesa – Lisboa
Undergraduate students who study at one of the Network's Law Schools, are given the opportunity, at the end of their studies, to pursue postgraduate studies in two of the Network's Universities. The application process is simple. First, one must be enrolled as an undergraduate student in any of the Network's Law Schools. Towards the end of their undergraduate studies, the student must apply to participate in two LL.M. programmes, choosing from among the Network's Law Schools. For example, a student who completes his/her undergraduate studies at the Athens Law School can participate in the LL.M. of Humboldt University of Berlin (in German) for the first year and in the LL.M. of King's College London (in English) for the second year. At the end, the student will have obtained a bachelor's degree and two master's degrees from three Universities, located in three different countries.
Accordingly, we strongly believe that participating in the Network can be very beneficial. From a practical point of view, by making only one application at an early stage of studies, a student can pursue further studies abroad that will lead to the fulfilment of two complete circles of postgraduate studies. It is not the number of degrees that matters, but the possibility of studying in renowned Universities, been taught modules in various languages and in turn acquire a Eurocentric legal education. All of this can be achieved by following a very simple application process. Therefore, students participating in the Network can save time and confusion about planning their next steps.
Furthermore, the vision of the Network's founders is realised through the creation of a new generation of European jurists. The Network comes to play a unifying role, fostering a European consciousness that encourages jurists from different countries to think beyond their national legal systems and thus, overcome the limitations of their own countries. This is the most significant contribution of the Network, which can only be assessed over time. Ultimately, the Network's graduates acquire the professional qualifications that a modern jurist should have and become members of a shared European legal culture. Upon graduation, students are awarded the Certificate of European Jurist or Juriste Européen in French.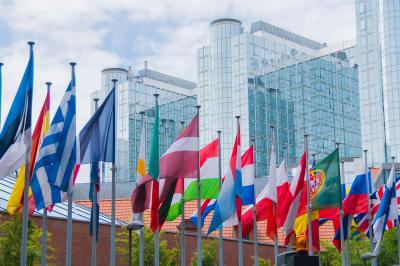 Considering that NKUA is a university actively involved in extroversion, international initiatives and strategies, what do you think should be the next steps that will help Greece become an international educational destination with significant benefits in various fields?
The NKUA has demonstrated remarkable initiatives that enriched academic extroversion in recent years. Likewise, the focus of the Greek state and academic community should be on extroversion activities like the ones described below:
1. Strengthening the provision of educational programmes in higher education. For example, promoting exchange programmes, research groups and modern postgraduate programmes, which can be addressed to European and international students who are particularly interested in participating in the Greek higher education. The provision of the English-taught LL.M. programme by the Athens Law School is an initiative that paves the way.
2. Strengthening close interaction with the open market. For example, organising professional lectures and visits to universities, information campaigns about current market trends and promoting research projects with industrial applications, so that students can deploy their time of studies with clearer goals about their "next steps". It is essential to have a closer interaction between higher education and the needs of the market.
3. Strengthening graduate scheme programmes that promote employability. This can be achieved by offering paid internships in the public and private sector. Specific incentives can be given in partnerships with the private sector for recruiting graduates through paid internships, partially funded by state resources.
4. Highlighting the sectors in which Greece can lead. These are mainly the fields of shipping, tourism, management of immigration flows and of course the area of classical studies, such as history, philosophy and archaeology. The Greek state must set clear goals about its own "extroversion vision". While we believe that a country can offer a good level of academic education, to achieve full extroversion, it must clearly target the areas it wants to become a "centre of excellence". Estonia, a small Baltic country, has achieved excellence in the field of technological transformation. Likewise, the Greek state, along with higher education institutions that are always at the cutting edge of innovation, should set their own long-term goals.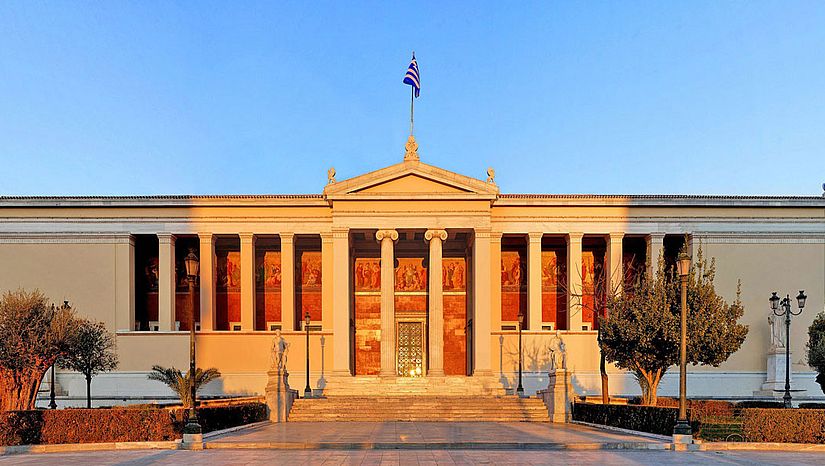 Tell us a few things about the Athens Law School – its history, its spirit and its efforts to adapt to the contemporary law policies.
The Athens Law School has a rich history dating back to its establishment in 1837, as part of the Othonian University named after the first King of the modern Greek state. It was one of the four faculties of the University, which later has been renamed into the National and Kapodistrian University of Athens. Its first 23 students entered the auditorium on May 15, 1837. At that time, students were required to have a public high school diploma and a recommendation from a landowner or "permanent" resident of Athens to enroll. However, school students could also register as auditors, which is why the School's courses were attended by many more than its first 23 students.
The Athens Law School was initially located in an old building in the Plaka region known as the "Kleanthis Residence", which is now an open museum. Later, it was relocated in a neoclassical and emblematic building founded in 1839. Today it is located in a more modern, yet historic, building in the heart of the city center.
The spirit of the Athens Law School has played and still plays a pivotal role in societal and political life of the country. In the past, under the influence of foreign legal scholars and currently, in the light of the EU law, it combines the aim of an autonomous Greek legal science with a parallel focus on the European legal needs.
The Athens Law School responds to the spirit of its time, which is characterised by the speed of legislative developments at the national and supranational level, the need to integrate new legal knowledge and to adapt to changing market conditions. The Athens Law School participates in the European Law School Network, the European Citizens University (CIVIS) and at the same time, keeps its curriculum up-to-date to meet the ever-changing legal needs.
Click here for the programme's brochure
Note that the application deadline is on 16 June 2023
Read also via Greek News Agenda: Study in Greece: Professors Maria Gavouneli and Photini Pazartzis on the LL.M. in International & European Law at NKUA; Associate Professor Komninos Komnios on the LLM in Transnational and European Commercial Law, Banking Law, Arbitration/Mediation at ΙΗU