Moses Elisaf, a doctor and Professor of Medicine, became the first Greek Jew to be elected Mayor. The voters of Ioannina, a major Greek city in the northwestern part of the country, elected Moses Elisaf, who ran as an independent candidate in the second round of local elections, on 2 June 2019.
Professor Elisaf was born in Ioannina, in 1954. He graduated from the School of Medicine, University of Athens, in 1979. He is currently Professor of Internal Medicine at the Faculty of Medicine of the University of Ioannina and Director of the 2nd Department of Internal Medicine (University Hospital of Ioannina). He is also Head of the Lipids, Atherosclerosis and Obesity Department of the University Hospital of Ioannina.
Elisaf comes from the Romaniote community of Ioannina. The Romaniotes are one the most ancient extant Jewish communities in the world and the oldest Jewish community in Europe. Their distinct language was Judaeo-Greek. They derived their name from the old word for the people of the Byzantine Empire (Eastern Roman Empire). Greece's Romaniote population was decimated during the Holocaust, yet active communities still exist in Ioannina and a few other Greek cities. Greek News Agenda spoke* with Moses Elisaf on the occasion of his appointment as Mayor.
You are the first mayor of Jewish descent in Greece. Do you think this sends out some message?
I am the new Mayor of Ioannina. A difference in religion brought a lot of publicity to my election and, by extension, to my city, something I find very important.
My fellow citizens did not choose me on the basis of religious identity but rather, I believe, on account of the path I have followed as a member of the scientific community, as well as my active involvement in the local community. They put confidence in the team on our ticket, our campaign programme and our proposals. I was assessed and judged the same way all candidates were.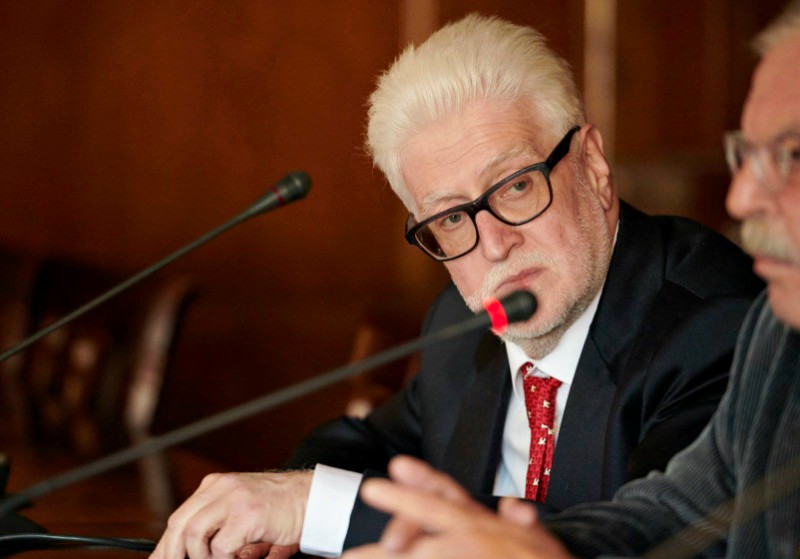 Through my election, my fellow citizens sent a message against intolerance, racism and extremism. I think this message holds particular value at a time when ghosts of the past are being revived in our collective home, Europe, to which the majority of the citizens of Ioannina have given a resounding response.
Do you believe that Greeks have left behind past prejudices and stereotypes against the Jewish people?
I believe in the peaceful coexistence of people and in democracy, whose birthplace was Greece. There will always be extreme voices, but these will be isolated by society at large. There will be those who live by prejudices of the past, but there will be more who proceed looking into the future. There will be those who deny the Holocaust, but history is written by facts. In my city, Ioannina, Jews and Christians have coexisted for centuries, as well as with Muslims from some point on. The city bears the mark of their presence. The monuments are alive, telling their stories. Today our role is not to live with memories, but to bring hope and work together for our children's future.
Have you ever been faced with bias and racism in the past?
I am Greek. I was born in Ioannina, as were my parents, my grandparents, my ancestors. I grew up in Ioannina. I was established as a scientist in Ioannina. My scientific work and my career as a doctor are acknowledged by my fellow citizens. This is the rule, which has its exceptions, and we have witnessed these in the incidents of vandalism against religious monuments of the Jewish Community.
What is your vision for the city of Ioannina, what are your priorities?
The vision of my team, as it was outlined in our campaign programme, is to turn Ioannina into a veritable hub in the southwestern Balkans. Until a few years ago, our city, like the whole of Epirus, experienced isolation and felt cut off from the rest of the country. Today,the city of Ioannina stands at the crossroads of the two major motorways, Egnatia and Ionia, with an expanded and modernised airport, two large hospitals and one of the largest universities of the Greek periphery. It combines history and culture with unparalleled natural beauty. In other words, it has all it takes to become a year-round tourist destination. So, one of our priorities, is to enhance the city's visibility.
Beyond that, our main priority is to tackle everyday problems in order to improve the image of the city and, above all, to improve the quality of life for our fellow citizens.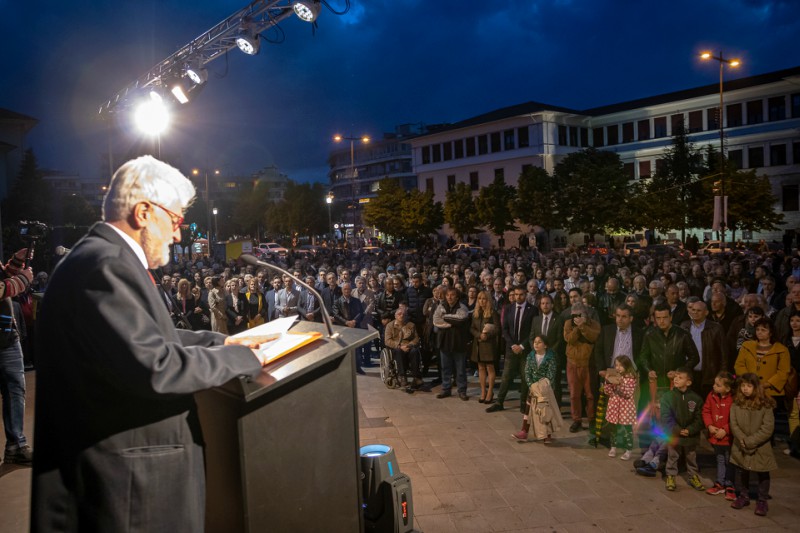 Better waste management, recycling, improvement of road infrastructure, upgrading of public spaces and playgrounds, all these are issues that need to be addressed immediately.
Our goal is to hand over in 2023 a modern city with its basic problems solved and in a position to provide excellent services to its citizens and visitors, i.e., a city that has become truly European.
What changes to Municipal service do you consider necessary in order to improve citizen day-to-day life?
The restructuring and modernisation of municipal services is a priority for us, for two fundamental reasons: one, so that citizens are swiftly and effectively served, and two, in order to be able to draw and implement our projects. City services constitute a driving force. We have qualified and competent human resources that we need to make good use of, and we must utilise new technologies and every digital tool available to the benefit of all, services and citizens.
*Interview by Marianna Varvarrigou. Translation into English by Nefeli Mosaidi.
Read also via Greek News Agenda: Henriette-Rika Benveniste on the history of Greek Jewish communities and the rise of the extreme right in Europe; Shedding Light on the Holocaust Survivors in Greece; Documentary: Jewish and Greek in Turbulent Times; Special Issue: The Jews of Greece; "Sephardic Jews – History and Culture" event