The "New Agriculture for a New Generation" program is a non-profit initiative that aims to create career opportunities and entrepreneurship for youth in the Agrifood sector in Greece. This innovative multiyear program -that begun in 2018- is led by Rutgers University in partnership with the Agricultural University of Athens and the American Farm School in Thessaloniki. The program is being implemented at the initiative and with the exclusive support of the Stavros Niarchos Foundation (SNF) via a multi-year $27.4 million grant, and forms part of the "Recharging the Youth" program, which aims to create opportunities for Greece's youth.
Agriculture in Greece is a crucial sector of economic activity and employment, presenting in addition important growth opportunities. The program aims to create employment and entrepreneurship opportunities for youth in Greece supporting the growth and revival of the Agrifood sector through the following actions:
Workforce Development through the implementation of training and consulting programs for youth (18 – 40 years) who currently work or wish to work in the field.
Train the trainers programs which are intended for the program's trainers, aiming to strengthen their soft and hard skills so as to convey their knowledge to trainees in the best way possible.
Paid placement and professional growth through a tailor-made program intended for talented young graduates who seek to take their fi¬rst professional steps in Greece.
Mentoring and consulting to young entrepreneurs or groups wishing to expand their Agrifood businesses and develop their ideas.
Creation of infrastructure through the planning and creation of a food innovation centre, which has already begun. It is the only initiative of its kind in Greece and aims to offer support services to food companies. Furthermore, plans are being made to create Agrifood entrepreneurship incubators.
Supporting innovation and entrepreneurship through the biggest innovation competition of the Agrifood sector in Greece "Trophy – Τροφή [Greek word for 'food'] Challenge", which offers cash prizes and other awards to innovative start-ups that develop technological solutions for dealing with contemporary food challenges. Initiatives for co-funding business ideas in the Agrifood sector will soon be implemented.
Information and networking through the organization of events and information days in the country's rural areas, which focus on topics of interest to young farmers and entrepreneurs in the Agrifood sector and offer them practical knowledge and contemporary tools.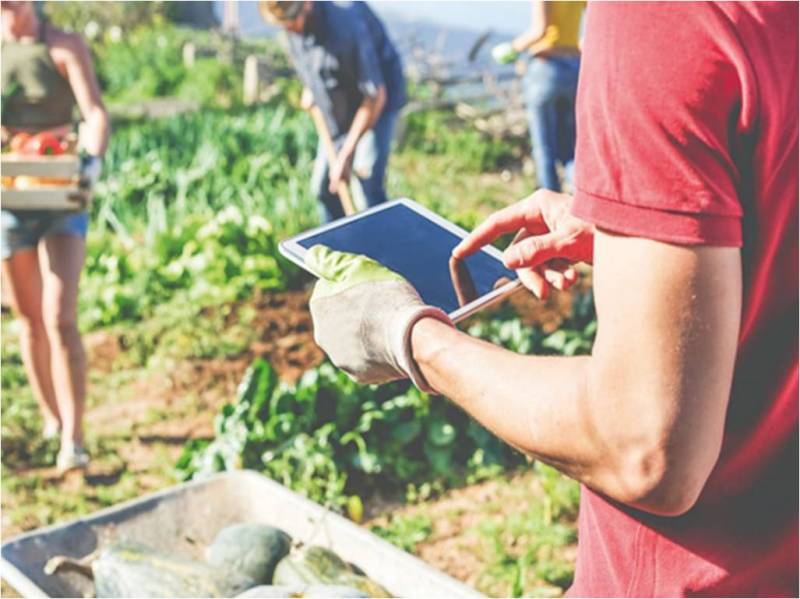 The program includes, among others, the following thematic areas:
– Small Farm Adoption
– Livestock Farming and Dairy Technology
– Sustainable production of legumes
– Aromatic & Medicinal Plants
– Apiculture
– Smart farming: new technologies for sustainable crops
– Alternative Tourism
The program is implemented in various parts of Greece with the collaboration of specialized Institutions and of reliable and innovative Greek and multinational companies.
The "New Agriculture for a New Generation" program has recently initiated the process of developing a Food Business Incubator and Innovation Center for Agrifood businesses to be established in continental Greece. For that reason a Request for Proposals has been announced in order to prepare the implementation of this project. The Center will be a one of a kind program in the country, providing practical support to businesses (startups and established) in areas such as training, product development, food safety, marketing, exporting, business planning.
[Photos: © New Agriculture for a New Generation website]
I.E.
TAGS: ECONOMY & DEVELOPMENT | FOOD & DRINK