The web portal Study in Greece is campaigning for the promotion and international visibility of Greek Universities and the comparative educational advantages of our country. In particular, the campaign focuses on the foreign language study programmes that Greek Universities offer to Greek and international students. The initiative is supported by the General Secretariat of Higher Education of the Ministry of Education and Religious Affairs and the General Secretariat for Greeks Abroad and Public Diplomacy of the Ministry for Foreign Affairs. In this context, a number of educational programmes and actions are presented in detail on a regular basis, such as undergraduate and postgraduate programmes, summer schools etc, to inform international students about the many foreign language options offered by Greek Universities.
Study in Greece interviewed Professors Efthymios Lekkas and Niki Evelpidou of the Department of Geology, about the MSc in Geographic Information Systems offered at the National and Kapodistrian University of Athens (NKUA), its features and what it has to offer to international students.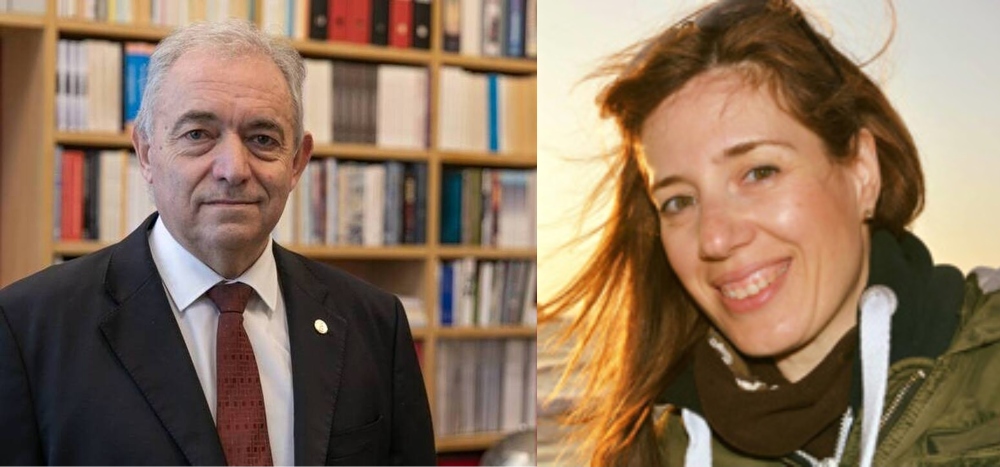 Efthymios Lekkas is Professor of Dynamic Tectonics Applied Geology & Natural Disaster Management (2004) in the Department of Dynamic Tectonics Applied Geology of the Department of Geology and Geoenvironment of the National and Kapodistrian University of Athens. He is also President of the Earthquake Planning & Protection Organisation (OASP) and scientific leader in more than 150 Greek, European and international research programmes, as well as coordinator of national and international search, rescue and humanitarian aid missions. He is also the Director for the Postgraduate programme in Geographic Information Systems.
Niki Evelpidou is Professor of the Department of Geology & Geoenvironment of NKUA and secretary of the Hellenic Committee for Geomorphology & Environment. She is also the Scientific Coordinator for the Postgraduate programme in Geographic Information Systems.
Please present in a few words the brand-new postgraduate programme in Geographic Information Systems which is offered by the National and Kapodistrian University of Athens. Which is its mission and vision?
The new postgraduate programme "Geographic Information Systems" regards the scientific field of Geographic Information Systems with emphasis on modeling tools in GIS environment, online tools for commercial applications and research topics, both applied and at research level. It focuses on areas where the user has the ability to manage, analyse, process, save and display combined levels of information spatially and qualitatively. The Postgraduate Programme offers not only a specialised degree, but also to experience and substantial knowledge in matters related to management and spatial analysis of information. The highly-qualified teaching staff, with long experience in Geographic Information Systems and its technological applications, as well as the visiting scientists will make the greatest contribution to the education of students, aspiring to set high goals in the most modern technological and professional challenges.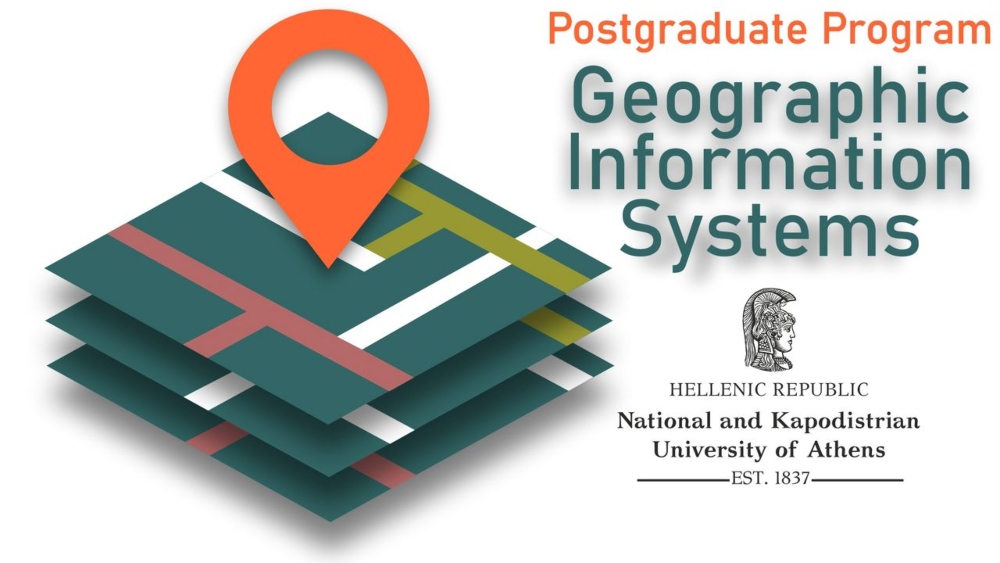 Given that the courses are conducted in English, please tell us why this programme aims to international students as well?
In recent years, the number of international universities offering English-taught master's degrees across the continent has risen dramatically, particularly in science-related subjects.
The National and Kapodistrian University of Athens offers a postgraduate programme related to geographic information systems with a hybrid teaching approach and no high-cost fee. Physical presence is not required. The courses are held remotely through the e-Class platform of the University of Athens, with a video conference platform (synchronous) for the interaction between teachers and students and recorded lectures (asynchronous). Another important fact is that postgraduate students have to pay a small amount of money compared to other students in similar programmes across the continent. At the same time, if someone wants to come to Greece for the courses and not participate remotely, the cost of living in Athens is lower than in other big cities worldwide.
For the above reasons, National and Kapodistrian University of Athens created this master's degree in order to:
a. Prepare graduates for the international job market: An international MSc will be seen as preparation and will earn some bonus points during a job interview, especially if the applicant is seeking an international employment position abroad. A Master's degree taught in English may also come in handy once a graduate is hired, as they will already have learned all of the necessary English terminology and expressions while studying, and they will have no trouble applying this language in their real-world employment.
b. Add a highlight to the CV: The graduate has a solid grasp of English because they have a master's degree in it. For an employer, this is more important proof of their foreign language abilities than a language degree obtained years ago. The applicant's experience abroad shows that he or she wants to learn and is ready to face new challenges. At the same time, it demonstrates that the applicant is accustomed to working in an international setting and has strong communication abilities, which is a significant benefit for many career situations.
c. Improve the language skills of the participants: An English-taught master will definitely improve their English language skills. No matter how good the graduate was at the beginning, he or she will notice that words come to mind more easily and that he or she thinks in English more often than before. Practice makes perfect, and this is the right way!
The postgraduate programme can provide the necessary knowledge so that graduates can meet the demands of new scientific challenges and technological requirements, in areas that focus on spatial information analysis and the development of relevant tools. By obtaining the master's degree, they will contribute greatly to the development of the national economy, covering the increased needs for trained human resources in various areas of development and analysis of geographical data, management of environmental, cultural and socio-economic and medical issues, through cartographic illustrations and spatial representations.
Finally, this action seeks to promote employability, social inclusion, civic participation, innovation, and environmental sustainability in Europe and beyond. More specifically, develop their transversal skills such as communication skills, language skills, critical thinking, problem solving, inter-cultural skills and research skills and facilitate personal development such as the ability to adapt to new situations and self-confidence.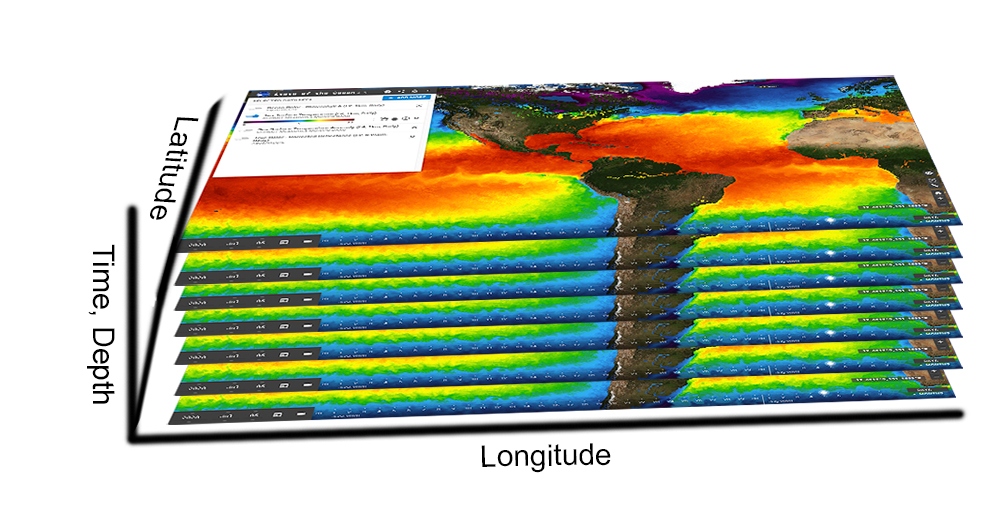 Greece presents great geological interest as it is located in that part of the Earth where the African and Eurasian lithospheric plates meet and as a result it is the country of highest seismicity in Europe and the Mediterranean, while it is among the six most earthquake-prone countries of the world! Is this a head start for Greece in order to attract more students from all over the world for studies in this field?
There are lots of reasons why a student might want to study in Greece, from simple answers like wanting to experience a new city, language, or culture to more complex reasons such as wanting to study in a specific field such as ours.
Greece is an area of special geological and geomorphological importance with enormous natural beauty that has served as a living laboratory for geologists from all over the world. The rapid and dynamic terrain changes are induced by natural processes and man-made activities, which influence and threaten the country's socioeconomic status. These significant changes in relief morphology characterise the geotectonic and paleogeographic evolution of the Greek area during the Cenozoic century. The characteristics of these changes, combined with the most recent endogenous and exogenous processes, are reflected today in specific geological regions.
During their studies, participants will have the opportunity to attend many not-obligatory educational fieldtrips. Attendees will collect primary data on these field trips in order to perform complex analysis processes and finally develop models in the GIS environment.

Ηaving such a qualified scientific staff, do you think Greece could become an international academic destination?
During the previous decade, Greek universities expanded their worldwide networks and created an interdisciplinary, multicultural atmosphere, allowing foreign students to pick from a broad range of scientific subjects spanning from ancient humanities to current technology. Greece now offers a welcoming and rich environment for undergraduate and postgraduate studies.
The National and Kapodistrian University of Athens is staffed with worldwide recognised teaching staff and researchers who have taken part in European and international programmes, which gives them even more experience in the field of geology and in the way they teach. At the same time, the laboratories are equipped with state-of-the-art technological equipment.
Greece is a member of the EU and actively participates in the current European Higher Education Area. In reality, people who study in Greece have access to EU study programmes and may perform internships or traineeships abroad.
International students will discover that Greece is a fascinating place to study due to its richly varied geography, long-established archeological tradition, modern society, and bustling economy.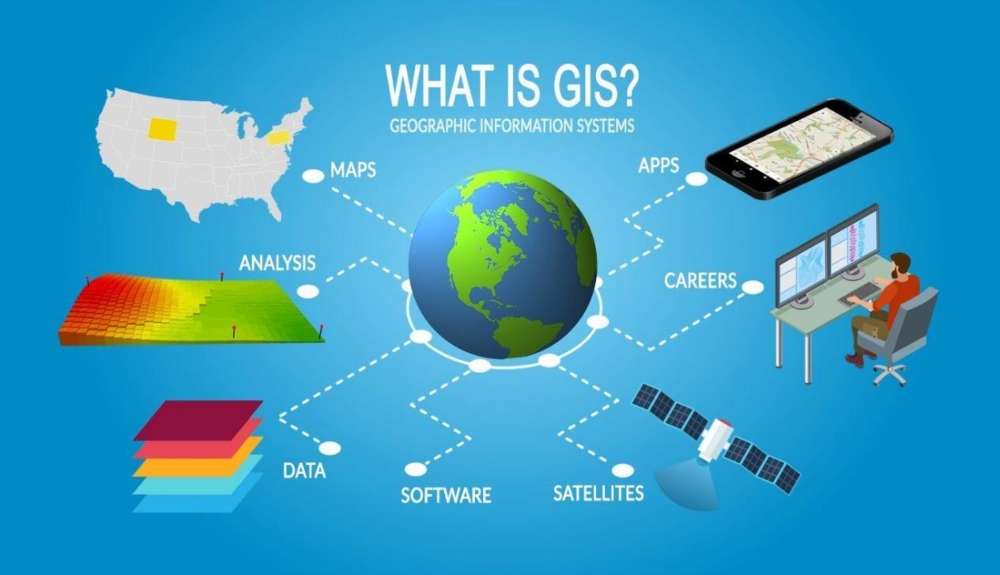 Please tell us a few things about the Department of Geology and Geoenvironment at NKUA which this year counts 50 years of operation and social contribution, having at the same time remarkable action in the fields of research and innovation.
The Department of Geology and Geoenvironment, together with the Departments of Mathematics, Physics, Chemistry, Biology, Information Technology, and History and Philosophy of Science, is housed at the School of Sciences of the National and Kapodistrian University of Athens. It provides Undergraduate, Postgraduate, and Doctoral Programmes and is celebrating 50 years of operation this year, and has having impressive activity in the domains of research and innovation in its assets.
Based on a study by the Spanish National Research Council (CSIC) about worldwide university rankings in relation to four key areas—teaching, research, international diversity, and financial sustainability—the National and Kapodistrian University of Athens was rated in 180th place at the worldwide level and 49th place at the European Union level.
In terms of infrastructure, the department includes nine facilities, two of which will be useful for the project: the Physical Geography Laboratory and the Climatology and Atmospheric Environment Laboratory. Physical Geography, Geomorphology, Oceanography, Quaternary Geology, Environmental Pollution, and Climatology are all covered by both labs. They are all outfitted with specialised laboratory analytical facilities. Advanced gear (servers, plotters, digitisers, GPS, stereoscopes) and specialised software on GIS, image processing, and stratigraphic analysis offer the team with the best possible working environment.
In addition, the Department of Geology and Geoenvironment is the first department to establish centers of excellence for "Climate Change: Adaptation and Mitigation" and "Disaster and Crisis Management," an innovative activity in the framework of its Strategic Development Plan and a way to educate the public. With this action, the department enters the new decade with great confidence and optimism for the country and higher education, as the Greek Public University can be a key pillar of the state and contribute to the development of the country with its infrastructure and scientific work.
Finally, as a department, it can be considered entrepreneurial because it is the only university department in the world with more than fifty scientific missions worldwide in the framework of environmental, disaster, and crisis management strategies.