This weekend's meeting point for game professionals and enthusiasts is at the Athens Games Festival, the international game business conference in Greece, bringing together industry professionals, stakeholders, publishers and the media.
Its 2nd edition will take place from 20th -21st October 2018 at the Helexpo Maroussi exhibition centre in Athens. Video game developers from Greece, Cyprus and all around the world will gather together during these two days, along with international game development studios, in order to showcase their talent and network.
The Festival is organized by the Secretariat General for Media and Communication of the Hellenic Ministry of Digital Policy, Telecommunications and Media, in partnership with White Night Conference, Nordic Game and more key industry organizations and sponsored by the National Centre of Audiovisual Media and Communication – EKOME S.A.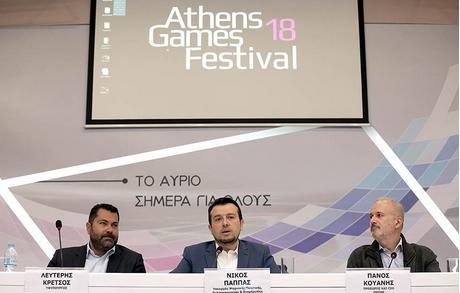 (left to right) Deputy Minister of Digital Policy, Telecommunications and Media, Lefteris Kretsos, Minister of Digital Policy, Telecommunications and Media, Nikos Pappas and EKOME President Panos Kouanis
During the Press Conference that was organized on October 15th by the Secretariat General for Media and Communication, Minister of Digital Policy, Telecommunications and Media, Nikos Pappas underlined that the audiovisual sector can help improve Greece's international profile and create new jobs.
Deputy Minister of Digital Policy, Telecommunications and Media, Lefteris Kretsos said that this year's edition will showcase the work of 80 local and international companies and host 40 influential speakers coming from the biggest companies, such as Amazon, Google, Ubisoft, Kickstarter and Supercell, as well as the Greek gaming industry and academia.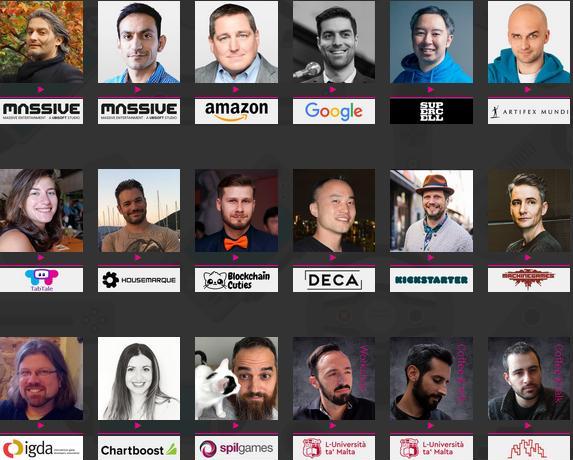 Deputy Minister stressed the big turnover of this sector as can be seen by Supercell's 2017 revenue of 2 bn euro. He added that the General Secretariat is in the process of signing a Joint Ministerial Decision which incorporates video games into the Greek investment incentive for audiovisual production that provisions a 35% cash rebate unlimited and sets a minimum spending – one of the lowest in the world – at 60,000 euros.
The video game has already entered the two new credit support lines that the country will offer in 2018. The first relates to the Entrepreneurship Fund, a 916 million euro funding stream, operated at a 40% reduced interest rate and a grace period of six to 24 months which includes gaming and the broader audiovisual industry. The second concerns a new guarantee scheme recently signed.
Lefteris Kretsos finally noted that AGF will include, among others, a Games Financing Forum,offering a full overview of all financing models and sourcesto boost Greek small and medium-sized audiovisual enterprises.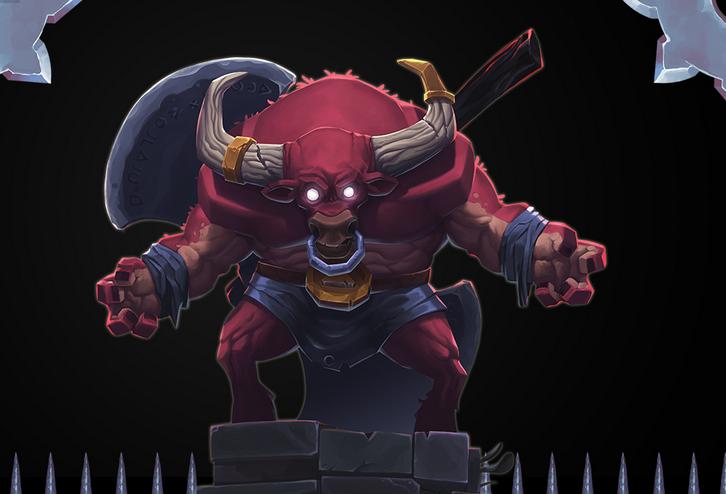 What to expect when visiting Athens Games Festival 2018
Apart from the abovementioned speakers and exhibitors, this year's edition includes closed sessions by high profile companies, networking events, an investor Summit, a Board Games mini exhibition, a Game Arena and Master Classes. The Festival includes several contests, such as Nordic Game Discovery Contest and introduces a new contest, the People's Choice Award. The Festival also includes special thematic events. In collaboration with Another Circus company, this year's theme is dungeons, medieval castles and all the mythical creatures that inhabit them, which will also be the theme of the Game Art Collection that will feature original 2D and 3D game art projects from Greek and foreign artists at an international exhibition for game industry and IT professionals, game lovers, academics and students.
Read also: General Secretariat for Media and Communication boosting Greek Gaming & Animation, Lefteris Kretsos on bringing Greece on the global map of the Game and Film Making Industry, One more reason to film in Greece: A new legal framework of economic incentives, EKOME President Panos Kouanis explains why Greece is your next filming destination (and yes, it has to do with money)
F.K.