The World Association of Chefs Societies is holding at the HELEXPO Centre in Thessaloniki "The World Chefs Congress & Expo", a conference of global importance about events in the gastronomy sector. The conference, which has kick started on Saturday 24 September and will conclude tomorrow, is a prominent biennial event gathering over 1000 professionals from the world's food industry, including 674 chefs from 79 countries.
Held for the first time in its history in Greece, the event showcases future trends and challenges for chefs in the future, praising Thessaloniki as an ideal destination "for the flourishing global gastronomy right where culinary traditions mixed and changed for millennia", where visitors will be able to meet world class chefs as well as gastronomy experts, entrepreneurs and other professionals from the international food industry.
In fact, 34 speakers from all over the world have signed up for the conference, creating "fusion" styled panels, where experts such as Herve This, considered the "father" of molecular cuisine, internationally awarded Greek chef Argiro Barbarigou, Father Epiphanius, renowned for his cooking in monastic cuisine, Dora Katsonopoulou, expert on diet and gastronomy since prehistoric times, one of Australia's top chefs, Greek-Cypriot George Calombaris, and famous turkish food writers Aylin Öney Tan and Cem Erol, to name a few, will uncover the different sides of the world gastronomy.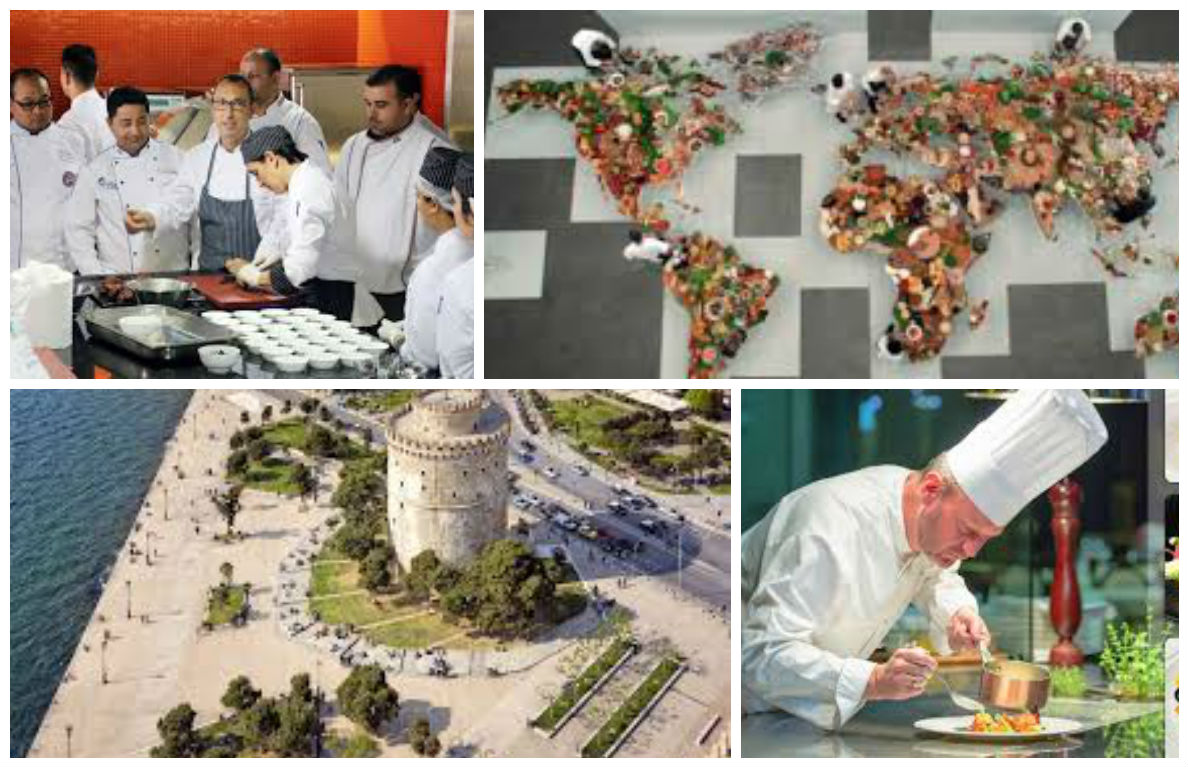 One of the congress' highlights marking the closure of the event is the Global Chef Challenge Final, considered the world's final for Chefs, where an elite choice of 10 world top chefs, selected following a year of intense international competition, will be pitting their culinary skills against each other using the freshest and top quality ingredients from Scotland, Holland, Norway, New Zealand and Thailand. Placed in the same level playing field in Thessaloniki, the Competition will ensure that the chef with the best cooking skills will take the crown.
See also: Worldchefs Congress & Expo in Thessaloniki 2016 – Teaser
TAGS: BUSINESS & TRADE | CONFERENCES | FESTIVALS | FOOD & DRINK | MED DIET