There is a special kind of attraction and abundance emanating from the Aegean islands—each one being differrent from the other—one that is associated with the history, and the people who live on them and who create. On these lands, time goes by more slowly and enjoyment lasts longer.
Fifty different islands, with fifty different cultural particularities and traditions, compose the gastronomic culture of the South Aegean Region, one of the thirteen regions of Greece. It consists of the Cyclades and Dodecanese island groups in the central and south-eastern Aegean Archipelagos with a population of 308.610 inhabitants. The capital of the region is situated in Ermoupoli on the island of Syros.
Focusing on the South Aegean Region, Sympossio – 8th Greek Gourmet Touring project brings to light local products and recipes, such as fish, seafood, salads, cheese, extra virgin oil and many other, honouring, thus, their birthplaces, world-known and lesser-known destinations of Greece.
"Sympossio" brings together a host of experts including trade partners to take part in a multi-dimensional experience. These include travel trade professionals: bodies of state, transportation, travel agents and tour operators, Greek producers, representatives of local and international hospitality Media. It is the eighth year of the "Sympossio" that brings together Greek businessmen providing resources and expertise with the view to give an authentic taste of the Greek cuisine in a foreign audience.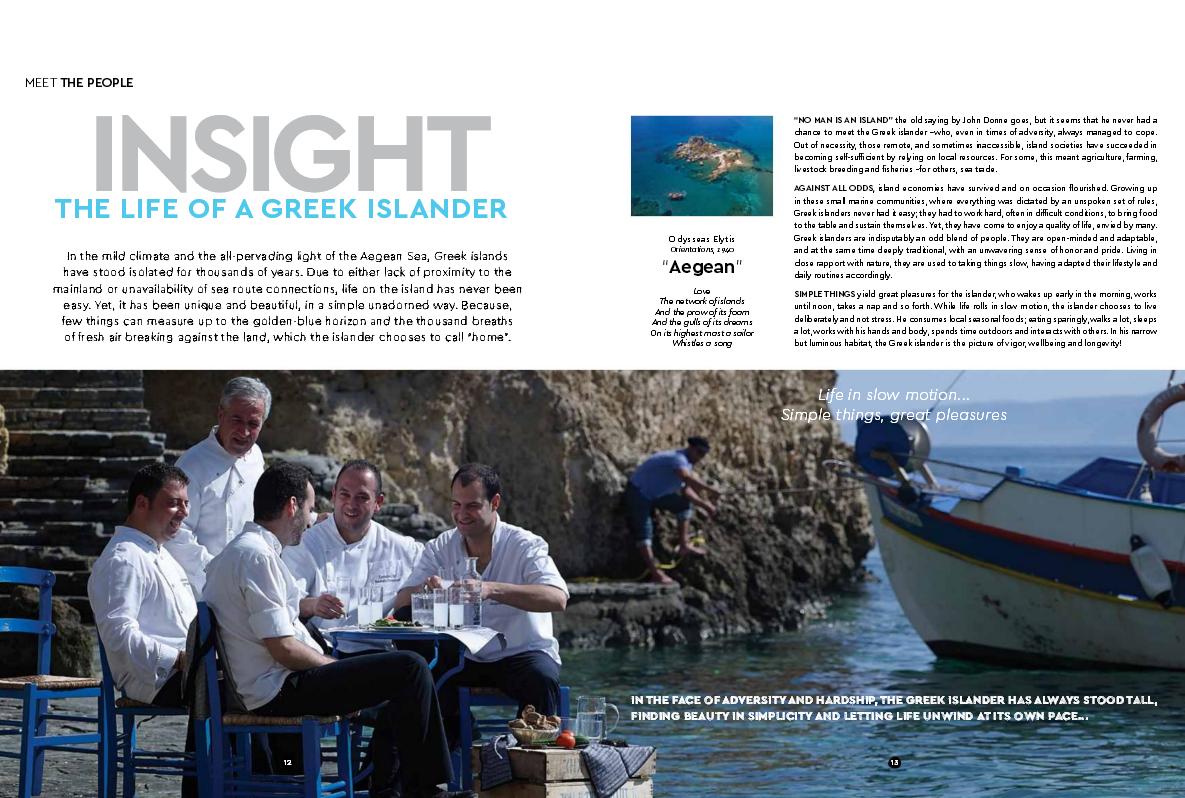 In its eighth year running, "Sympossio" begins its 2017 journey to more than 42 cities in 18 countries across Western and Eastern Europe, bringing the tastes of Aegean island cuisine into the spotlight and events promoting more 150 Greek products.
Jointly organized by the South Aegean Region, Aldemar Resorts, and Aegean Airlines, with the support of local entrepreneurs, the Sympossio team will this year travel and cook "Greek-style" in Slovakia, Romania, Poland, Czech Republic, Italy, Germany, France, Israel, Netherlands, Belgium, Russia, Ukraine and the UK, among others:
"On board a small fishing boat, this year's Sympossio will carry us across the Aegean Sea, through the thousand large and small islands peppering the peaceful waterscape with rare colours, flavours and aromas. For Greek islanders, eating patterns and habits have always been directly related to livelihood and sustainability, and it isthese eating rituals that have been held responsible for the islanders' healthy and long life. In our 2017 journey, we will discover hidden treasure chests –on fertile plains or mountainous terrains, underneath the water surface or alongside the shores– filled with rare ingredients, centuries-old recipes and possibly unveil the islands' secrets to longevity and well-being."
Read more: Sympossio Magazine by Aldemar Resorts; South Aegean 2019 – European Region of Gastronomy