Athens 2016. The complexities of immigration are rendered when four lives collide with Amerika square as a backdrop. Two Greek friends, along with a Syrian ex-military doctor, an African singer and a human trafficker each experience the refugee crisis in Athens. Mixing a kinetic visual style with ripped-from-the-headlines storytelling, "Amerika Square" by Yannis Sakaridis casts an unflinching gaze at the mass migration economy—where "borders are business."
Yannis Sakaridis was born in Athens. He moved to London at the age of 19 to study Photography and History of Art at the London College of Printing and Film, University of Westminster. A member of the London Film Makers Co-Op, Sakaridis has directed experimental short films and has worked mainly in London as an editor on seventeen award winning feature films and on many documentaries for British television. After eighteen years in London, Sakaridis returned to Athens where he wrote and directed the award-winning short film Truth (2006). His first feature film Wild Duck (2013) had its world premiere at Toronto IFF 2013 and was in the official competition sections of the film festivals in Busan, Chicago, Sao Paulo, Beijing and Thessaloniki. "America Square", his second feature film, was voted best Greek film for 2017 by the Greek Federation of Film Critics. The film, lauded by the international film press as "one of the best European films to date on the subject of immigration in all its painful implications", was also selected as Greece's official Academy Award entry for 2017, winning several distinctions at international and Greek Festivals.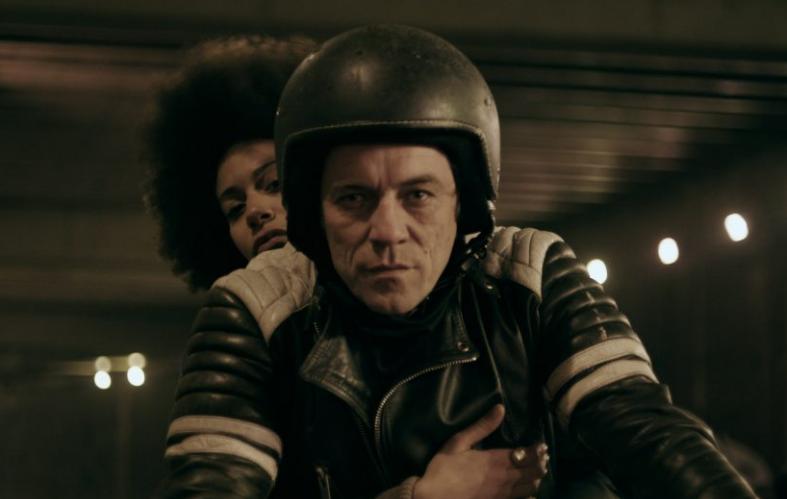 Yannis Stankoglou, Xenia Dania, "Amerika Square" (2016)
Yannis Sakaridis talked to Greek news Agenda* about the adaptation of Yannis Tsirbas' novel on which the film is based, noting that together with his excellent cast they worked hard on the plotline and that the documentary-style editing provided the final touch to the film. Finally, Sakaridis explains how he overcame the limitations of a very tight budget to accomplish this film.
"Amerika Square" is a loose adaptation of Yannis Tsirbas' novel Victoria Doesn't Exist. Would you like to describe the process of script writing?
Once the "Via Veneto" of Athens – the favourite place of artists, film makers and wannabees like Maria Callas in the 50s and 60s – America Square is one of the liveliest areas in Athens. When I first arrived in Athens in 2008 after 18 years in London, I found America Square very familiar and I was fascinated by the multicultural references: The hectic, hot, colourful Athenian cityscape, which unveils a passionate, fragile world that lives on the edge of the society.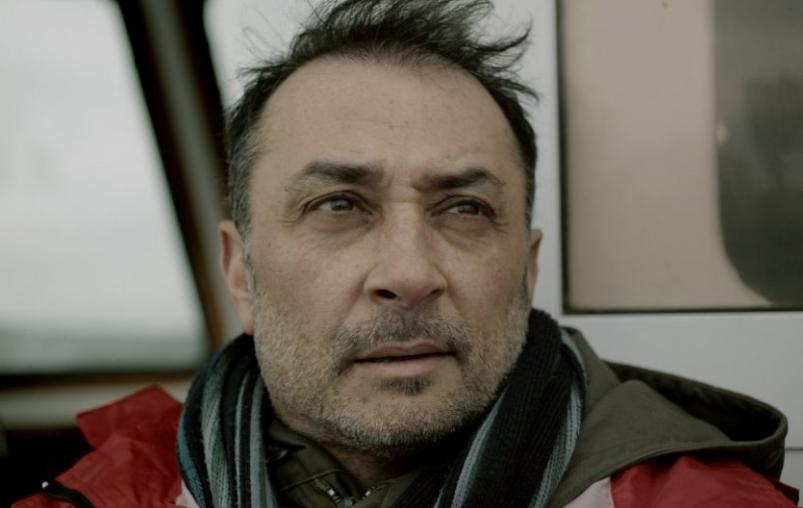 Vassilis Kukalani, "Amerika Square" (2016)
Tsirbas' novel, which is set in the area and develops brilliantly the "banal racist" Makis character (played by Makis Papadimitriou), together with the real story of the Syrian refugee (Vassilis Koukalani) and Billy (Yannis Stankoglou) the tattoo artist, served as the basis of our script.
We worked and discussed both characters and the story line with the actors and we also improvised whilst filming. I do work a lot on editing and shaping the performances, and the final edit is the final draft of the script.
You edited the film yourself. How did you achieve this strong, atmospheric build-up?
We always wanted to have a fast paced triptych story using the three narrations of the protagonists and the parallel documentary style editing. Minos Matsas' excellent score gave the right tone and the emotional impact to the narrative. The initial thought was to give a lot of space to the actual Square and treat it as another character.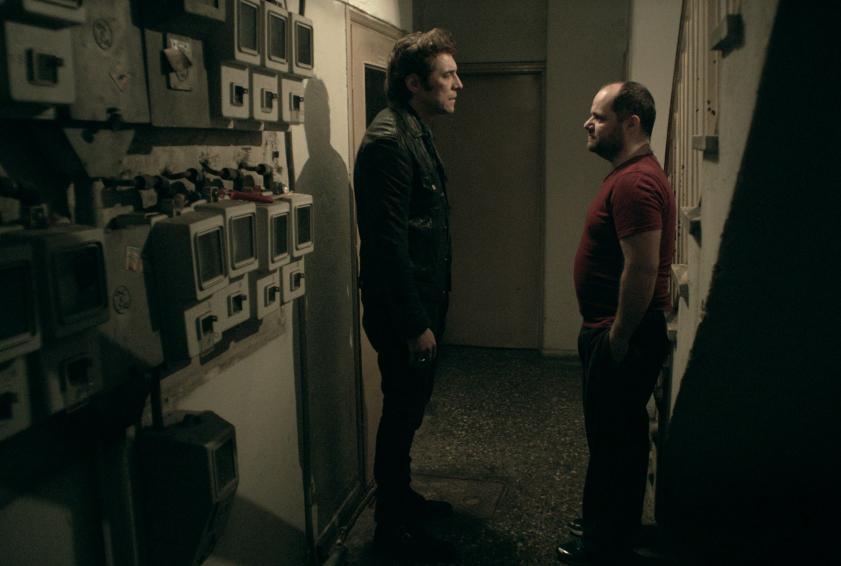 Yannis Stankoglou, Makis Papadimitriou, "Amerika Square" (2016)
Two of the central characters of the film reflect the ways Greeks have responded to the refugee crisis: xenophobia vs solidarity. What do you think the economic and refugee crises have taught the Greek people so far?
Greek people became more mature in the last five years. We have seen changes that other nations see in decades. A lot of people realized it and moved on.
Two friends, Billy and Nakos, who grew up in the same building, come from a similar economic, social and cultural background and went to the same school, react in completely different ways towards these crises, raising questions about the importance of balance and control in people's minds.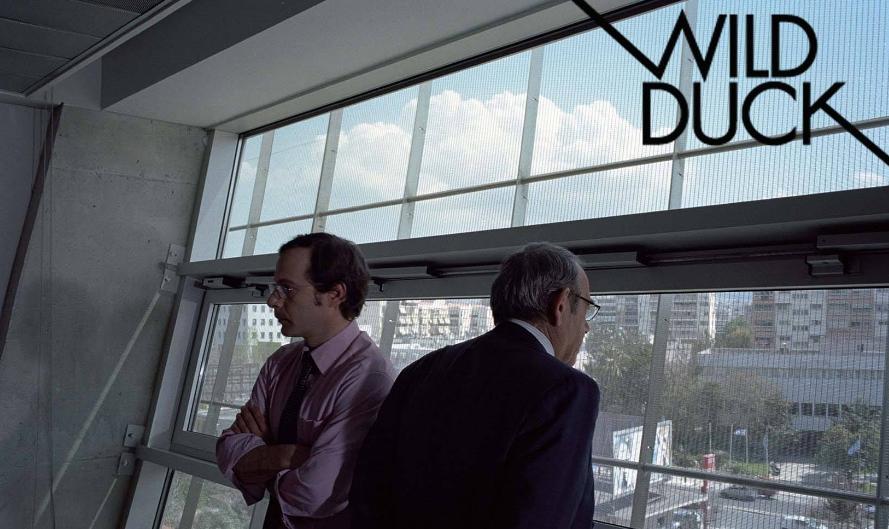 Alexandros Logothetis, Ilias Logothetis, "Wild Duck" (2013)
The economic crisis is a point of reference in both of your feature films, "Wild Duck" and "Amerika Square". How do you think it has influenced contemporary film production and how have you handled it?
Greek cinema in the last 10 years has traveled around the world more than ever before, making Greek producers more open to European co-productions as a consequence. I made a super low budget first film working with friends, trying to get the best possible result with only a few resources. Moreover, my prior experience as an editor in fifteen feature films and many documentaries, brilliant actor friends and contemporary social issues as subject matter also helped a lot.
What are your future plans?
I am working on a feature film called Omonoia as well as a period drama biopic.
* Interview by Florentia Kiortsi
** Special thanks to Anna Georgiou, Head of Press and Communications Office at the Embassy of Greece in Berlin.
Read also: Dissecting the Amerika dream, Amerika Square: a modern-day Casablanca (Sakaridis interview w/h "Neos Kosmos"), "Refugees are victims of a corrupt system well orchestrated in destroying" (Sakaridis interview with Cineuropa), Hollywood Reporter film review.