The 4th edition of the Athens Art Book Fair is officially here at the Athens Conservatoire from 6-8 October bringing 82 artists, photographers, artists, independent magazines and publishers from Greece and abroad. Aiming to highlight the diversity of contemporary art publishing, the fair is a natural meeting place for contemporary visual arts, photography, poetry, design and typography.
Founded in 2019 by Margarita Athanasiou and Michalis Pichler, Athens Art Book Fair is an artist-run initiative aiming to bring together and showcase artist publications produced in Greece as well as to create a link with publishing-based artistic practices (print, online and else) internationally. As with every instalment of the fair, the small team behind AABF toys with distinction between high and low art and curates an eclectic celebration of publishing as artistic practice. The fair hosts established publishing houses, experimental DIY publishing, micro-publishers, contemporary art spaces, queer collectives, riso studios and other representative parts of the parallel scenes that make up the spectrum of art publishing.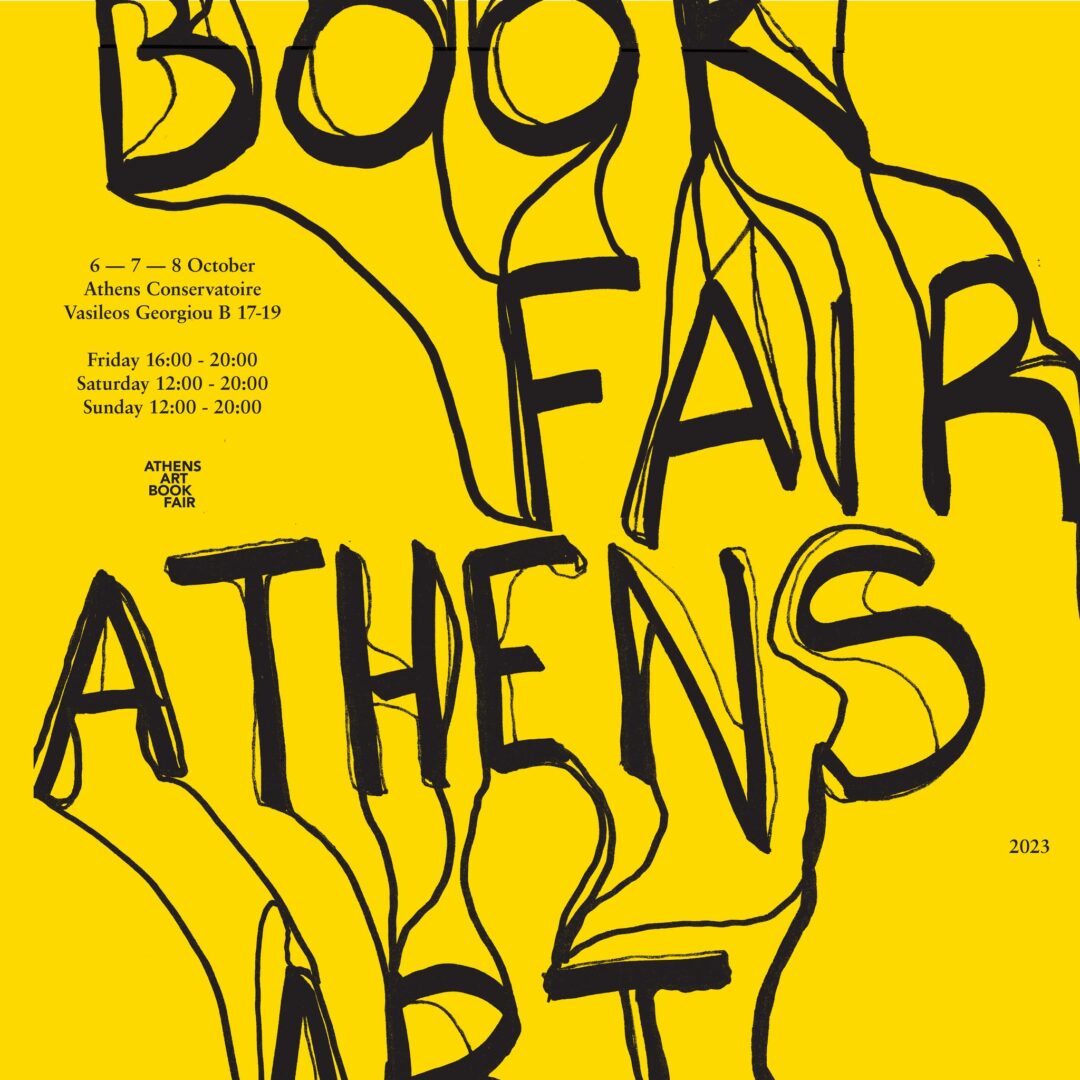 Visitors will be able to discover a plethora of artists and get in touch with independent publishing practices from Greece and countries like Egypt, Turkey, Lebanon, Italy, Albania, France, Ukraine, Estonia, Serbia, as well as from more distant countries such as Argentina, Peru, Iran and Japan, the US and many others. This year's event features an exhibition of 65 unique printed works from the Athens Art Book Fair archive in a specially designed exhibition display designed by the LUDD LAB team. Here you will find zines, photozines and prints by artists from the local scene, as well as international artist books and magazines.
The Event Program aims to highlight different aspects of publishing practices emphasizing on the political and community-building characteristics. The 2023 Public Talk Program will take the form of a "Show & Tell" in which exhibitors are invited to highlight the critical and artistic specificities of their publishing practice. Workshops for young and old(er) alike will also take place, aiming to act as an introduction to the practicalities of creating an artist book. The fair will close with a queer poetry slam hosted by Mpataria, honouring our local community.
Athens Art Book Fair continues its collaboration with Fade Radio, which it will "takeover" from 2/10 until the end of the event on Sunday 8/10 with a program dedicated to art publishing and the people who work with it. During the week leading up to the event, Fade Radio will host a curated program of interviews, discussions, the "Radio Relays" series of short recordings (dedicated to the independent publishing scene), readings, field recordings and musical selections by exhibitors at this year's event whose hybrid practice interacts with media such as sound and performance. The radio will also serve as a platform for broadcasting and hosting the activities of the public programme for the three days of the exhibition. In this way, the programme of talks will also be accessible online for those who cannot attend the event.
Stay tuned and enjoy the festivities!
A.R.
TAGS: ARTS | LITERATURE & BOOKS