On the occasion of the 100th anniversary of Maria Callas's birth, ERTFLIX (the Hellenic Broadcasting Corporations's online streaming platform) presents a major tribute to the legendary diva; the tribute is an initiative of the General Secretariat for Greeks Abroad and Public Diplomacy.
Maria Callas, a soprano of unique international fame, was born in 1923 and died in 1977; the centenary of her birth is included on UNESCO's celebratory list for the year 2023.
To honor her Greek origins as well as her universal contribution to the world of art, the General Secretariat for Greeks Abroad and Public Diplomacy together with the Department of Greeks Abroad of ΕΡΤ, and with the collaboration of the Maria Callas Greek Society, present four documentaries on the life and career of the iconic artist on the ERTFLIX platform, with English subtitles.
– "The Greek Maria Callas": A documentary written and directed by Tasos Psarras, about the great diva's family history, her musical studies, her collaboration with the Greek National Opera and the performances that she gave in Greece after 1957. It features audiovisual material including archive footage from the ERT Archive, the Greek Film Archive, the Alexis Minotis Archive, etc.
– "Time Machine – Maria Callas": an episode of the documentary series edited and presented by journalist Christos Vassilopoulos, dedicated to the great soprano, covering her childhood, her life at the time of the Nazi occupation and, of course, her career, from her very first steps to her worldwide success.
– "20th Century, Selections – Maria Callas": an episode of the documentary series (short portraits-tributes to important figures from the fields of culture, arts, and sciences) dedicated to Maria Callas.
– "The Era of Images – The Seven Deaths of Maria Callas": an episode of the documentary series curated and presented by Katerina Zacharopoulou, featuring the famous performance artist Marina Abramovich, whom Zacharopoulou met on the occasion of her opera project "The 7 Deaths of Maria Callas", presented at the Greek National Opera.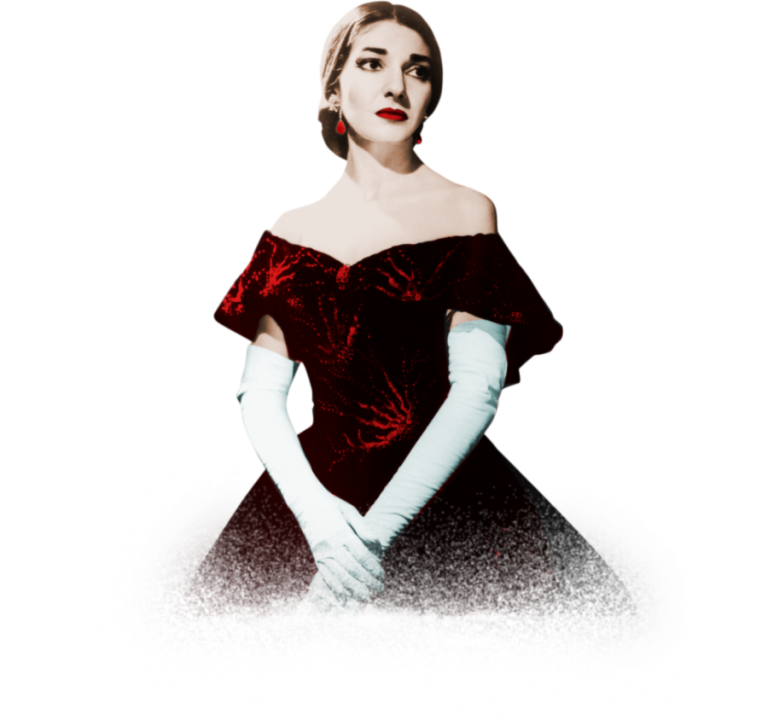 New documentaries will be added throughout this year, while some will also be screened at special events with an audience. You can watch the documentaries on the ERTFLIX online platform.
At the same time, podcasts, recorded interviews and rare audio documents from the ERT Archives will be posted on the "Voice of Greece" application. The first tribute to Maria Callas is "The Art and the Myth of Maria Callas", a series of 28 hour-long broadcasts from the archive of the Third Programme, produced and presented by Kyriakos Loukakos, which presents a journey through the life and art of Maria Callas throughout her career. The "Voice of Greece" application is available for Android, Apple and Huawei mobile phones and tablets.
Read also via Greek News Agenda: The Greek National Opera pays tribute to Maria Callas