The 21st Thessaloniki Documentary Festival (TDF) is to be held from the 1st to the 10th of March 2019. The Thessaloniki Documentary Festival, among the best documentary festivals of the European circuit, celebrates the art of documentary via a rich program of films, events and initiatives. TDF presents the International Competition for first or second feature documentaries, as well as the new VR / Virtual Reality films Competition section. In addition, TDF showcases various segments (Human Rights, Habitat, Memory/History, Food vs. Food, Music, Docs for Kids, etc.) as well as the large annual Greek documentary production. The festival's industry section Agora Doc Market, a well-established meeting point of film professionals from all over the world, presents the following sections: Docs in Progress, EDN Pitching Forum – Docs in Thessaloniki and Film Library. Last but not least, the Festival hosts a variety of parallel events -masterclasses, conversations, conferences and many more-, attracting more than 80.000 spectators and visitors during its 10-day edition.
The TDF is included -along with 28 leading film festivals- in the Documentary Feature Qualifying Festival List established by the Academy of Motion Picture Arts and Sciences. Thus the documentary that wins TDF's Golden Alexander Best Documentary–International Competition award automatically becomes eligible for Oscar consideration in the Documentary Feature category.
Greek News Agenda interviewed Eleni Androutsopoulou*, Head of the Greek Department of the Thessaloniki International Film Festival (TIFF) and Thessaloniki Documentary Festival (TDF), on this year's Greek documentaries. Eleni Androutsopoulou is Programmer and coordinates the implementation of the EU programs that the Festival undertakes. She has been with TIFF since 2005 (and Head of the Greek Programme since 2010). She overviews all films which are eligible for the Greek programs of TIFF and TDF, liaising with the local film community and supporting the film selection process. Androutsopoulou holds a B.A. in Business Management from the University of Patras and an M.A. in Cultural Policy, Management and Communication from Panteion University.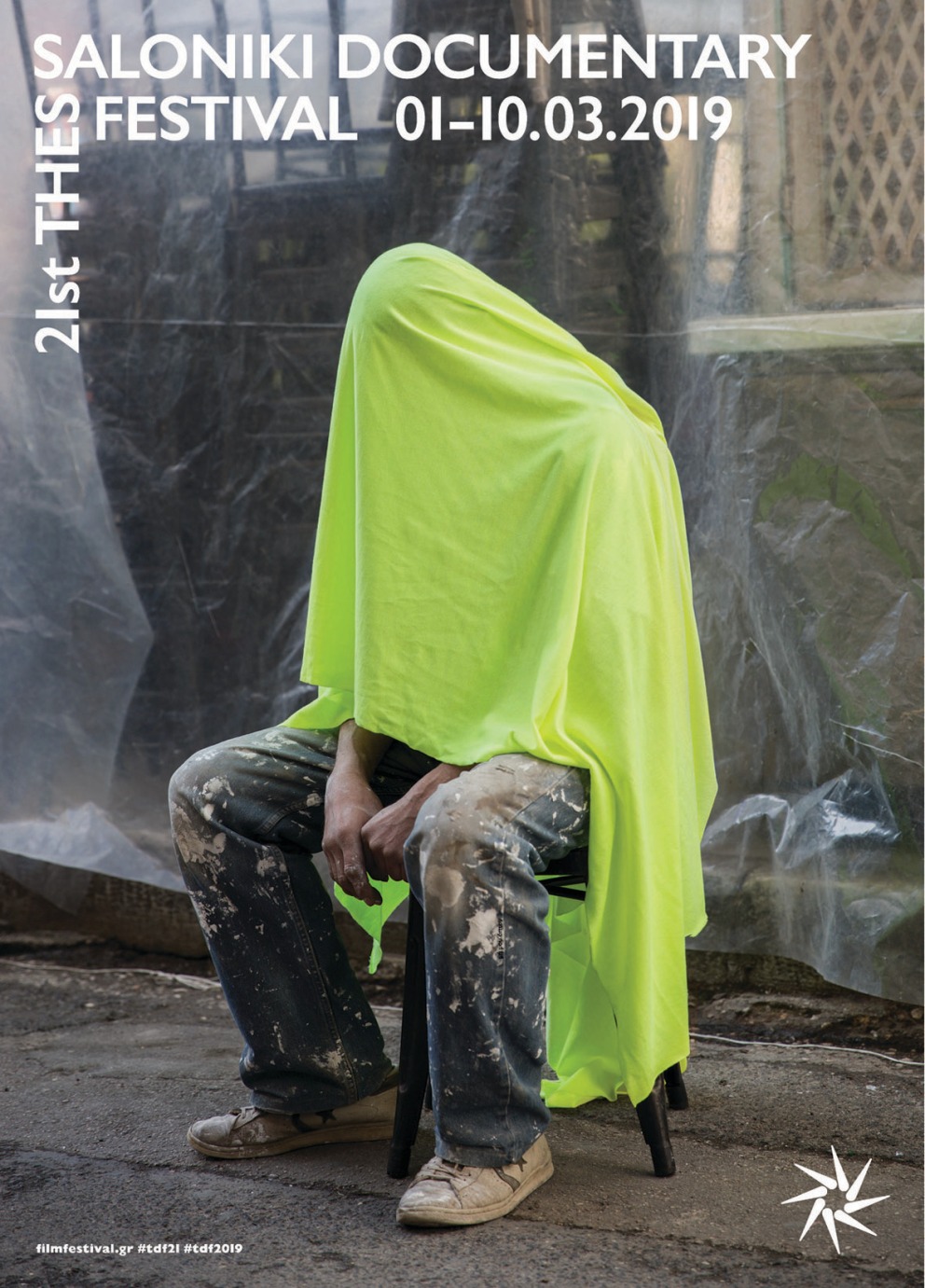 What is this year's Festival concept?
The signature event, as every year, is the International Competition section which was introduced three years ago. This year the festival selects the IC films -two of which are Greek- guided by"Touch me not" / "Noli me tangere", the phrase spoken by Jesus to Mary Magdalene when she recognized him after his resurrection and attempted to get close to him. The chosen films are the first or second films by the most promising directors from all over the world. The Greek films of this section are Fossils by Panos Arvanitakis, a young director/ photographer from Thessaloniki, which reveals how the Greek Public Power Corporation's activities have seriously transformed the environmental conditions in Eordaia, Northern Greece. The second film is Amygdaliá, a film about female immigrants reasserting their identities in contemporary Greece, and Christina Phoebe's directorial debut.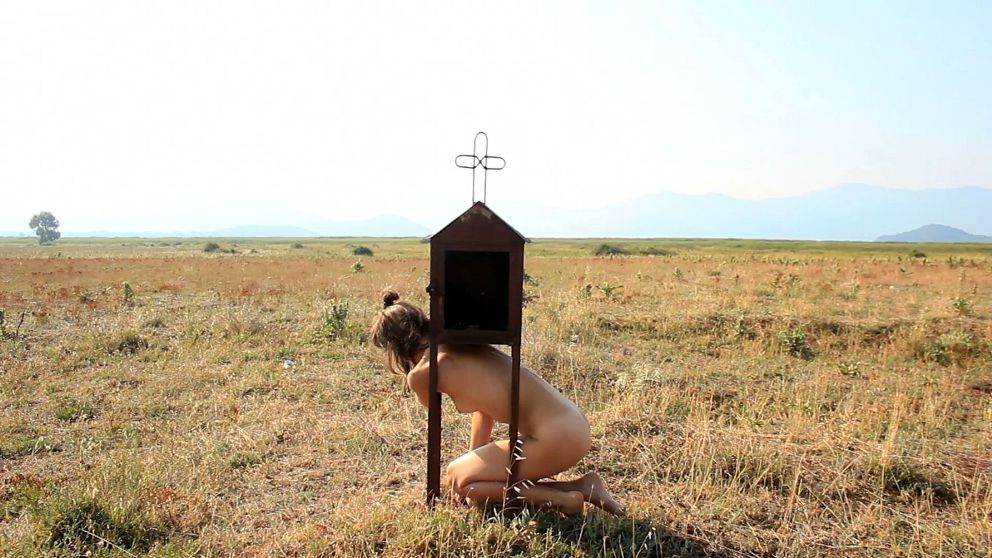 Christina Phoebe, Amygdalia (2019)
What were the selection criteria for the films in the International Competition section?
Each film has to be the director's first or second feature (more than 50 min) film. Of course it has to be interesting and fit each year's thematic concept. There is a three member committee consisting of film professionals that helps us in the film selection. This year's committee was made up by film maker Eleni Alexandrakis, journalist and director Nikos Megrelis, and film critic Aggeliki Stellaki. This committee views all films and helps us choose which films to include in various sections of the festival as well as the international competition section.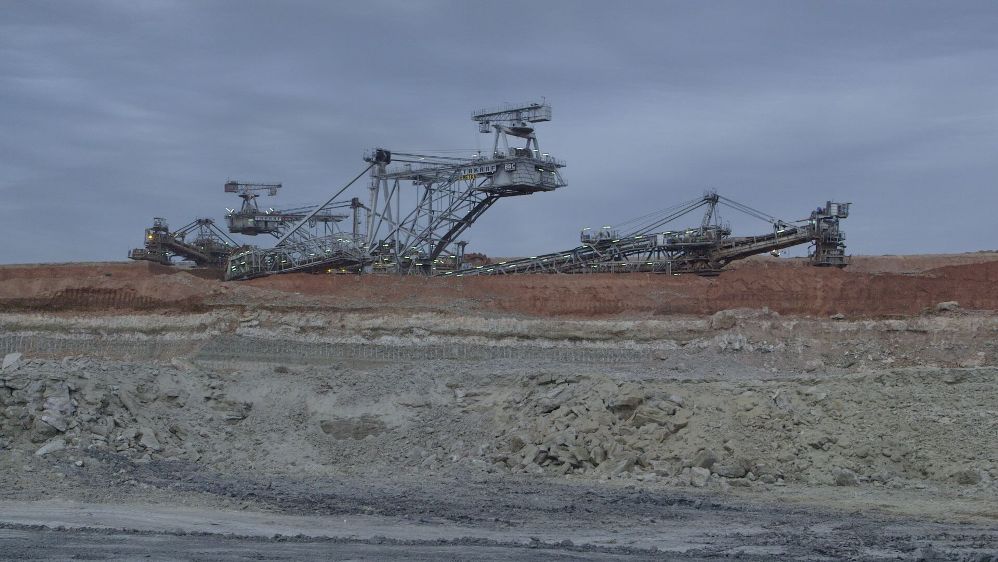 Panos Arvanitakis, Fossils (2019)
Which are this year's highlights as far as Greek documentaries are concerned?
It was a year of remarkable film admissions. 132 Greek films were submitted and we managed to include 81 of which 31 short and 50 feature Greek documentaries. We have a plethora of themes as well as directors of various backgrounds. There are many outstanding documentarists, including Marco Gastine, Stavros Psyllakis, an excellent filmmaker who has made many important films, Marianna Economou, whose film premiered in this year's Berlinale, multiawarded Dimitris Koutsiabasakos, a film maker with a very distinct personal style, Panagiotis Evangelidis, a documentarist and screenwriter, who works on very difficult gender and identity issues. Although I'm bound to forget many others, I'd like to also mention Angelos Kovotsos, Angelos Abazoglou, Andreas Siadimas, another copious film worker with his excellent film "Mataroa", Menios Karagiannis, Kaliope Legaki, Leonidas Vardaros and others. But we also have a lot of young blood, a new generation of documentarists and this is very encouraging.
We also have a wide palette of thematic units: Political documentaries, docs about the migration crisis, solidarity, environment, food, emblematic intellectuals etc. We have a rich programme catering for different tastes, so there are films of interest for everybody. The 21st TDF will also present a special documentary screening to honor the late Greek filmmaker Giorgos Karypidis (1946-2019). We will screen his film on painter Theofilos.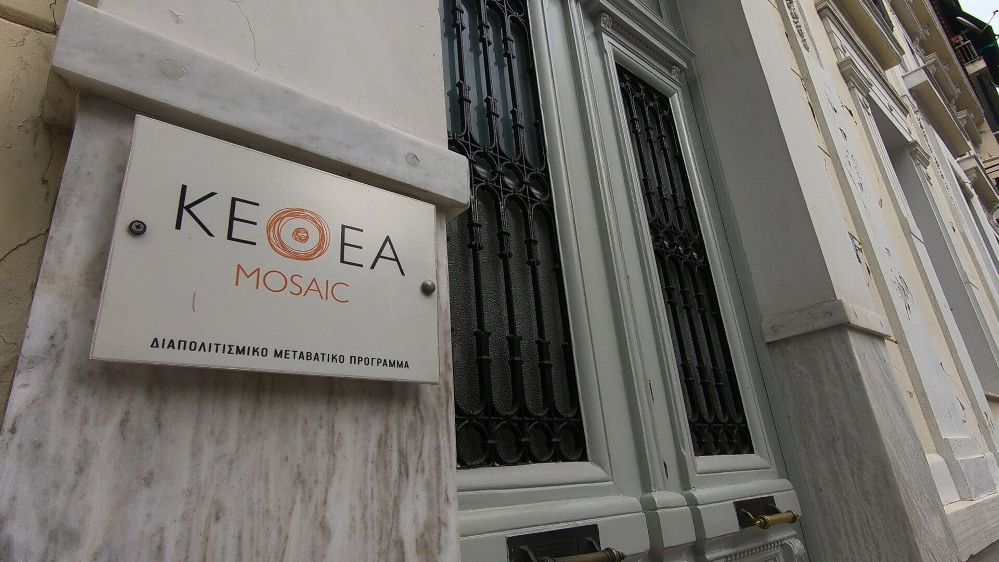 Yiannis Xirouchakis, KETHEA Mosaic: 15 years mosaic of emotions (2019)
The programme also includes journalistic documentaries. Has this kind of documentary evolved?
It has evolved a lot. Let's not forget that over the years journalistic documentaries have assumed a cinematic language. For example the new Aris Hadjistefanou documentary about the crisis in Venezuela, which is a hot topic, deals with the subject in a distinctively different way than that in the media. Documentaries are an alternative source of information and they always have their place in the Festival. The pioneers for Greece in this kind of documentary were Stelios Kouloglou and Yorgos Avgeropoulos. Their films have evolved over the years as well as their cinematic expression, that's why many of their films were distributed in cinemas. In a way, they have created a tradition and many others have followed their path.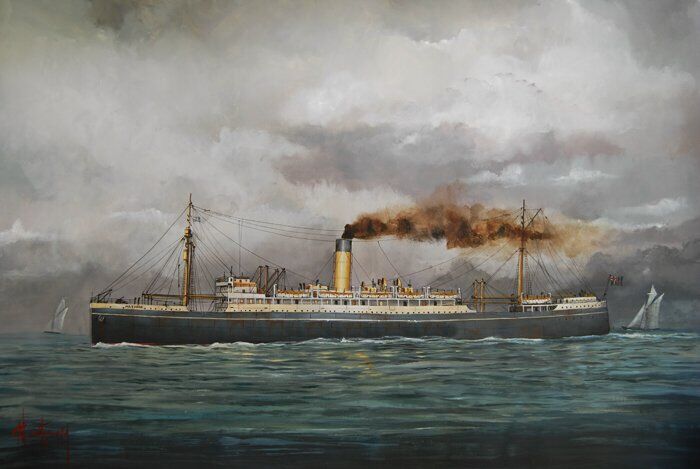 Andreas Siadimas, Mataroa. The journey goes on… (2019)
Last year it was the Festival's twentieth anniversary. In an interview with Dimitris Kerkinos , he mentioned the educational role the Festival played in familiarizing the audience with documentaries. Do you think that audience standards have risen as regards documentaries?
I believe that the Festival was a catalyst as far as educating the audience in documentaries, especially creative documentaries. When Dimitris Eipidis introduced the Documentary Festival, the audience interested in documentaries was very small and it was also oriented towards wild life and nature documentaries. The Festival audience grows every year. The people who view documentaries at the Festival and on TV are steadily on the increase. The Public Broadcaster and other channels have included documentaries in their programming and this proves there is a rise in demand.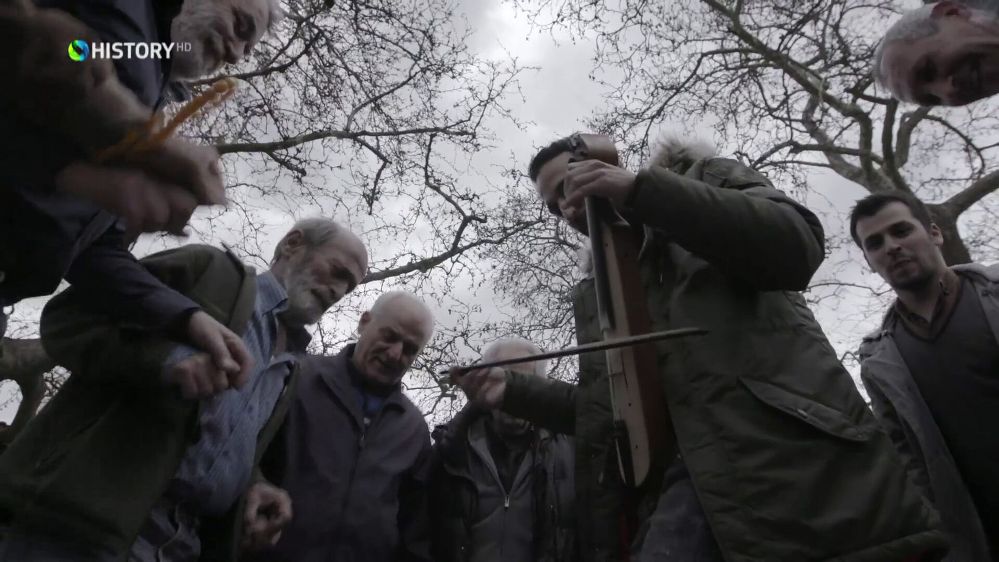 Angelos Kovotsos, The Pontic lyre they gave me (2018)
Does the Festival audience prefer specific film makers or genres?
We try to ensure a big variety of documentaries to cater to as many viewers' choices as possible. Music documentaries are a very popular category, always with a big audience. It's usually about famous musicians, which adds to its popularity. I believe that there is no specific trend, but it's sure that current affairs are of interest to the audience.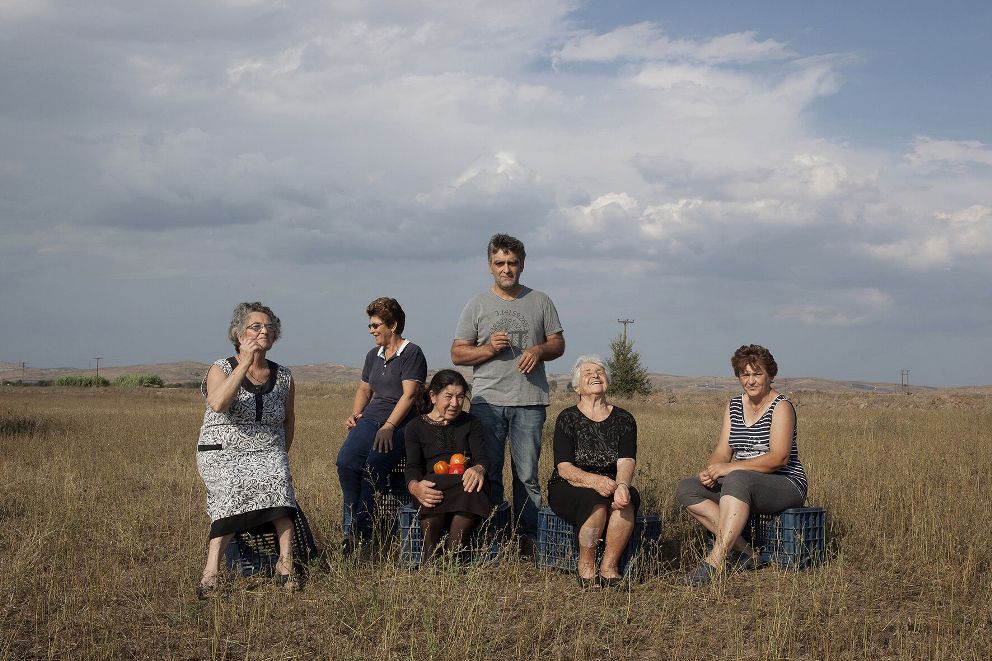 Marianna Economou, When tomatoes met Wagner (2018)
How has the industry section of the Festival, the Agora Doc Market, helped Greek documentary production?
The industry section is a set of tools and another part of the Greek documentarists' education that gave them the possibility to make use of their talent. Agora offers channels of communication with producers. Through Agora, very important film professionals are able to view Greek films, meet the film makers and get to know Greek production. Over recent years we have been offering a new service for Greek filmmakers. There is a specialized match making service that tries to facilitate their contacts and networking with international producers and distributors. There is also Docs in Progress, where works in progress are screened. This is also a way of networking with other film professionals. For example, Marianna Economou's film "When Wagner met tomatoes" was presented last year where it was awarded by the Greek Film Center. It was also presented by our festival as a work in progress at the Cannes film festival. We believe that these actions contributed to this film's success and its selection for the Berlin film festival.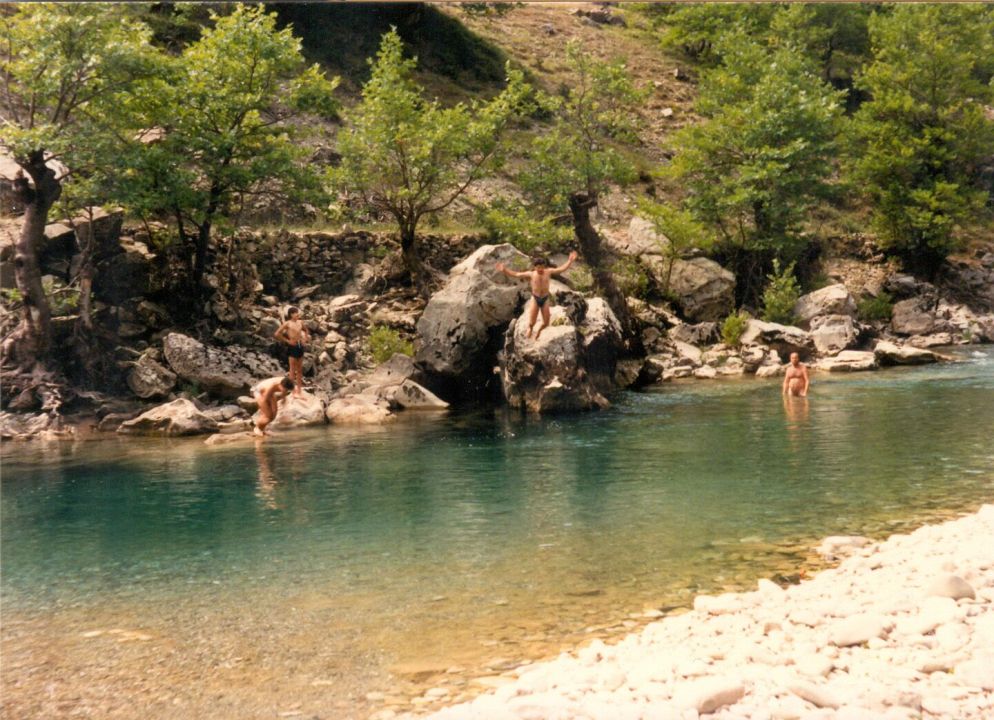 Dimitris Koutsiabasakos, Heracles, Achelloos and Mesochora, 2019
How do Greek Documentaries fare in Europe?
They stand on equal ground in the international scene. Greek documentaries have been successful at important festivals abroad. Audiences welcome Greek films; there are co-productions with other countries, either through the EU Media Programme or through the collaboration of Greek directors and producers with companies abroad. So we can conclude that Greek documentaries score high at European and international level.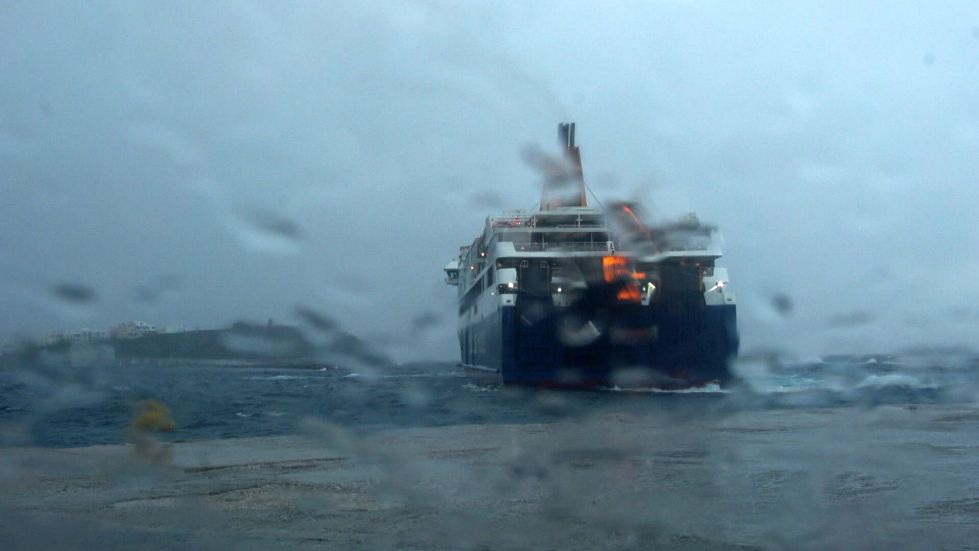 Kalliopi Legaki, When the south wind blows (2019)
How would you explain the increased visibility of Greek cinema in recent years?
Basically I would say that the success of Greek films, both fiction and documentary, in terms of their participation and awards at Festivals abroad has increased public awareness on the potential of Greek cinema and the interest of the public. The high quality of films is also communicated by word of mouth. We shouldn't forget the Festival's role in promoting Greek Cinema which brings less commercial films closer to the audience.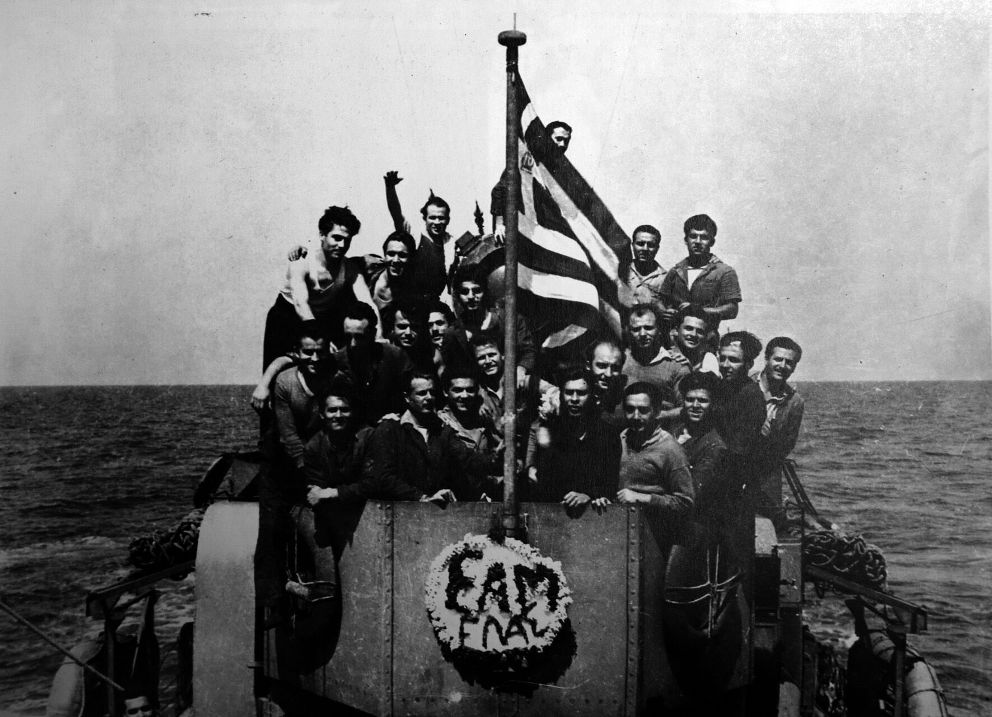 Leonidas Vardaros, The anti-fascist struggle in the Middle-East (2018)
What was the contribution of Greek documentaries to cinematic language?
A documentary is a personal genre. Every documentarist has his/ her personal way of narration and his relation to his characters. Thus the personal narration traits of Greek documentarists create another dimension in cinematic language. I would like to add that since Greece has come into focus in recent years due to the economic and the migration crisis, there was a big interest from the international community for these issues and developments in Greece. Greek documentarists have offered comprehensive information on the country's difficult circumstances.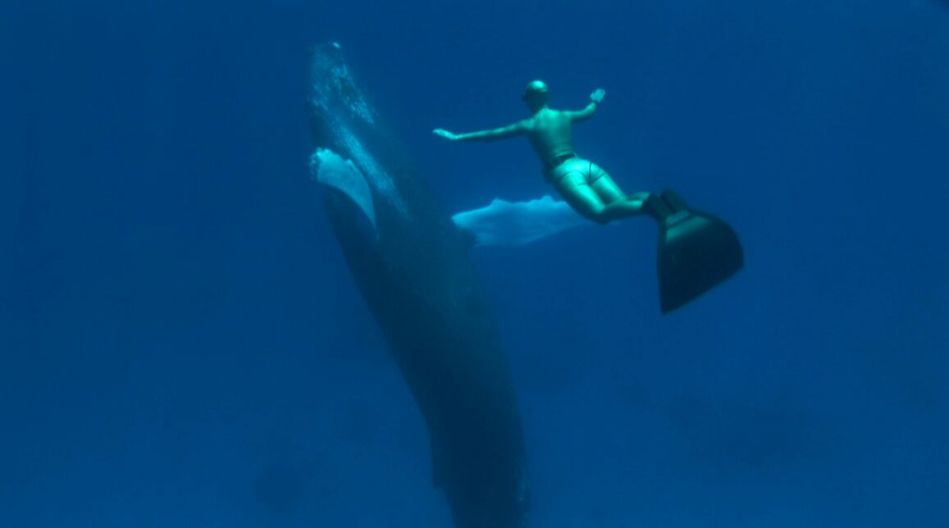 Louie Psihoyios, The Cove, USA (2009)
Would you like to tell us a few things about this year's carte blanche to Louie Psychoyios?
We are very happy and honored to have this internationally renowned film maker of Greek origin with us. He will present some of his favourite films and discuss them with the viewers. His emblematic film "The Cove" will be screened and he will be awarded the Honorary Golden Alexander life time achievement award. He will share his environmental concerns which connects to our "Why look at animals?' tribute.
* Interview by Florentia Kiortsi
Read also: Everything you wanted to know about the 20th Thessaloniki Documentary Festival: Interview with Dimitris Kerkinos