With 153 votes in favour and 145 against, the Greek Parliament approved on Sunday (22.5) an omnibus reform bill with the last prior actions needed to conclude Greece's economic programme review. The bill introduces a further 1.8 billion euros in tax hikes and more austerity reforms to reach a 5.4billion euro prerequisite savings for the country, as well as a contingency mechanism to further slash spending in case of budget overruns and the framework for a vast new privatization fund, which will manage almost all state property.
The government of the left-led SYRIZA-ANEL coalition saw all 153 of its MPs back the multi-bill in parliament, paving the way for the Eurogroup meeting tomorrow (24.5) to agree to unlock more bailout funds and begin talks on debt relief. However, Syriza MP Vassiliki Katrivanou voted for the legislation only "in principle" but against the articles concerning the Privatization Fund and the IMF's Contingency measures, and she later resigned from the SYRIZA parliamentary group.
"Today we close a difficult circle for the country and take one step towards the conclusion of the review […] As of today, we are sending Europe the message that Greece had done all that was required of it. It is time that they keep their word now too", Prime Minister Alexis Tsipras said.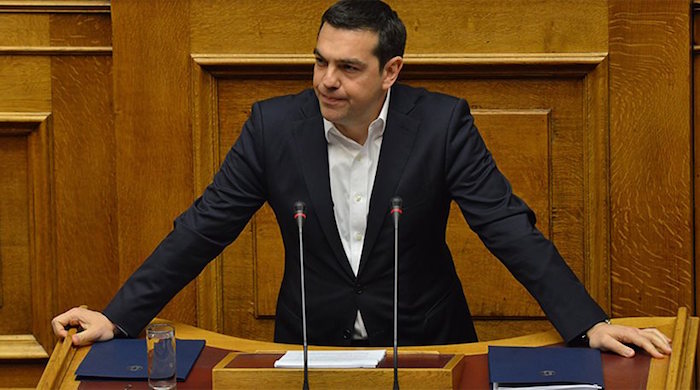 The government and opposition parties traded accusations in heated debates in Parliament ahead of Sunday's critical vote. PM Tsipras blamed the main conservative opposition 'New Democracy' Party and other centrist parties for not proposing any real reforms, but siding with the harshest positions of the creditor institutions in their demand for tough austerity. "What we are voting on is completely within the framework of the deal we agreed with Greece's lenders last August", said Tsipras, accusing the opposition for having supported last August's third bailout deal, but not the laws that have been voted on as prerequisites for concluding the assessment. The Premier insisted that the coalition will see out its full four-year term with 'New Democracy' losing again the next election in 2019.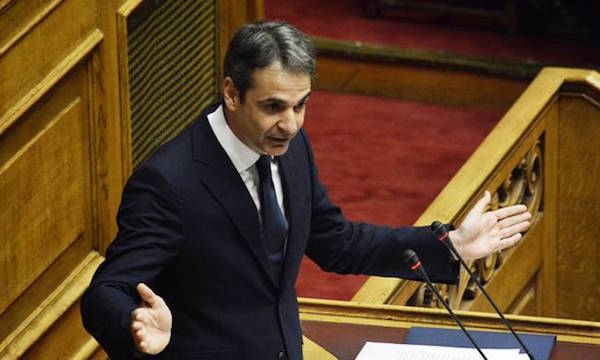 Earlier, 'New Democracy' leader Kyriakos Mitsotakis accused the Prime Minister of lying and cynically deceiving Greek voters and criticized the government of having lost the trust of creditors, whilst ceding Greece's sovereignty by giving them a key say in future privatizations for a term of 99 years. The country is paying the price of the government's lies, he said, and called for an early election as the only way for the country's problems to be dealt with.
Greece now expects to close at tomorrow's Eurogroup (24.5) the first assessment of its economic programme, freeing loan disbursements that will open the door to debt relief talks and to economic recovery. Many Europeans though, mainly led by Germany, are still at odds with International Monetary Fund's proposals for a generous debt cut, albeit with more austerity measures.
TAGS: ECONOMY & DEVELOPMENT | GOVERNMENT & POLITICS | REFORMS