Following the new EU-Turkey deal agreed last Friday (18.3) to address the refugee and migration crisis in Europe and stem the migration flows from Turkey, Greece and the European Union began putting in place the people and the facilities needed to implement the plan, as over the weekend hundreds continued to arrive on Greek island shores via Turkey, raising the total number of stranded refugees and migrants in Greece to over 50.000.
All sides hailed the agreement, with cautious optimism regarding its implementation, which foresees Turkey taking back all migrants and refugees, including Syrians, who cross to Greece illegally across the Aegean. In return, the EU will take in a total of up to 72,000 Syrian refugees directly from Turkey and reward it with more money, early visa-free travel and faster progress in EU membership talks. Those arriving in Greece from now on will be sent back, beginning 4 April 4, once they have been registered and their individual asylum claim processed.
Greek Prime Minister Alexis Tsipras welcomed the plan, which could prove successful if there is immediate implementation as well as a notable reduction in refugee flows from Turkey, and hailed the EU's success in achieving a common humanitarian approach to an international refugee crisis affecting Europe. "Greece has scored a diplomatic success, cooperating with Cyprus to prevent Turkey from putting on the table unreasonable demands concerning aspects of the Cyprus issue", Tsipras added, echoing Cyprus President Nicos Anastasiades's satisfaction over the outcome of the Summit and the EU-Turkey agreement.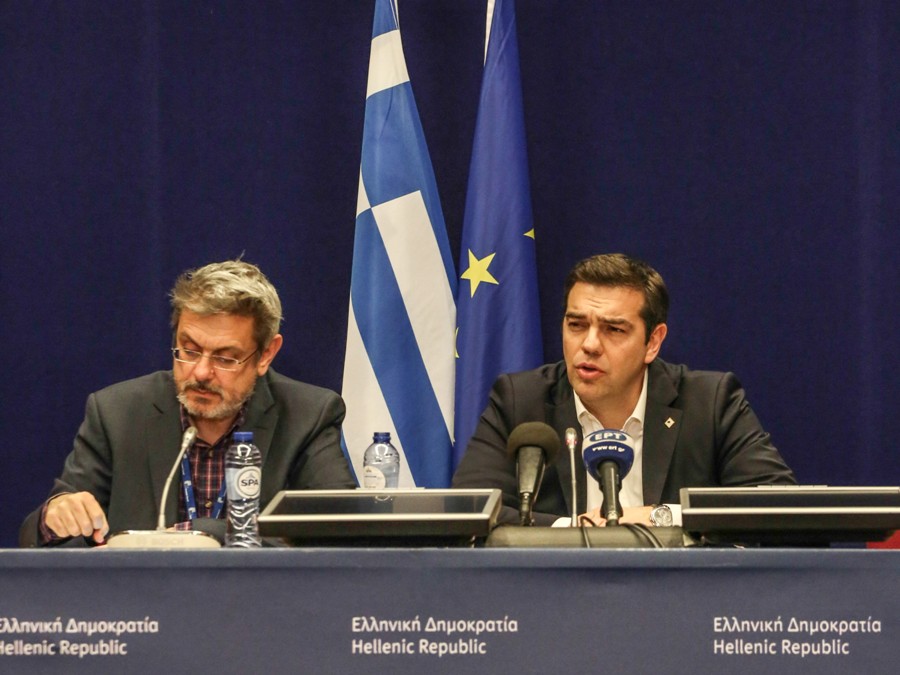 The Greek PM noted that for the implementation of the plan, Greece will receive immediate European support in terms of both personnel and resources, while he expected a reduction of migration flows by creating strong disincentives for refugees and migrants and by taking action against traffickers operating along the Turkish coast, along with NATO's assistance across the Greece-Turkey's maritime borders.
Greece still needs to make improvements to its asylum service and judicial system so that each case can be examined individually before people are returned to Turkey. European Commission President Jean-Claude Juncker appointed Maarten Verwey as the EU Coordinator to implement the EU-Turkey plan, while an extra 4,000 staff (workers, asylum and security experts, judges and interpreters – 2,300 provided by the EU), are expected in Greece in the next days to assist in managing the flow. A cabinet meeting, chaired by Greek Prime Minister Alexis Tsipras, decided over the weekend the establishment of a Government Council for Refugee and Migration Policy to focus directly on implementing the plan and to prepare legal adjustments required so that asylum applications are processed within days with full respect to international legislation and asylum safeguards.
TAGS: FOREIGN AFFAIRS | GOVERNMENT & POLITICS | MIGRATION | REFUGEE CRISIS