Prime minister Alexis Tsipras concluded today (6/7) a successful five-day official visit to Beijing and Shanghai aimed to broaden the strategic importance of Sino-Greek cooperation and lure Chinese investments to Greece.
Both sides appeared very pleased with the results of the visit, hinting that the agreement to sell the majority stake (67%) and the management of the Port of Piraeus to Chinese shipping and logistics giant COSCO, for around 400 million U.S. dollars, is the 'dragon head' in the decade-long comprehensive strategic partnership between Greece and China, leading to wider cooperation in various sectors and establishing Greece as a key hub between China and Europe, in the framework of Sino-EU cooperation and Beijing's "One Belt One Road" (OBOR) strategic vision. Piraeus is home of Greece's shipping industry and one of the largest ports in the Mediterranean, and Cosco uses Piraeus as a transshipment hub for Asian exports to Europe arriving on container vessels from China, given its proximity to the Suez Canal.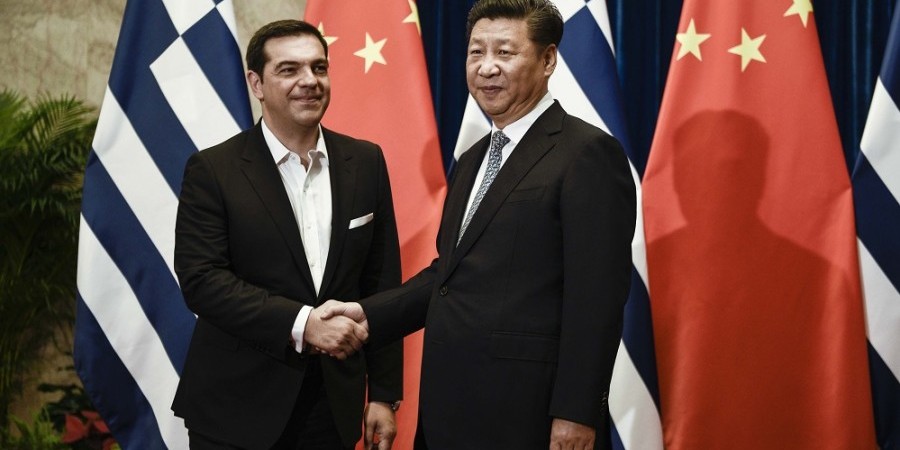 The visit heralds a "better future for Greece" in the beginning of a new phase of Sino-Greek relations, said Tsipras following talks with Chinese President Xi Jinping yesterday in Beijing (5/6), who confirmed that "Piraeus will create new prospects for broadening Greek-Chinese cooperation in transport, infrastructure, telecoms and shipping." The two leaders discussed Greece's investment proposals in six sectors (economy, banks, tourism, research and innovation, Greek exports and culture) and Xi Jinping confirmed his interest in also upgrading political dialogue and cooperation in tourism, culture and sports sectors.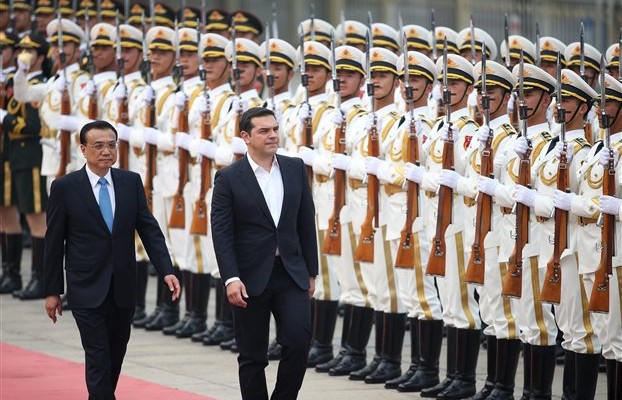 On Monday (4/7), PM Tsipras discussed a series of actions aimed at boosting bilateral cooperation with his Chinese counterpart Li Keqiang, while presenting Greece's six investment proposals: Chinese participation in tenders for the Thriasio Freight Center and Crete's Kasteli airport as well as involvement in shipyard building in Greece; investment in the Greek banking sector, newly bolstered by a second round of recapitalization; expanding on Greek agricultural and food exports to China; the creation of a research and development centre in Greece with Chinese assistance; investment in tourism infrastructure and the creation of direct flights between Athens and Beijing; and bilateral cooperation in the culture and education sectors.
Chinese Prime Minister PM Li Keqiang said that China will help Greece become stronger inside a stronger Europe during the second decade of the Sino-Greek comprehensive strategic partnership, with sustainable and balanced trade growth and closer links in culture, education, science and tourism. A number of agreements on bilateral cooperation were signed on Monday in science and technology, culture and education, investments and exports, including a three-year agreement to promote tourism between the two countries and the possibility of direct flights between Athens and Beijing.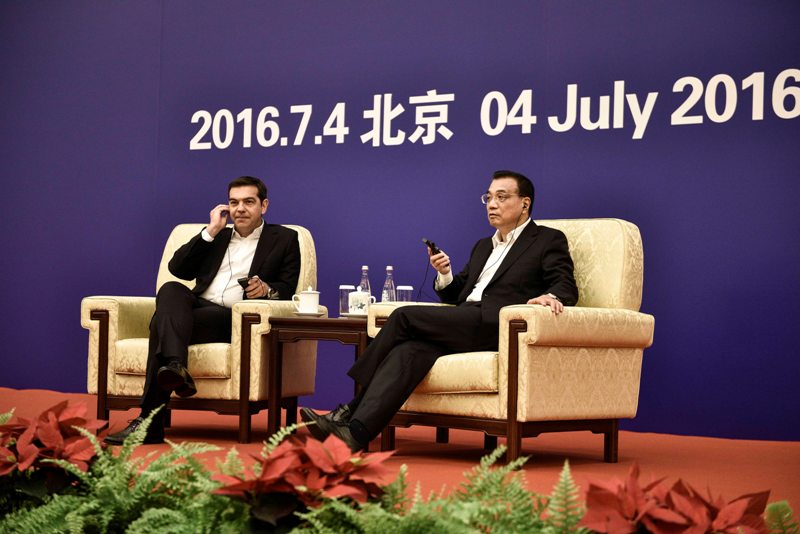 "Greece is entering a new phase […] a new period of recovery and regaining the confidence of investors in the prospects of the Greek economy", Tsipras told a business forum in the Chinese capital later on Monday (4/7), stressing that Greece and China must strengthen their ties of friendship and cooperation during this new hopeful period, in the midst of Greece's efforts to reform the state and the country's orientation towards growth, using its geopolitical position and comparative advantages. The strategic importance of the Sino-Greek partnership had been also reaffirmed earlier at a meeting with the President of the People's Congress, Zhang Dejiang.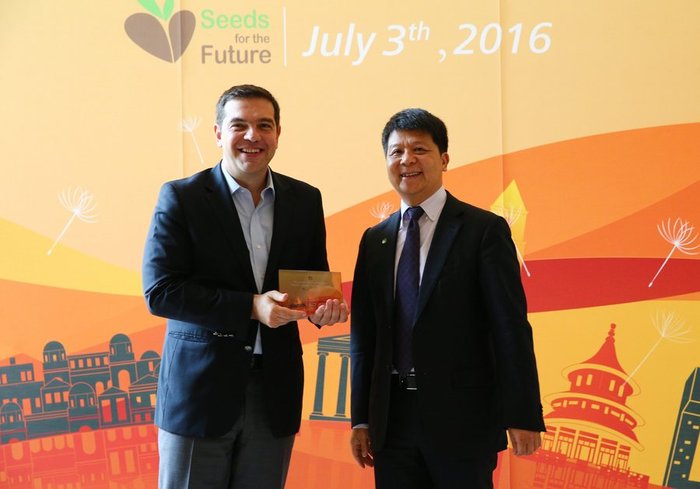 Over the weekend (2-3/7), Tsipras met with Wang Jianlin, chairman of real estate developer Wanda Group and the richest man in China, who, according to the Greek side, expressed interest in the mass promotion of tourism to Greece among Chinese consumers, as well as the possibility of setting up movie industry facilities in Greece. Tsipras also visited the Beijing headquarters of technology giant Huawei Technologies Co of Huawei, China's largest manufacturer of telecommunications equipment, where he proposed collaboration for the creation of a technology park in Athens and cooperation with the Greek technology city of Thessaloniki. Huawei announced the launch of a three-year programme to educate Greek students in its cutting-edge technologies.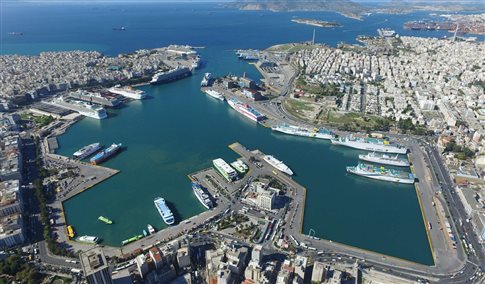 The Greek premier concluded his visit in Shanghai (6/7) where he was promised 500 million euros additional investments to the port of Piraeus by the Chairman of COSCO Xu Lirong, aimed at attracting more major cruising firms to use the port as a base and upgrading the port's infrastructure for the storage and transportation of containers. While in Shanghai, Tsipras also held meetings with the tech giant ZTE group, seeking a strategic partnership to take advantage of Greece's geographical position and highly skilled workforce, so as to extend the group's advanced technology activities in Europe, as well as with the global online sales leader Alibaba, which plans to develop electronic trade between Greece and China and make available Greek products and services to its global users.
TAGS: BUSINESS & TRADE | FOREIGN AFFAIRS | INNOVATION | INTERNATIONAL RELATIONS | SHIPPING