One of the biggest Greek research institutions, FORTH (Foundation for Research and Technology – Hellas), has developed patents and technologies that found their way to global business giants such as Apple, while success stories, such as the listing of Advent Technologies -a FORTH spinoff- on Nasdaq with a stock market value of over 700 million dollars, push Greeks who now excel at prestigious Universities abroad to compete for a position as a researcher in Greece.
FORTH President and Professor of Medicine at the University of Crete, Nektarios Tavernarakis gave an interview to the Athens News Agency* on the global success of research produced at FORTH, as well as how this high quality research and the important steps have been taken in order to simplify the procedures have created a trend of "brain gain" as Greek researchers working abroad are returning to Greece.
This article is a translation** of the article originally published by the Athens News Agency.
FORTH spinoff technologies that became global
At the moment, the staff of FORTH in its eight Institutes – in Heraklion, Rethymno, Chania, Patras, Ioannina, Volos, Thessaloniki – exceeds 1500 members (107 Researchers, 156 Associate Faculty Members, 607 scholarships per year, 648 specialized scientific, & support staff) and 330 regular staff. The funding of the Foundation comes at a rate of 80% from external sources and reaches 42 million euros from competitive, European and national programs. In terms of the European program "Horizon 2020" in the ranking of top European institutions, based on competitive research and technology programs funded, FORTH ranks 10th, while the total funding of FORTH researchers by the European Research Council exceeds 36 million Euros.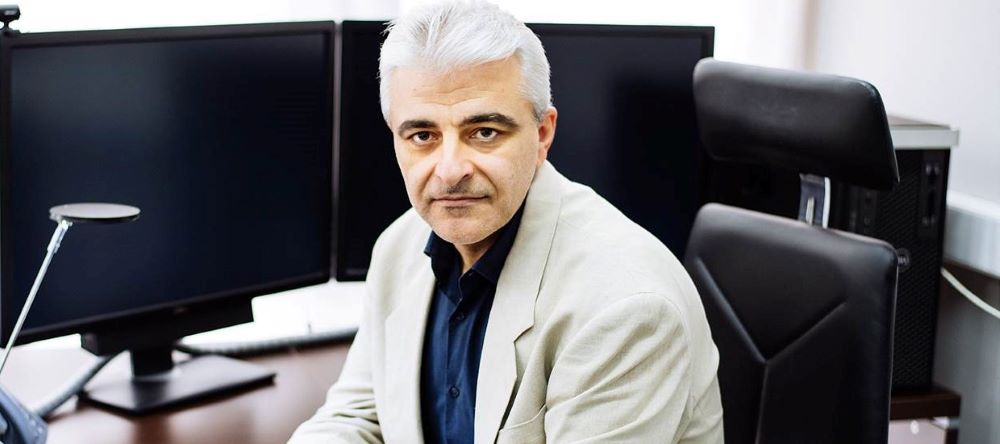 FORTH President and Professor of Medicine at the University of Crete, Nektarios Tavernarakis
Nektarios Tavernarakis notes that FORTH "has achieved significant successes; it is at the top of the list in Greece in terms of funding from EU Competitive Programmes. In fact, today hundreds of research programs are being implemented in the Foundation, something that has led to an increase in staff in order to meet the needs", adding that "the Foundation has more than 100 active patents in various fields –from biology, biotechnology, clinics to lasers", and that "more than 45 spin-off companies that were created at FORTH have succeeded".
A prime example of that success is FORTHNET, the very first internet provider in Greece, which was a FORTH spinoff: "later on the company was listed on the stock exchange, the shares were sold, and it became an independent company", observes Tavernarakis.
Another successful FORTH spin-off isthe aforementioned "Advent Technologies", a company active in the field of fuel cells and hydrogen technology that was recently listedon the Nasdaq stock exchange. Advent was founded in 2005 on the initiative of researchers working at FORTH's Institute of Chemical Engineering (ICE-HT) and collaborating professors from the University of Patras. The company specializes in the production of next generation fuel cells, which convert hydrogen and other renewable fuels into green electricity. "Advent was a spin-off of FORTH and the CEO of the company was our researcher at the Institute of Chemical Engineering in Patras, where this technology was developed. Today ICE-HT continues to develop innovative cutting-edge technologies. We are very active in the field of hydrogen, that is to say in the utilization of this technology, for example in the creation of hydrogen batteries that can be used in cars, ships and airplanes. We are very active in the energy sector overall because we are particularly interested in the green transition to renewable energy sources such as hydrogen; also for example in the development of photovoltaics from advanced materials that are much more efficient than those already available on the market, as well as in the alternative exploitation of the country's the mineral wealth", the president of FORTH points out.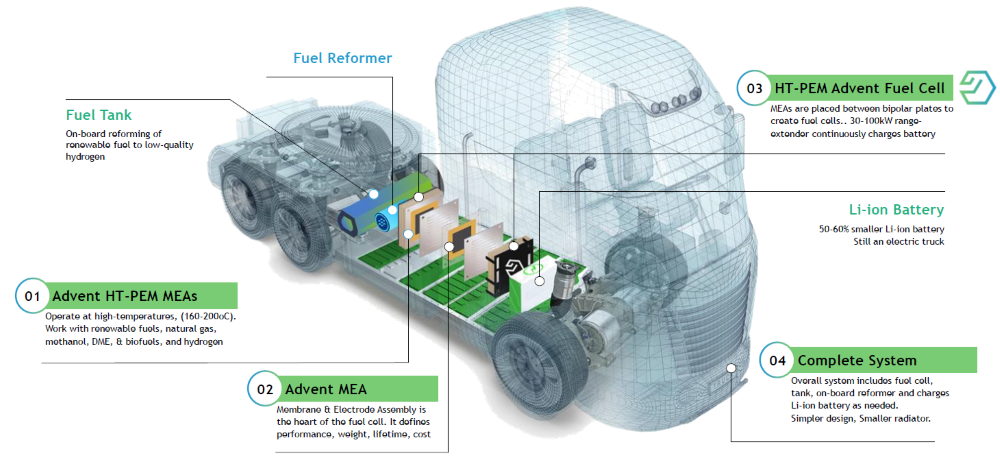 Another promising spin-off founded at FORTH is Biomimetic, which utilizes a patented innovative technology developed by researchers working at the Institute of Electronic Structure and Laser (IESL). "Biomimetic is inspired by nature, by how biology creates structures in order to create materials with specific properties, such as materials that are cannot be engraved, materials that cannot get wet. There is a lot of interest in such materials from mobile phone companies, such as waterproof and unbreakable screens. At the moment, we an in discussion withs Apple to apply this specific technology to the company's mobile phones", Tavernarakis announces.
Combining principles of medicine, neuroscience, pedagogy, mathematics and computer science, OramaVR is spin-off coming out of the Institute of Informatics that has developed "MAGES", a software that is the world's first, hyper-real virtual reality platform used for medical education and teacher performance evaluation. The project has won the trust of institutions such as the University of New York, the University of Geneva, the University of Sydney, the University of Southern California, the National Kapodistrian University of Athens, and the Swiss medical group Inselspital of the University of Bern.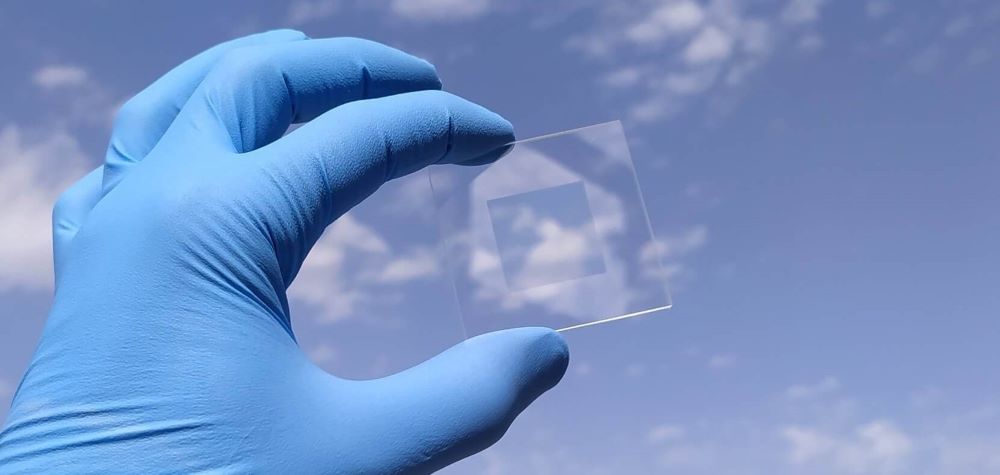 The company PCN Materials, a spin-off from the Institute of Electronic Structure and Laser produces photocatalytic materials that decompose pollutants and eliminate bacteria and viruses, significantly improving the quality of inhaled air of indoors spaces such as hospitals, schools, hotels, biological centers, nursing homes, etc. Their technology has been shown to be extremely effective in combating diseases caused by pathogenic microorganisms and related to the upper respiratory tract, such as asthma and bronchitis.
Other technologies developed by researchers at the Institute of Electronic Structure and Laserthat have gained international acclaim are the laser systems used to clean the Caryatids, and "such systems have been adopted by China in the Forbidden City of Beijing to preserve its own antiquities. In other words, these are technologies that have been very much tested." Technologies for the protection of works of art have also been developed, using graphene, a material with important properties, which "creates an insulating layer over works of art and protects them from the effects of the environment, oxidation, and wear and tear".
Finally, FORTH has developed and made available to the Greek state a series of technologies and applications for dealing with the pandemic. Among other things, we developed PCRdiagnostic tests, which are used in the field as easily as rapidtests but with molecular accuracy; an application for monitoring the health status of patients with COVID- 19 for the duration of their stay at home; a platform for COVID-19 contact tracking, as well as the development and implementation of 3D printers that create protective gear for hospital.
«We wanted to contribute in tackling the pandemic, so FORTH has mobilized to turn its research toward biotechnology and biomedicine, and everything that has to do with the early detection and treatment of coronavirus," said Mr. Tavernarakis.

From Brain Drain to Brain Gain
FORTH is recording a very strong tendency for the return of Greek scientists who left the country during the years of economic crisis. In the heavily globalized environment of scientific research, this "brain gain" is fuelled by the quality and international reach of the research produced at FORTH.
FORTH President Nektarios Tavernarakis confirms this growing trend: "Recently we advertised some research positions in various Institutes of the Foundation, and the interest in these positions exceeded all expectations. For each researcher position we announced, we received more than 70-80 top-level applications from people who are pursuing postdoctoral research at renowned universities abroad, such as Harvard, MIT, and Cambridge, and who are interested in returning to Greece."
"Us Greeks who have lived abroad, love Greece and returning home is always on our minds", he observes, adding that "what made people hesitate in previous years was the uncertainty of what they would find upon their return", but if given the right conditions and a favorable environment so that they can do their job smoothly, without lacking anything in comparison to what they could do abroad, then they have no reason not to return."
When it comes to facilitating the recovery of Greece's scientific human capital, Tavernarakis estimates that in recent years "very important steps have been taken in order to simplify the procedures, to reduce the bureaucracy", as "research is a process that it is globalized – perhaps the most globalized human activity, because the competition arena is the whole world, not a specific country, Institute, or University. A researcher that aspires to publish their research in Nature or wants to get funding from the European Research Council, does not compete just with their colleague at the laboratory next door, or at the next city.
Scientific researchers compete with the global research community, so they must operate in terms of international competition. They are evaluated only as researchers and on the merits of their research proposals, it does not matter if they are Greek or German. That is why Greek researchers must work in an environment that provides them with conditions of competitiveness, this is very important", concludes the president of FORTH.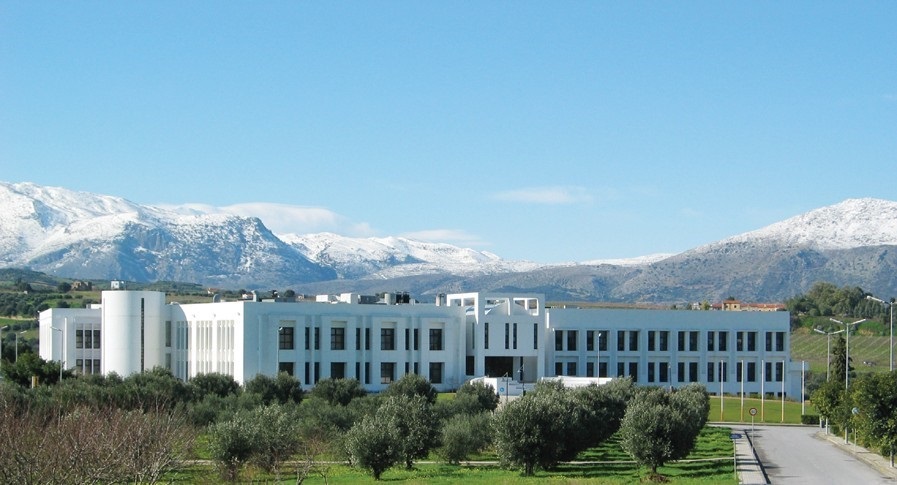 *Interview by Smaro Avramidou
**Translation by Ioulia Leivaditi
TAGS: RESEARCH