The web portal Study in Greece is campaigning for the promotion and international visibility of Greek Universities and the comparative educational advantages of our country. In particular, the campaign focuses on the foreign language study programmes that Greek Universities offer to Greek and international students. The initiative is supported by the General Secretariat of Higher Education of the Ministry of Education and Religious Affairs and the General Secretariat for Greeks Abroad and Public Diplomacy of the Ministry for Foreign Affairs. In this context, a number of educational programmes and actions are presented in detail on a regular basis, such as undergraduate and postgraduate programmes, summer schools etc, to inform international students about the many foreign language options offered by Greek Universities.
Study in Greece interviewed Professor Konstantinos Kormas, director of the cutting-edge international MSc HosMic "Host – microbe interactions" offered at the University of Thessaly (UTh), about the programme, its features and what it has to offer to international students.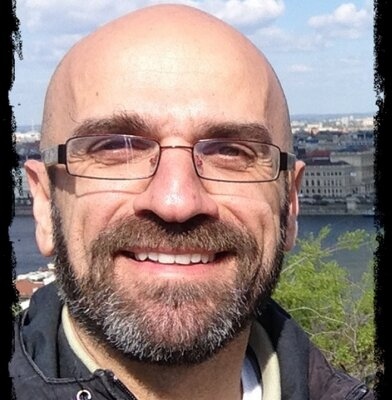 Konstantinos Kormas is Professor of Microbial Ecology of Aquatic Environment at the Department of Ichthyology & Aquatic Environment at the University of Thessaly. He leads the Microbial Communities and Habitats in Aquatic Environments Laboratory (MiCHAEL). The team's research interests focus on the diversity and ecological role of prokaryotes and unicellular eukaryotes in the aquatic environment, with special emphasis on the associations and interactions of symbiotic microorganisms with aquatic animals. He is the author/co-author of 115 peer-reviewed papers, 9 book chapters and one book in Greek ("Ecology of aquatic microorganisms").
Mr Kormas, please tell us a few words about the pioneering MSc programme in Host – microbe interactions (HosMic) offered by the University of Thessaly- its content, its spirit and its teaching objectives.
The idea of establishing HosMic was a rather collective one. A couple of years ago, along with other colleagues from close -but also not so close- biological disciplines, we realised that microbes could bring us professionally much closer. And what a better way to do this, than to involve students, as well! In parallel, we realised that no MSc programmes dedicated to this rapidly progressing scientific field are available to the students at Greek universities but also at other universities abroad. Iacta alea est!, and the decision was taken to start working on the essence and formal aspects required for the establishment of the HosMic MSc programme at the University of Thessaly (UTH).
I think that its title really tells how specialised it is, but I need to stress out that in HosMic we almost exclusively focus on animals/plants/microbes-microbes interactions and not on human-microbe interactions. This is clearly reflected in its taught modules, five in total. In HosMic, from its designing phase already, we wanted students to dive in this scientific field mostly by research, or in other words to learn-by-research, so the students are specialised in their field of choice via research-centric activities. For this, we kept the number of students per year low (max. 15) and their thesis is scheduled to last a full 8-month, through which they will learn the scientific process via investigating specific host-microbe interactions.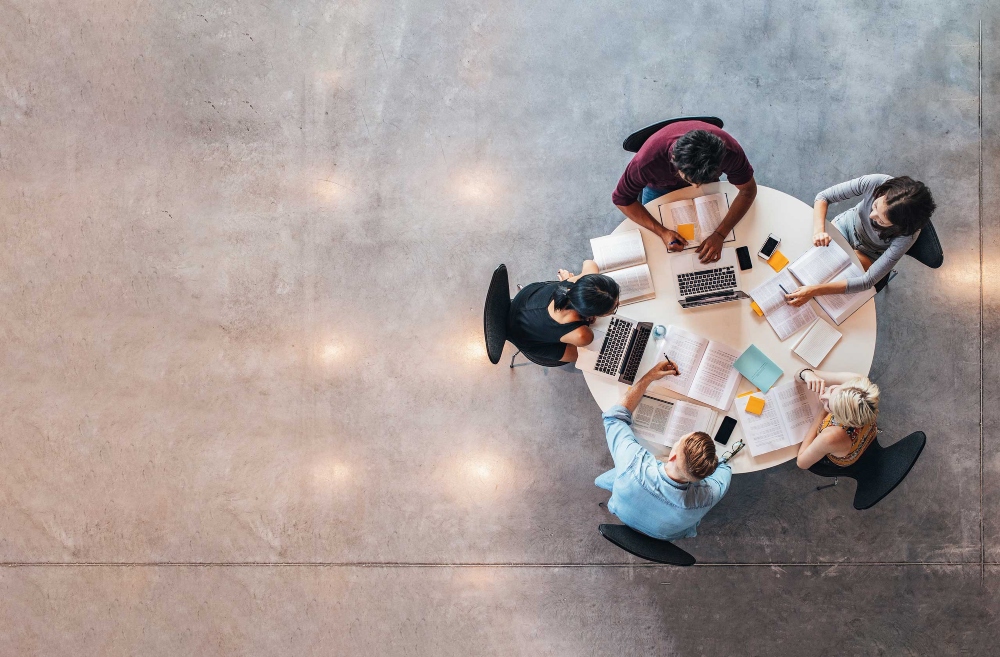 Given that the programme is implemented exclusively in English, tell us why an international student has to choose this specific programme?
Based on what we can know today, no similar MSc programme exists that is so much focused on host-microbe interactions, in Greece, Europe and even further out of these regions. In the first call for the academic year 2022-3, we had applications from India, Indonesia, Nigeria and Singapore, other than Greece. The core team of academics that created HOSMIC, bit also the programme's tutors, are well-established scientists and experienced educators with strong and broad professional networks. Finally, the University of Thessaly is a dynamic and young university but already appears high in national and international rankings. Its International Affairs Office has been very supportive with all aspects related to foreign students and I wish to thank its personnel for all of their assistance.
How has the output been so far? Are you satisfied?
The first students of HosMic started their classes in mid-October 2022 and so the only thing I can say is that the programme runs smoothly, and the students seem to enjoy it. I will be able to tell you if I am fully satisfied in the next couple of years and after listening to the students' evaluations.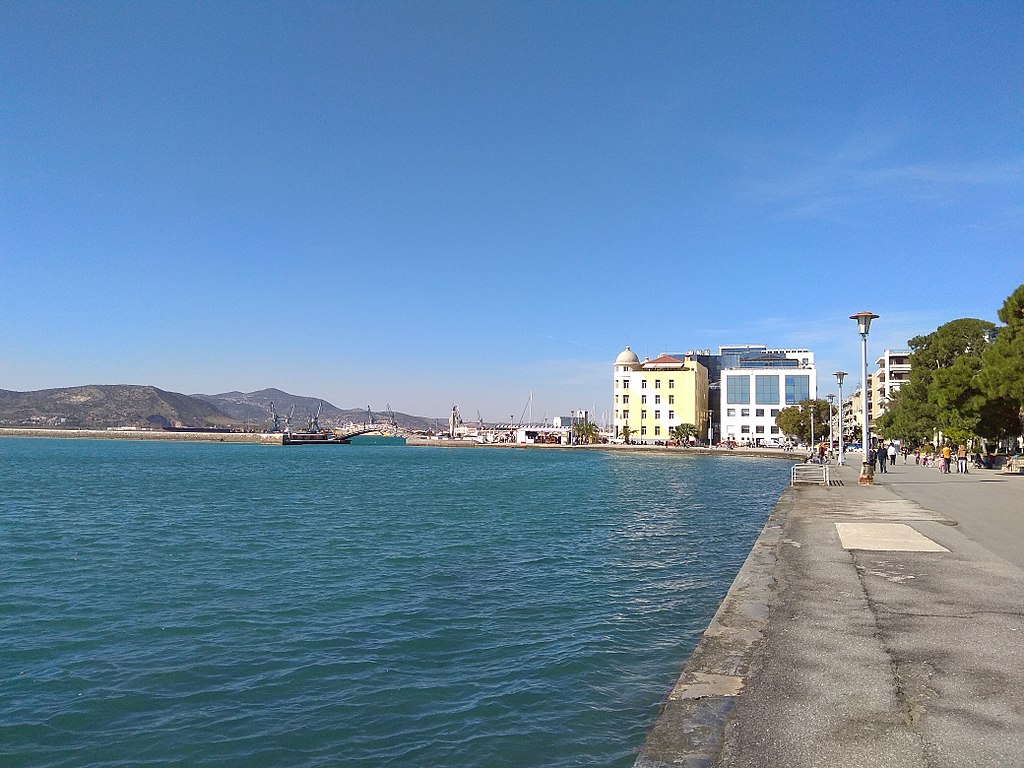 What does Volos have to offer to an international student compared to other cities?
Volos gathers several components that could lure international students, further from their academic interest. Located almost half-way between the two major cities of Greece, Athens and Thessaloniki, it is easy to reach it. Apart from this, Volos is situated by the Aegean Sea coast and on the foot of Pilio Mountain – and, yes, you can actually go for skiing in the winter! – while the Northern Sporades islands are only a few hours away by boat. I will not promote the natural beauties of these places as one can easily check for themselves and make their own mind unbiased.
Although not a student -unfortunately- myself anymore, my experience with students in the last 17 years I have been working at UTh tells me that, even those who didn't have Volos as a first choices, usually are sad to leave at the end of their studies and are full of valuable and sweet memories. First of all, the city hosts ca. 7000 students, so it is quite unlikely for a newcomer to be lonely! The city itself is easy to go about with a defined city centre, where practically everything happens. It is also a bicycle-friendly city, a not-so common feature in Greek cities. Due to its combination of mountain-and-sea landscapes, there are several outdoors activities. The city has a long tradition in cultural events, especially related to music. During summer there are a lot of cultural events taking place in the city of Volos but also in venues of the surrounding area.
Bearing in mind that the extroversion process of Greek Universities is in progress through such foreign language masters or strategic initiatives, please tell us which will be the benefits for Higher Education?
Collaboration is an integral part of human nature but it is also the essence and the top prerequisite for scientific progress. As such, science requires virtual and physical mobility of scientists among universities, research centres, conferences, courses etc. Universities, as the perpetual incubators of young scientists, do recognise this and for this most of them have opened their doors to international students. This action has proved extremely successful, as diversity in the students educational -but also social and personal- backgrounds is an extra power in the process of gaining knowledge.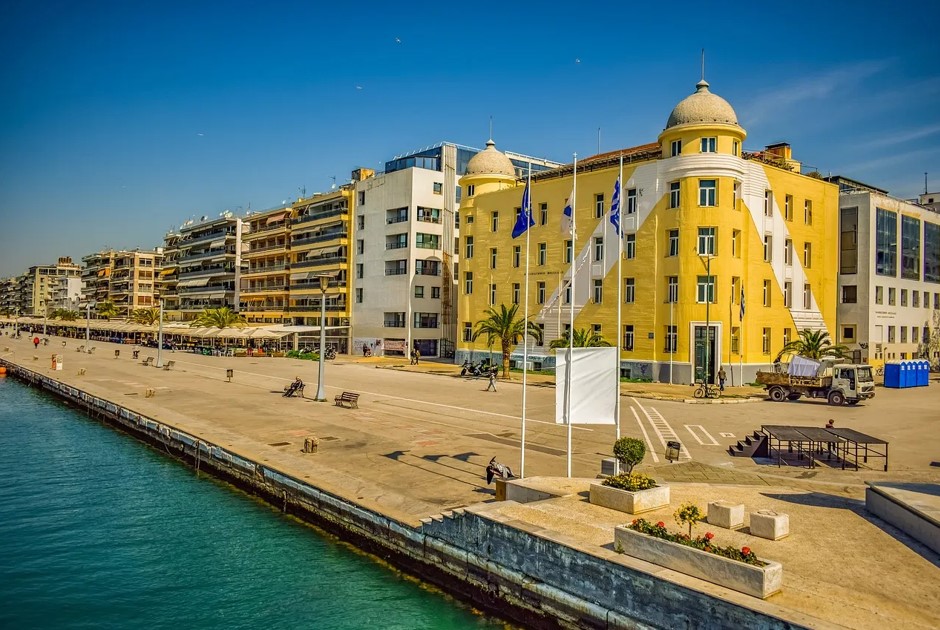 Tell us a few things about the University of Thessaly, concerning its history, its departments, its research work and its efforts to evolve within the contemporary world.
The University of Thessaly was founded in the late 1980s. The undergraduate and postgraduate study programmes of its 34 departments comply with international standards and adopt the European system of academic unit transfer (ECTS). The study programmes are interdisciplinary, designed according to international standards, and make use of multilingual literature and educational materials. As a public university we are constitutionally required to offer undergraduate studies mainly in the Greek language but since 2018-2019, UTH offers an increasing number of undergraduate courses in English and of course MSc programmes in English, like HosMic, summer schools and also doctoral studies. Every year, the UTH welcomes international students visiting the University to study in the Erasmus+ mobility framework via ≥350 bilateral agreements for student mobility ≥250 universities globally.
The UTH research groups are participating as collaborators or coordinators in numerous research programmes. These groups seek to attract talented and young scholars and researchers from the international academia. Visiting professors and scholars are integrated in teaching and research activities of the UTH aiming at mutual educational benefits.
Through the Foreign Language Centre UTH provides Greek and international students with the opportunity to broaden their knowledge of foreign languages. Specially designed Greek language courses are offered to all international students, while there are also courses in English, French, German and Italian and, from the academic year 2020-2021 onward, there are also courses in Asian languages for both Greek and foreign students.
In order to enhance their cultural immersion, international students are encouraged to participate in extracurricular activities based on the wealth of cultural, athletic, environmental resources of the area (theatre, music, sport, outdoor activities, cultural field trips, etc.). Moreover, UTH actively encourages its international students and visitors to take part in public interest projects and social initiatives of the UTH (environmental policy, refugee crisis, volunteering, etc.).
N.M.