A new industrial scholarship program for Greek enterprises launched by the National Centre for Scientific Research "Demokritos" with the support of the Stavros Niarchos Foundation aims to tackle a dual issue: that Greek researchers are competitive and highly effective abroad, but often underfunded in Greece and that Greek industries have -with very few exceptions- limited investment in R&D and they are not able to utilize the research results of Greek Research Centres.
NCSR "Demokritos", submitted a funding proposal to the Stavros Niarchos Foundation (SNF) and was awarded a grant of 4.000.000 € in order to implement the "Industrial PhD and Post- Doctoral / Adjunct Researchers Scholarship" program. An additional 1.300.000 € will be contributed by the companies that will cooperate with the grant holder.
This new program for doctoral, post-doctoral and adjunct researcher industrial scholarships will be launched in early 2017 with an international call to select 100 Greek scientists who will connect with the largest companies in the country, serving as a link to help the companies adopt innovative research. The aim is for the different stakeholders (grant holder, company, research center) to meet on a common funded platform so that their cooperation can be mutually profitable, and the innovative results of this partnership to be directly usable by the companies. By incentivizing Greek scientists that live abroad to return to Greece, the program also hopes to temper the brain drain of competitive Greek scientists leaving the country to work abroad as well as to place young Greek scientists that are underfunded in Greece at the core of industry.
"For Greece, the operation of Research Centres is of the utmost importance, since businesses, both small and medium sized, as well as industry, usually lack the necessary scientific equipment, as well as the financial or human resources to implement research that will eventually produce innovative and competitive products and services", noted Dr. Nikolas Kanellopoulos, ex-Director and Chairman of the board of Directors of NCSR "Demokritos", in his interview with newspaper "To Vima".
The 100 new "researchers-links" will try to obtain further funding from other programs. "This is expected to create an additional 250 jobs for young researchers and combined with other initiatives in cooperation with the Greek Diaspora will transform the 'brain drain' to 'brain gain'" adds Dr. Kanellopoulos.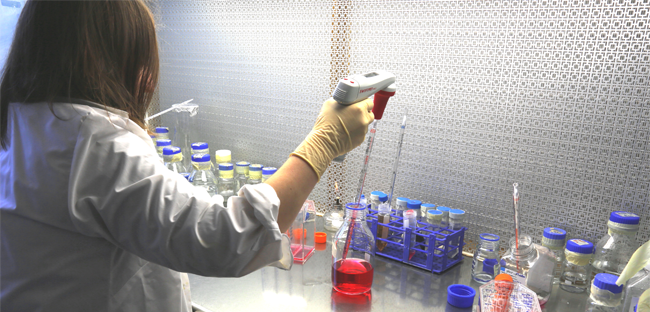 Metropolitan Innovation Hub at Demokritos
According to Dr. Kanellopoulos, the industrial scholarships program is the cornerstone of another big project, the Metropolitan Innovation Hub (MIH), a virtual campus that aims to bring together researchers, big enterprises and research institutes in order to establish a critical mass of both human and infrastructure resources and an efficient mechanism to effectively propel the research results from the lab to the international markets. The MIH aims to become one of Greece's "growth locomotives."
The National Centre for Scientific Research "Demokritos" is one of Greece's larger multidisciplinary research centres, focusing on basic and applied research in the areas of Nanotechnology and Advanced Materials, Energy & Environment, Biosciences, Nuclear and Particle Physics, Informatics & Telecommunications.
---
Read more on Research in Greece:
TAGS: RESEARCH | SCIENCE & TECHNOLOGY