Ino Afentouli is the Executive Director of the Institute of International Relations (IDIS), a research institute affiliated to the Department of International and European Studies at Panteion University of Social and Political Sciences. During 2002-2022, she served as Program Manager at NATO's Public Diplomacy Division. Prior to joining NATO, she was a journalist specialized in foreign and European affairs and she worked for many Greek media outlets, as well as for the Greek edition of Economist Intelligence Unit.
For her work, she was awarded with the Calligas prize attributed by the European Journalists Association. She is a founding member of the Israeli-Hellenic Forum and the Greek-Turkish Forum, and the author of three books and numerous articles. Her latest publication is a monograph titled Public Diplomacy (2023, in Greek).
Ino Afentouli spoke to Greek News Agenda* and French publication Grèce Hebdo* on public diplomacy in a multi-polar world; technology and social media as vital tools for an effective public diplomacy; how the Greek Diaspora can be Greek public diplomacy´s "superweapon"; culture as suitable vehicle for projecting soft power, the need for Greece to promote its modern face and creators, and finally, the elements that constitute Greece's positive international image and the importance of pairing that image with a methodical and long-term communication strategic plan.
From your experience as a Program Manager at NATO's Public Diplomacy Division, how do you think the increasing multi-polarity of the international system and the decline of multi-lateralism is affecting international organizations? Can they practice effective public diplomacy under these circumstances?
International organizations – the United Nations, NATO, the EU, but also smaller ones such as OSCE, OECD and ASEAN, consist of many member states and operate in a multinational environment. Pluralism is nothing new in their structure and operation; therefore, the exercise of public diplomacy for them has always had – in terms of its design and implementation – a background of multilateralism. The international environment was never monophonic. For example, during the Cold War, there were two dominant blocs and each exerted influence on the international environment according to its capabilities. In the post-Cold War era, the international scene acquired more players, and a corresponding communication activity.
Perhaps, the most significant difference in comparison to the immediate past, is that today, we once again have strong players on the international stage, such as the US and China, trying to exert influence from an almost equal footing. US dominance in communication was a given for many decades, not only because US foreign policy placed great importance on public diplomacy, but also because the "American way of life" was exportable and attractive to millions of people outside the US. And it still is. China is trying to put forward an alternative model but it is not comparable.
As far as multilateral organizations are concerned, their communication efforts have always served the political priorities set by their members. The implementation of communication strategies with the means they have at their disposal is the responsibility of their respective divisions. It is indeed more complicated to exercise public diplomacy today, not so much because of the proliferation of protagonists in the international scene, but mainly because of the communication environment that social media predominance has created. There are many players on the international stage and often, institutional discourse is seen as "wooden," rigid and unsuitable for the social media environment. International organizations are therefore forced to adapt and use social media for their communication, as well as engage with the protagonists of social media, i.e. influencers.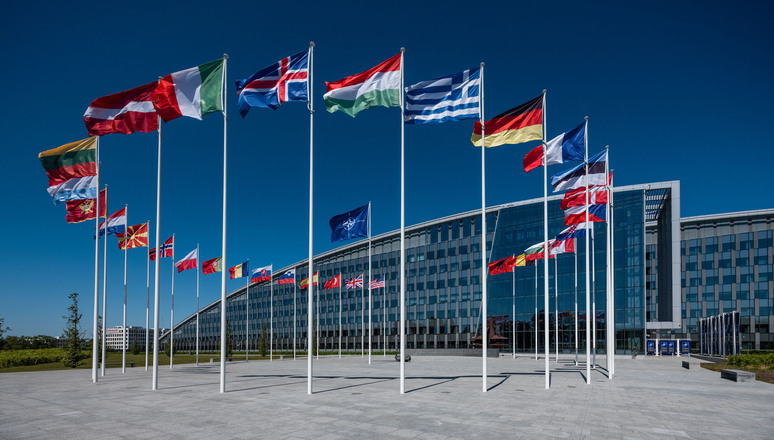 One of One of the five core foreign policy goals of the 2020-2025 Strategic Plan of the Ministry of Foreign Affairs is "the promotion and advancement of Greece's foreign policy positions and the country's global image" a phrasing that refers to public diplomacy. What do you think are the next steps that should be taken in order for the country to fully develop the tool of public diplomacy?
The fact that Greek diplomacy is putting emphasis on public diplomacy as well is very positive. For Greece, the projection of soft power should be a key dimension of its foreign policy; Greece is a peaceful country, committed to the principles of international law and without revisionist tendencies compared to countries in the region. Moreover, the country possesses strong and unique features that are recognized worldwide. When I say features, I am referring to Greek culture, history, the connection of Western civilization with Greek antiquity, but also the country's natural beauty. Greece has primarily a positive imprint on the world map. However, if it is not combined with a methodical and long-term strategic communication, this image alone is not enough for the country to defend its points of view in international audiences and especially to convince of their validity.
It is important that Greece projects a positive image to its millions of visitors, as well as to the much larger number of potential visitors, through communication actions related to tourism. But this positive image, which can also be conveyed through the visitors' social media photos and videos, does not automatically translate to support for issues that are significant to Greece in terms of international relations. In order to build this kind of support, Greek diplomacy should develop a very systematic effort to reach international audiences, both through the traditional means of public diplomacy, as well as through modern technology.
For such an effort to be successful, its main axes should be in harmony with the national strategy and its priorities. The government officers, who will be called upon to develop it, should also know which audiences they are addressing. It is not an effort, I have to underline, that concerns only the personnel of the Ministry of Foreign Affairs; it also concerns other ministries and organizations, of both the public and private sectors; often very successful examples of public diplomacy are the result of actions of Non-Governmental Organizations.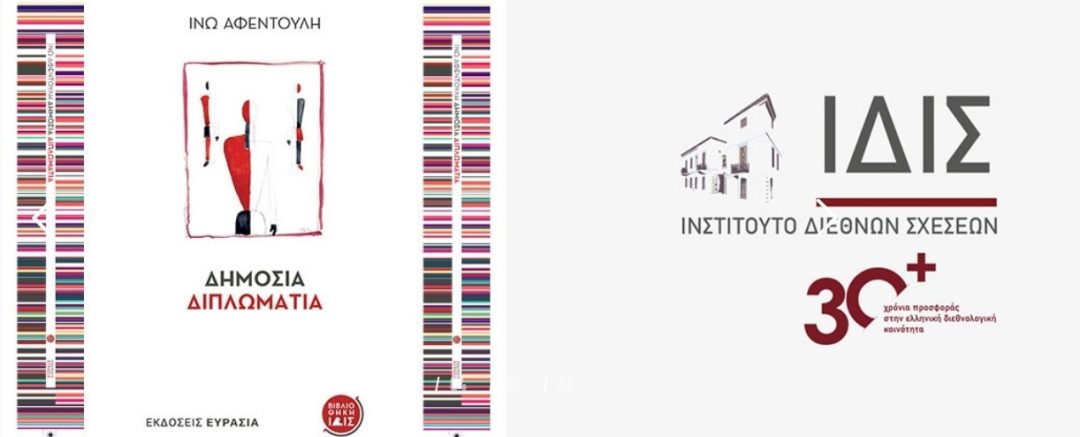 Some people, especially in Greece, conflate public diplomacy with cultural diplomacy. Do you agree with this perception, or do you think there are other, equally important, aspects of public diplomacy that need to be promoted.
Cultural diplomacy is a part of public diplomacy and must be in sync with the priorities of a national strategy as it is defined by each government. In the case of Greece, cultural diplomacy can be an extremely effective public diplomacy tool, as it is a very suitable vehicle for projecting soft power. Especially for Greece, with its cultural heritage, cultural diplomacy can act as a means of maximizing acceptance by international audiences.
However, we should point out that cultural heritage should be promoted via contemporary means. Antiquity is a very powerful cultural product, but Greece should also project its modern face, its creators in all fields – literature, theater, music, cinema, etc. Cultural diplomacy is demanding and expensive, it requires resources – however if they correctly utilized, they can pay off many times over. In this area, the partnership between the public and private sectors is absolutely necessary.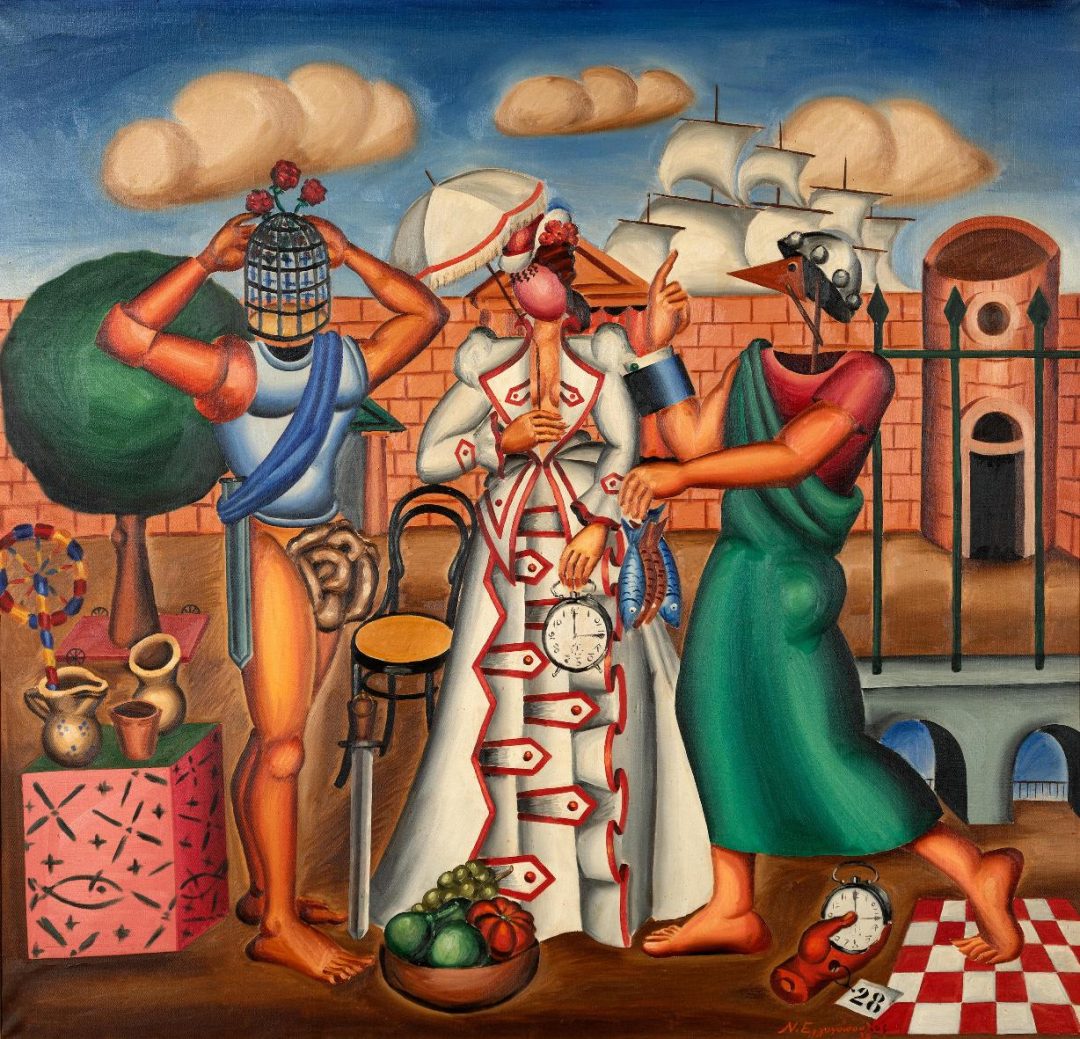 What role can the Greek Diaspora, especially the 'new Greek Diaspora', i.e. Greeks that left the country after 2009, play in bolstering Greek culture and values?
The Greek Diaspora, given its extent, in terms of population size as well as of geographical diffusion, should emerge as a sort of super weapon for Greek public diplomacy. To achieve this, it should be valorized as a huge global network that will act autonomously but in sync with the goals of Greek foreign policy. The Greek authorities abroad should have a leading role in supplying organizations, networks and Diaspora communities with material suitable for dissemination. The mobilization of the Diaspora around specific goals and with specific tools will bear fruit if it is attuned to the aspirations of the Greek state. Technology today offers highly effective communication and interconnection capabilities that facilitate coordination and decentralization. We need to approach the younger generations and convince them to mobilize for Greece through their social and professional networks, which are not exclusively Greek.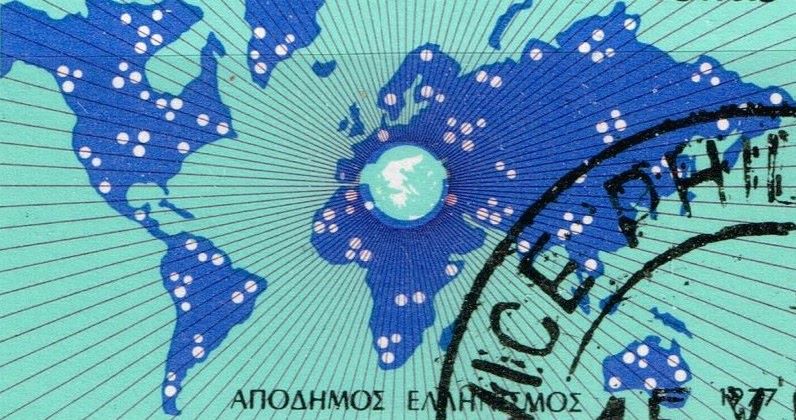 Recently, steps have been taken towards the normalization of Greek-Turkish relations, as part of a coordinated effort to resolve the differences between the two countries. What might be the role of public diplomacy in this endeavor?
The current détente in Greek-Turkish relations facilitates communication between the civil societies of the two nations, which we should emphasize, has never ceased to exist. Regardless of our differences, the two peoples have much in common due to their history and geography. They are emotional, they are Mediterranean, and they live in a natural environment with many similarities. If closer contacts develop between groups of people with common interests, such as the academic community, journalists, entrepreneurs and other professional groups, the approach and exchange of views will be reflected at the political level as well. The civil society dimension of the political dialogue should be taken seriously into account.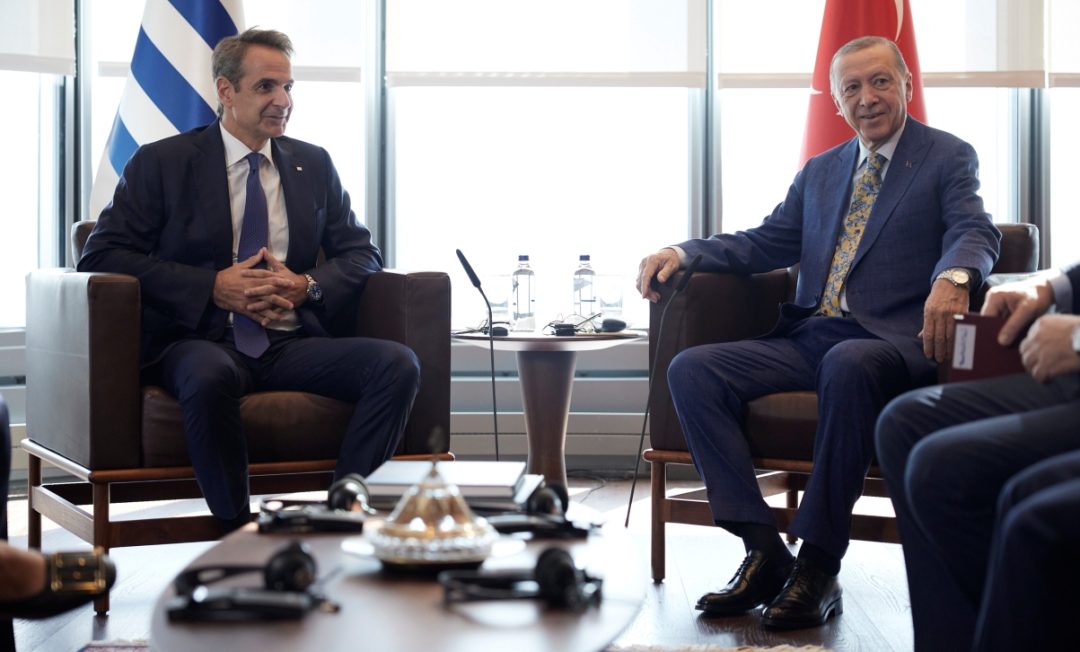 What do you think is the international image of Greece today, that the economic crisis is now definitively behind us? What are our strengths and in which areas do you believe there is room for improvement?
Greece's image has been restored thanks to the country's return to normality, the good rate of growth and the huge influx of tourists. It is a country with an overall positive international image, and it is considered a reliable partner of the Western community as a member of NATO and the EU. Greece's support for Ukraine has also helped its international standing by dispelling any doubt about its Western orientation. However, in order to have depth and duration, the international image of Greece must be cultivated systematically and over a long-term horizon. Nothing should be left to chance. It is necessary to organize Greek public diplomacy based on modern means, along with a coherent strategy and the utilization of the states' human resources, so that what is now a raw material – our good international image – acquires depth and duration.
* Interview to: Ioulia Livaditi (Greek News Agenda) and Ioulia Elmatzoglou (Grèce Hebdo)
** Translation from Greek to English: Ioulia Livaditi
TAGS: ANALYSIS | FOREIGN AFFAIRS | PUBLIC DIPLOMACY