Not only can web Startups succeed in the current economic climate but they can also help other businesses thrive as well. Greek Startup "Intale" is one such enterprise. Founded in 2010, Intale is a mini Enterprise Resource Planning (ERP) system that helps small shop owners digitalize their business and become more effective. It aims to connect and unify the retail market by bridging the gap between small shop owners, major suppliers and consumers. To this effect, small business owners are invited to operate in a transparently connected marketplace by using Intale point, a user-friendly web application which helps them organize and optimize all the daily activities of a convenience store, from sales with a barcode scanner, to stock and procurement management.
Specifically, by using the app and barcode scanner, they are able to speed up transactions, saving 3 to 8 seconds per customer; the inventory management allows them to order what the store needs, thus avoiding overstocking; the order is created in the Intale Point, with a built-in functionality to identify low stock products. The shop owner can also manage employee shifts and control the cash register. Most importantly, the shop owner has access to integrated data that can help him increase sales, reduce costs and improve margins.
Intale is the evolution of i-kiosk (a retail platform for small shop owners), an idea that Fanis Koutouvelis, CEO of the company, developed when he was studying computer engineering. As he explains, "a convenience store has almost the same complexity as a supermarket: stocks of thousands of products, complex inventories, demanding and impatient customers and small margins. Yet, in contrast to supermarkets, the management of all the stores' operations is undertaken by just one person".
Whilst Intale was born from an innovative market idea, Koutouvelis places emphasis on the work that follows. 'Implementation is more valuable than one thousand great ideas' he says. With the help of the Greek Startup Ecosystem and EU Funding from Angel Investors and from Venture Capital, Intale has already had great success in Greece. In just six years, it has become Greek retailers' vital ally, with around 800 subscribing customers in the country, while the company's staff has grown from 6 employees in 2010 to 28 today. In 2014, it was voted "European small and medium-sized enterprise (SME) of the month" by Microsoft Europe. Moreover, the Greek SME has been able to successfully close a USD 3 million investment deal and it expects more than 100 million transactions to take place next year (via its systems), with an expected turnover of almost half a billion euro.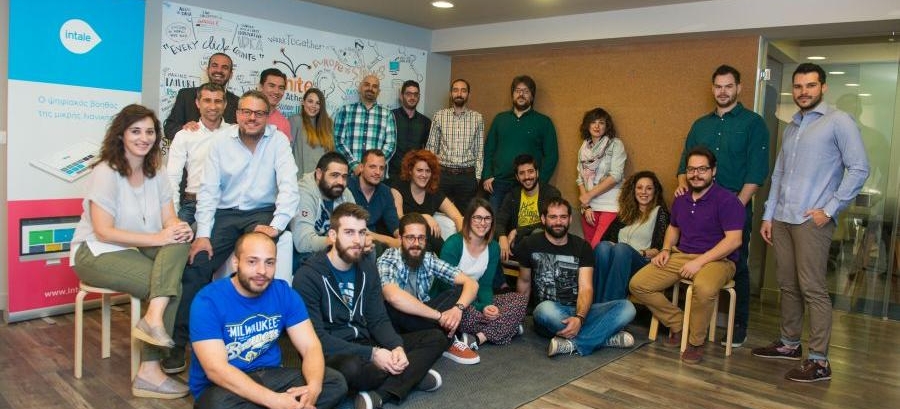 Next step: International expansion
Now the next step for Intale's success story is international expansion. With support from the Enterprise Europe Network-Hellas and the National Documentation Centre, Intale is currently eyeing foreign markets. The world's largest support network for SMEs with international ambitions "identified their innovation potential and supported them to access EU funding through the prestigious SME Instrument program. Being acknowledged as one of the most promising companies in the field of Business Intelligence Retail Data helps them attract investments and collaborations with leading commercial partners" says Georgia Tzenou, coordinator of Enterprise Europe Network-Hellas, adding that "the company is now researching several markets to assess where it should expand outside Greece: USA, Germany, UK, Spain, Italy, Poland, Russia and Turkey are some of the countries in the company's radar".
The Enterprise Europe Network (EEN) helps SMEs make the most of business opportunities in the EU and beyond, offering many services free of charge by its 600 member organizations, including chambers of commerce and industry, technology centers, universities and development agencies. The Greek node of the EEN is comprised of industry associations, research and technological institutes, chambers of commerce & industry and renowned actors in the field of innovation and SMEs, providing services for international business partnerships, information on European policies, innovation and technology transfer and fosters the participation of SMEs in European Programs for Research and Technology.
"The Network's help was critical, especially while applying for EU funding. We couldn't have done it without them. Matchmaking with business mentors proved very useful too, and helped me grow as a leader, manager and entrepreneur" stresses Intales' CEO, Fanis Koutouvelis.
Watch video: A digital assistant for small shop owners
TAGS: BUSINESS & TRADE | ECONOMY & DEVELOPMENT | EU INSTITUTIONS | GLOBAL GREEKS | INNOVATION | INTERNATIONAL RELATIONS | PRODUCTS | SCIENCE & TECHNOLOGY