After almost 40 years of successful circulation in Istanbul, the historic Diaspora newspaper "Echo" ("HΧΩ") published this June the first issue of a 24-page monthly Greek edition.
With an editorial team, consisting of academics, professors, teachers and intellectuals, and its own exclusive reports, interviews and articles, the newspaper will attempt to give a true picture about what is happening not only in the Greek community in Istanbul but also in Greece, Turkey , Cyprus and the Middle East area. The first issue features a greeting by His All Holiness Ecumenical Patriarch Bartholomew, an interview with the former director of Zografeion Lyceum Dimitrios Fragopoulos, exclusive reports from Smyrna on refugee trafficking networks to Europe, as well as on politics, culture, sports etc.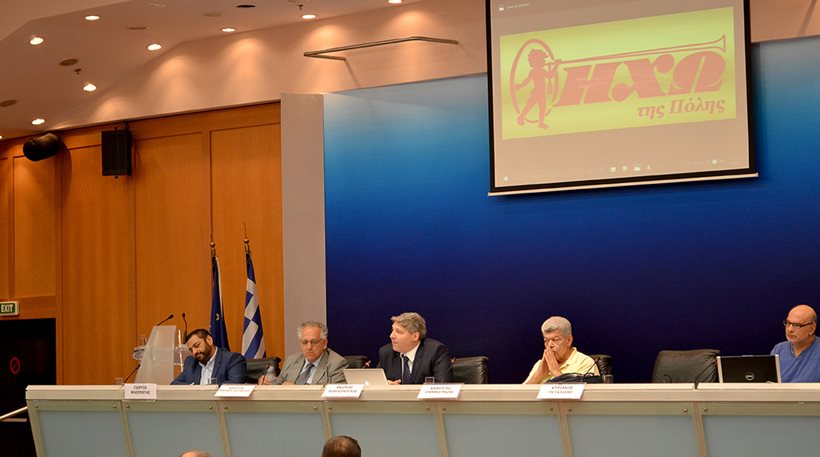 At a special presentation of the first issue of Echo's Greek edition with prominent Diaspora Greeks, academics and journalists at the General Secretariat for Media and Communication last Friday (3.6), General Secretary Lefteris Kretsos praised the publishers for issuing the newspaper in Greece in times of recession and highlighted the role in general of the Diaspora media in the preservation of the Greek language and culture. In a video message, Ecumenical Patriarch Bartholomew greeted the Greek version of the newspaper, noting that it will bring to Greece the feel of Imvros, Tenedos and Istanbul and tout the message of our Orthodox presence. The initiative was also welcomed by the Foreign Ministry's Special Secretary for Religious and Cultural Diplomacy, Efstathios Lianos Liantis, the president of the Athens Dailies Journalists Union (ESIEA), Stamatis Nikolopoulos, as well as the president of the Ecumenical Federation of Constantinoupolitans, Nikos Ouzounoglou, Professor Ioannis Mazis, political adviser George Florentis and others.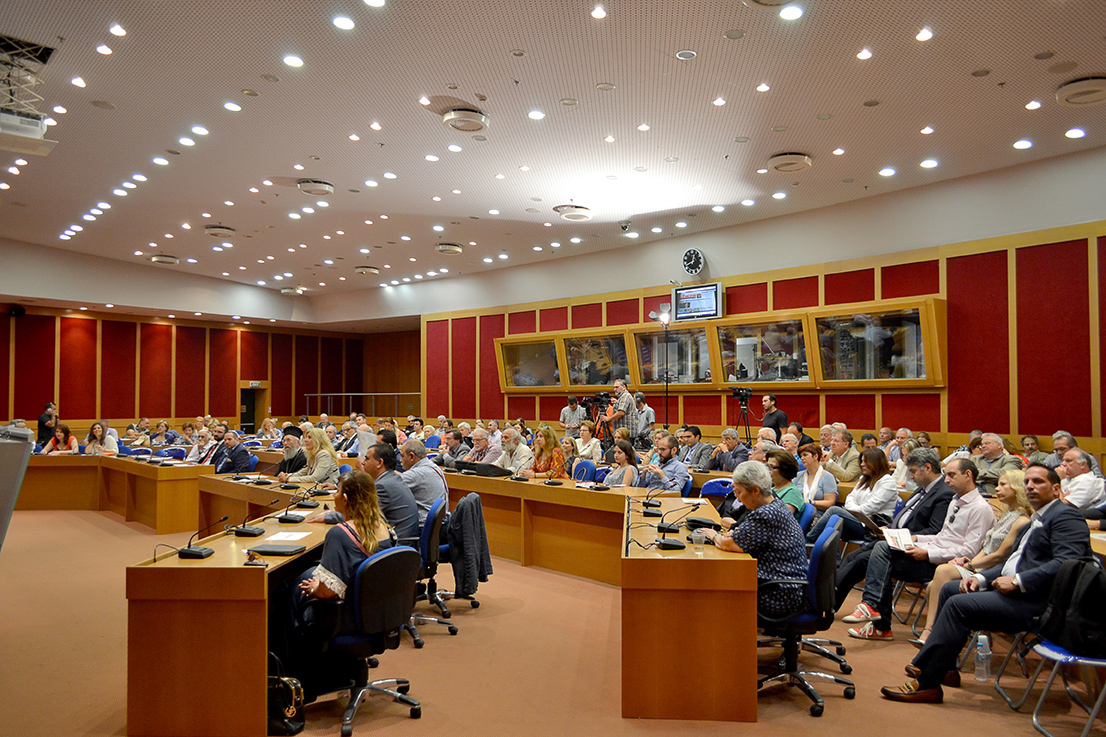 Echo was established in Istanbul in 1977 by Charalambos Rombopoulos, providing daily news about the homeland to Diaspora Greeks of Istanbul, and today it is published by his son, Andreas Rombopoulos. "Echo, which was awarded the Botsis Foundation prize in 2009, comes to Greece at a time when reason dictates otherwise. The ship sails by a collective effort and goes forward," Rombopoulos noted during the presentation.
Since its 35th anniversary in 2012, "Echo" is also operating an internet radio station by the same name that is run exclusively by volunteers and broadcasts 24 hours a day with a varied programme including news broadcasts, music, interviews and special guests.
Also from Greek News Agenda: "Echoes of Greece" in Istanbul
TAGS: GOVERNMENT & POLITICS | HERITAGE | MEDIA | RELIGION