The web portal Study in Greece is campaigning for the promotion and international visibility of Greek Universities and the comparative educational advantages of our country. In particular, the campaign focuses on the foreign language study programs that Greek Universities offer to Greek and international students. The initiative is supported by the General Secretariat of Higher Education of the Ministry of Education and Religious Affairs and the General Secretariat for Greeks Abroad and Public Diplomacy of the Ministry for Foreign Affairs. In this context, a number of educational programs and actions are presented in detail on a regular basis, such as undergraduate and postgraduate programs, summer schools etc, to inform international students about the many foreign language options offered by Greek Universities.
Study in Greece interviewed Professors Christina Karatzaferi and Giorgos K. Sakkas, Directors of the MSc in Lifestyle Medicine offered at the University of Thessaly (UTh), on the program, its features and what it has to offer to international students.
Dr Christina Karatzaferi is Professor in Exercise Physiology and Myology at the University of Thessaly. Her academic career has spanned over two decades and two continents, via prestigious UK, USA and EU academic institutions. Her basic research interests lie at the cross-roads of muscle physiology, biophysics and metabolism. Her applied research interests relate to the rescue of muscle function in the face of disuse or disease and the testing of Lifestyle Medicine approaches for maintaining independence and quality of life in ageing and NCD management.
Dr. Giorgos K. Sakkas is Professor of Lifestyle Medicine chair at the Cardiff Metropolitan University in Wales, United Kingdom and an Associate Professor in Clinical Exercise at the Dept of Physical Education and Sport Science at the University of Thessaly. He is a CNHC certified Clinical Hypnotherapist and run a University Clinic supporting students and patients. His research focuses on the effect of non-pharmacological approaches on aspects related to quality of life in patients with chronic diseases including those with sleep disorders. He uses a multidisciplinary approach to tackle his research questions including both physiological and psychological approaches.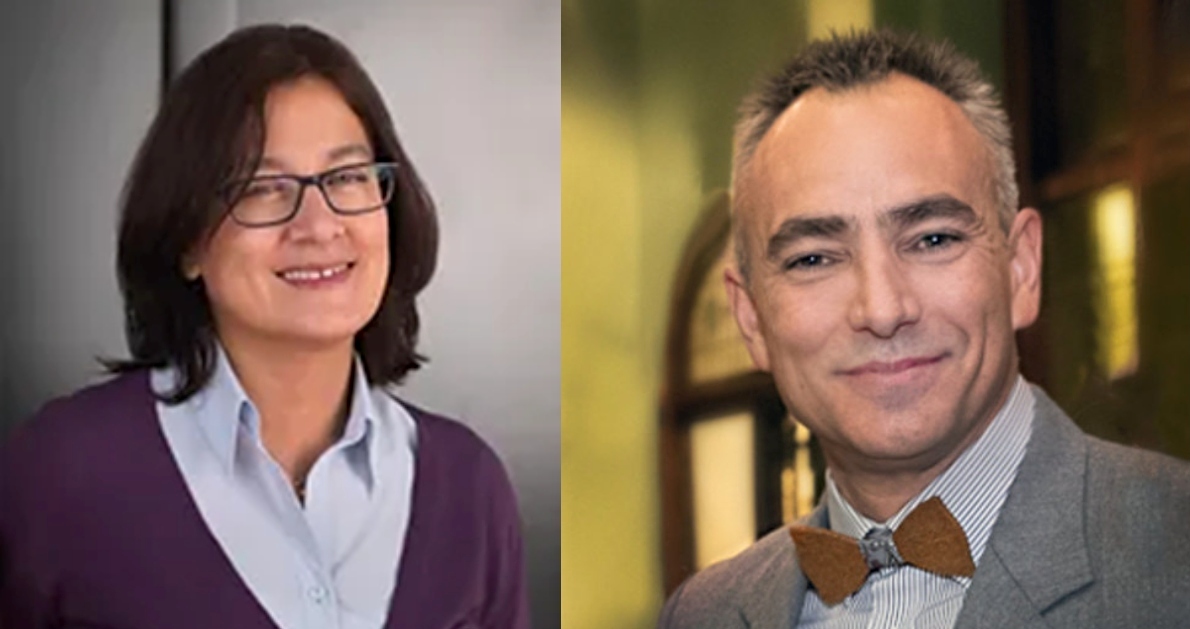 Dr Karatzaferi, tell us about the brand-new International Master of Science in Lifestyle Medicine which is offered by the University of Thessaly, under the auspices of the European Lifestyle Medicine Organization (ELMO). Why was it created?
The MSc in Lifestyle Medicine is a collective and innovative effort by three departments -Physical Education & Sport Science, Medicine, and Nutrition & Dietetics- of the University of Thessaly, under the auspices of the "European Lifestyle Medicine Organization (ELMO)" that aims to empower health professionals to apply Lifestyle Medicine approaches in their respective practices to prevent, combat and help patients manage chronic disease, especially non-communicable diseases (NCDs). It is the first inter-departmental MSc program in Lifestyle Medicine globally, and one of the few overall.
According to the World Health Organization, NCDs kill 41 million people each year, which is equivalent to 74% of all deaths globally. NCDs are largely the result of modifiable risk factors, such as physical inactivity, tobacco use, unhealthy dietary habits, substance abuse. Those are tightly linked to detrimental metabolic dysregulation, such as the presence of obesity/overweight, raised blood pressure, hyperglycemia and/or hyperlipidemia. NCDs decrease the quality of life, cause increased health costs, promote inequality and lead to premature death.
To combat NCDs, implementation of preventative measures and realistic disease management is sorely needed. To achieve this, investment in the further education of health professionals at the forefront is key, as also recognized by WHO (see the WHO Global Action Plan).
The MSc in Lifestyle Medicine provides an exciting new approach for change and transformation in health, healthcare, society, and the environment. Ιt is defined as the integration of modern lifestyle practices into evidence-based medicine while incorporating health promotion, non-communicable disease (NCD) prevention and chronic disease management.
Lifestyle Medicine applications aim to drastically reduce the growing and unviable costs of the health system, to lower NCD risk factors or to provide support for chronic therapies. By offering a cost effective, sustainable approach this field of studies provides feasible tools, useful for every specialty of healthcare professionals including the means of motivating and educating patients in improving their quality of life and sustaining healthy behaviors.
Thus, the MSc in Lifestyle Medicine degree was created by Lifestyle Medicine experts (professionals, academics and researchers) to address the need for empowering health care / health allied professionals in helping their patients to achieve better health via early detection and timely treatment.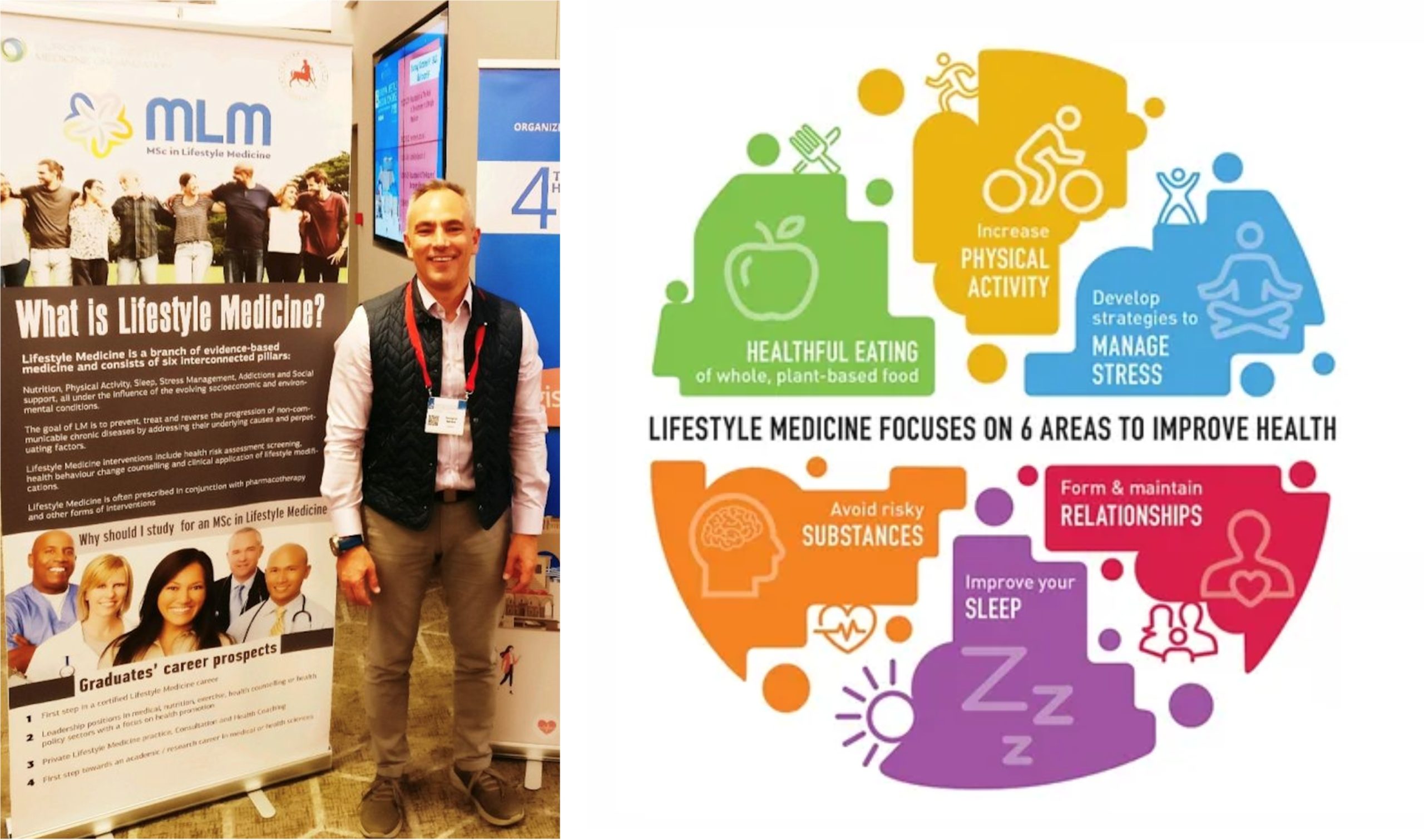 The program is exclusively taught in English, so tell us why an international student should choose it, in your opinion.
This is a unique and evidence-based interdepartmental Master of Science. Its faculty includes world class professors and is conducted entirely in English. Its curriculum is delivered in a hybrid approach (online delivery in block teaching and summer school), considering the career demands of the working health professional. The academic content has been designed to cover and explore state-of-the-art issues and problems, and to offer students the necessary specialized academic knowledge, skills, and hands-on experiences with a direct relevance to their workplace. For more information, entry requirements and applications please visit our webpage: https://www.mlm.edu.gr/.
Our MSc in Lifestyle Medicine is one of a few programs worldwide focused on this subject. Since the impact of modern lifestyle on health and current unhealthy habits and behaviors that affect our physical, psychological and social health are of a global scale and relevance, it is important to train future Lifestyle Medicine scientists in an internationalized context. By choosing English as the language of the MSc program we aim at reaching students worldwide and at fostering international collaborations. For the latter, tight educational and research collaborations with leading higher education institutes around the World on this topic or closely related subjects are under exploration.
We have elaborated an inclusive curriculum comprising of the following courses:
Semester A: MA01: Evidence Based Practice MA02: Sexual Health, Gender, Self-care and Relationships MA03: Exercise and Physical Activity in Health and Disease MA04: Nutrition for Health and Wellbeing SE01: Research Methods and Statistics
Semester B: MB01: Sleep Hygiene MB02: Stress and Anxiety Management MB03: Substance Use, Addictions and Related Behaviors MB04: Environmental Physiology and Human Health SE02: Systematic Review and Meta-Analysis
Semester C/Laboratory Cycle: E01: Stress and Anxiety Counseling E02: Sleep Polysomnography and Sleep Coaching E03: Body Composition Assessment E04: Fitness Capacity Assessment MD: Dissertation – Thesis Project
Through intensive coursework, seminars and the Thesis preparation in English, students explore all the major and important areas of Lifestyle Medicine, they become familiar with current research tools and methods, as well as with the principles of academic writing, have the chance to develop critical theoretical, methodological, and analytical skills and learn to apply them in their own professional context.
To sum up, this MSc taught entirely in English is not only a best value for money Master's degree in the field of Lifestyle Medicine, but also an excellent advantageous choice by itself in terms of quality, curriculum and academic standards.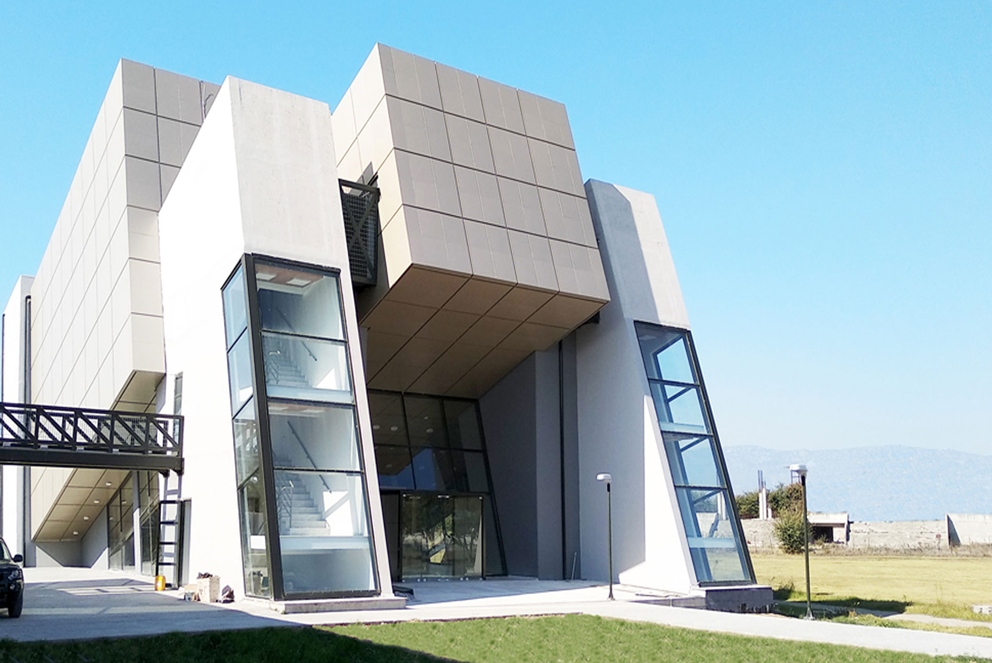 Dept. of Physical Education and Sport Science, University of Thessaly
Dr. Sakkas, tell us what you would say to an international student who is considering applying to the program? Which are the benefits of studying in Greece?
The MSc in Lifestyle Medicine is offered online, with the use of synchronous and asynchronous delivery and online collaboration tools. Our approach aims to allow professionals to pursue their education and deepen their knowledge without relocation and at their own pace. To accommodate the schedules and needs of our international students, the teaching of each thematic unit will be intensive, once per month, for each module (block teaching method, Friday-Saturday-Sunday).
Career advancement is one of the most important reasons why people choose an online Master's program, since they keep working and use their spare time to develop new skills or learn and apply immediately the latest practices and strategies in their field. The format of our offering allows the busy professional to gain the skills and competencies necessary for their advancement in the field of Lifestyle Medicine (in either a full time or part-time format)
Greece has an academic heritage like few other countries in the world, and as member of the EU, participates fully in the modern European Higher Education Area, uses the European Credit Transfer and Accumulation System (ECTS) and offers indeed a high-quality Education.
Concerning the second question, Greece is an awesome, privileged destination, and the truth is that the country provides many things visitors can enjoy: Mediterranean climate, inimitable history and rich cultural heritage, natural beauty – magical landscapes, lovely beaches and islands, a thriving night life, delicious and healthy food – all at quite affordable costs – and of course the Greek hospitality in almost every aspect of life.
Our students will have the opportunity to physically enjoy all of the above during the Laboratory/Practical cycle (3rd semester), which will last up to 2 full weeks. In this block of teaching students will participate in 4 laboratory/research units which will take place at the facilities and the infrastructures of the University of Thessaly and its affiliates.

How does the modern lifestyle affect our health?
Lifestyle is an essential factor in health. The term lifestyle is used to describe the features of a community's population at a certain period and location and it comprises people's routine actions and behaviors related to their professions, hobbies, and daily nutrition.
Health, wellbeing, and fitness are significantly influenced by lifestyle choices. All people's lives today have undergone significant changes, which while beneficious in some health aspects (i.e. vaccination, dental care, better medications and tools) have proved deleterious in other aspects of both physical and mental (incl. emotional) health.
The modern urban lifestyle is considered to be causing negative changes in society. Malnutrition, unhealthy modern life habits, smoking, alcohol consumption, drug abuse, stress, etc., are the presentations, indeed of an unhealthy lifestyle. Health problems, disabilities, and even death can result from unhealthy behavior. Health-related concerns include metabolic disorders, skeletal and joint, cardiovascular diseases, hypertension, and obesity are on the rise, according to recent medical reports.
Research has shown that leading a healthy lifestyle, including an appropriate diet, staying physically fit, and maintaining a healthy weight, can have positive effects on one's health. Moreover, many of us experience negative effects on our psychological, physical and social health as a result of the stress brought on by modern living.
The sedentary lifestyle (lack of physical activity) is now days considered as dangerous as tobacco use. Additionally, another key lifestyle component that directly affects health is diet. People increasingly rely on massively produced, low quality food items. The current lifestyle is fast-paced, and so is the nutrition. People in a fast-paced society do not have time to prepare meals or to eat slowly. People then turn to fast food and preservative-filled frozen items instead of eating nutritious food. Unwanted illnesses and maladies result from this. Along with diabetes and high blood pressure, obesity is a persistent issue that is on the rise. Lack of physical fitness, along with bad food practices, is a major issue in modern living. Together, they have the potential to harm someone's health. Between 60-85% of people globally do not participate in adequate physical exercise and we are more sedentary.
Furthermore, the deprivation or/and the lack of sleep is a result of several aspects of contemporary living, including television, computer screens, lengthier commutes, and the blending of work and leisure time. A person needs a minimum of seven hours of good, restful sleep every night to have a healthy lifestyle. In addition, lack of sleep hinders the body's ability to boost its immune system and release cytokines to fight infections and illness. This raises the chance of developing chronic illnesses and implies that a person recovers from sickness more slowly.
Finally, modern technology and the addiction to substances and the easy access to them, such as alcohol, nicotine, and other carcinogenic substances, accompanied with the constant stress, result in an unprecedented epidemic of addiction, depression, anxiety and chronic disease.
Through this MSc program of study, students will understand the impact of modern lifestyle challenges, evidence-based interventions and in the end will be capable to deal effectively with all the above-mentioned crucial aspects.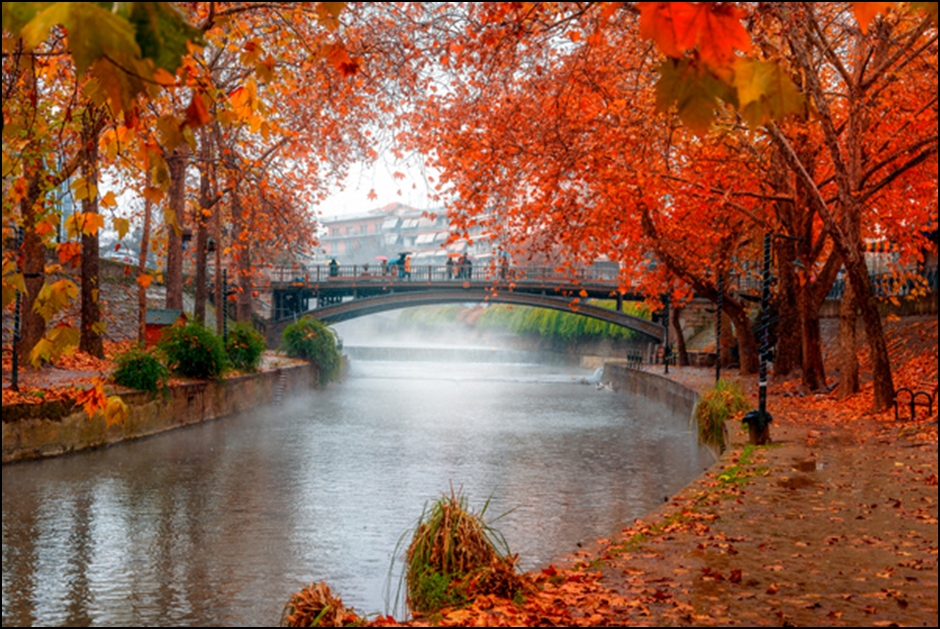 Dr. Karatzaferi, how do you assess the extroversion steps taken by Greek Universities in general and especially by the University of Thessaly? Recently, a delegation of US Universities visited the University –your opinion?
The University of Thessaly recognizes the importance and the potential of the internationalization of the higher education. The university takes strategic initiatives to this direction and is dedicated to the extroversion of the Higher Education offered by its Departments. The MSc in Lifestyle Medicine, offered and taught entirely in English, is a great project and example in the context of promoting both the internationalization and extroversion of Greek universities.
Indeed, recently a delegation of US Universities visited the University of Thessaly, where we had the opportunity to participate in fruitful discussions and debates on Higher education, to exchange thoughts and ideas on the mobility of students and young scientists and to enhance collaboration, which in fact is the essence of progress in the scientific field. Diversity and the cooperation of students from different countries, and various social, cultural and educational backgrounds offer extra dimensions and dynamics in the process of learning and gaining knowledge.
Ηow can attracting international students contribute to the local economic development of Trikala, which is admittedly one of the most modern and sustainable cities in our country?
Trikala, located in the region of Thessaly, is a city at the heart of the mainland of Greece with a rich history that goes back to 3,000BC – and being the homeland of Asclepius, the father of medicine. Trikala is a beautiful and dynamic medium-sized city, with a vibrant city center, old town and a thriving hospitality offer. It has the reputation of being Greece's 'first digital city' and a frontrunner as a smart city by developing and offering a wide range of modern, digital services and innovative services to its citizens and visitors. Concerning sustainability, the city has been among the pioneering cities is the field of automated mobility, with a strong cycling culture and promotes the sustainable development through circular economy methodologies.
International students provide a significant revenue to the economy of the host country and the local community by bearing the cost of the tuition fees and non-educational, everyday life expenses. Internships, part-time or full-time jobs during the duration of studies, not only enhance their student experience but also, contribute to the local economy -through expenditures, taxes etc- and development of expertise. This is because students from abroad contribute to the intellectual and cultural diversity, talent and creativity of the city. It is important, then, to provide the international students with an environment that is attractive, innovative, safe and conducive for both studying and living.
Read also via Greek News Agenda: Greek Universities: English-taught undergraduate programs in Archaeology and Medicine attract foreign students