Global Game Jam [Athens] 2016 is taking place this weekend (from January 29 to January 31), at Technopolis cultural center, organized by the Secretariat General for Media and Communication in cooperation with Gifted non-profit organization that promotes game development in Greece.
The Global Game Jam (GGJ) is the world's largest game creation event taking place annually with the participation of various countries from around the world. With over 1600 participants in 23 countries, the first GGJ 2009 produced 370 games. The number of participants and of countries increased in 2015 to 28,800 and 78 respectively, producing 5439 games on the theme "What do we do now?" Greece engaged in GGJ for the first time in 2013 and this is the 4th Global Game Jam [Athens] to be organized, with three more Greek cities having joined the event (Thessaloniki, Patras and Rethymno).
The GGJ stimulates collaboration and is not a competition. One can think of it as a "hackathon" focused on game development. It is the growth of an idea that in today's heavily connected world, people with all kinds of backgrounds could come together, be creative, share experiences and express themselves in a multitude of ways using video games. GGJ is known for helping foster new friendships, increase confidence and opportunities within the community and constitutes an intellectual challenge. People are invited to explore new technology tools, trying on new roles in development and testing their skills to do something that requires them to design, develop and contribute to a global spread of game development and creativity.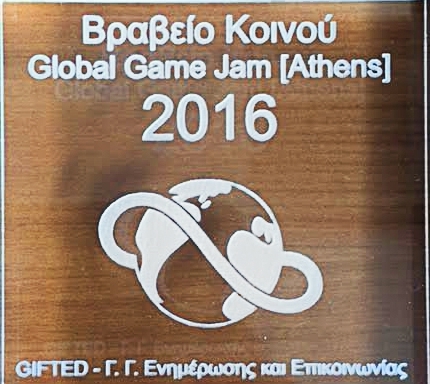 The structure of a jam is usually that everyone gathers on Friday late afternoon and watches a short video keynote with advice from leading game developers. This year's keynote speakers are Dimitris-Ilias Gkanatsios (Microsoft), Christoforos Loutzakis (Owiwi) and Renaldas Zioma (Unity). Then a secret theme is announced and all sites worldwide are challenged to make games based on that same theme and to complete them by Sunday afternoon. According to this year's program, the games, once completed, they will be presented to Media and to the public for an online voting on the "best game". The winner will receive an "Audience Award" by the Secretary General for Media and Communication, Dr Lefteris Kretsos.
Watch: Promo Video "Global Game Jam [Athens] 2016"
TAGS: GLOBAL GREEKS | MEDIA | SCIENCE & TECHNOLOGY