The heart of the Greek wine world beats in Athens from January 23 to 31, 2016, when VorOina, one of Greece's biggest wine festivals, will be held in numerous spots around the city, where visitors will have the opportunity to discover the wines of Northern Greece!
The annual wine tasting event, will take place on the 1st of February, featuring an impressive selection of indigenous and international grape varieties, cultivated at the famous vineyards of the area. White wines, rosés and reds, fresh and older vintages, varietal or blends, dry, sparkling and sweet will be showcased at the event, from internationally recognised to niche boutique producers presenting their newest and finest selections.
A long-standing tradition
The history of wine in Greece is indelibly linked to the history of Greek civilization. As well as being a staple of the Greek diet, wine is inseparably intertwined with all aspects of Greek life – social, economic, spiritual, religious and artistic. It was only natural that the country which worshipped Dionysus would elevate wine, Dionysus's gift to mankind, into an art.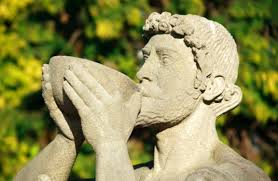 The traditions associated with Dionysus continued unabated into Hellenistic and Roman times. As well as being used in worship and drunk for pleasure, wine was also used as medicine, as an antiseptic and most importantly, as a purifying agent for water. In Byzantium Dionysus was replaced by the new God, who, however, inherited all the Dionysian symbols. Christ became the vine and wine formed a link between Greek tradition and the Bible. The Ottomans recognized the economic benefits of wine and allowed the 'infidels' to grow vines and trade wines.
From Greek independence to the Second World War, vineyards expanded without any particular planning. In the first half of the 20th century Phylloxera (a pest which infested the vines), the Asia Minor disaster and the subsequent migration dealt a blow to the industry. Indigenous varieties and mountain vineyards were abandoned and bulk wine of dubious quality dominated the market.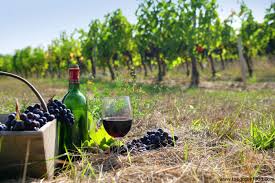 In around 1960 the first investments and efforts to re-establish vineyards were made. New wine producers and experts saw that there was a future in the production of good quality wine. A significant number of small producers also followed this route in the 1980s.
Investment in technology, skills and knowledge of winegrowing and perseverance brought about a renaissance in Greek winemaking. But the biggest step was taken after 1990, with a return to the cultivation of many indigenous grape varieties, some of which were in danger of extinction. Dionysus' gift returned to the place it had always held in Greek life.
A state-of-the art industry
In the last three decades, a wind of change has been blowing through Greek wine production. A relatively traditional agricultural sector rapidly turned into a cutting-edge entity in today's wine world. There are several reasons why the New Wines of Greece have emerged on the global wine scene in the past fifteen years and not before. It is not just a matter of their quality, as Master of Wine Konstantinos Lazarakis says to Enteprise Greece, but a matter of dynamics, trends, balances and imbalances throughout the global wine market. Greece is now able to offer unique and far more competitive wines, that make more sense in today's marketplace.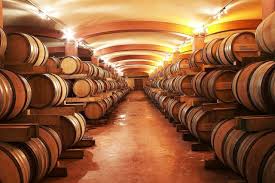 The Greek wine industry has undergone tremendous improvements with serious investments in modern wine making technology. Greek producers have invested heavily in people, education, know-how, and technology, starting a steep learning curve that has resulted in the wine quality currently coming out of Greece being an undeniable match to that coming from any other country.
Greek wines are undoubtedly worthy of attention and appreciation. This is confirmed by the abundance of wines acknowledged by internationally acclaimed, opinion-leading wine critics, as well as by the international distinctions and awards gained from top international wine institutions. Greek wines garnered gold medals, trophies, and outstanding ratings at remarkably quickly, leading many columnists and experts to travel to Greece in order to explore the "Next Big Thing" in the world of wine.
Protected Designation of Origin
What makes Greek wine so unique are the more than 300 indigenous grape varieties grown in the country, as there is a huge diversity, partly due to the country's geography (differences in climate form North to South and soils as well) that has favoured the creation of a great number of small, independent vineyards, in areas with a special eco-system (soil – climate – grape variety), where the produced wines are of high quality.

Indigenous grape varieties include: Assyrtiko, Aidani, Malagousia, Robola, Savatiano, White Muscat, Athiri, Lagorthi, Moschofilero, Roditis, Tsaoussi (white varieties); Agiorghitiko, Madelaria, Xinomavro, Mavrodaphne (red varieties), some of which carry a Protected Designation of Origin .
Assyrtiko-Santorini wines are rare and distinctive. They are born from the indigenous Assyrtiko grape on the volcanic island of Santorini and reflect its unique volcanic and anhydrous soil; Moschofilero-Mantinia still dry white wines unleash the senses with a surprising freshness and aromas creating unexpected pleasures on the nose and palate; Nemea-Agiorgitiko red wines, with their deep ruby color full of red fruit aromas, are integrated into the myth and history of the region of Nemea, Peloponnese; Xinomavro-Naoussa/Amynteo still dry red wines, aged for two years minimum, are noted for their bright pale to deep red color, high acidity, strong tannins and complex aromatic character.

Apart from Greece's world-renowned and distinguished gems there are several new, up-and-coming grape varieties which, depending on the type and style of wine they yield, show impressive potential and seem to be but a step away from being acclaimed and established in worldwide wine affairs.
Oenotourism: Wine Roads
"Wine roads" is a travel idea proposed to the contemporary traveler. They suggest selected routes that traverse the most picturesque spots of a viticultural zone. Signs indicate the direction towards vineyards and wineries, while places of unique natural beauty, archeological sites, churches, monasteries, museums, are also noted, coupled with restaurants, tavernas, hotels and local gourmet shops.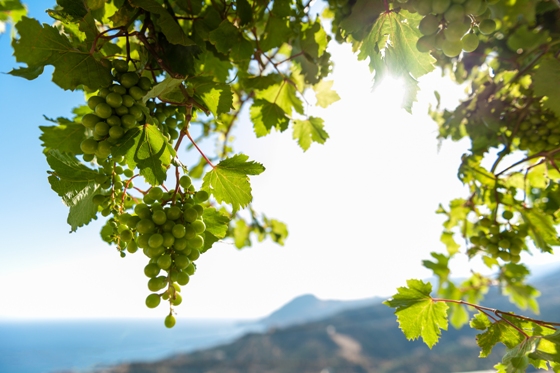 The first attempt to propose wine roads to travelers was made by wine producers of Northern Greece under the name Wine Roads of Northern Greece. Macedonian wines offer a large range of options and those who decide to embark on wine tourism in Northern Greece will have a lot to see and enjoy.
Located in the middle of mainland Greece, the vineyards of Central Greece account for 32% of the Greek vineyards and 29% of winemaking facilities. This fact, in combination with the broad range of native and foreign grape varieties in cultivation and the numerous wines of all types that are produced, render wine tourism in Central Greece particularly interesting.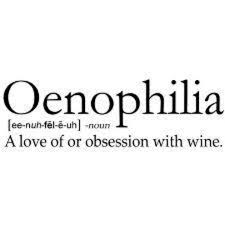 The region of Attica is one of the oldest winemaking areas, where age-old traditions meet state-of-the-art technology. Wines of Athens aims to connect the wineries with the scattered archaeological sites and natural attractions of the area. Its wineries focus on the production of quality wines and the evolution of Savatiano, the local grape variety.
Peloponnese features the most vineyards, the most wineries and produces the greatest number of registered types of wines than any other wine-producing area of Greece, a fact that renders wine tourism in the Peloponnese and the Ionian an essential part of learning about wine production in Greece. Definitely worth visiting is Nemea, one of the largest winemaking regions of Greece which produces some of its best wines, Mantinia, where the noble Moschofilero grape is cultivated, as well as the island of Cephalonia, with the native Tsaoussi and Robola grapes being the local viticultural treasures.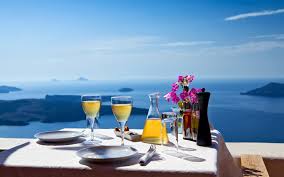 The Aegean islands have an important winemaking tradition as well. The range of wines produced is extensive and its sweet wines are considered among the best-known sweet wines in Greece. Due to its superb geology, Santorini wines are known worldwide for their distinctive flavor. Favorable weather conditions have also led to the production of the high quality Rhodes wines with the dominant grapes being the white Athiri and the red Mandelaria (known locally as Amorgiano).
Last but not least, in Crete, participation in wine-making activities and the staging of related festivals is a tradition. The unique Cretan ecosystem provides the ideal environment for the production of the Archanes, Peza, Dafnes and Sitia wines in addition to several well made vins-de-pays. The most popular grapes are Vilana, Kotsifali, Mandelaria and Liatico as well as Chardonnay, Syrah and the hard to find Plyto, Dafni and Thrapsathiri varieties.
A promising future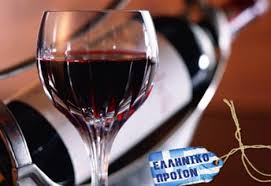 Greece is currently among the top 10 wine producers of the European Union. More than 35 countries worldwide in Europe, Asia, Australia and America are the exporting destinations of Greek wine, with 65.77% total volume being exported to just 3 countries: Germany, France and USA. However, in the past few years exports of Greek wine in nontraditional countries such as Singapore and China have been immensely increased, since the emerging preferences of wine in those countries show an upward trend. In parallel, exports of Greek wine to neighboring Italy and Bulgaria, as well as Brazil, Russia, Japan and Hong-Kong have risen significantly during the last years.
Although wine productionfell by 16.24 pct in the 2014-2015 period adversely affected by weather conditions, data released by EDOAO – the national inter-professional organization of "vine and wine" – suggest that Greek wine exports to the United States and Canada in the last five years have increased by 39% and 55%, respectively. These figures are expected to rise even higher. "There are no American sommeliers who do not know about Greek wines and do not include them on at least one label list. Their popularity has surpassed all expectations," says Sofia Perpera, company director of All About Greek Wine North American Region.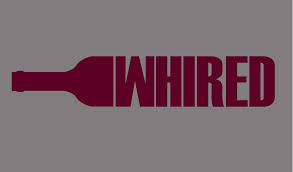 Greek wine, especially white, has become fashionable in the restaurants of New York and London and it's certain that current production will need to increase to meet demand in the future, says winemaker Evangelos Gerovasiliou, noting that the economic crisis had an unpredictable positive effect on the sales of Greek wines, as markets which were previously tough to enter into – such as China, Russia and the United States – are suddenly buying more quantities to help the Greek economy.
Greek wines have often made it to the headlines last year with leading foreign media such as Bloomberg, the Wall Street Journal and the New York Times calling wine production in Greece a modern success story!
TAGS: BUSINESS & TRADE | FOOD & DRINK | INNOVATION | PRODUCTS | TOURISM