The web portal Study in Greece is campaigning for the promotion and international visibility of Greek Universities and the comparative educational advantages of our country. In particular, the campaign focuses on the foreign language study programmes that Greek Universities offer to Greek and international students. The initiative is supported by the General Secretariat of Higher Education of the Ministry of Education and Religious Affairs and the General Secretariat for Greeks Abroad and Public Diplomacy of the Ministry for Foreign Affairs. In this context, a number of educational programmes and actions are presented in detail on a regular basis, such as undergraduate and postgraduate programmes, summer schools etc, to inform international students about the many foreign language options offered by Greek Universities.
Study in Greece interviewed Professor Vasilios Vassalos, director of the MSc in Data Science offered at the Athens University of Economics and Business (AUEB), about the programme, its features and what it has to offer to international students.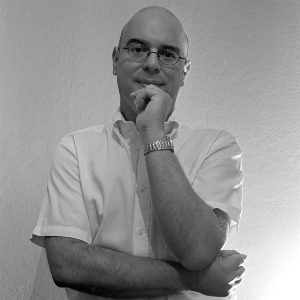 Vasilios Vassalos is a Data Science and Engineering Professor at the Department of Informatics of AUEB. He is the Director of the MSc in Data Science and also leads the Information Processing Lab of the university. Before joining AUEB in 2004, he had served as Assistant Professor at the NYU Stern School of Business and was the founder and CTO of a venture-funded data integration startup company acquired by a multinational public software company. He is the recipient of numerous awards and has been Principal Investigator for over 15 funded research and advanced development projects. He is the author of over 70 technical publications and two US patents.
Mr Vassalos, please tell us what the MSc in Data Science –a programme offered jointly by the Department of Informatics and the Department of Statistics, in the School of Information Sciences and Technology of the AUEB– deals with.
Data Science is the study of data through computational and statistical techniques, in order to answer questions, develop explanatory and predictive models, perform analyses and communicate results in revealing ways. Data science draws from a wide variety of disciplines such as computer science, artificial intelligence, statistics, economics, and operations research. It applies quantitative methods to reveal relationships in data drawn from business, medical, financial, social or other fields. It is a key driver of improvement to all aspects of business, including strategy, operations, marketing, finance, and human resource management.
Considering that this was the first Data Science programme in Greece, tell us about the ways it connects studies to work, and the career perspectives offered to its graduates?
The programme focuses on computational and quantitative techniques. It aims at offering students new opportunities for building a sustainable competitive advantage through data analysis.
Students acquire knowledge and skills on:
storing, analysing and presenting data, by using current algorithmic and computational techniques
using probability theory, statistics and algebra to understand simple and advanced mathematical concepts and tools, applied to data
combining specific algorithmic, algebraic and statistical problem-solving techniques, developed over the last 10 years in the field of Data Science, for big data handling and prediction and decision-making modelling
summarising and presenting complex data and models efficiently and skillfully
detecting situation similarities that can be used to tackle problems solvable by computational techniques
The programme has provided the Greek market with a steady stream of highly qualified data scientists that have brought a hitherto unprecedented level of knowledge and skill to the practice of analytics and data science in big and small organisations. They were a significant driver of a real boom for data analytics in Greece. One can find our graduates in literally every big organisation in Greece that has a data science function or activity and in many of the most dynamic startups. We have already made our mark and will continue to do so.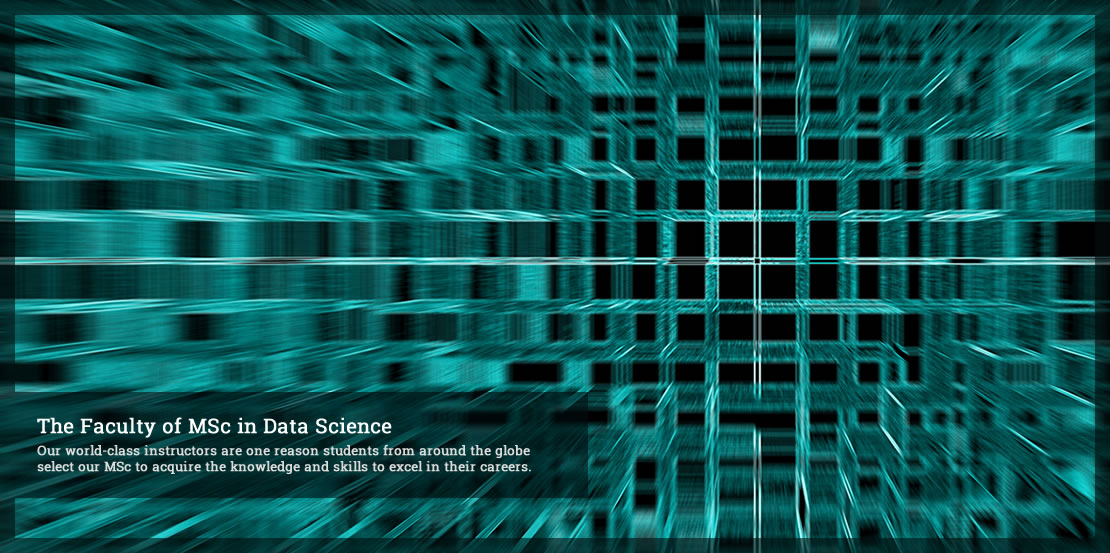 Talking about the extroversion of the Greek Universities, what do you think about these efforts? Will it have a beneficial impact?
Such efforts cannot and should not be described or judged in the aggregate. Each university has to chart its own course and define how to open itself up more to the world. To the extent that the extroversion refers to more collaboration with industry, for a field such as Computer Science this is an absolute necessity and is extremely beneficial both for Greek industry and Greek universities – this is a path AUEB is already walking on, with multiple initiatives already bearing fruits in the last decade, and new ones starting every year. If it refers to more international research collaborations, then institutional support for global research collaborations will really help Greek faculty contribute even more to research, and have more impact. Again, AUEB is very active on the world research arena, as is evident from faculty participation in EU projects, and research conducted and papers written with lots of foreign coauthors. Finally, if extroversion refers to attracting foreign students, its effect on universities depends on scale: small numbers of incoming foreign students will not have much of an impact, except maybe creating somewhat stronger incentives to improve facilities. Larger numbers and percentages of foreign students can have a significant, almost transformative effect, but the direction of the effect is very much dependent on the profile of such students and the business models the universities adopt for attracting and teaching them.
Why should an international student choose this specific programme, given that is also taught in English?
Our programme offers a rigorous, state of the art curriculum, offered by professors with significant research achievements of international caliber, hands-on exposure to the latest techniques and tools used in industry, and extensive teaching experience, often at the top US and European universities before coming to AUEB. The mix of theory and application is unparalleled, and the programme is second to none in its coverage of every major aspect of data science. Moreover, the programme has a fraction of the cost of almost any other English-language programme, making it probably the best value for money. Finally, Athens is a great city to live in, combining rich history, lively intellectual environment with many universities in close proximity, a vibrant startup scene, and great weather.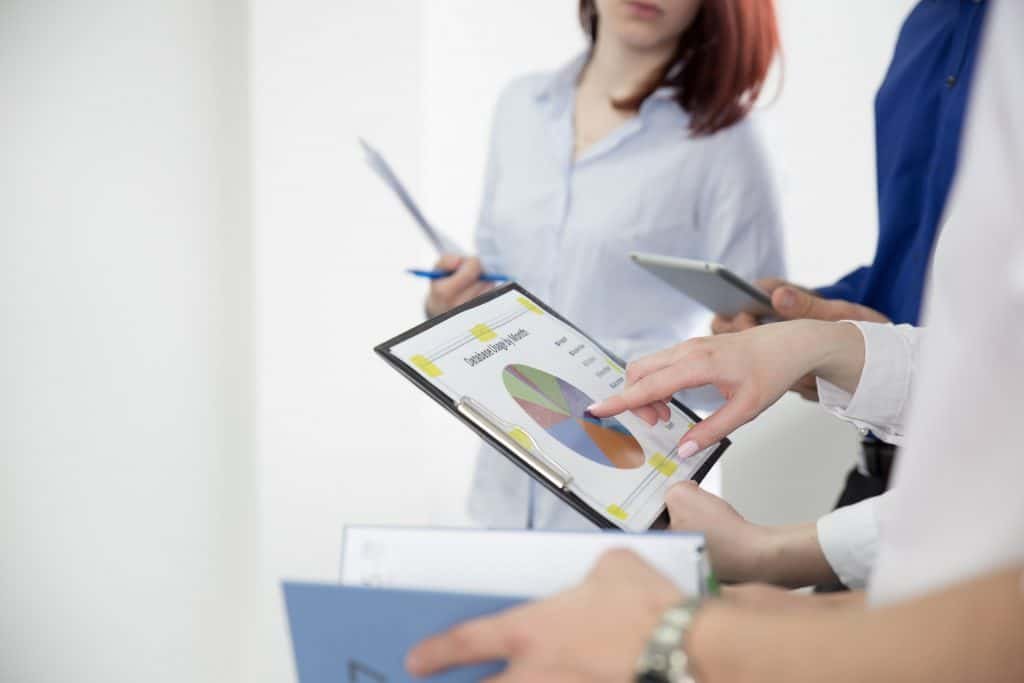 Tell us a few things about the Athens University of Economics and Business –one of the largest and oldest universities in Greece– concerning its efforts to adapt to the world of contemporary innovation and cutting-edge research.
The Athens University of Economics and Business (AUEB) was founded in 1920. It is now considered one of the most competitive universities at a European level in the fields of Economics, Business Administration, Informatics, Statistics, Marketing, Accounting and Finance. The AUEB was the first Greek University to establish postgraduate studies. Today, it enrolls over 2,000 postgraduate students in 35 part-time and full-time Master's level programmes, with durations of 1 to 2 years.
It is the first university in Greece to achieve the Distinction of Excellence by the EFQM (European Foundation of Quality Management) Excellence Model, and has also received the corresponding "Ever to Excel" Greek distinction.
The AUEB is by far the most international of Greek universities: it has the largest ratio of Erasmus students to its active student population, and a large number of undergraduate and postgraduate students participating in the Erasmus and Erasmus+ programmes. It hosts one of the most active branches of AIΕSEC, through which it provides valuable opportunities for internships abroad.
Read also via Greek News Agenda: Professor Giorgos Papadourakis presents the Msc in Informatics Engineering at HMU; Professor Constantine Kotropoulos presents the MSc in Digital Media – Computational Intelligence at AUTh
N.M. (Images from the MSc's official website)