The Research and Innovation sector of the ministry of Education announced a pioneering project for establishing a national network for research and clinical applications in the field of precision medicine (personalized medicine). The project for creating a National Network of Precision Medicine is part of the Education ministry's efforts to promote research activities with a direct social impact: in cooperation with the ministry of Health, the clinical applications of personalized medicine will be made available to the general public through the National Health System.
Precision medicine is one of the most modern and effective approaches in the prevention and treatment of serious illnesses such as cancer, neurodegenerative and cardiovascular diseases. Alternate minister of Research and Innovation Costas Fotakis stressed that "research has a significant role to play in the state's effort to support society under particularly adverse conditions. Beyond research's importance in economic growth, it should respond to social needs in a direct and tangible way, such as effective and low-cost healthcare. This flagship initiative in the emerging field of personalized medicine, considered to be the medicine of the future, responds to this need". […]
"Our goal is reliable and timely diagnosis and effective targeted therapy as well as a radical reduction in drugs overuse and patient distress. It is important to note that the high efficiency of personalized medicine can contribute to a significant reduction in health care costs. Moreover, the network is part of a strategic plan with a long term perspective; beyond the significant social dimension, it will offer a unique opportunity for growth by opening up possibilities for synergies between national and EU funding instruments. Our ambition is that in cooperation with the ministry of Health, personalized Medicine will be integrated into the public health system".
National Network of Precision Medicine for Cancer Prevention and Treatment
Precision medicine identifies the molecular disorders that can lead to cancer, neurodegenerative and cardiovascular diseases, taking into account the genetic inheritance, the social environment and the personal behaviors of each individual. In cases where the disease has already occurred, personalized medical and pharmaceutical treatment can be used to increase treatment effectiveness. This approach is expected to provide the potential of medical prevention and intervention tailored to the individual patient, at a reduced cost and with much better medical results.

The implementation of National Network of Precision Medicine requires the establishment of specialized units for genetic and molecular analysis and of accredited biobanks. All data will be collected and processed on a computing platform that will be configured as a dynamic database for future research.
With an initial funding of more than € 5 million and a two-year implementation period, the National Network of Precision Medicine will focus on Oncology – the exploitation of new drugs that can reduce tumorigenesis- and will consist of four Precision Medical Units (PMUs): two in Attica, one in Thessaloniki and one in Crete. Gradually, the Network will expand its cooperation with Oncology Clinics across Greece to provide early diagnosis and therapy services to cancer patients. In the next phase, two new Networks for neurodegenerative and cardiac diseases are planned. So far, eleven major research and academic organizations in the country, active in clinical applications of molecular biology, medicine and computer science participate in the project.
Read more via Greek News Agenda: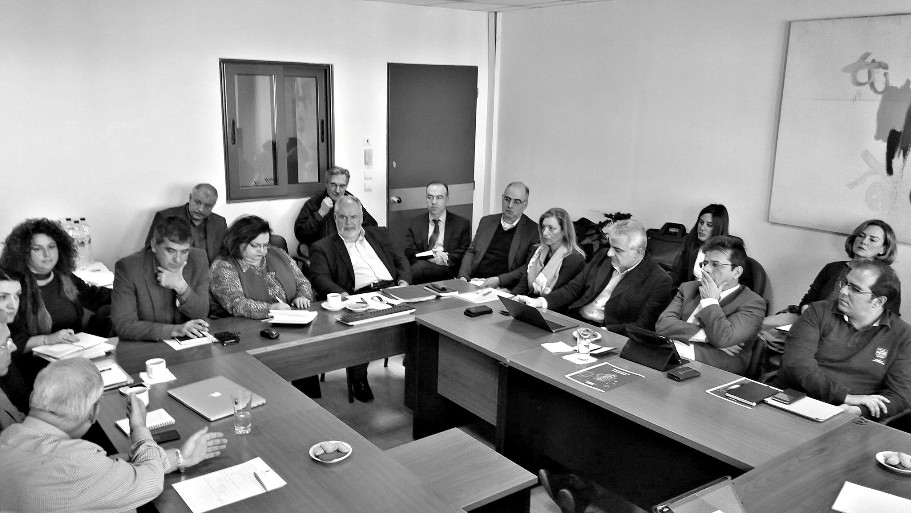 I.L.
TAGS: ECONOMY & DEVELOPMENT | HEALTH | INNOVATION | SCIENCE & TECHNOLOGY