For the eighth consecutive year, Platforms Project art fair (14-31 May 2020) presents the work of talented creators from the independent arts scene, aiming to function as an "incubator" for young artists, a site where they can join forces so as to seek answers to contemporary artistic questions. Traditionally held at the "Nikos Kessanlis" Exhibition Hall of the Athens School of Fine Arts, this year's edition goes digital, taking into consideration the difficulty for many of the exhibitors to travel to Athens and the need to safeguard the health of artists and visitors alike.
Thus, a new approach to art viewing is established via the Platforms Project Net, a web-based art fair that enables the art-loving public to access the artists' work via a digital exhibition. More specifically, a virtual plan view of the "Nikos Kessanlis" exhibition hall showcases the platforms installed on their digital stands. The public can then click on a platform's number to learn more about the artists and their work (video-art, painting, photography, installations, etc).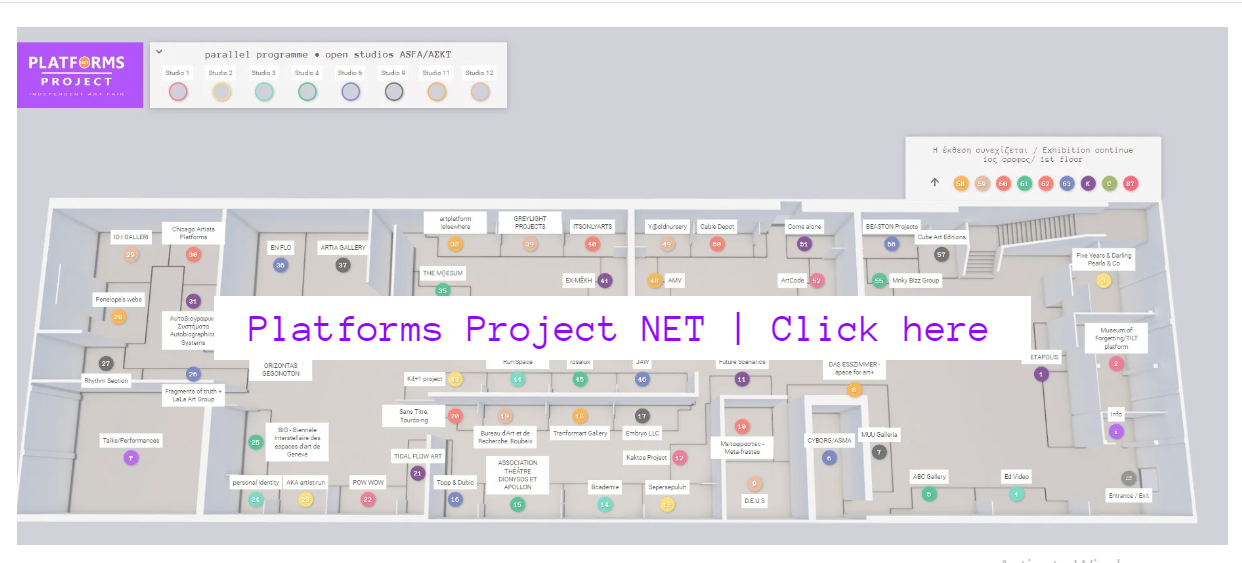 "Platforms Project Net is not just an online version of the Platforms Project Independent Art Fair but an essential platform which will be a digital and networking meeting for artists' groups from around the world. It will not only be the first online Art Fair for independent art groups but also a completely different logic in the way we look at art (…) The future may be the internet, and the art market may be moving fast in this direction."
Artemis Potamianou | artistic director and co-manager of Platforms Project 2020
Featuring 63 platforms from 20 countries (Greece, UK, Germany, Canada, USA, Netherlands, Belgium, Sweden, Austria, Switzerland, France, Panama, Finland, Indonesia, Turkey, Serbia, Russia, Cyprus, Italy, Hong Kong) and over 800 artists, Platforms Project aims to serve as a hub of creation, a register of the avant-garde trends in the international art scene and a forum for promoting interaction between artists' collectives.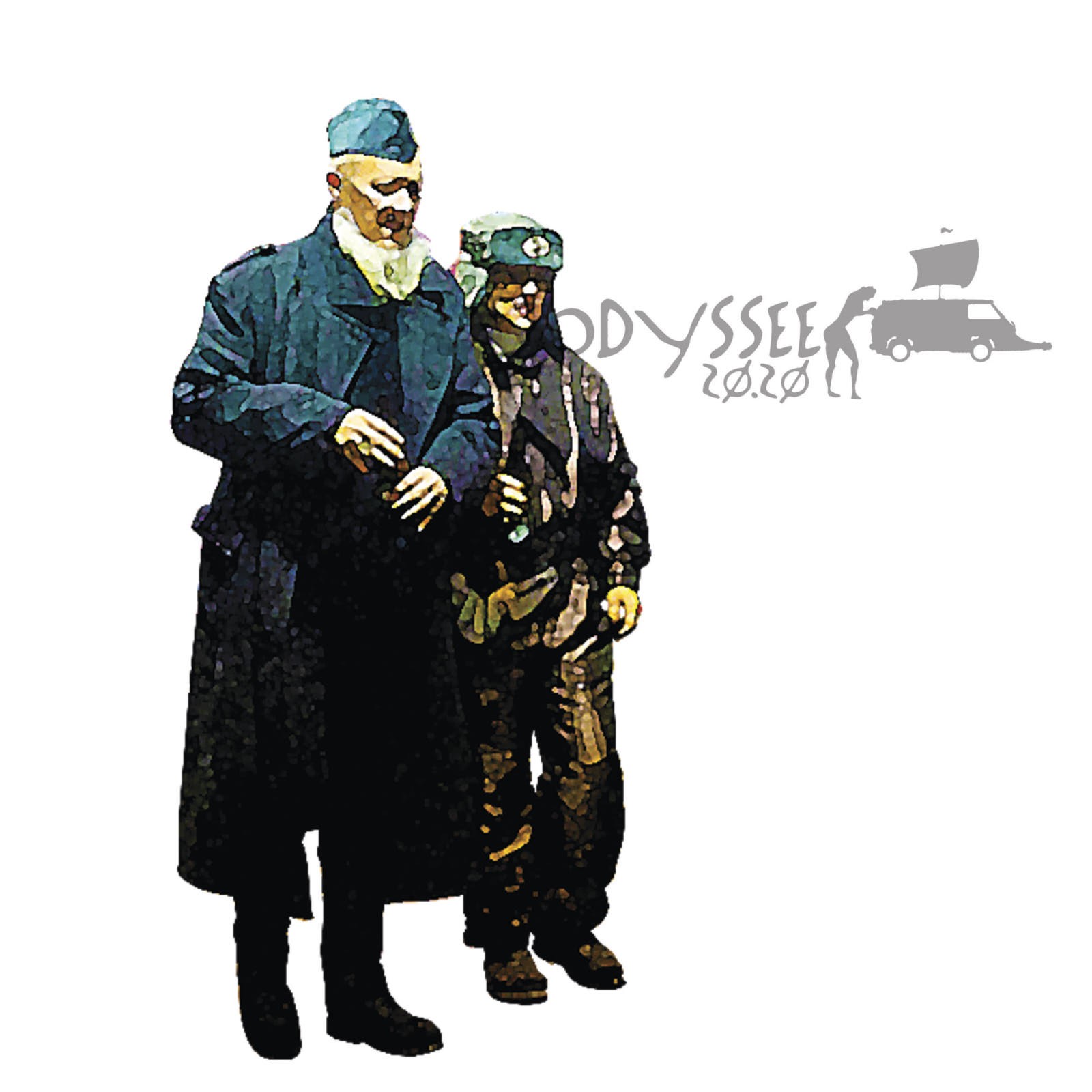 Parallel to the main exhibition of the Platforms Project, a series of workshops are taking place, including a Kids Lab (designed by the Dutch platform EX-MÊKH and art teacher Ellen Rodenberg) aiming to introduce children to contemporary art and the "Open Studios" initiative, which is presenting the Athens School of Fine Arts students' actions and projects. Moreover, visitors will be able to watch online a rich program of 20
online lectures
, as well as 22 online performances and videos on contemporary art matters, giving visitors the opportunity to engage in direct, real-time dialogue with the artists as part of the overall interactive experience.
More info: visit Platform Projects official website
See also: Athens School of Fine Arts celebrates 180 years; Arts in Greece | Efi Kyprianidou on Art and Compassion; Art-Athina 2016: Greece's Biggest Contemporary Art Show Grows Larger this Year; Arts in Greece | Nikos Gyftakis' Liquid Reality
E.S.
TAGS: ARTS | ATHENS | FESTIVALS | GLOBAL GREEKS | INNOVATION | INTERNATIONAL EXHIBITIONS