Michalis Kalamaras is a digital publishing consultant and the founder of the website eAnagnostis ("e-reader" in Greek), where since 2008 he writes on ebooks and digital publishing. Since 2013 he works in digital marketing and content development for Thinking, a firm that offers digital services and products for the book industry.
Υou are the founder of eAnagnostis, writing on ebooks and digital publishing. Tell us a few things about the website and your own involvement in the field.
Coming from a background in Greek philology, I was working as a copy-editor for publishers when in 2008 I had to deal with the lack of space for more books in my home. At that point I started looking for options to read digitally other than opening PDFs on my laptop.
This was a time that digital reading was starting to take off, particularly in the USA. In 2007 Amazon launched its first Kindle, a device with an e-ink screen for reading with no eye strain, and the international ebook format, EPUB, was standardized. The launch of the iPad and the tablet PC category of devices in 2010 and smartphones with larger and better screens gave digital reading more visibility and options.
Information on ebooks and digital publishing was sparse in Greek at the time and there were limitations in the support of the Greek language by the devices. In October 2008, I started blogging in Greek about my research on ebooks, e-readers and e-reading software and my own experience of reading ebooks. eAnagnostis, the name of my website, stands for "e-Reader" in Greek, implying both the device and the person reading digitally. In the following years e-reading started to gather pace in Greece. Since 2009 e-reading devices gradually became available in Greece too and, then, in 2010 there was an influx of ebooks in Greek and Greek bookstores to sell them for the first time. It was a moment of realisation that eAnagnostis could be a project interesting for the wider public too.
eAnagnostis was launched with readers in mind, but early on it covered the business aspects of the digital transformation of the book industry. Over the years, through an extensive corpus of text, audio and video and through public speaking, curating events and media presence, eAnagnostis has been providing reporting, analysis and insights into the Greek book market in its international context.
What started as casual blogging and a side project in 2008 has led to a full-time job. Since 2013 I have worked in consulting, digital marketing and content development for Thinking, an Athens-based firm that offers digital services and products for the book industry, both in Greece and internationally.
The ebook is gradually becoming widespread in Greece although at a slower pace compared to other countries. Which are the main advantages it provides compared to the traditional book? Would you say that it could change reading habits?
Buying ebooks is not limited by opening hours and proximity to a physical bookstore and delivery is prompt to the device of choice as long as there is an internet connection. Ebooks cannot run out of print and there are no such delays as reprinting or other supply chain woes. Books become far more portable as thousands to many thousands of ebooks can fit into a single device, with a cloud backup. It is much easier to carry and read your book of choice during travel and commuting, on holidays or for work or study.
Reading itself can also be customized to one's needs as EPUBs, the standard format for ebooks, allow reflowing the text to fit in any screen, adjusting margin and line spacing, font types and sizes and background color, and choosing between page turning or continuous vertical scrolling. This is particularly important for people with eyesight issues or the visually impaired. On top of that, mechanical voice over is also available boosting accessibility. Relative links can be provided for the web and, though still in a limited way, audio and video can be embedded in ebooks. Research for personal or academic projects is also facilitated: with ebooks a reader can also move swiftly back and forth to the footnotes, bookmark, highlight and annotate text, and search the full text of the book, look up a word in the dictionary or search for it on the web. Copy and paste or directly sharing to social media of selected passages or directly sharing to social media is also supported, making reading more social.
Dedicated reading devices, e-readers like Kindle or Kobo, also remove eye strain due to their e-ink screens, enabling reading like on paper and battery life for many books.
Ebooks are also the single chance many books have to get published, especially books for niche audiences or from not yet established authors. It is so much easier to get your work published nowadays, even if you have to try self-publishing. And you can also try to print it too, thanks to digital printing and print-on-demand.
But digital publishing goes way beyond benefits for the general reader. It would not be possible for research on COVID-19 to be reviewed, published and circulate swiftly around the globe without digital tools for publishing.
Still, ebooks and digital publishing are in their early days. No doubt digital publishing has a lot to learn from traditional publishing, but also to break new ground, away from just replicating print editions. New habits are being formed as much more reading happens on screens day by day. Print books are still dominant, but in every twist and turn we opt more and more for digital reading. And digital will be as momentous for books and reading as typography has been, but like Gutenberg's 15th century invention it will take time for a new reading order to be formulated.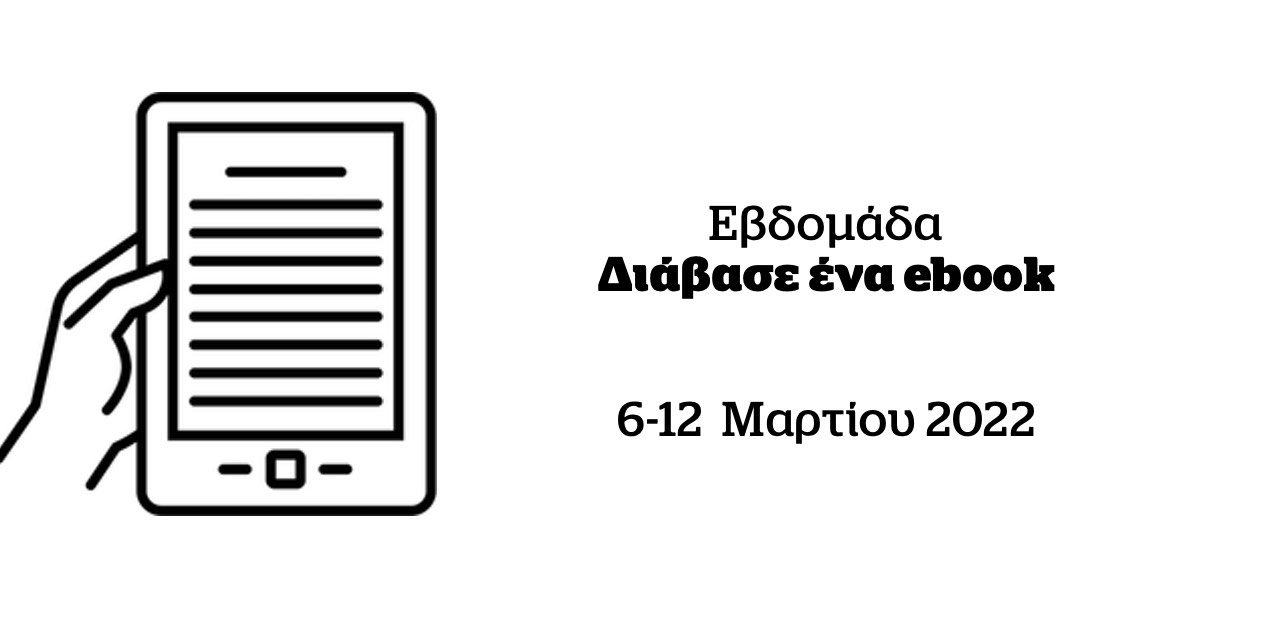 Which do you consider to be the main challenges the publishing landscape is faced with in a digital era? How could these challenges be met successfully?
Digital transformation affects the entire book value chain, altering the current balance in the book ecosystem for publishers, booksellers and authors, and introducing new stakeholders in the field. Digital is very cost-effective when scaling up, but digital transformation needs investment and expertise and points to economies of scale and consolidation. There is a cost to building up your website, e-shop, platform, digital marketing, and ebook and audiobook catalogue. Much more affluent players, like tech giants and media groups, are also coming into the industry. And cost structure is a challenge as digital emerges while physical is still pretty much relevant today. So, it is not a level playing field for all publishers, booksellers and authors.
Trade publishing has been so far hesitant about embracing digital transformation, while academic publishing has been at the forefront of digital. E-commerce and digital products are particularly challenging for bookstores, despite a new interest in indie bookstores and in shopping locally. Attitude is key as it allows time to prepare, invest, adapt and absorb change. Digital can be an opportunity for those who embrace it and act accordingly.
But attitudes are changing. The COVID-19 pandemic has accelerated the digital transformation of the book industry. It's more of a permanent turn than a parenthesis. In Greece, the book market proved resilient thanks to its adaptability and swift shift to e-commerce, digital marketing and online events. Digital transformation should not be, though, the last resort in case of emergency or just adaptation to technological tools, but it needs to be part of a cohesive, long-term strategy.
Regulation and book policy play a key role too. Fixed book price laws, in countries like Greece, France or Germany, help uphold bibliodiversity and an indie bookstore scene in the digital era. Digital piracy is also a matter of regulation, but it has more to do with giving access to content in timely, easy to use and affordable ways. Co-financing by government funds of digital projects and innovation in the book industry and investment in digital infrastructure for books can distribute opportunities more evenly. A book-in-print database, for example, like Biblionet in Greece, provides accurate and current bibliographical information but it also facilitates e-commerce.
Digital transformation is a challenge for readers too. Access for all readers to modern devices, fast internet connections, digital content and digital skills should not be taken for granted, as the digital divide is a reality even for the most developed countries.
What about the role of libraries in the new increasingly digital environment? How would you comment on the E-reading room inaugurated by the National Library of Greece?
Public libraries will remain key repositories of books and information in the digital era with the added value of human curation. They will play an even greater role as community centers for culture, education and life-long learning. Libraries need to expand their digital offerings, like advancing digital skills in their communities, digitising their catalogues and collections, and providing access to ebooks and audiobooks.
In 2018, the National Library of Greece launched "E-reading room", its platform for lending ebooks. Each user can borrow up to 3 ebooks at a time for 15 days, with an option of renewal for another 15 days. There are about 2,250 ebooks available on the platform across a variety of genres, from around 8,500 ebooks available in the Greek ebook market in total. "E-reading room" gave the opportunity to residents in Greece, no matter where they live in the country, to read ebooks for free without having to visit the library, not even for signing up. It has been a success and a way to both build awareness for the library and offer new, digital services to the public. According to the National Library of Greece, demand for lending of ebooks skyrocketed during the pandemic, especially during the lockdowns. They are currently planning to expand the service to include more ebooks from more publishers and even add audiobooks too.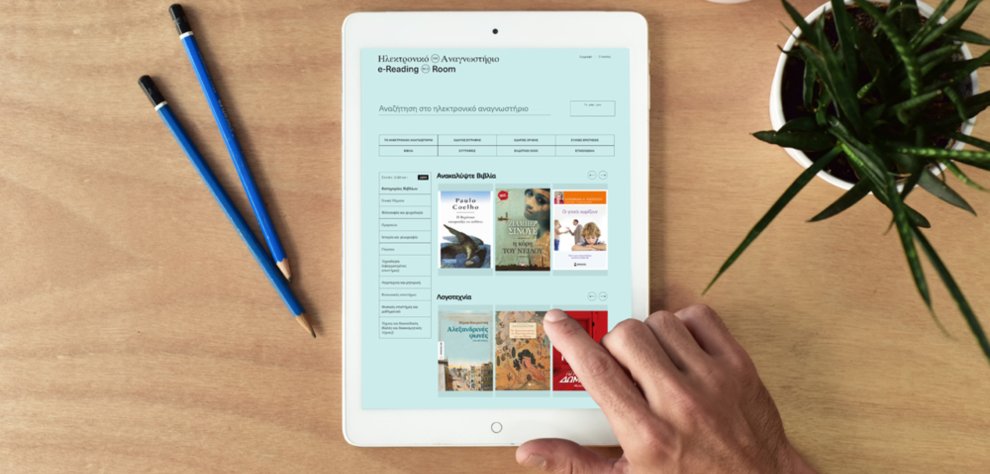 An increasing trend among Greek writers is the self-publishing of their work in electronic form. Would you say that such a trend constitutes an opportunity or an illusion?
How to self-publish in an ebook format is one of the most common questions writers in Greece ask me. And the truth is there is still a stigma in self-publishing in the country. It is not perceived as avoiding a gatekeeper, but as failing to get endorsed by a publisher. On top of that, there is no easy way to distribute for sale your self-published ebook in Greek, like Kindle Direct Publishing by Amazon for ebooks in English. So an increasing number of Greek authors are considering self-publishing, but not so many actually go down this road. Some authors go for another option: cover the costs of production themselves to get published under the publisher's brand in print.
That said, digital self-publishing is an opportunity. It is particularly effective for some genres and micro-genres, addressing niche audiences and appealing to writers who cannot or do not want to navigate the publishing industry. Wattpad, the self-publishing and social reading platform, has a considerable following in Greece too. And as more authors or aspiring authors build a direct relationship with their readers and develop their own audience through social media, they develop a potential asset for self-publishing too.Successful self-published ebooks can also break into the mainstream and get published by a traditional publisher. Success very much depends on the author's already existing "platform", i.e. the author's visibility, clout and credentials even before starting promoting the book. It also depends on patience and on doing it as much professionally as possible all the way: from copy-editing and ebook production to cover design and marketing.
It has been argued that during the quarantine, people read more books. Which has so far been the impact of the pandemic both on what and how much people read? Are there ways to further foster this love for reading?
The resilience of books and reading during the pandemic and the lockdowns has been amazing, in Greece and in most countries. Underpinned by social media campaigns by readers, publishers, booksellers and authors, people turned to books to entertain themselves and also to get informed and understand these unusual times. In Greece, we read books from our own bookcase, participated, for the first time, in numerous online book events, ordered books online or called our local bookstore, we gave ebooks a shot and listened to audio samples of books. And people kept reading and ordering books, despite delays in delivery, limited availability of ebooks and no audiobook market.
Backlist titles, like Albert Camus' "The plague", and already established authors were selling fast. Children's books proved also popular when kids were staying at home. Continued release of new titles was also key, despite some cancellations, but it was difficult to launch new authors and new books by lesser-known authors without face-to-face events.
Vibrant indie bookstores, well-funded public libraries, cosy book clubs and book festivals are key to engaging readers locally and should also be supported by a coherent book policy. Digital offerings, such as ebooks and audiobooks, can also expand the audience of books, particularly to younger segments. A wide range of books, both backlist and frontlist, is already being offered in the Greek book market in fiction and non-fiction. The quest for books, though, from new, more diverse voices should be constant. But, fundamentally, we in the book industry need to understand that different kinds of people will read different kinds of books. So, while we should not refrain from aesthetic judgement, we should not rely exclusively on "high culture" and literary fiction.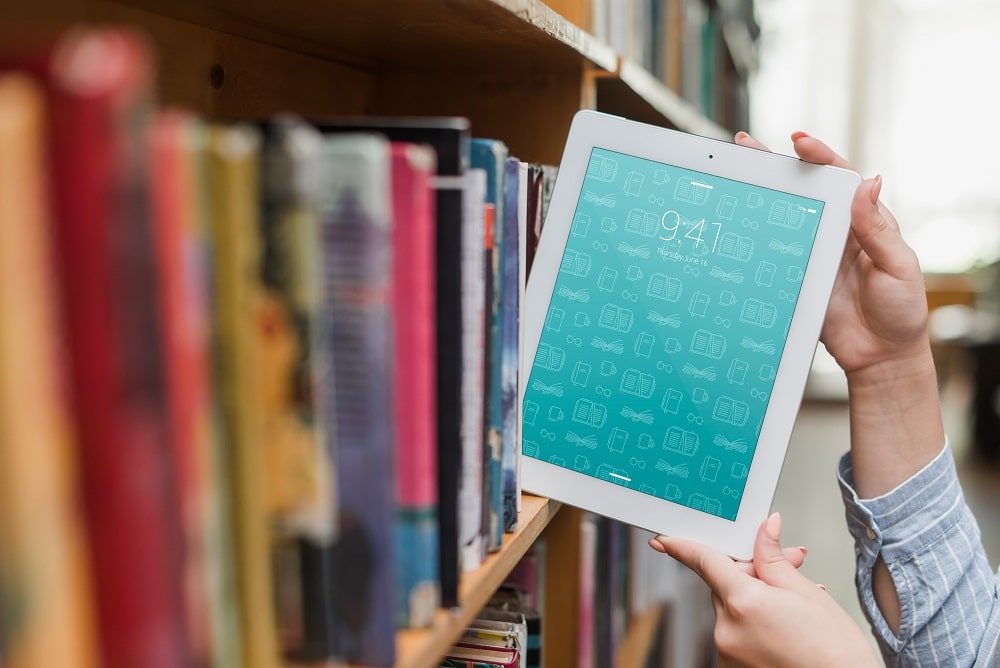 Which do you consider to be the future of ebooks and audiobooks in Greece? Which are the main challenges to be met and the opportunities that they could provide to readers, writers and publishers?
In continental Europe, ebooks have a market share between 5-10% in most countries, less than half than the UK or the USA. Ebooks in Greece never really took off, still accounting for less than 1% of the market. But in Greece too, the COVID-19 pandemic, lockdowns and restrictions in shopping in physical bookstores have rekindled the interest in ebooks by readers and publishers alike. Readers tried ebooks for the first time or turned to their existing ebook accounts. Publishers who have neglected ebook production demonstrated a new interest in the format. The sustained shift to ecommerce in Greece during the pandemic is also facilitating ebook sales, but a number of key issues remain unresolved. The lack of an advanced, integrated Greek bookstore for ebooks, limited local availability of dedicated reading devices and limited commitment by publishers to produce ebooks in a timely manner are hindering growth.
Audiobooks have had tremendous growth in the past years, not only in the US and in the UK, but also in continental Europe. The Nordics especially are at the forefront. In Greece, especially during the first lockdown in the spring of 2020, there was a surge of audio content. It was the beginning of a flow of "book readings", audio samples, audio plays, audiobooks and a lot of podcasts. An audiobook market is starting to emerge in Greece too. Since September 2021, Bookvoice has been launched, the first platform for audiobooks with well-known Greek authors as narrators and continuous audiobook production. And in November 2021 Antenna, a major Greek media group, announced Jukebooks, its own audiobook platform with a subscription model, to be launched in 2022. Both of these platforms have secured contracts with major Greek publishers. Two startups are also attempting to enter the market. So things are moving.
Both ebooks and audiobooks are key to addressing the needs of new and younger readers. We can listen to audiobooks while jogging, walking, driving, commuting or washing the dishes, i.e. in cases where reading a book can't be an option. But they also provide a new way of accessing the content of the book through performance and immersive listening. Audiobooks will give authors the chance to write with this particular medium in mind and voice talents will emerge. The various platforms will try to focus on different genres of books, acquire exclusive titles, and test different business models. Publishers will try not to lock their content in a single platform and bookstores, the trickiest part, will try to find how they fit in in the audiobook ecosystem. It will be a period of experimentation for everybody.
In any case, ebooks and audiobooks are a very welcomed development for the book industry and the readers. As we continue to spend more and more time on screens, we better make sure books have a place on our screens ­—and on our earbuds.
*Interview by Athina Rossoglou
TAGS: LITERATURE & BOOKS | READING GREECE