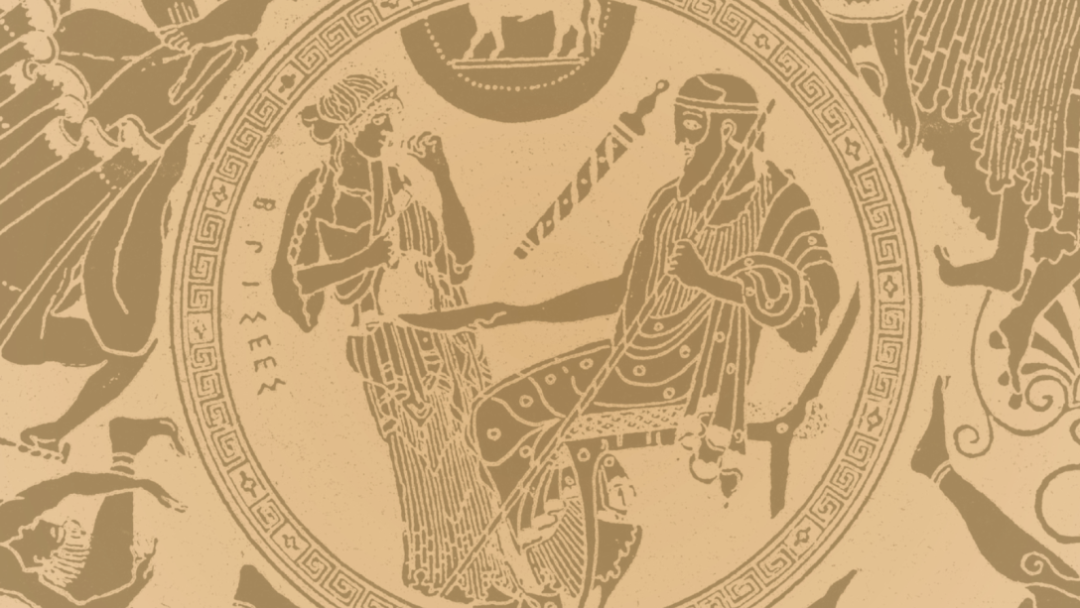 "Hellas!" is the theme of this year's International Handel Festival (May 18-29), the oldest baroque music festival in the world that has been held in Göttingen since 1920 and attracts tens of thousands of visitors to this day. Well-known conductor and seasoned opera expert George Petrou, who has been the festival's artistic director from 2022, designed along with managing director Jochen Schäfsmeier the program from a completely new -Greek – perspective. But what does Georg Friedrich Handel (1686-1759) have to do with Greece?
One of the answers is of course, that Handel tapped into the infinite wealth of ancient Greek mythology for his operas and oratorios. "Hendel and Greece – this seems unusual at first glance. But if you take a closer look, you will see that Hendel's operas and oratorios are clearly related to Greek mythology" Göttingen's mayor notes in the festival's program. Professor of musicology at Lübeck University and president of the "Hendel Company" WolfgangSandberger, agrees: "Our present-day understanding of politics, arts and science is influenced to large extent by ancient Greece. So, ancientmyth and Greek history also play a role in Handel's music. For me, 'The choice of Hecrules' remains one of his most explosive works to this day. The ancient hero must decide between virtue and lust".
Hercules was precisely the oeuvre that opened the festival, under the direction of George Petrou, who will also be directing and conducting Handel's opera "Semeli". The opera will be presented as a dramatic oratorio with soprano Marie Lys in the title role, as well as one of Britain's greatest tenors, Jeremy Ovenden, in the challenging role of Jupiter. Star mezzo-soprano Vivica Genaux takes on the dual role of Juno and Ino, and the Athens Chamber Choir, a brilliant young ensemble based in the Greek capital, will sing Handel's magnificent choruses. Two more Greek artists with an international career were involved with the production: Paris Mexis was responsible the sets and costumes, while Stella Kaltsou handled the lighting.

But is there an influence of Handel on Greek music, or vice versa? Jochen Scheffsmeier, the managing director explains in magazine kulturis: "There are hardly any instrumental works in Greek art music during the time of Handel, since the Orthodox Church did not have a church organ accompanying the services. Thus, there was no basis of comparison for an interactive influence. The relations between Handel and Greece could be found on completely different levels: For example, modern Greek composers wrote works for church instruments or combined baroque music with Greek dances."
Italian musical ensemble "filoBarocco Tetraktys" investigates percisely this interaction between Baroque and Greek dances, drawing on a skilful combination of music and mathematics. The ancient Greeks believed in the importance of numbers. Four was especially sacred, hence the term "tetraktys" of the Pythagoreans. Starting from this mystical idea, this ensemble explores the roots of Western harmony basthey perform a compelling interplay of baroque movements along with Greek dances, monodies and fantasies.
So, besides the connection with ancient Greek mythology, the connection between early music and Greek music can be found in how Greek musical traditions and musicians from the Renaissance to the present were influenced by western music. Greek ensemble "Ex Silentio" with internationally acclaimed soprano Fanie Antonelou, explores this connection in their "Nymphs and other myths" concert. Among other, they presentworks of composer Frangiskos Leondaritis, who wrote Neapolitan songs in 16th century Crete when the island was under Venetian rule. Leondaritis found himself in Munich via Venice and is considered today the first Greek composer of Western art music.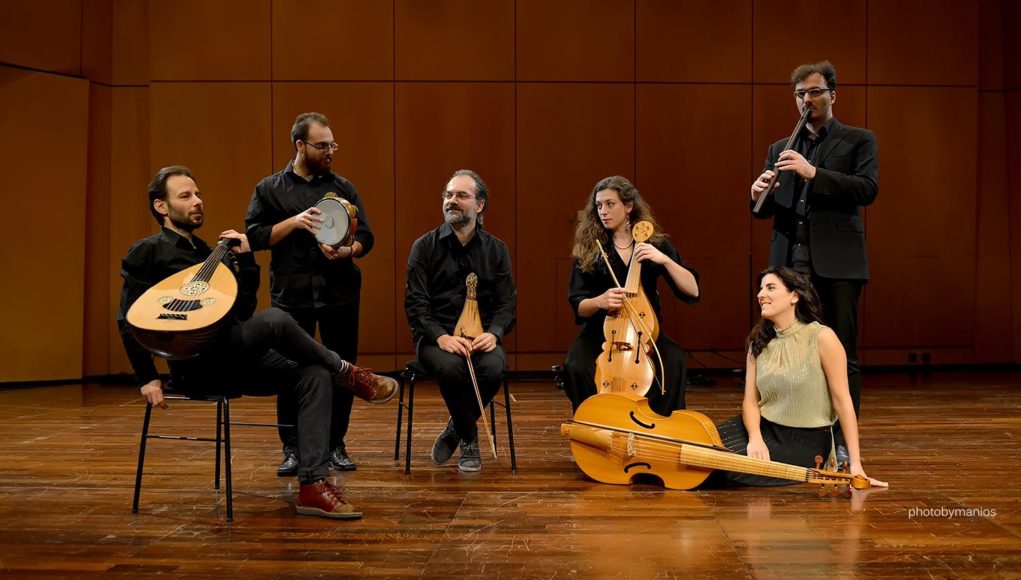 Greece's Ottoman past will also be present as classic rebetika songs are reinterpreted by Eleanna Pitsikaki and Murat Tsoskoun – in their respective native languages of Greek and Turkish- along with Anete Maye on the clarinet. Subtle, melancholic and enigmatic, rebetika it was the music of refugees in the last century. Expelled from their home in Izmir and other places in Asia Minor, they were not welcome even in the Greek port cities where they sought shelter and they developed this unique kind of music evolved, blending Turkish and Greek traditions.
Agathangelos Georgakatos with his Athens-based a cappella choral ensemble takes the audience on a journey into the world of a cappella choral music from the Italian and French Renaissance to contemporary European and especially Greek composers such as Manos Chatzidakis, Theodoros Papakonstadinou, Giannis Konstadinithis, Ioannis Sakellaridis, Alekos Enian and many more.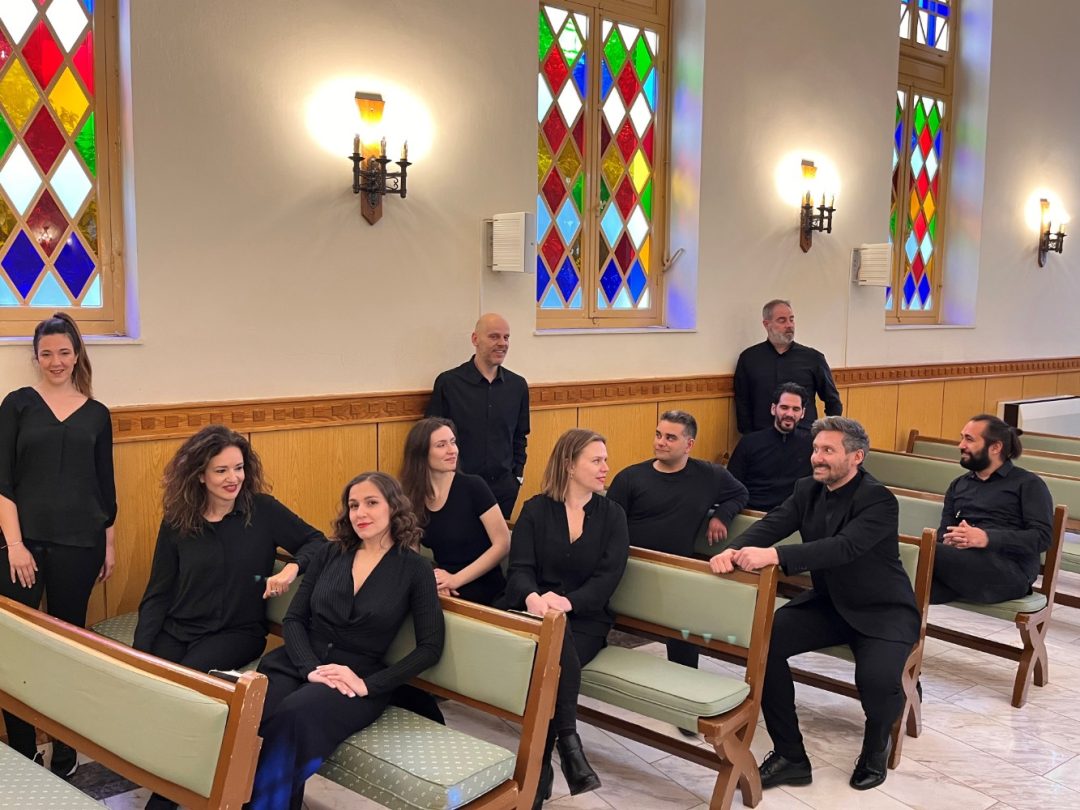 Greek composer and conductor Konstantia Gourzi was inspired by painter Marc Chagall to write a composition for solo viola and bells, which the player has to control by foot. For the piece "Sängerin der Komischen Oper" she was inspired by a Paul Klee painting – the first of several pieces she wrote for Nils Mönkemeyer. In this concert, the violist combines the works of Gourzi with sensuous, baroque sonatas and fantasies; and of course Handel: his famous sonatas for recorder are heard here in an arrangement for viola and baroque ensemble. Also, two of the greatest living Greek composers, Giorgos Kouroupos and Giorgos Koumentakis, responded to the challenge of composing music inspired by historical baroque instruments and created works that connect the past with the present, giving them new life.
The Göttinger Symphonieorchester under principal conductor Nicholas Milton will also investigate connections between Greek and German music, two musical worlds that might seem completely unrelated at first glance. However upon closer inspection, surprising parallels shine through – such as between the rhythmic dance-like quality in the music of Nikos Skalkottas and the buoyant "Arrival of the Queen of Sheba", an orchestral piece from Handel's oratorio Solomon. Where there is no common ground, the contrasts stand out all the more clearly, lending a strong radiance to the idiosyncrasies.
Read more on Greece's early music scene:
I.L.