Year 2016 has been dedicated to the Greek visual artist Yannis Moralis (April 23, 1916 – December 20, 2009) by the Greek Ministry of Culture and Sports on the occasion of the completion of 100 years since his birth. On the occasion, the Ministry has also introduced a biannual State Prize for Visual Arts named after the artist: the "Visual Arts Award Yannis Moralis", to be awarded to an outstanding personality in the field every two years. This year's Prize goes to the visual artist and academic Panagiotis Tetsis for his outstanding contribution and work as Professor at the School of Fine Arts, in a special ceremony to be attended by the President of the Hellenic Republic, Prokopis Pavlopoulos, at the Athens Concert Hall, on Monday 29, 2016.
Background- artistic quest
Yannis Moralis is one of the most distinguished 20th century Greek artists and part of the so-called "Generation of the '30s", a group of Greek artists most active after World War II, who combined folk and modern artistic elements in the quest for "Greekness". Moralis' influences ranged from Greek art and Byzantine iconography to neoclassicism, romanticism and realism. He delved into the timeless topics of love and the agony of death. The main subject of his work was the human form, particularly the female. The academic approach of his early career gave way in the '50s to more abstract formulations. In a quest for harmony and balance, in accordance with the fundamental spirit of classical antiquity, Moralis selected geometry as the ideal means of rendering space and the figures which inhabit it. Rhythm, order, a shunning of detail and description, and the simple palette which he gradually imposed in the course of an organic evolution underscore an archaic sense of grandeur and fullness.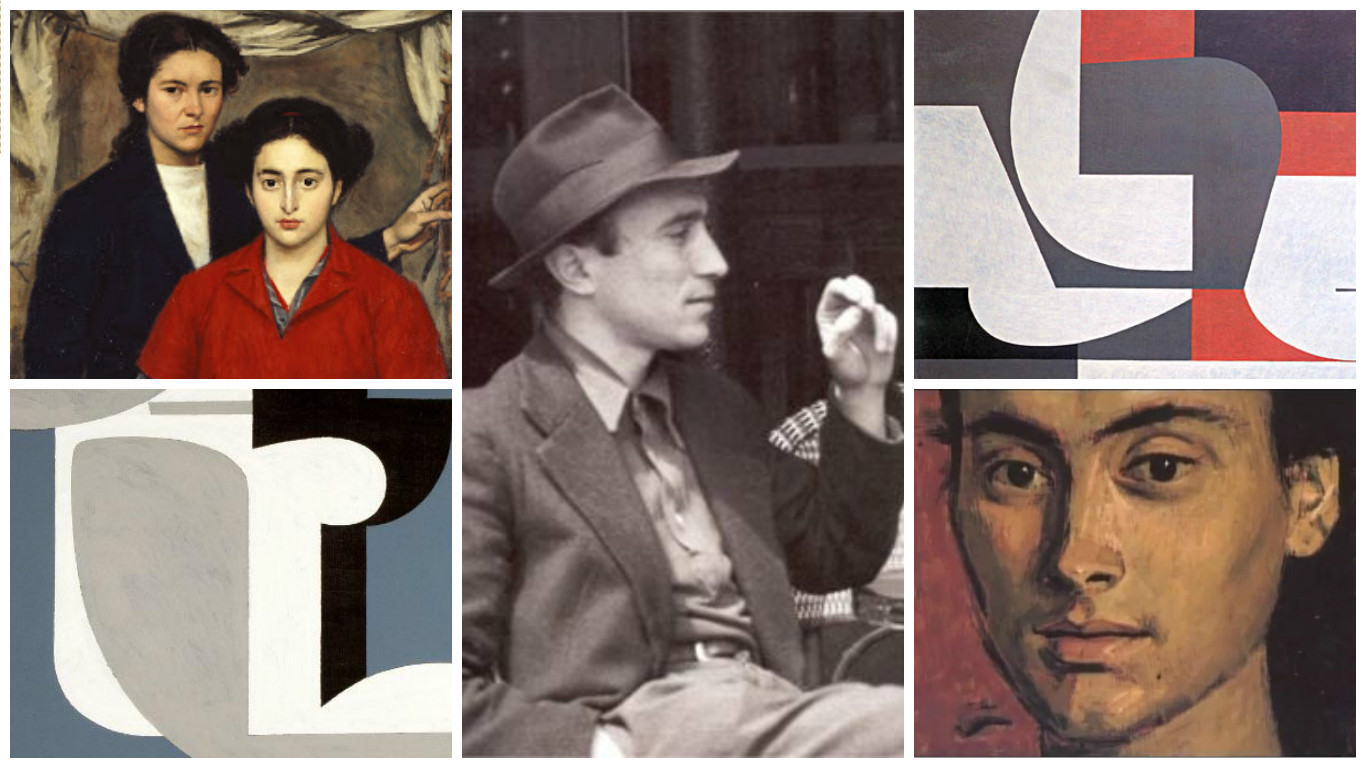 Studies – Exhibitions
Moralis was born in Arta. He studied at the Academy of Fine Arts in Athens (1931-6) under Konstantinos Parthenis, Dimitris Geraniotis, Umbertos Argyros (painting) and Yannis Kefallinos (etching). He continued his studies with a scholarship from the Athens Academy in Rome (1936), where he studied mosaics and frescos, and in Paris (1937-9), where he attended lessons in painting and fresco. In 1947 Moralis began teaching at the Athens School of Fine Arts. In 1949, he had formed – with other prominent Greek artists including Nikos Hadjikyriakos-Ghikas, Yannis Tsarouchis, Nikos Nikolaou, Nikos Engonopoulos and Panayiotis Tetsis – the "Armos" art group. Until his retirement in 1983, nine out of ten professors at the School of Fine Arts had been his students.
Moralis has held nine solo exhibitions in Greece and taken part in a number of group exhibitions and international events, including Panhellenic exhibitions (1940, 1948, 1952), the Venice Biennale (1958, with Yannis Tsarouchis) and Europalia (Brussels, 1982). The National Gallery of Greece held a major retrospective exhibition of his work in 1988, while a retrospective of his architectural creations was shown at the Benaki Museum in 2011. Moralis also worked as a stage and costume designer with Rallou Manou's Greek Dance Theatre (1951-66), the National Theatre, and the Art Theatre. He has also decorated buildings (including the Athens Hilton, the Xenia Hotel in Florina, the Mont Parnes Hotel on Parnitha and the Athens University underground railway station), sometimes in association with potter Eleni Vernardaki (the Dionysos pavilion at Filopappou, the new City Hall in Athens). Finally, he has also illustrated books by Greek Nobel laureate poets Elytis and Seferis.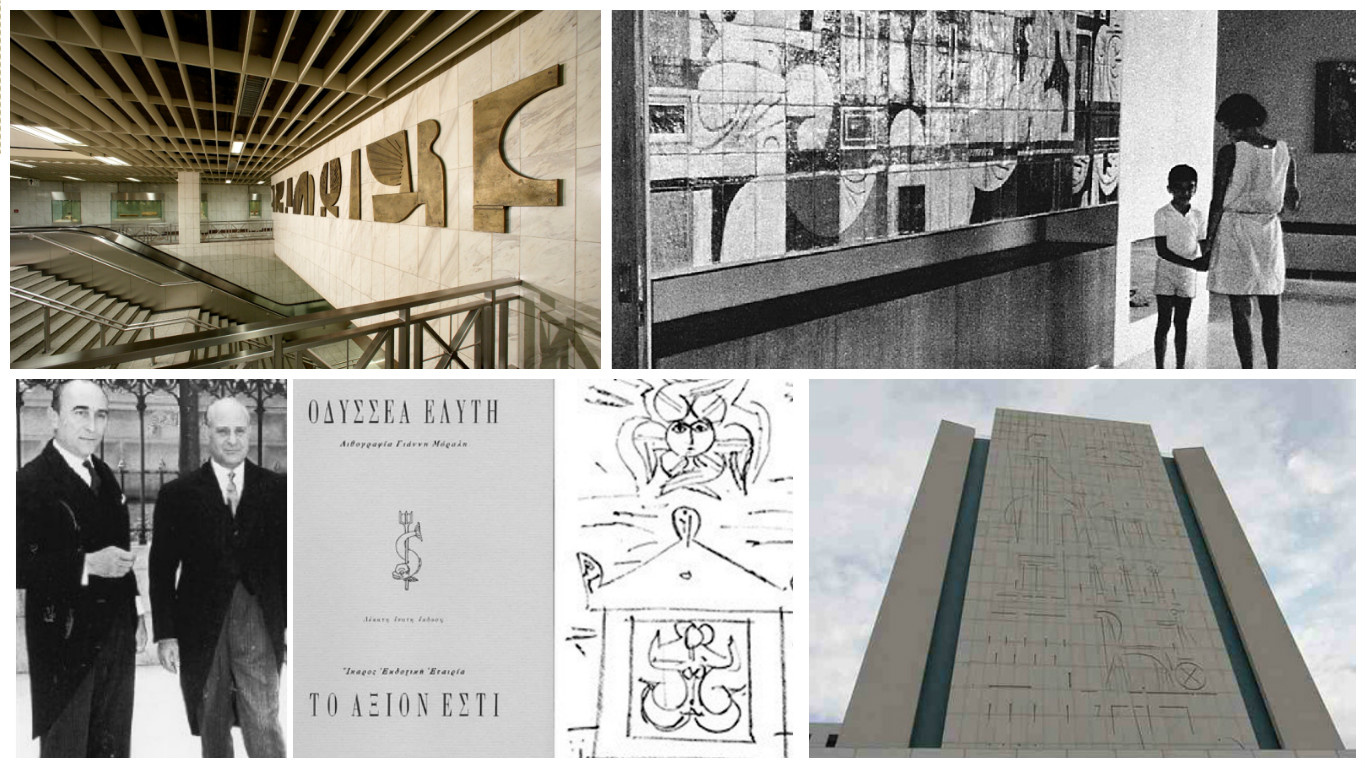 Distinctions – Awards – Acknowledgments
Yannis Moralis has been awarded with several Prizes, including the Pan-Hellenic Exhibition (1940) Painting Award and the Gold Medal for Tapestry at the International Handicrafts Fair in Munich (1973). He was decorated by the Greek state with the Order of the Phoenix in 1965 and the Order of Honor in 1999.
Distant and elusive, he was an artist known for avoiding publicity, as he rarely gave any interviews. This reticence may partly explain the myth that surrounds him: that of a cool, witty and dignified artist who brings to our days the aura of the old Greek Athenian bourgeoisie. But it is mostly because Moralis, like other artists of his generation, has become associated with an epoch of intellectual and artistic verve in Greece, seen in retrospect as something like the Golden Age of Greek intellectual life. At his show on Andros in the summer of 2008, he had said of his shying away from publicity: "One of the reasons I don't give interviews is that I feel the spectrum of my paintings is reduced afterwards. I want my works to be free like myself, as I want the viewer to feel free to read in them the meanings he or she wishes".
In 2005, an 80-minute documentary covering 70 years in the life of Yannis Moralis was released, directed by Stelios Haralambopoulos and produced by Thanos Lambropoulos, with music by Nikos Kypourgos. In the film – awarded with the International Federation of Film Critics (FIRPESCI) Prize – Moralis, a man of few words and generally unavailable to the press, recalls and explains, drawing the viewer into his world. The film provides a rare opportunity to hear him speak about his experiences, his friends and associates, as well as his early attempts to paint with his aunt Virginia at her home in Arta.
"It was at my aunt's that I first smelled the tubes of oil paint… That was in 1922 when the refugees from the Asia Minor disaster came to Arta as they did to the whole of Greece. I have vivid memories of my mother telling me stories about these people who lost relatives and friends, their fortunes… I asked my mother to make me a little pouch which I hung around my neck when I slept and inside it there were some film frames and a few more images… my fortune. So if something happened, I'd save them" narrates Moralis in the film.
Watch videos: Greek Documentary: Yiannis Moralis (preview), Documentary Yiannis Moralis & Yannis Moralis (1916-2009)
E.S.
TAGS: ARTS | FESTIVALS | GLOBAL GREEKS | HERITAGE