Greek lawmakers approved on Saturday (20.2) the coalition government's "parallel programme", a package of social justice measures meant to soften the social impact of the austerity measures agreed under Greece's third bailout programme.
The bill was withdrawn last December following objections by representatives of the country's international creditors that they were not properly consulted. In the following months the government included additional clarifications on the programme's expenditures, the Parliament approved parts of that bill by decree and the remainder was approved on Saturday.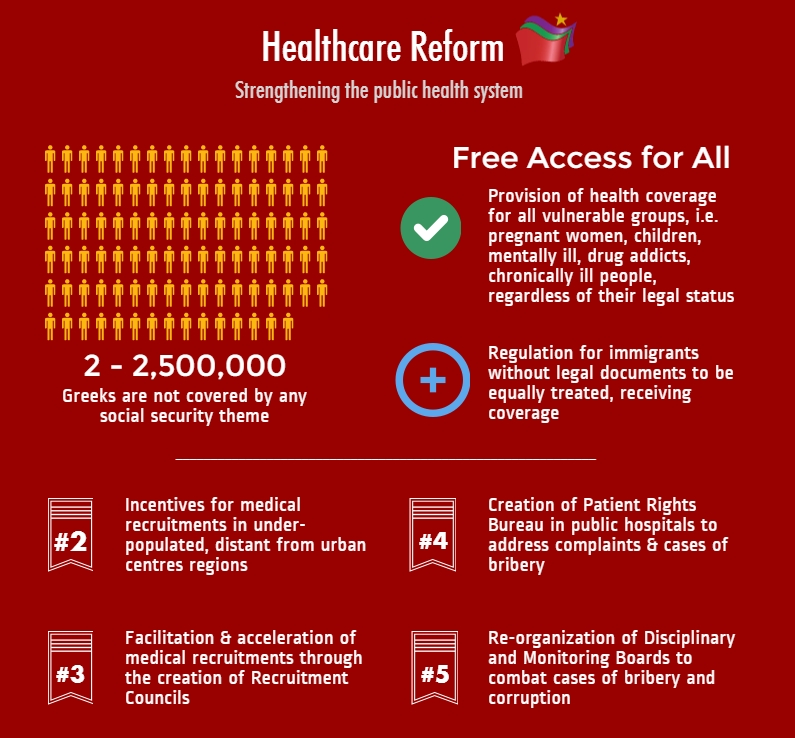 The government's ambitious "parallel programme", which is meant to run 'parallel' to the bailout agreement, introduces free healthcare for the uninsured and vulnerable citizens and addresses staffing issues for remote and regional health centers and hospitals, among other measures .
The new law foresees access to healthcare services for 2,5 million people, not covered by any social security scheme, including vulnerable social groups (i.e. pregnant women, children, mentally ill patients, drug addicts, chronically ill people), regardless of their legal status, as well as refugees and undocumented immigrants. It also introduces measures in the Health sector that bypass foot-dragging bureaucracy and combat corruption, while providing facilitations for staffing public hospitals with much needed medical personnel and incentives to medical staff to seek recruitment in under-populated, remote areas and islands.
The bill includes the establishment of Community Centers and community service programs for vulnerable groups and the unemployed, as well as provisions for hiring unemployed people at local government jobs, wider access to social benefits and to local taxes exemptions for vulnerable segments of the population, legislation for the cremation of the diseased, supportive teaching in schools etc.
Read the full bill (in Greek)
TAGS: CRISIS | GOVERNMENT & POLITICS | REFORMS