On the occasion of the National Day of Portugal celebrated on 10th June, the Ambassador of Portugal in Greece, Helena Paiva, spoke to Greek News Agenda about what unites the two countries in terms of culture, the main cultural initiatives and events organized by the Embassy of Portugal in Greece during 2022, as well about the role of culture in fostering understanding between the two countries and its peoples.
Helena Paiva was born in Mozambique in 1966. She studied Law at the Law Faculty of Lisbon and joined the Portuguese Foreign Service in 1991. In 2006 she was director of the Department of International Political Organizations of the General Directorate of Multilateral Affairs. She has served as an Ambassador in Namibia (2014), Cabo Verde (2016) and Greece (2020).
You have been in Greece for more than two years as head of the Portuguese diplomatic mission. Which are the major priorities you have set as well as the main challenges you have been faced with so far?
My main priorities are to enhance cooperation and understanding at all levels between our two countries and peoples, to foster political, cultural, economic, and commercial ties and in general to promote Portugal in Greece. The challenge is to convince Greeks to look to the other southern corner of Europe, when they think of doing business, invest, or simply choosing a relaxing vacation. The Portuguese have already discovered the marvels of Greece, we want the Greeks to discover Portugal.
The Embassy's cultural programme for 2022 is quite rich, incorporating events vis-à-vis language, literature, art, and so on. Could you elaborate on its scope and content?
Regarding Culture we are very ambitious on the goals we want to achieve. Our main perspective is to promote the Portuguese culture on a diversified way. We started the year promoting the World Day of the Portuguese Language, which is celebrated every 5th of May by decision of UNESCO, and we chose Literature in order get close to the Greek public. We also gave special attention to Portuguese Cinema supporting the XII Avant-garde Film Festival of Athens, the 2nd Portuguese Film Festival Portugal Now, that will take place on Bios Cultural Centre and later this year we will promote a special programme, in association with the Greek Film Archive, dedicated to the 100th anniversary of José Saramago.
But there is more. Having in mind the United Nations Conference on Oceans that will be held in Lisbon, from 27th of June to 1st of July, we will organize a special concert dedicated to the Oceans that will be held on July 1st on Bios Cultural Center. We've named this project Mar é Thalassa, Thalassa é Mar and we will have the honour of listening to Greek artist singing in Portuguese and Greek songs about the Seas. I hope I can see much of your audience there. You are all invited.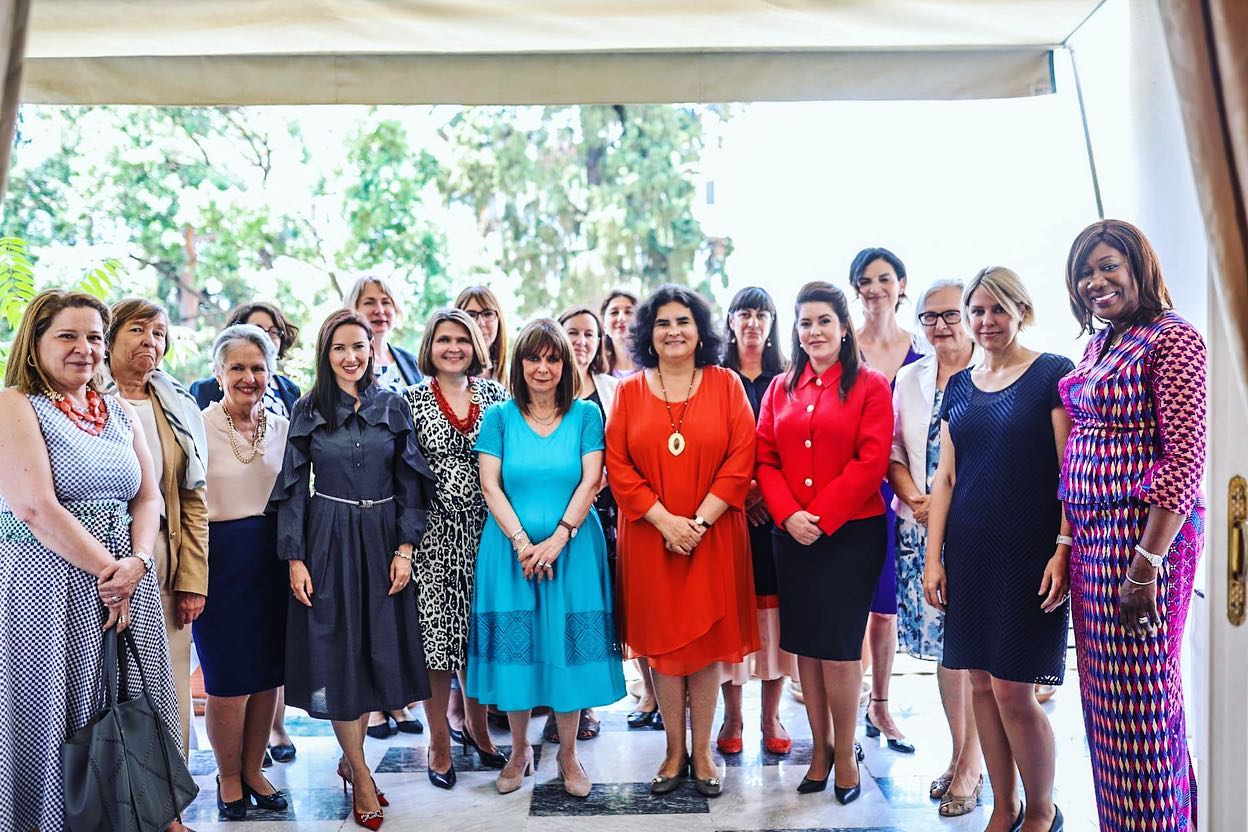 "Portuguese is a language that bears aromas from all over the world, songs from the peoples around the globe", as renowned Portuguese artist Pedro Cabrita Reis has eloquently put it. Tell us a few things about the recently inaugurated Biblioteca Ulisseia which operates within the Portuguese Embassy.
Portuguese is a language spoken by 250 million people in all continents. It´s being taught in Greece at the University of Athens. The Ulisseia Library is a project to address the increasing numbers of Greeks that are learning Portuguese. It was inaugurated this year on April 13 at the Embassy of Portugal. This new library provides books in Portuguese language available to the Portuguese community and to all Portuguese speakers in Greece.
It has around 500 books from different areas, which can be requested by the readers who want to enjoy them. The Ulisseia Library catalog is available at the following link: https://www.libib.com/u/biblioteca-ulisseia. The opening hours of the Ulisseia Library are Tuesdays and Thursdays from 11 am to 5 pm.
We hope with this initiative to promote Portuguese literature and to make available more works in Portuguese that might help Portuguese language students, especially those students who are learning Portuguese at the National and Kapodistrian University of Athens.
On its part, Portuguese literature has been increasingly popular among Greek readers with more than eighty book titles already translated in Greek. What is that makes Portuguese writers so appealing in Greece? How important in the role of translation in this respect?
Greek readers have a unique quality in Europe, they are always interested in getting to know different cultures, languages, and writers. In that sense, Portuguese writers can also be present to Greek readers as a different way of writing, with a much diversified and culturally rich literature. Translation plays a special role in this link between writers and readers; they are the bridge builders that connect the author's work with the Greek public. We have been talking with different translators and editorial houses here in Greece and I think we will continue to have more books from Portuguese writers available for Greek readers.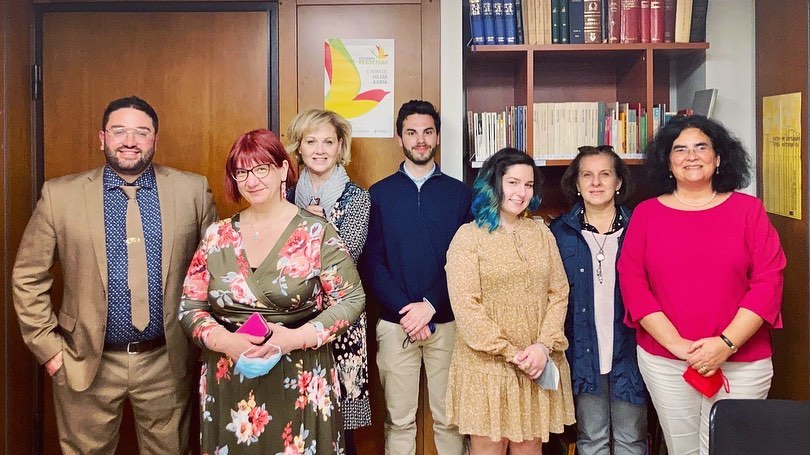 To use the words of the great Portuguese poet Fernando Pessoa "The sea with an end can be Greek or Roman: the endless sea is Portuguese". Both being countries of the European South geographically located at the two different ends of Europe, what do the two countries have in common, and where do they diverge?
Portugal and Greece have much in common. We tend to appreciate the same good things in Life, family and friends around a table, the sun, the sea, a very rich gastronomy. Our two countries are on two crossroads determined by History and Geography. I think we only diverge on the nature of the influences that determine our way of thinking. Whereas in Portugal we are influenced by the Atlantic, Africa and the Portuguese speaking countries in Greece we notice the influence of the Mediterranean, the Balkans, North Africa, and the Middle East.
More important we like each other: Portuguese love being in Greece and Greeks love being in Portugal.
How crucial is the contribution of culture to fostering understanding between the two countries and its peoples? What role is cultural diplomacy called to play in an increasingly globalized world?
Culture is of paramount importance in the relations between Portugal and Greece. It's a very important way of getting our two peoples connected. In this way cultural diplomacy has a very special role to play since it can pave the way for students, professors, artists, public institutions, universities, enterprises and entrepreneurs to get to know each other and foster cooperation between our two equally rich and interesting societies.
I would like to thank you for this opportunity, and I hope that our Portuguese National Day, on June 10, will be an excellent moment seized by Greek and Portuguese to understand a little more about Portugal and Greece.
*Interview by Athina Rossoglou
TAGS: FESTIVALS | LITERATURE & BOOKS | READING GREECE